What happened at this event?
When Zurich greeted us with a rainy day on March 5, 2016, our high spirits did not waver one bit. On the contrary, we were thrilled to finally visit our favourite job fair again. All day long, our bright green espresso bar provided the clever visitors of the Kontaktparty at ETH Zurich with a boost of caffeine and delicious biscuits. Over cappuccino and espresso, we presented our exciting career opportunities in Berlin, and we got to talk about modern C++ programming to some of the best and brightest students that Europe has to offer.
We were pleased to welcome so many students and alumni of the Department of Computer Science at ETH Zurich to our stand, and our time in Zurich went by in a rush.
Our bright green espresso bar was calm and empty exactly once: Before...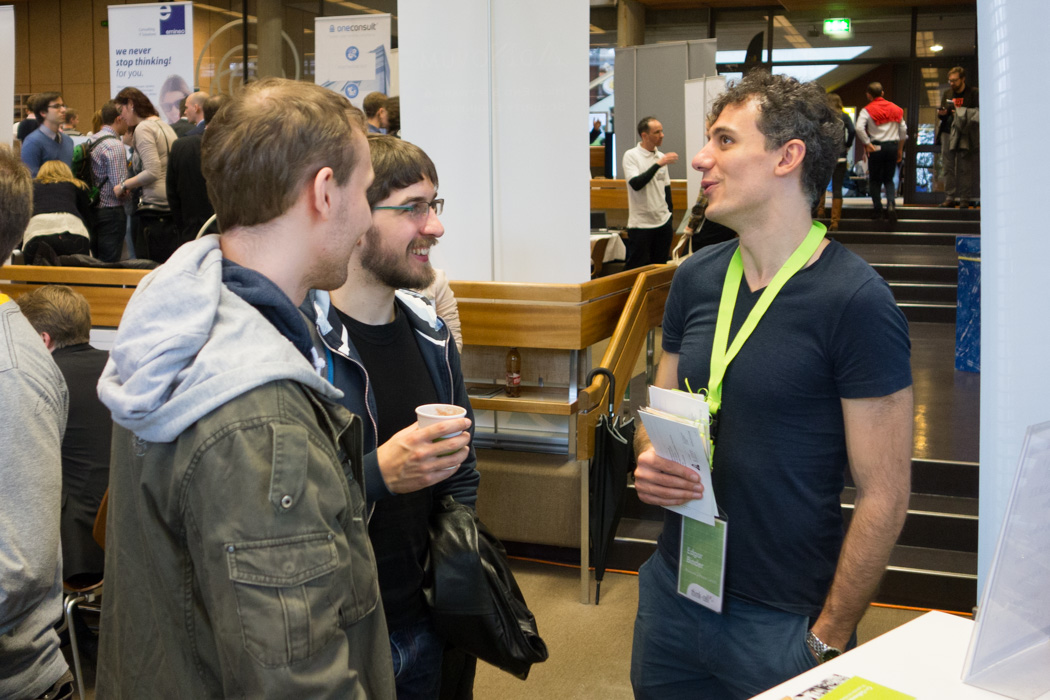 ... Zurich's best and brightest rushed in to enjoy our fresh espresso and biscuits.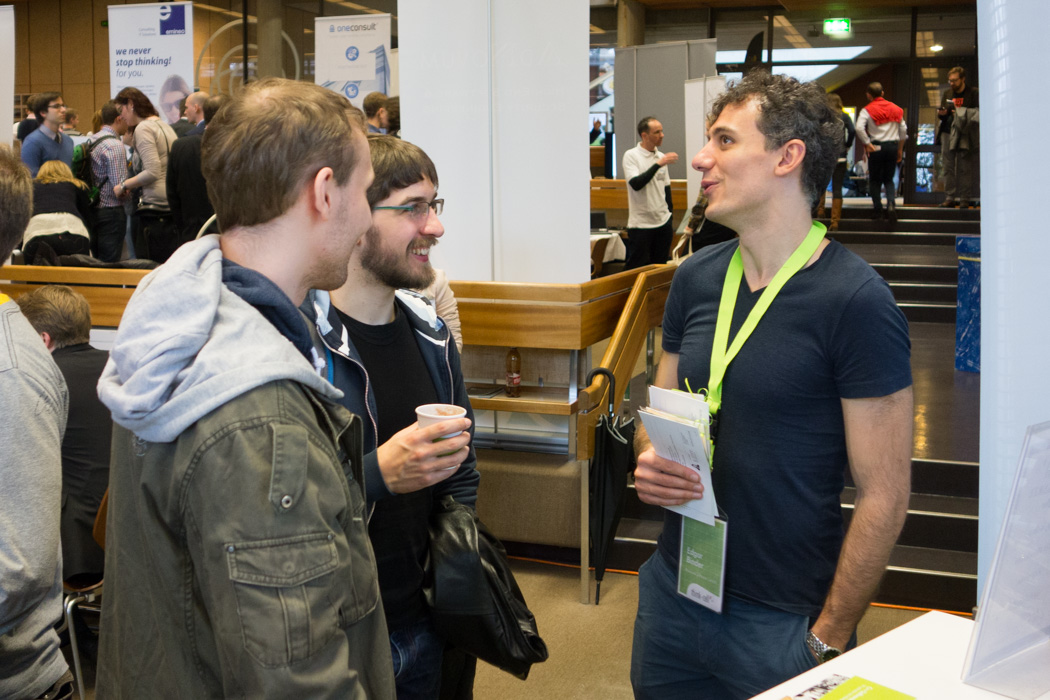 We were thrilled to present the challenging problems that we have solved...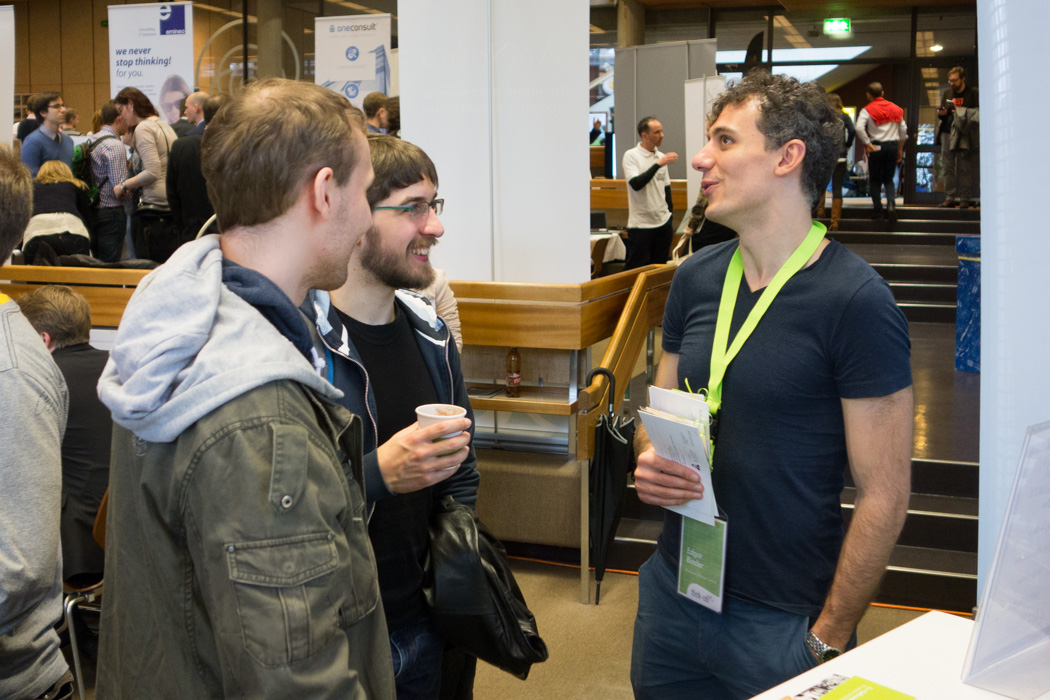 ... and the methods we apply in our development.
Always a creamy cappuccino at hand, we offered insights into our career opportunities, ...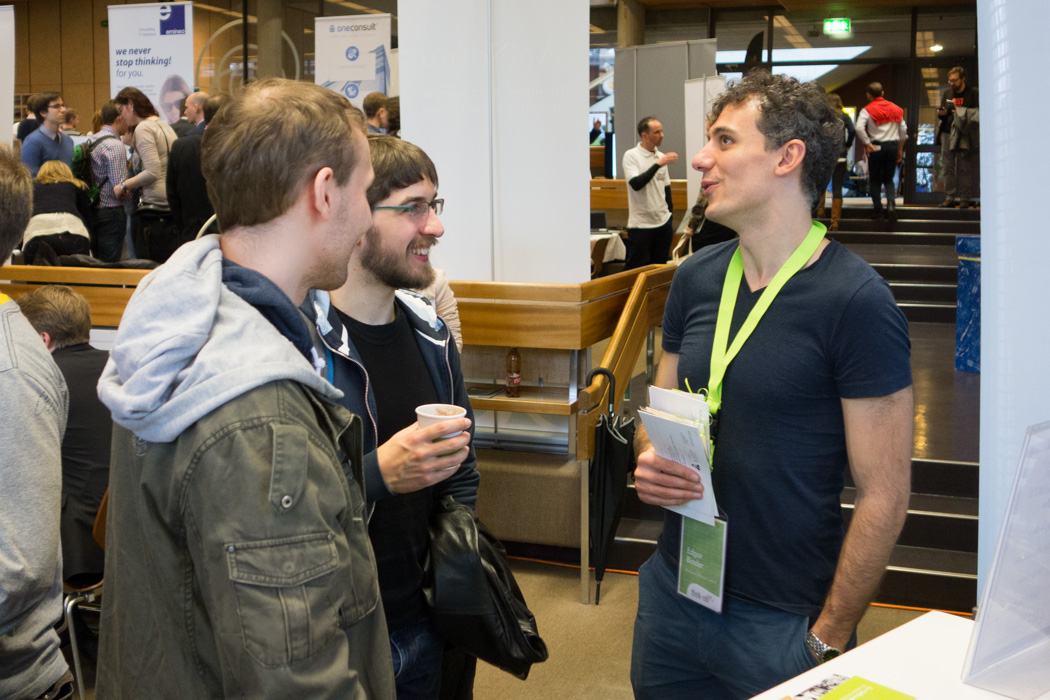 ... and gave out information about internships...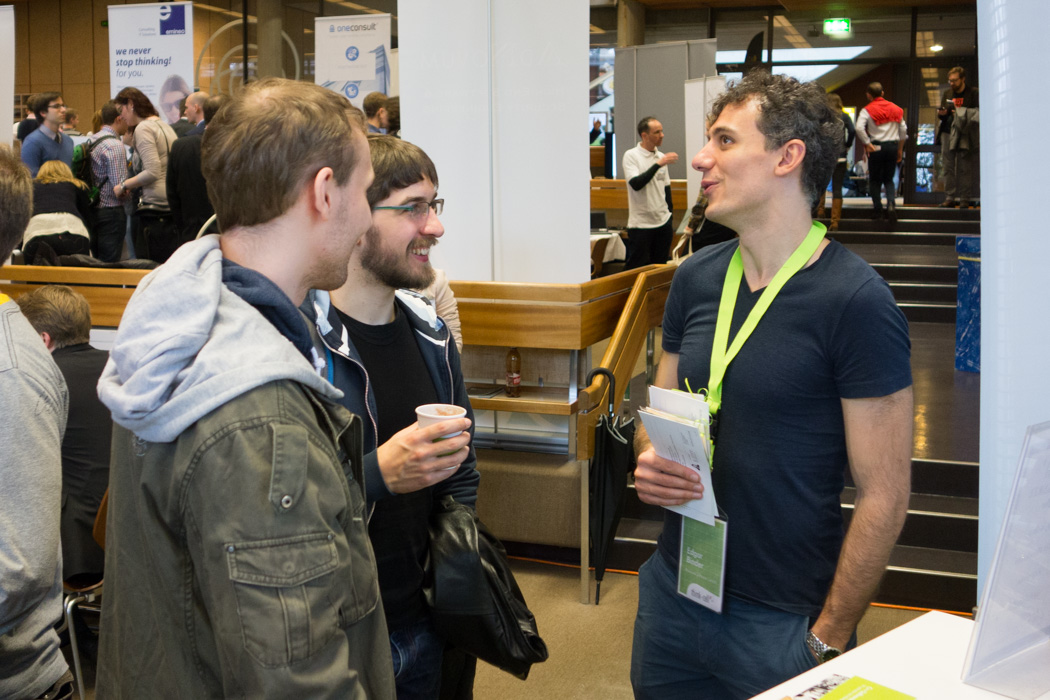 ... as well as permanent positions in our beautiful loft office in Berlin.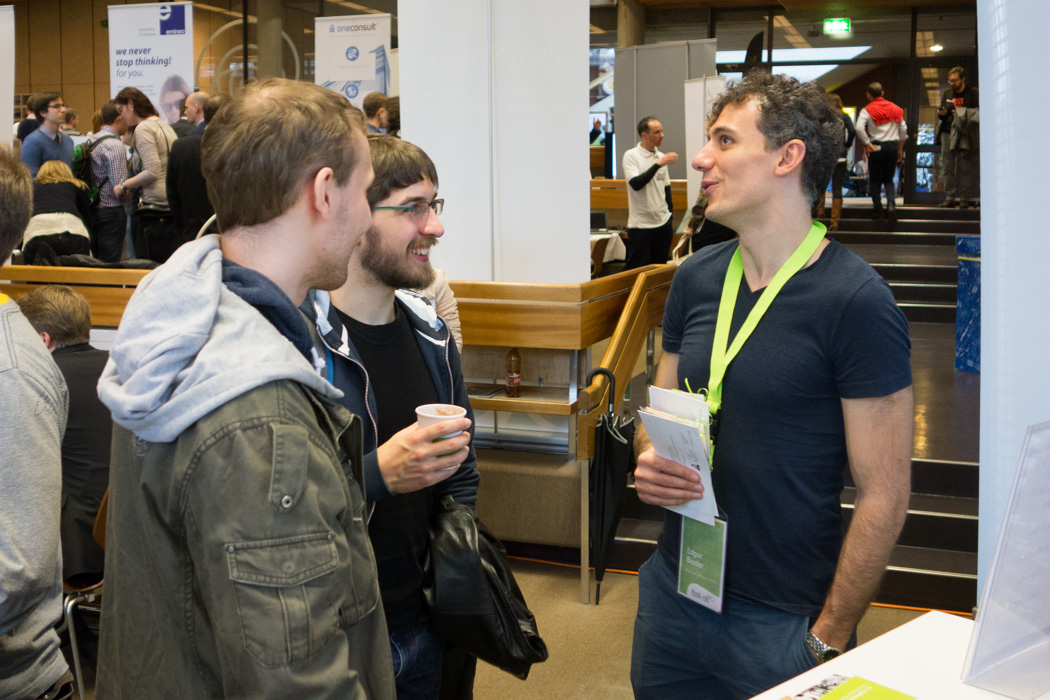 We very much hope to welcome some of our guests to Berlin one day!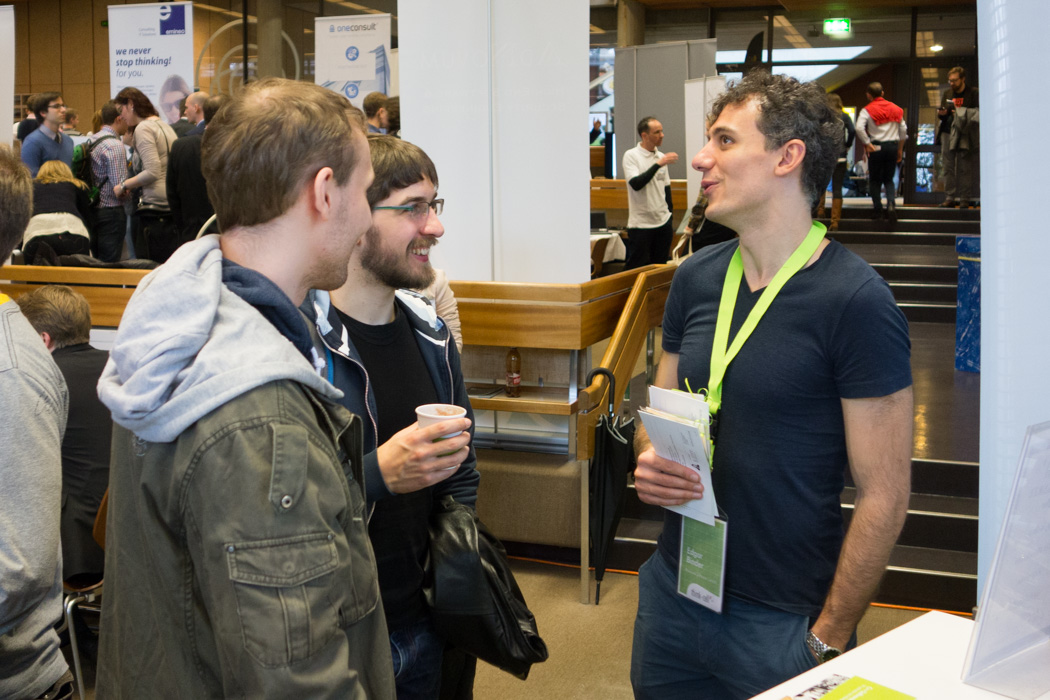 Who is think-cell?
think-cell was founded in 2002 by two computer scientists who continue to run the company. We produce graphics software that performs most of the painstaking work of creating presentation slides for our demanding users.
Find out more about our company and our working environment on the career overview page. If you are looking for more information on what development problems we are facing every day go to our C++ developer job posting.
Want to know more?
If you have any questions regarding working at think-cell, our job openings or events, please feel free to contact our colleague Marisa Freese.
hr@think-cell.com
+49 30 666473-10