What happened at this event?
When we heard that there would be another Summer Party at Technische Universität München we were excited to finally return to Munich. We absolutely had to revisit all the excellent students that we had met on our last two trips to the university. So on July 8, we brought delicious frappuccinos to the party. We had a wonderful afternoon, sharing ice-blended espresso drinks with some of Germany's brightest students.
As our last visit to TU München was in November, and therefore months ago, we decided to make up for lost time by handing out refreshing frappuccinos long before the party even started. Thank you for the warm welcome, Munich, we hope to see you again soon.
We started the afternoon by planting big smiles on friendly faces and...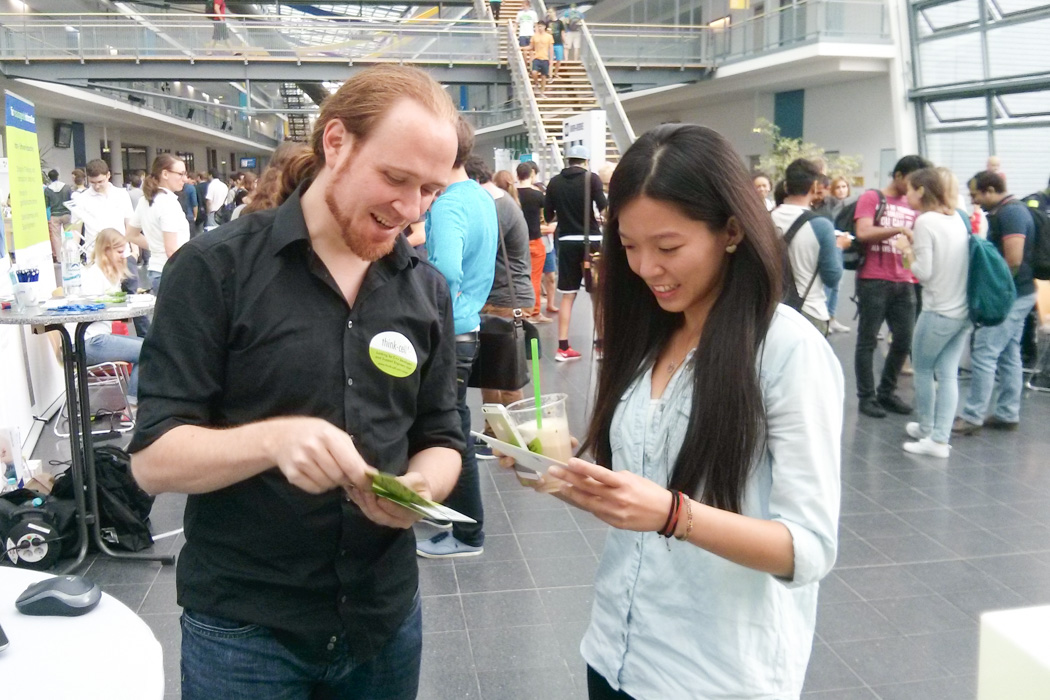 ... exciting career ideas into Munich's brightest heads.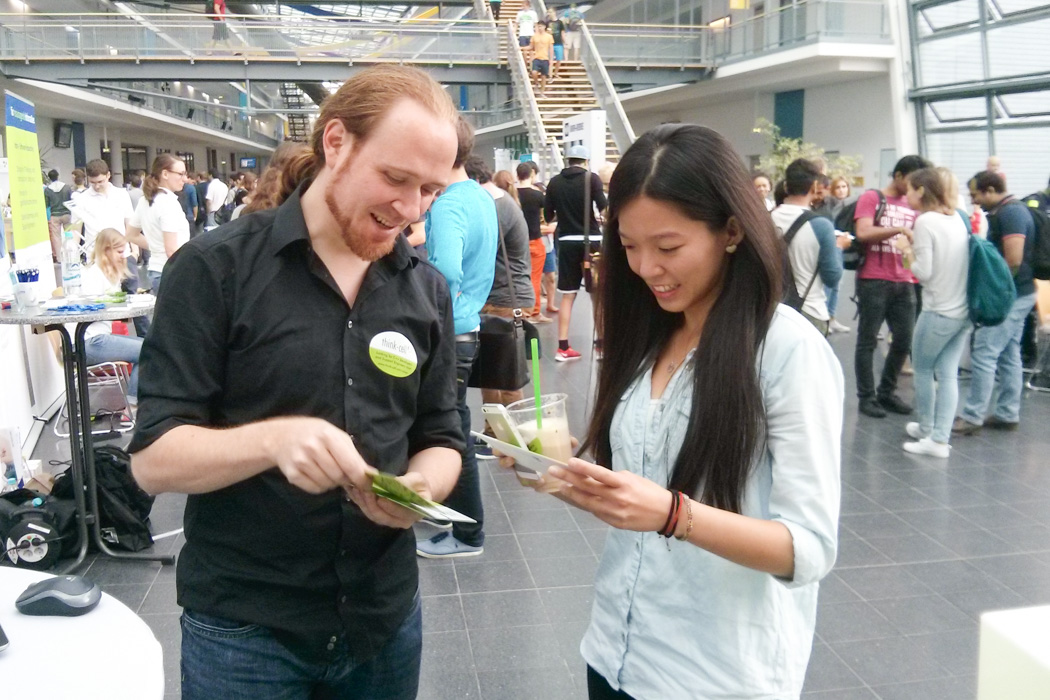 We enjoyed answering questions about the exciting challenges we face...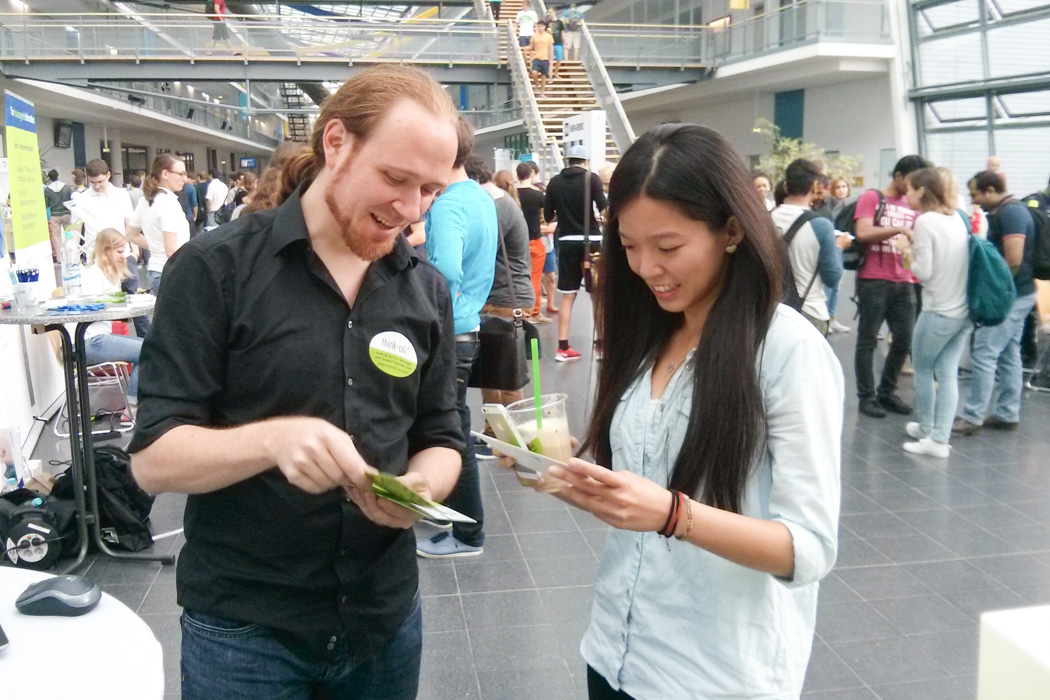 ... and the complicated problems we have solved.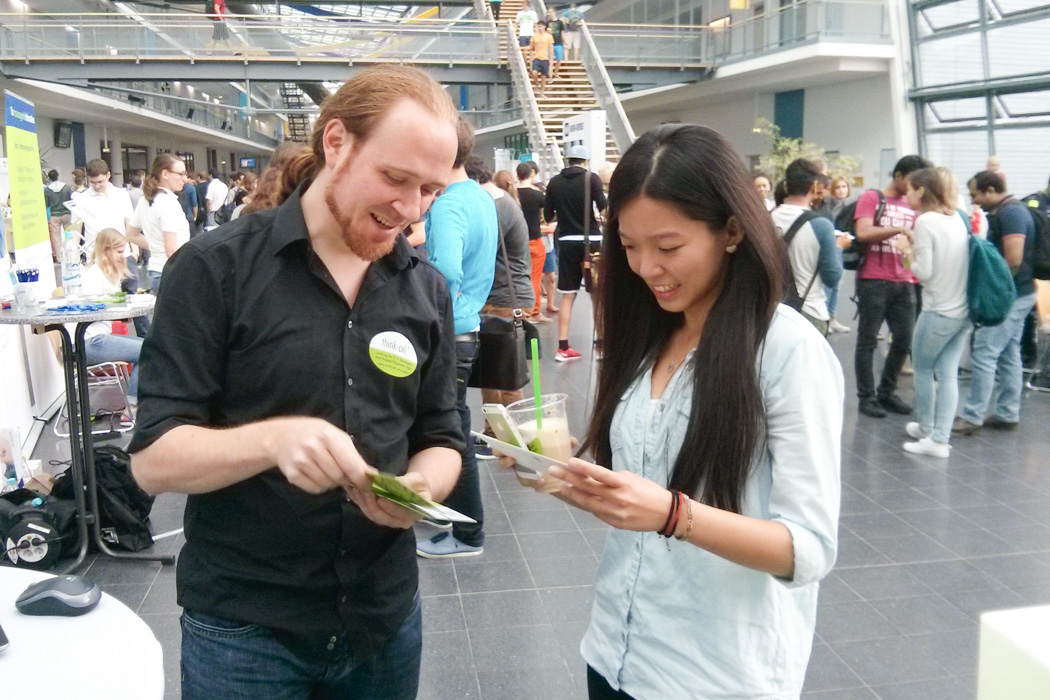 We were baffled by the excellent questions asked, ...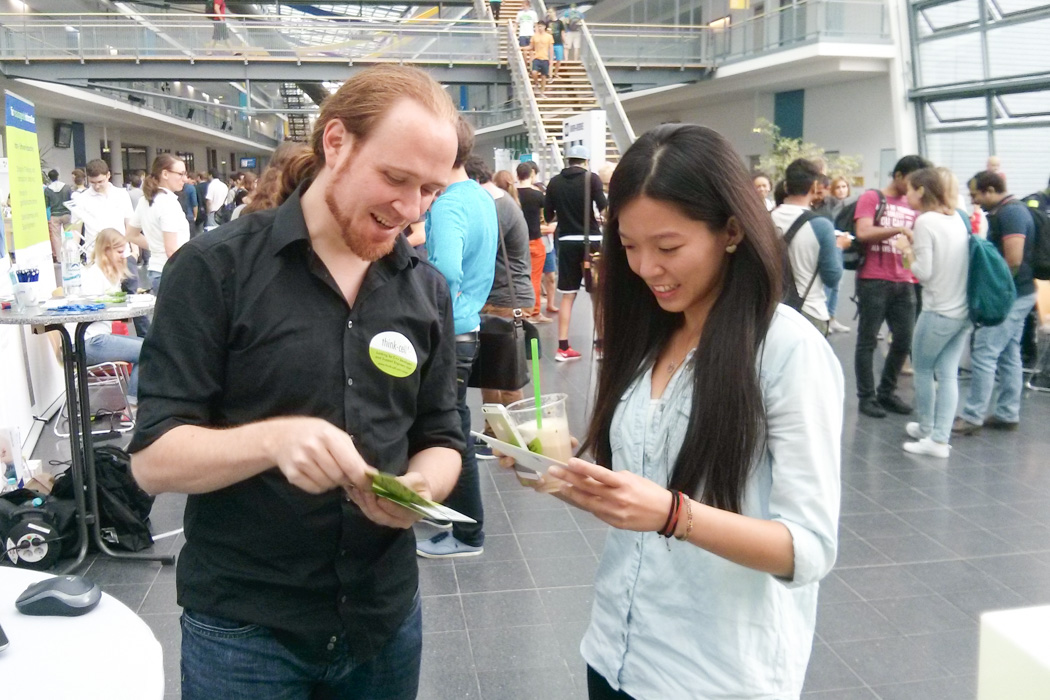 ... and our career opportunities (and the sugar rush) made everyone a bit giddy.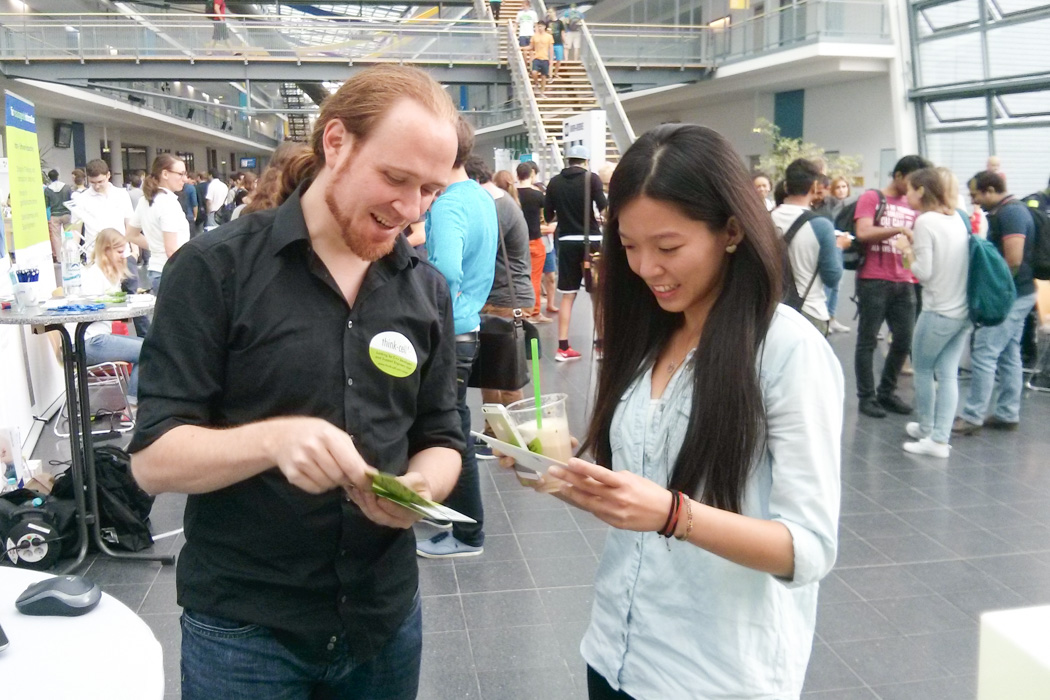 You were amazing until sundown, Munich. Thanks for having us!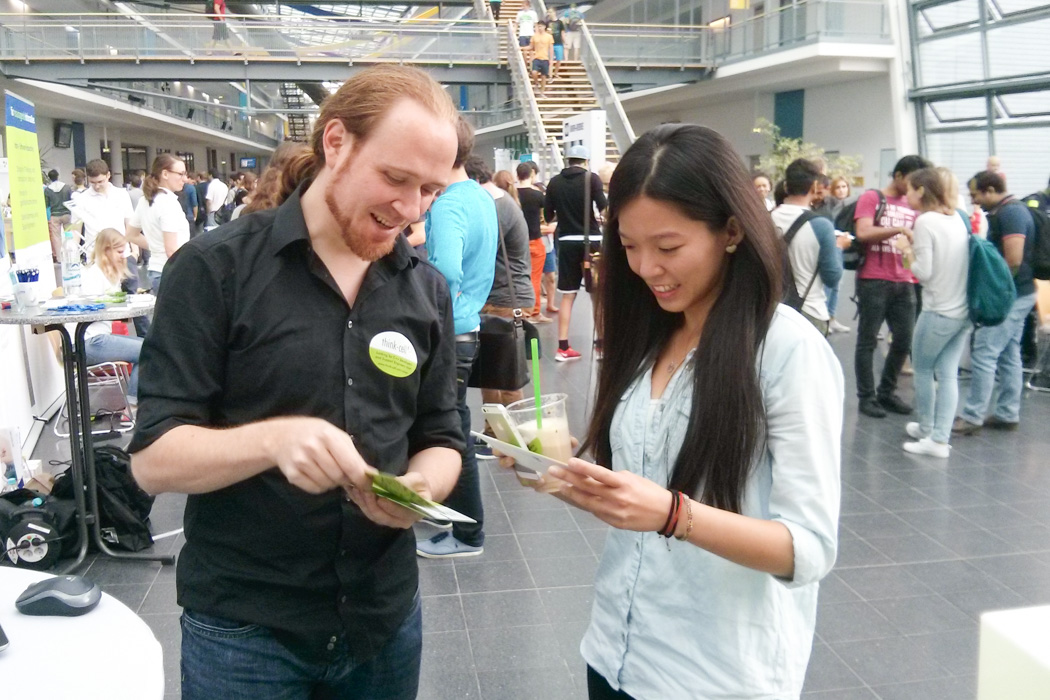 Who is think-cell?
think-cell was founded in 2002 by two computer scientists who continue to run the company. We produce graphics software that performs most of the painstaking work of creating presentation slides for our demanding users.
Find out more about our company and our working environment on the career overview page. If you are looking for more information on what development problems we are facing every day go to our C++ developer job posting.
Want to know more?
If you have any questions regarding working at think-cell, our job openings or events, please feel free to contact our colleague Marisa Freese.
hr@think-cell.com
+49 30 666473-10