What happened at this event?
It was a particular joy for us to revisit the Summer Party at RWTH Aachen on June 26. We have a long history of challenging the diets of Aachen's most excellent students with delicious and irresistible treats. After offering cocktails, ice-cream coffee, a candy bar, and other mouth-watering treats in the past, we decided to change our game this summer.
With our fresh fruit smoothies we now gave out sweet refreshments with very little risk of over-sugaring our guests. Our brand new 3-minute-madness sketch, which you can watch above, gave a quick and funny insight into the many perks of working for think-cell. We hope to have inspired Aachen's best and brightest to consider choosing a career in Berlin.
Did you miss our brand spanking new 3-minute-madness sketch? Watch it now!
Our smoothie bar attracted the first queue before the party had even started.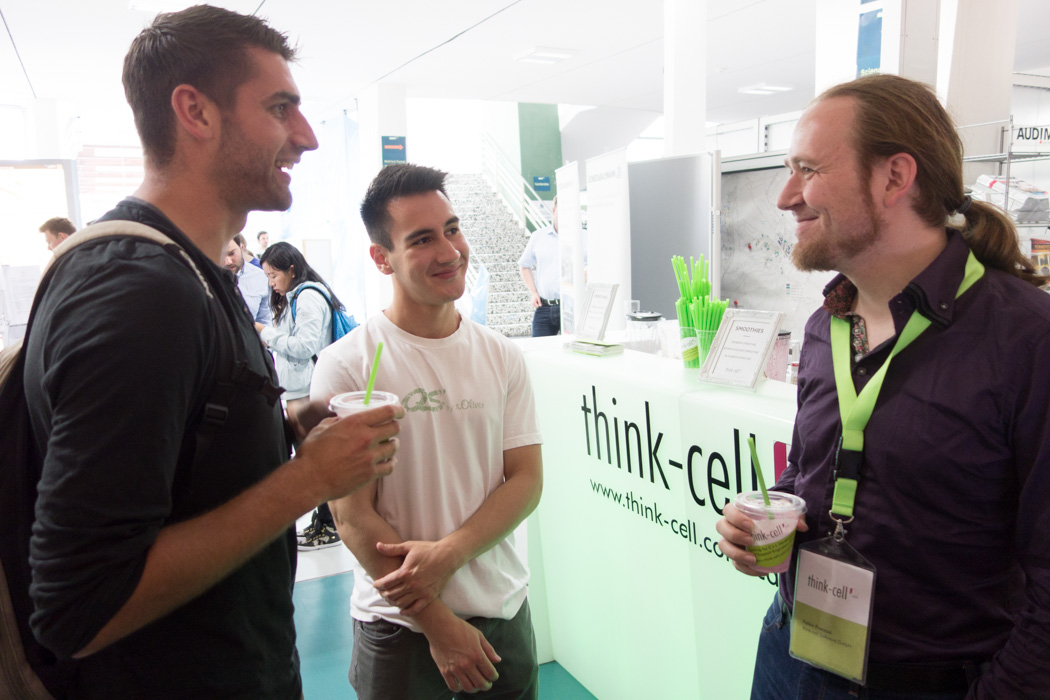 So we simply began making friends a little sooner!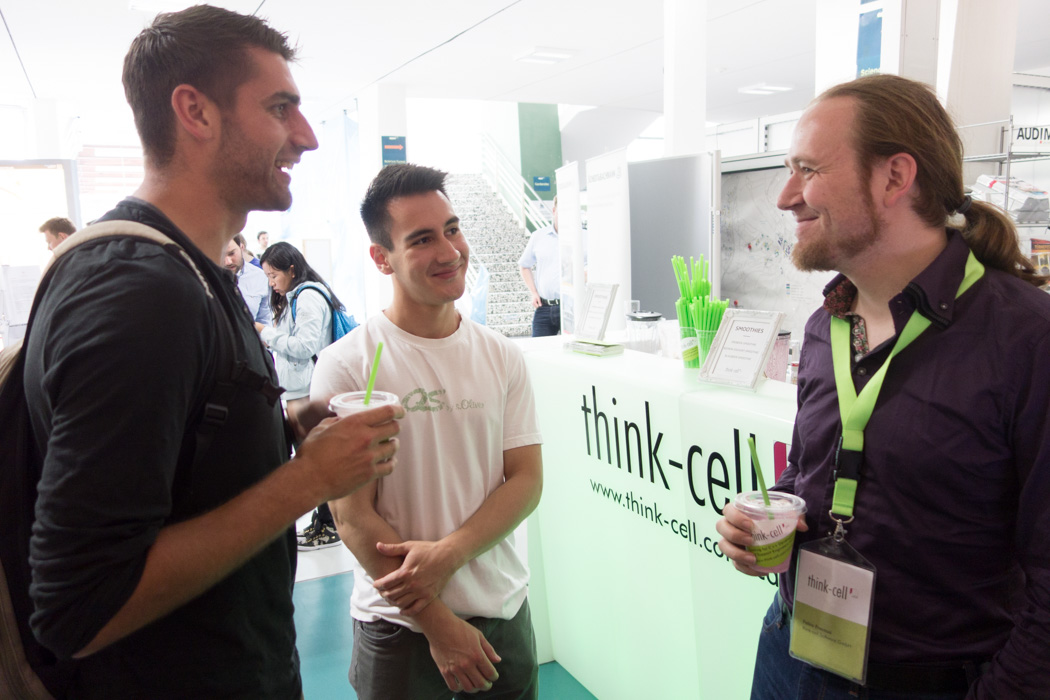 We answered questions about the intellectual challenges our work has to offer, ...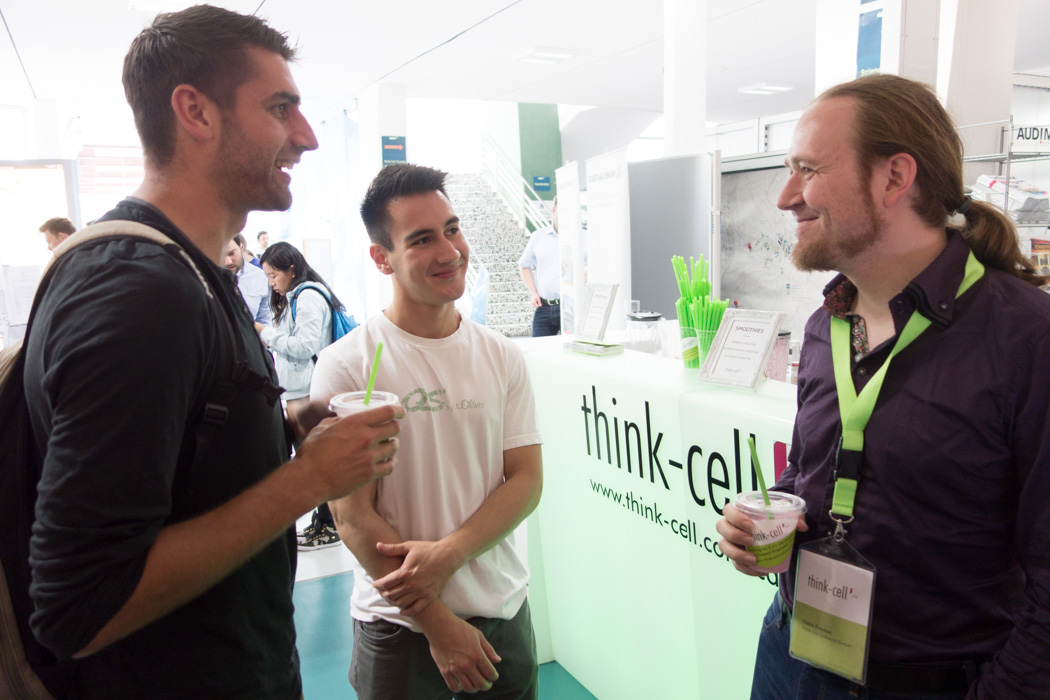 ... showed examples of the difficult problems we have solved, ...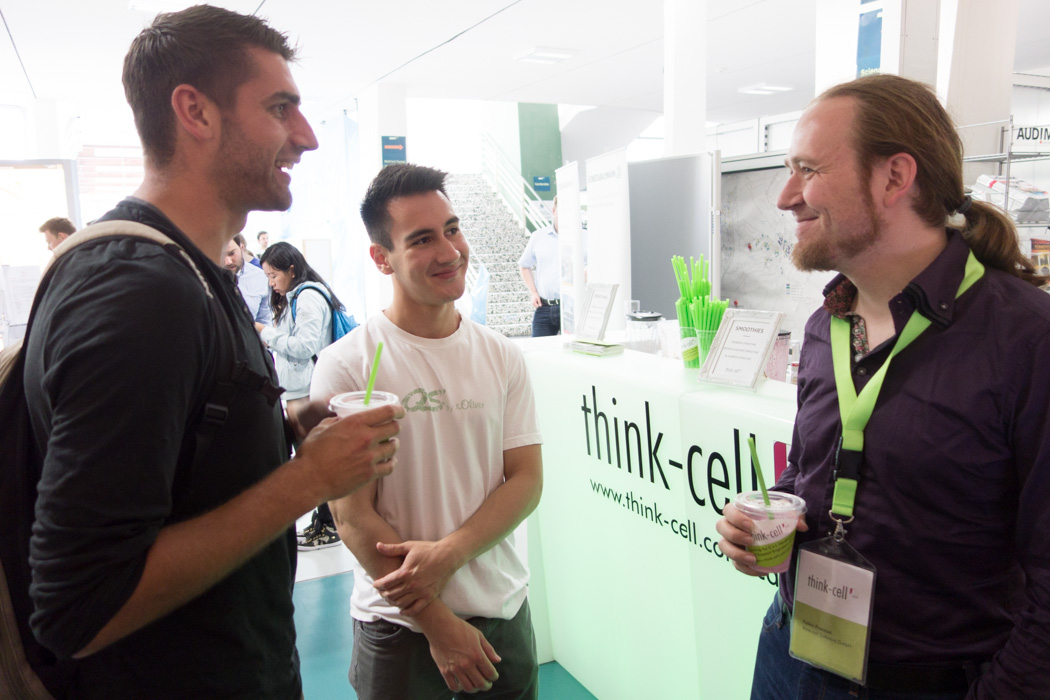 ... and we invited our guests to participate in our Meeting C++ Scholarship this year.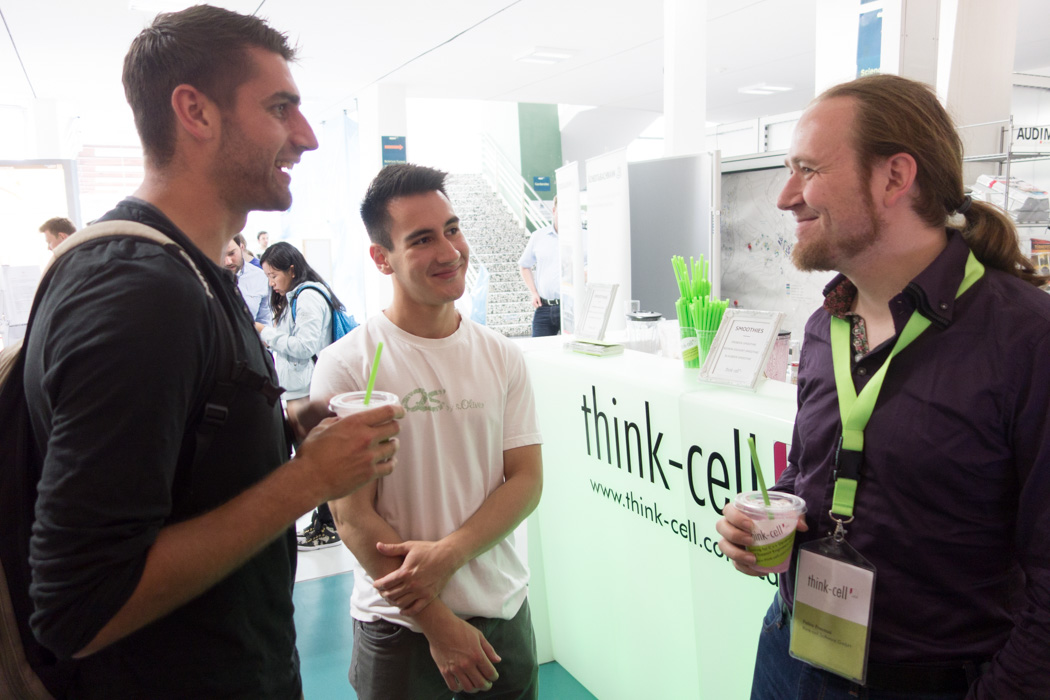 We were pleased to see some familiar faces, ...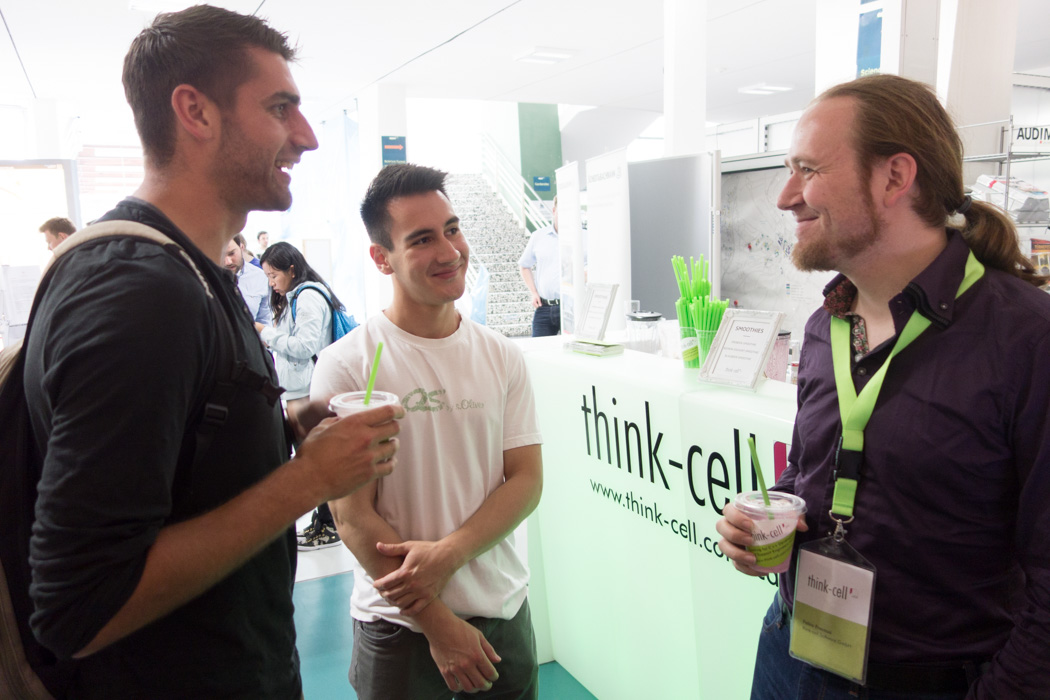 ... and we enjoyed sharing our smoothies with new friends.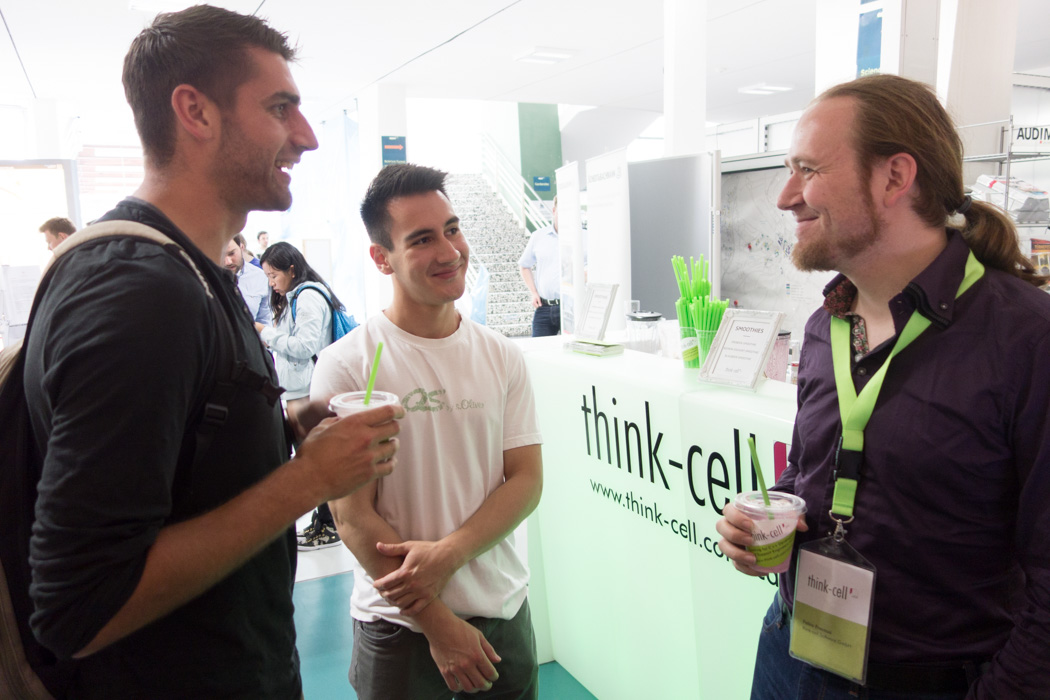 While our 3-minute-madness sketch brought a smile to people's faces...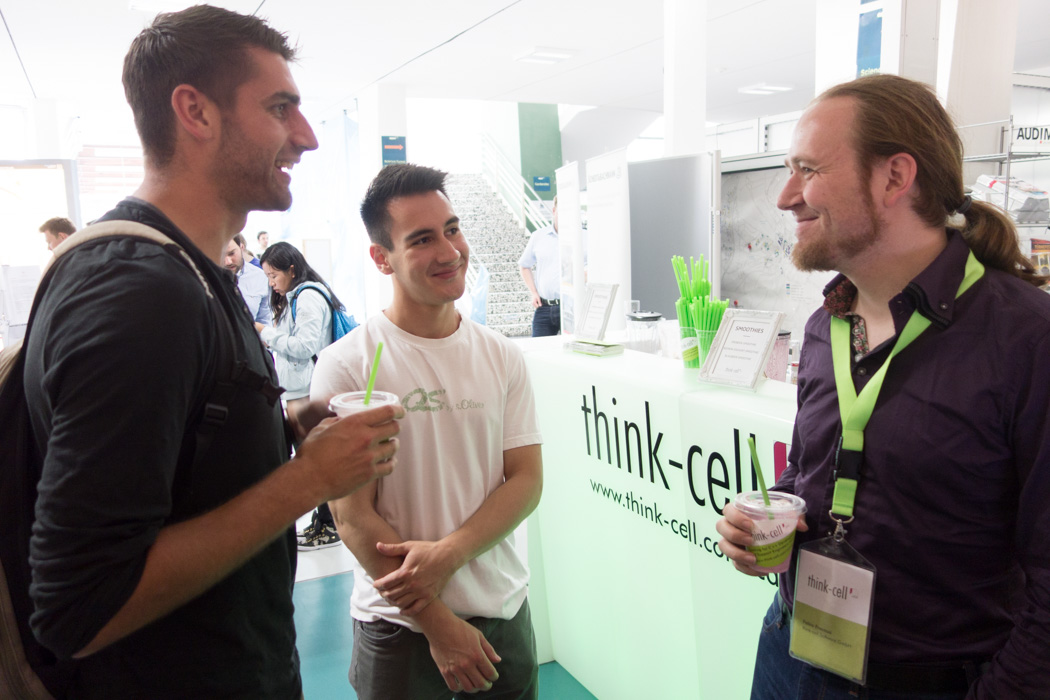 ... our fruit smoothies enchanted generations.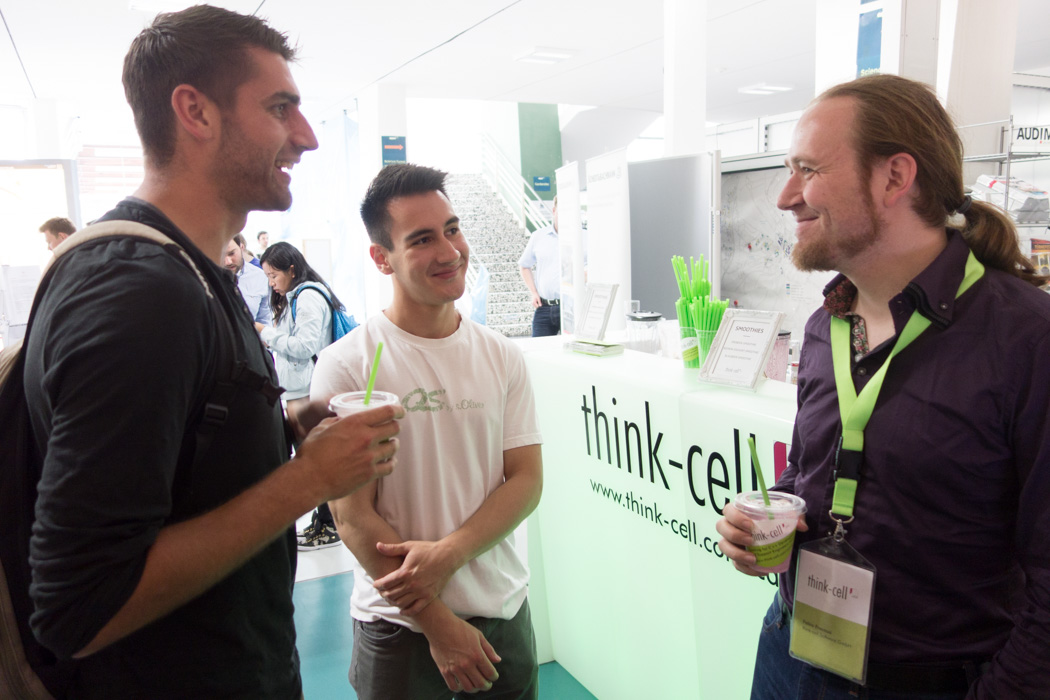 Congratulations to all graduates! We hope to see you again.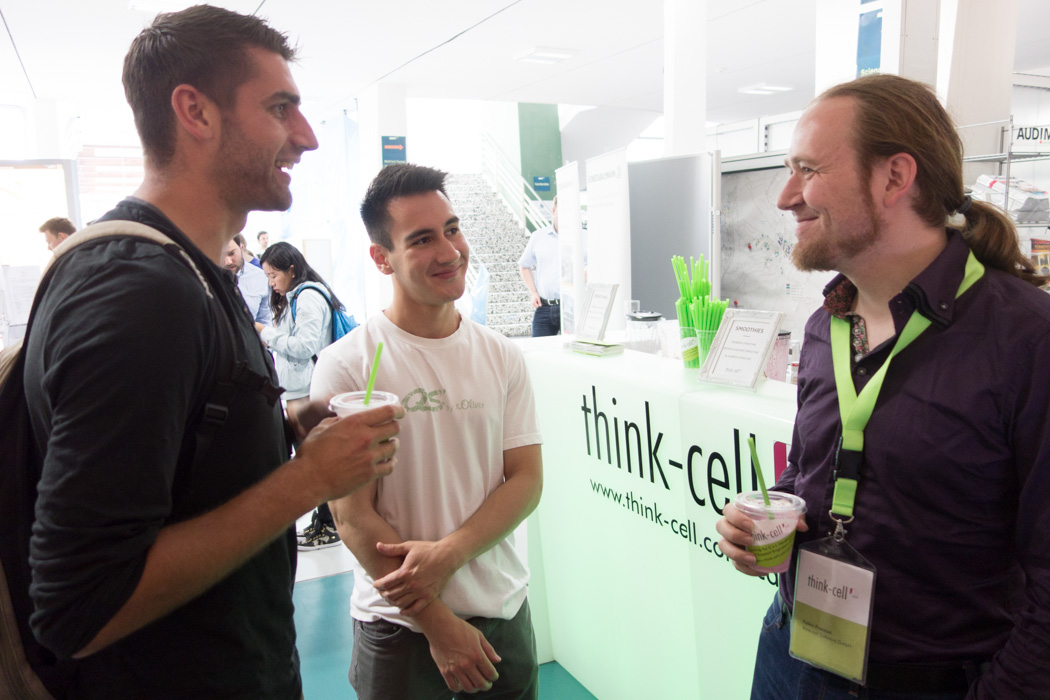 Who is think-cell?
think-cell was founded in 2002 by two computer scientists who continue to run the company. We produce graphics software that performs most of the painstaking work of creating presentation slides for our demanding users.
Find out more about our company and our working environment on the career overview page. If you are looking for more information on what development problems we are facing every day go to our C++ developer job posting.
Want to know more?
If you have any questions regarding working at think-cell, our job openings or events, please feel free to contact our colleague Marisa Freese.
hr@think-cell.com
+49 30 666473-10