What happened at this event?
On October 28 we visited Beuth University of Applied Sciences Berlin with a lecture on the many merits of C++ in comparison to Java by Fabio Fracassi, software engineer at think-cell. 56 students, alumni and professors of computer science and related subjects joined us for the talk "C++ vs. Java" followed by a lively discussion.
After the lecture our guests visibly enjoyed the delicious impromptu buffet that we set up right outside the lecture hall.
In his lecture on C++ vs. Java, ...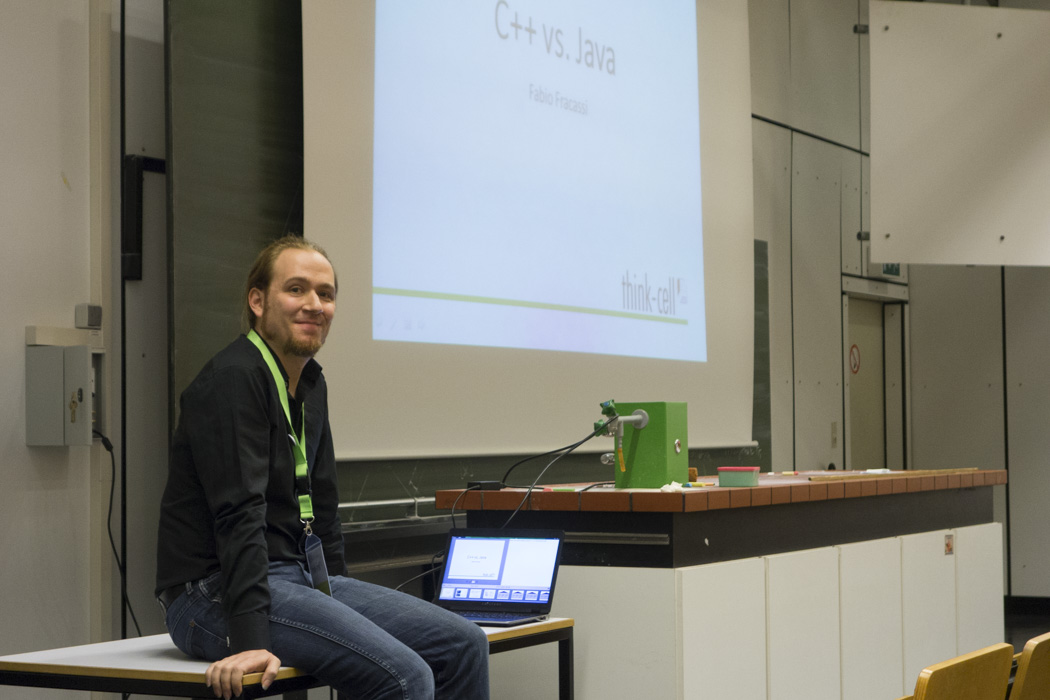 ... Fabio Fracassi did not leave any doubt as to which language...
... is more efficient (and more beautiful).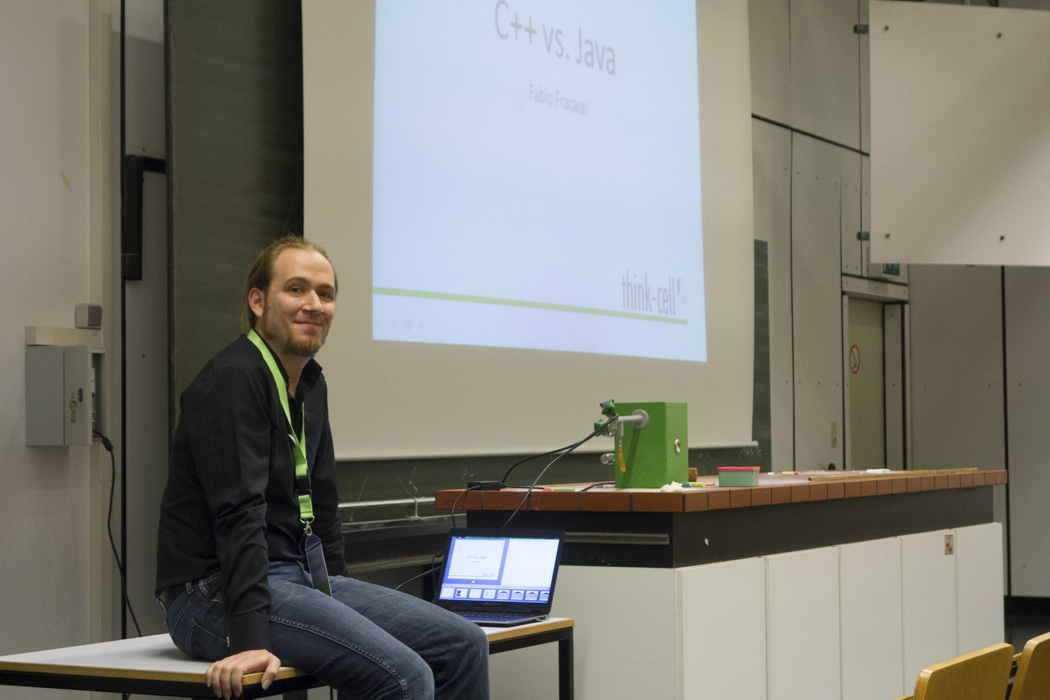 And as mental exercise is exercise, too, ...
... our guests were given a choice of delicious treats...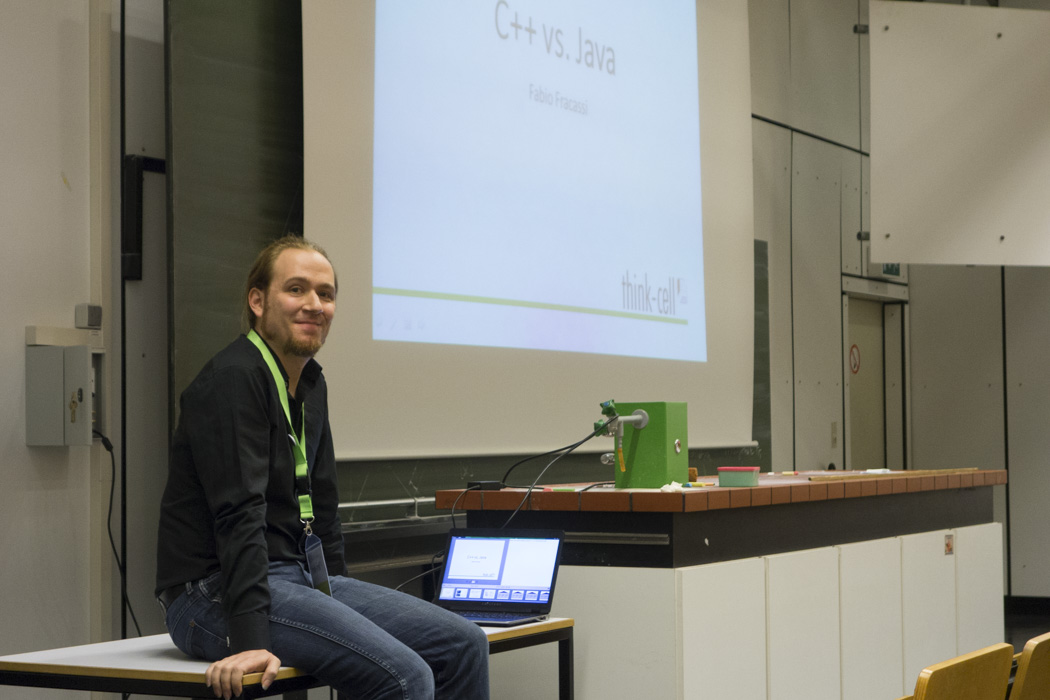 ... before they continued to talk shop with Fabio after the lecture, and...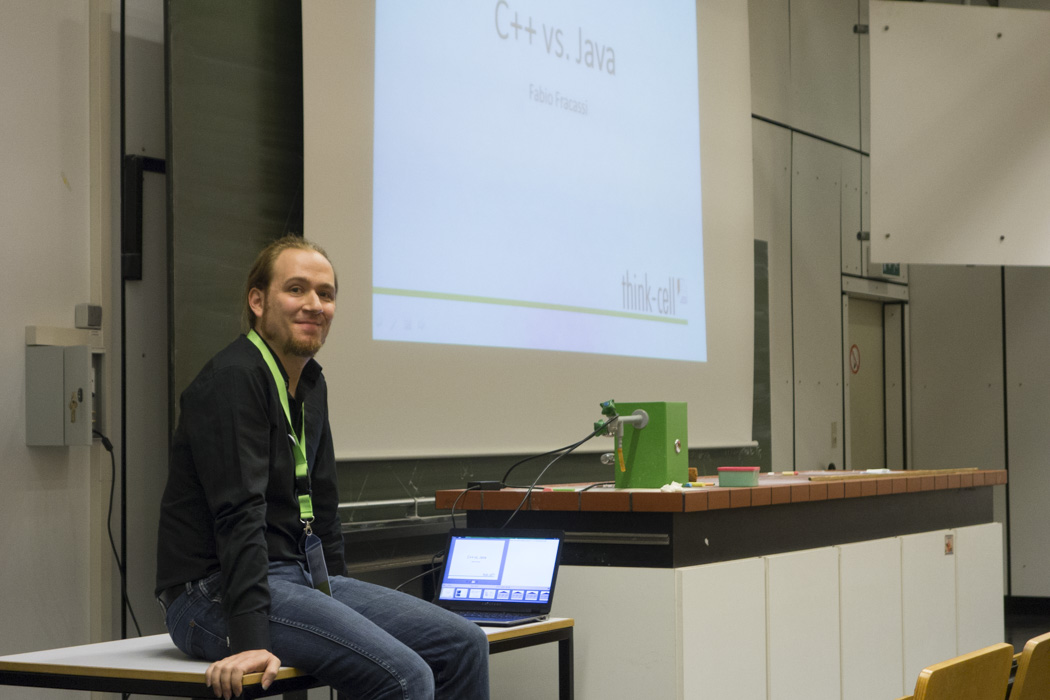 ... to ask questions about career opportunities at think-cell.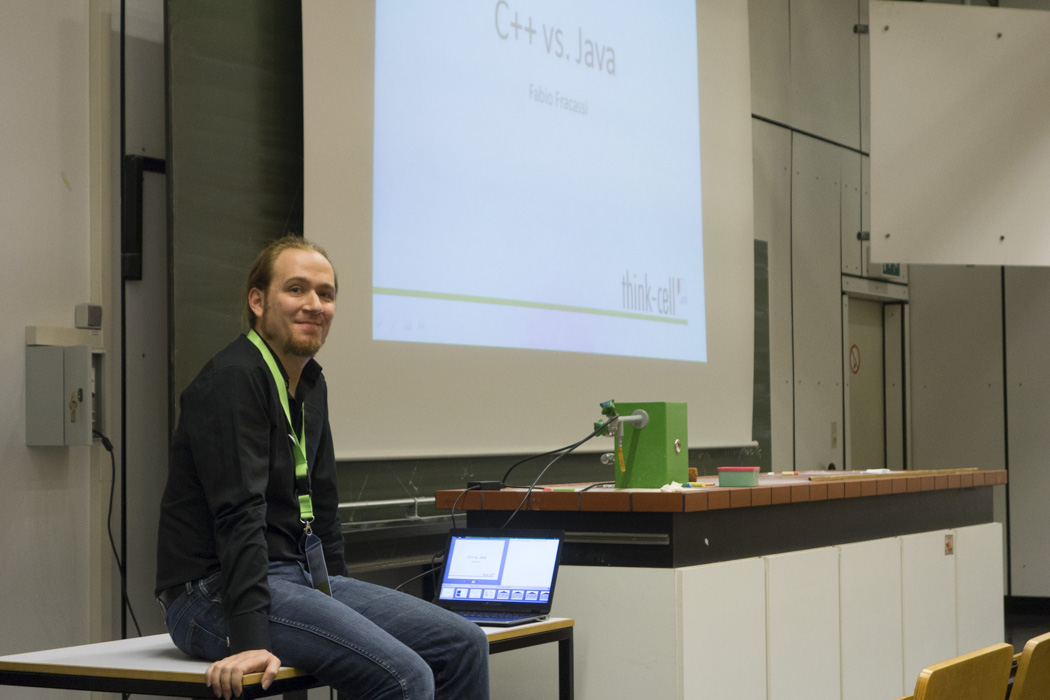 Thank you for having us, Beuth University!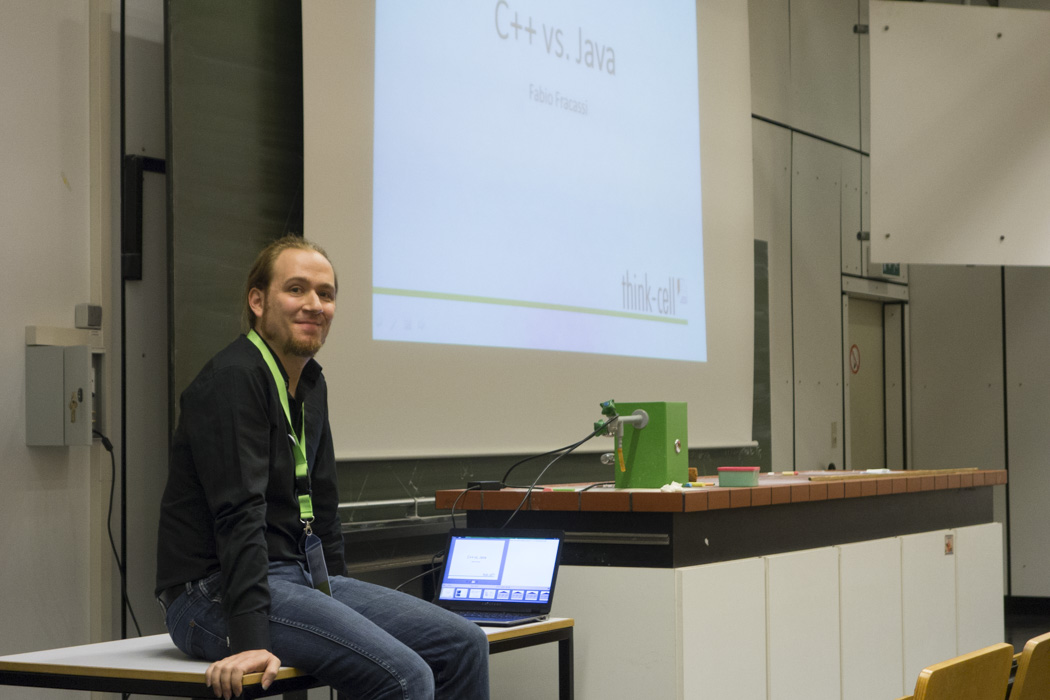 Who is think-cell?
think-cell was founded in 2002 by two computer scientists who continue to run the company. We produce graphics software that performs most of the painstaking work of creating presentation slides for our demanding users.
Find out more about our company and our working environment on the career overview page. If you are looking for more information on what development problems we are facing every day go to our C++ developer job posting.
Want to know more?
If you have any questions regarding working at think-cell, our job openings or events, please feel free to contact our colleague Marisa Freese.
hr@think-cell.com
+49 30 666473-10