What happened at this event?
To jazz up the summer party 2014 at the Department of Informatics at Technische Universität München, we moved our cocktail bar from Universität Hamburg all the way down to Bavaria within a day. TU München is one of the best places to go if you want to meet outstanding students, and meet them we did.
Before surprising everyone with delicious cocktails, we spent the day making friends with the subtle help of candy and short presentations. We were impressed by the level of expertise we encountered among the students we talked to, and the curiosity demonstrated by all. And last but not least, we had a terrific time!
When we showed up at the Summer Party, we did not come empty-handed.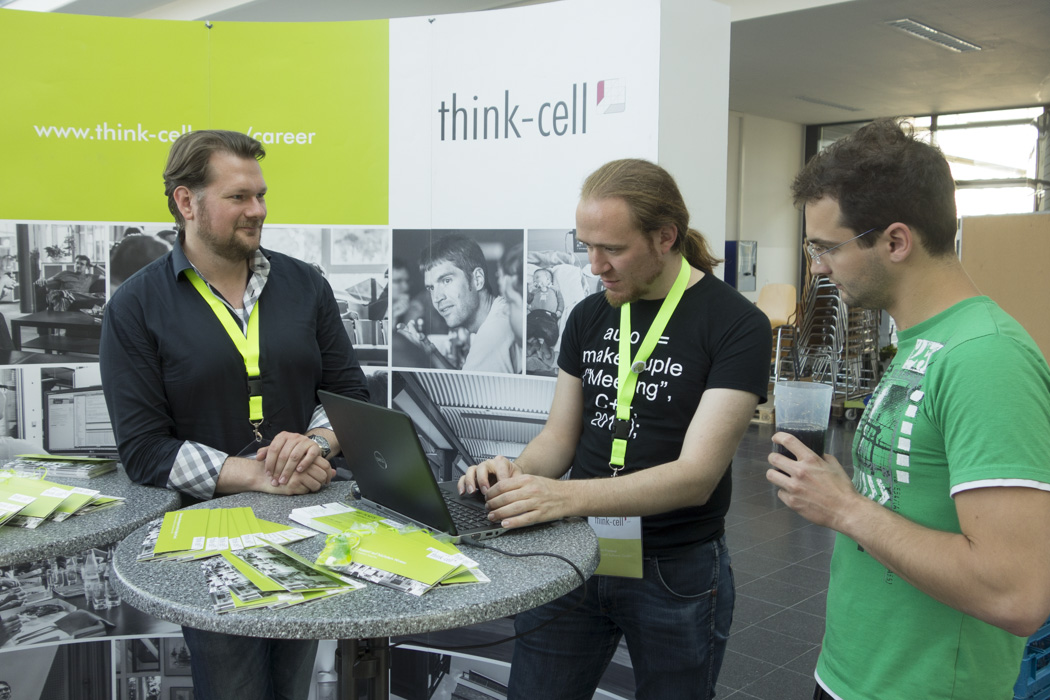 We offered great career opportunities in Berlin,...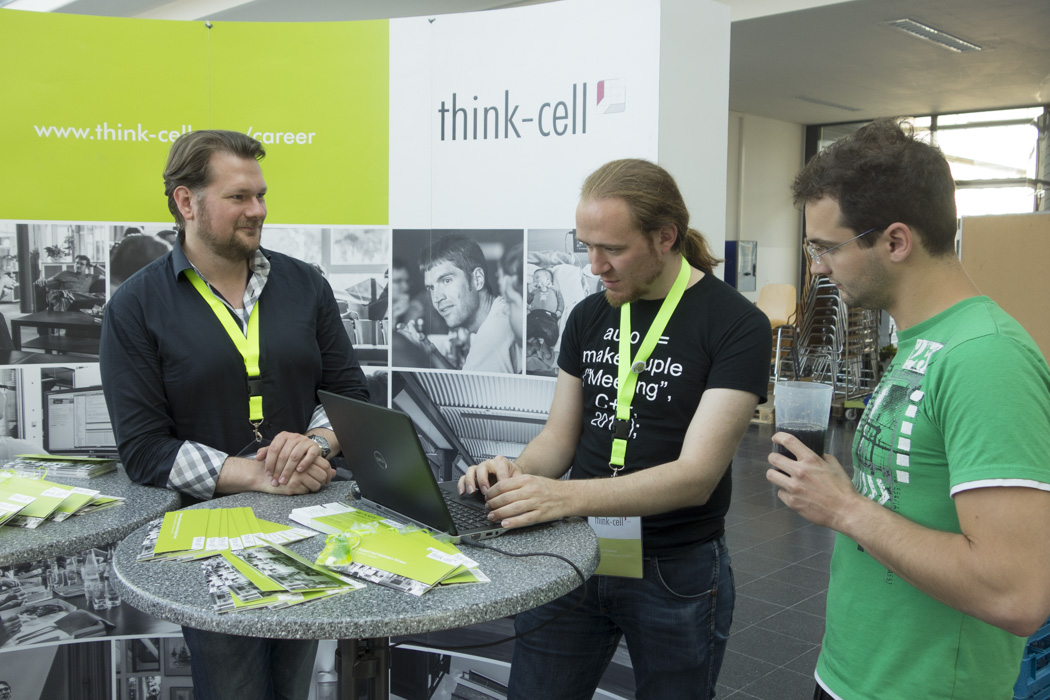 ... the chance to win tickets to Meeting C++ 2014, ... and candy!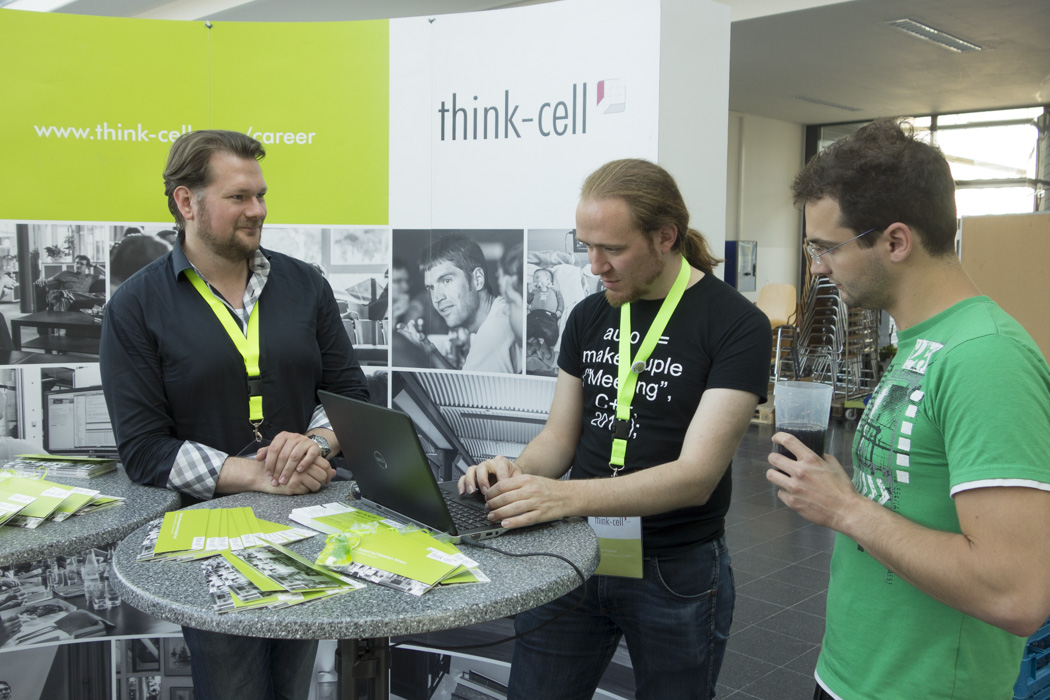 We may have had something to do with the abundance of fabulous cocktails, too.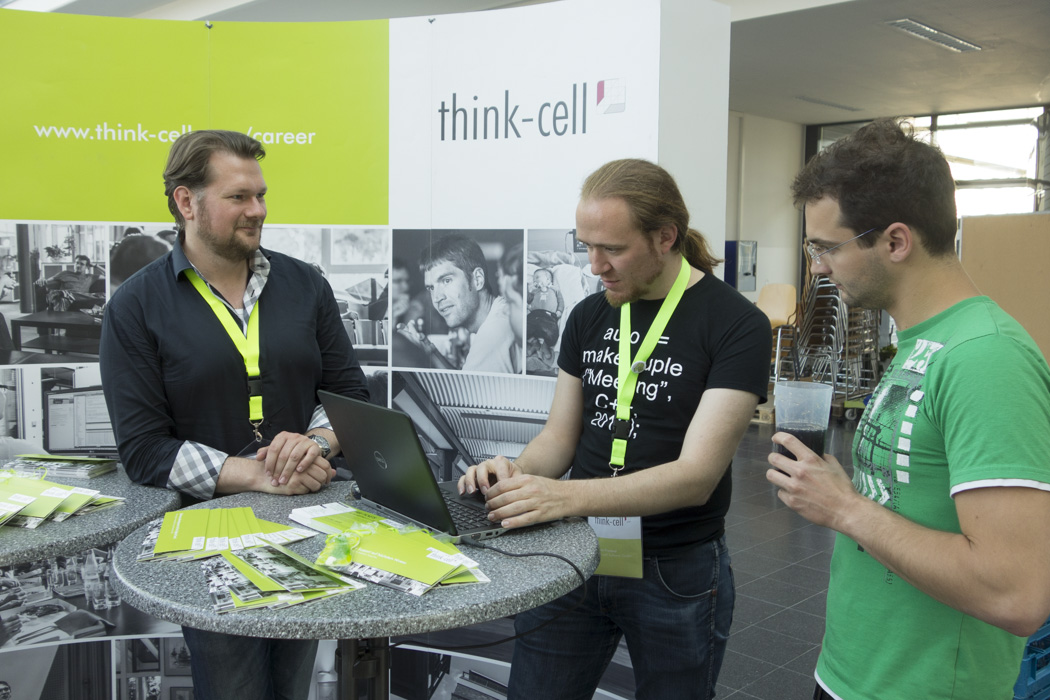 We were happy to present our projects and our daily challenges...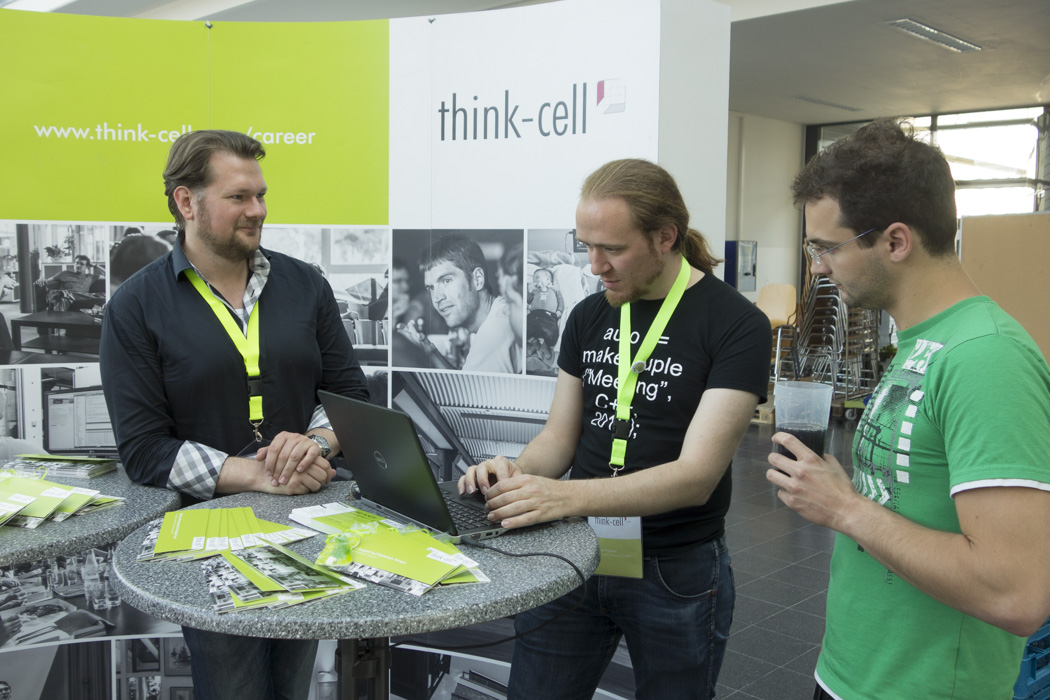 ... to interested students.
Meanwhile, our cocktails entertained the masses, ...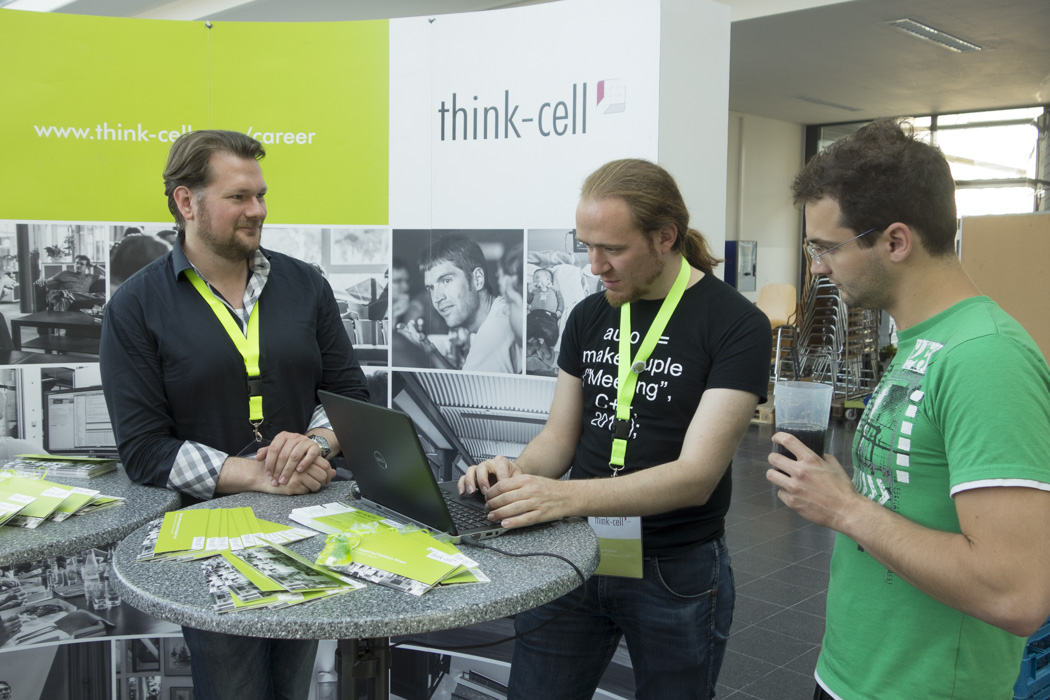 ... added a summer feeling to the party, and...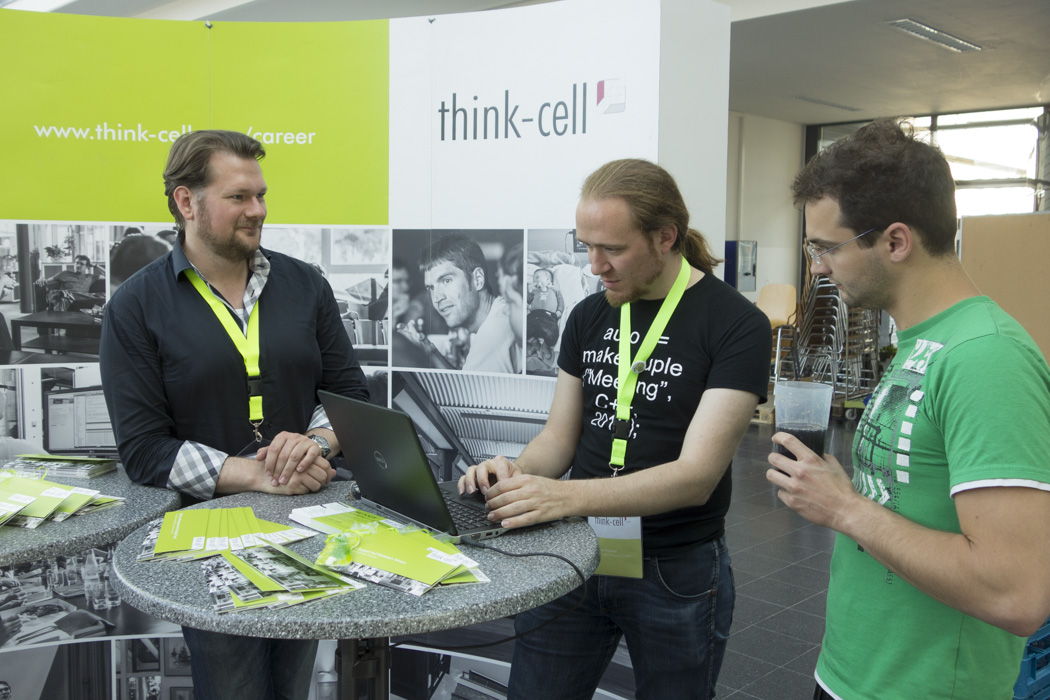 ... looked pretty fine in the hands of the cool crowd.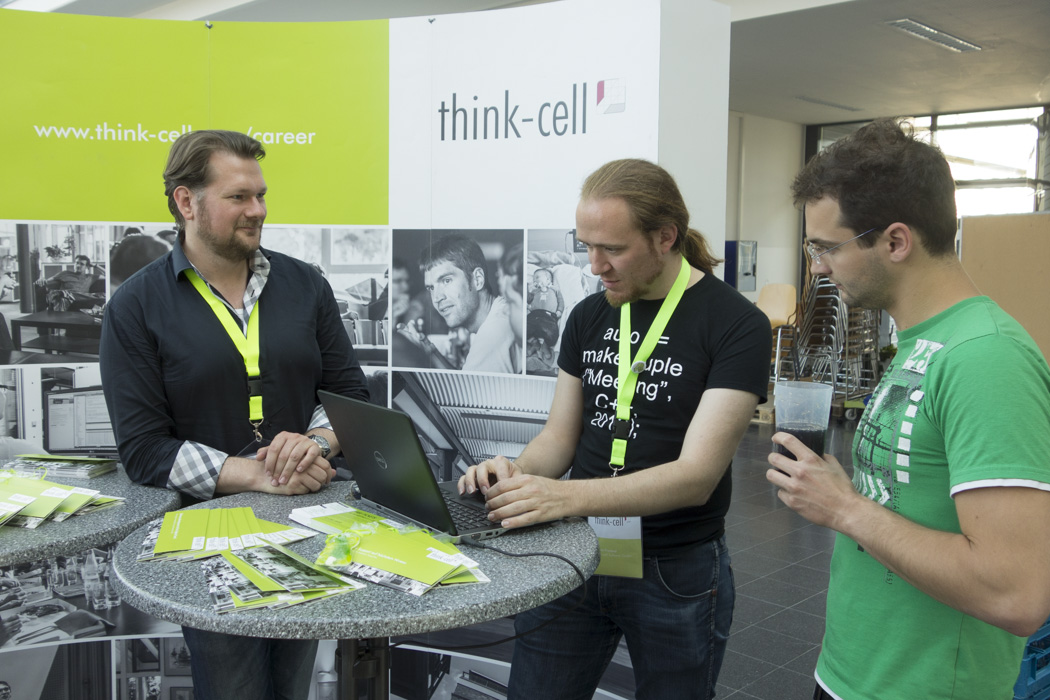 People seemed to enjoy standing around in front of our bar a lot.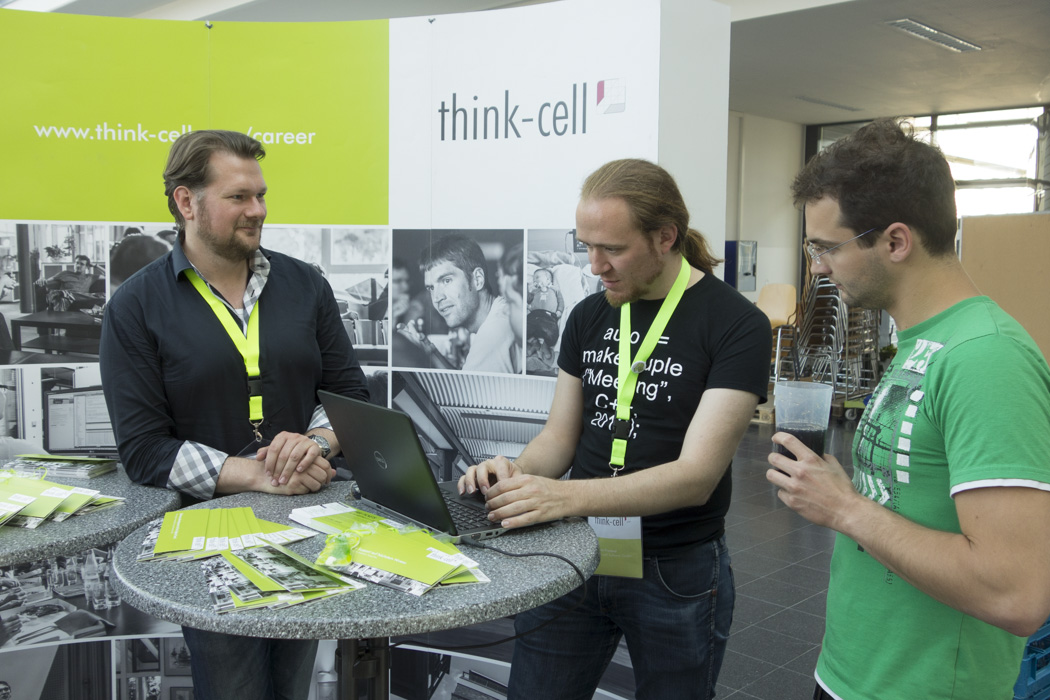 Which sure made us feel welcome. Thanks for having us, TU München!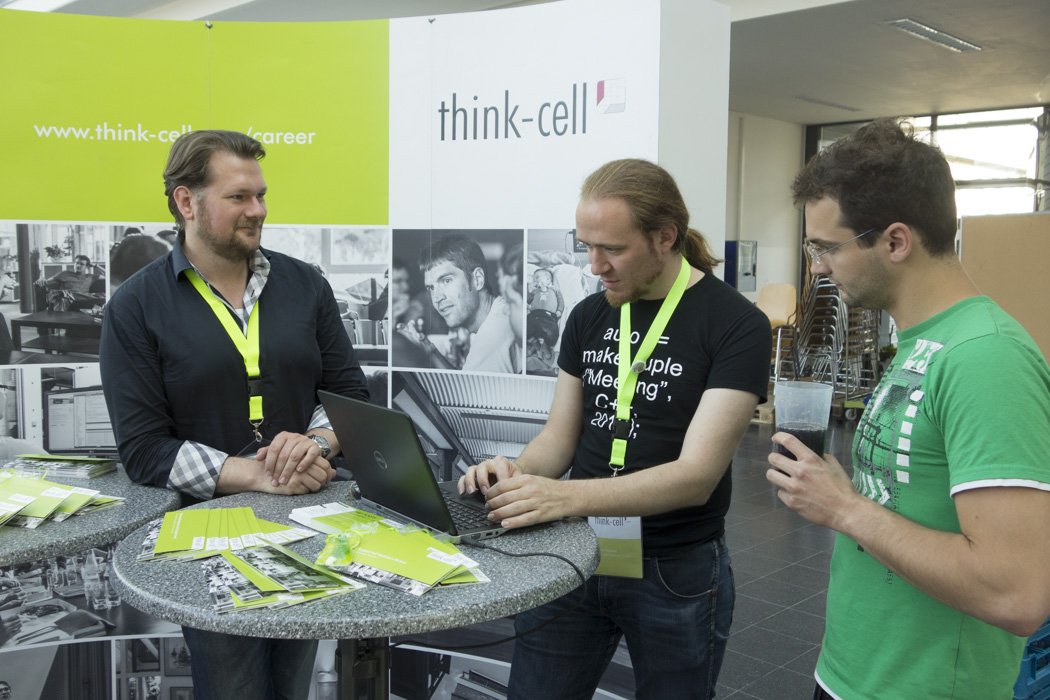 Who is think-cell?
think-cell was founded in 2002 by two computer scientists who continue to run the company. We produce graphics software that performs most of the painstaking work of creating presentation slides for our demanding users.
Find out more about our company and our working environment on the career overview page. If you are looking for more information on what development problems we are facing every day go to our C++ developer job posting.
Want to know more?
If you have any questions regarding working at think-cell, our job openings or events, please feel free to contact our colleague Marisa Freese.
hr@think-cell.com
+49 30 666473-10