What happened at this event?
On May 6 it was our absolute pleasure to visit HTW Berlin with an EAT++ event for the very first time. The event started with a brand-new lecture by Fabio Fracassi, software engineer at think-cell, on the many merits of C++ in comparison to Java. 30 intrigued students and academic staff then followed our invitation to dinner and spent an enchanting evening by the riverside with us.
It may have been our first visit to HTW Berlin, but we were immediately made to feel at home by our enthusiastic guests. We answered a lot of questions about our career opportunities and had a great evening at White Spreelounge.
Fabio's lecture on the many merits of C++...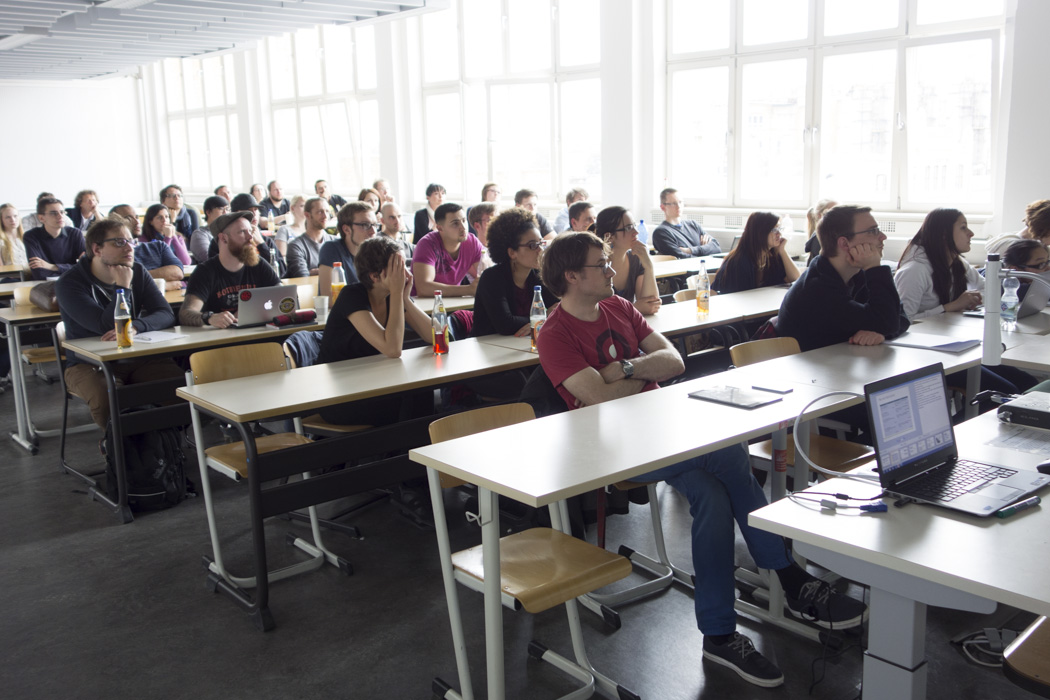 ... really had what it takes to create a Java sceptic.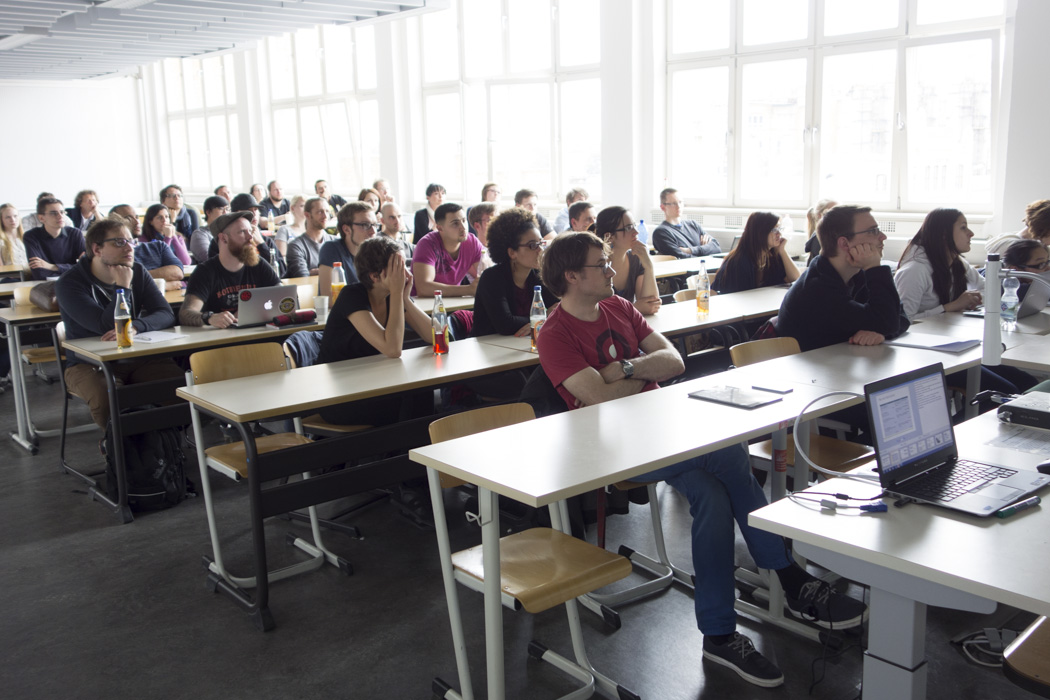 At our dinner location White Spreelounge...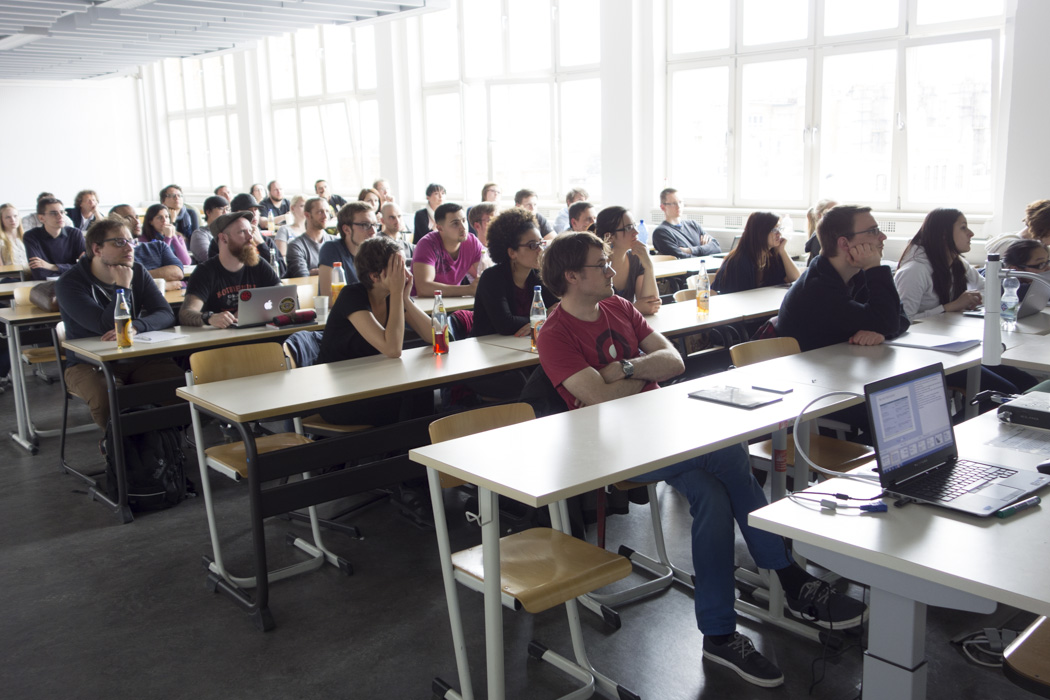 ... our 30 guests pondered their newfound C++ enthusiasm...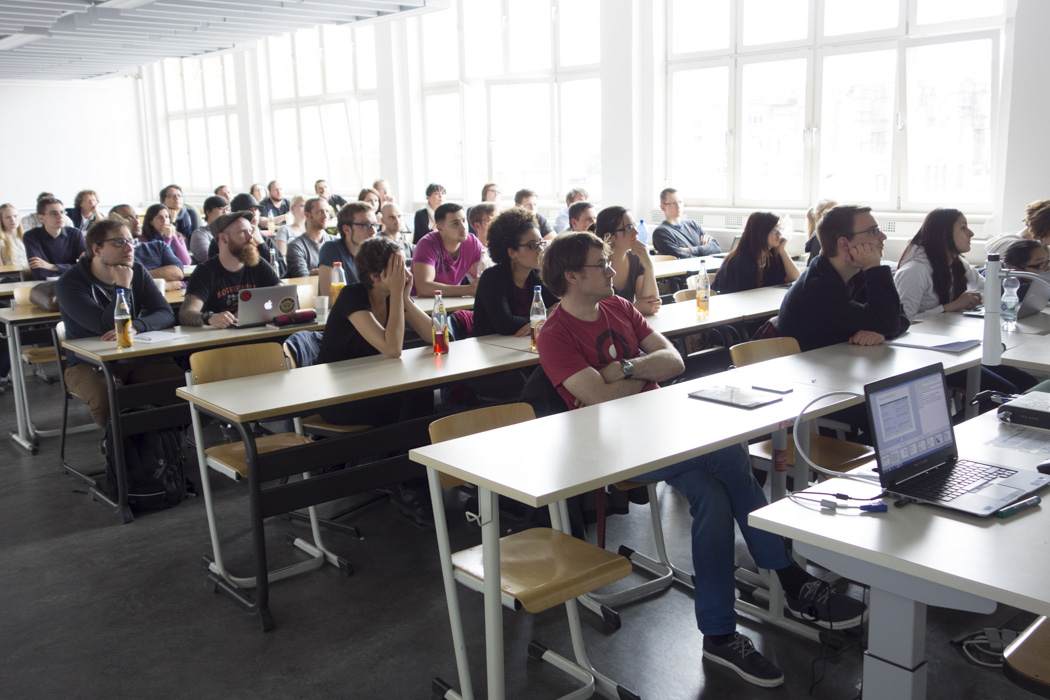 ... and discussed it over a cold drink...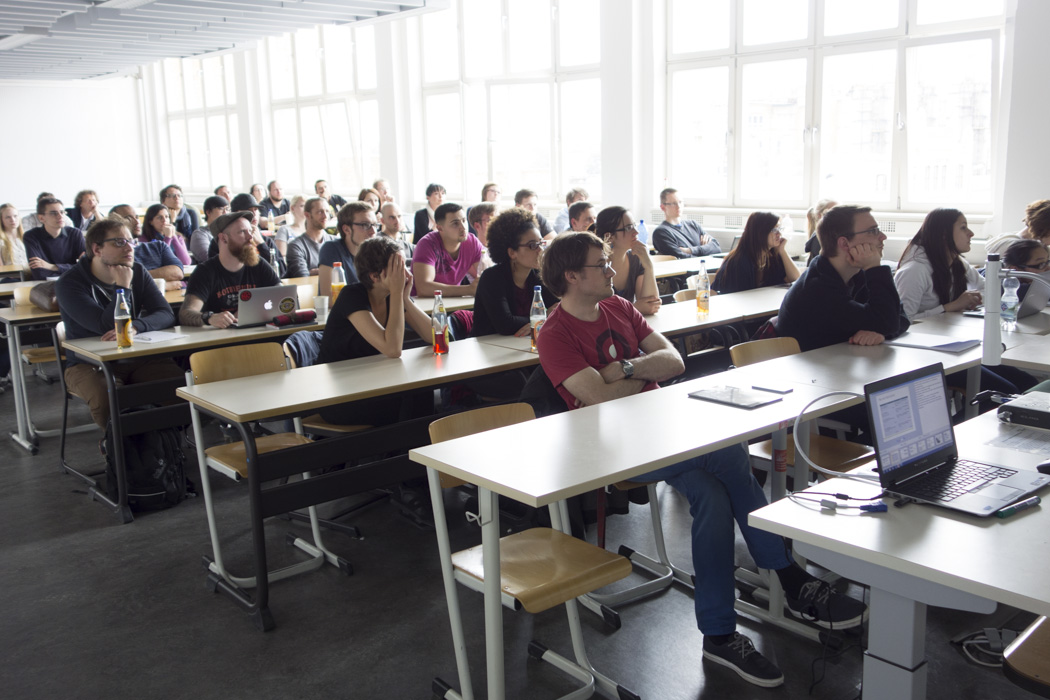 ... by the riverside.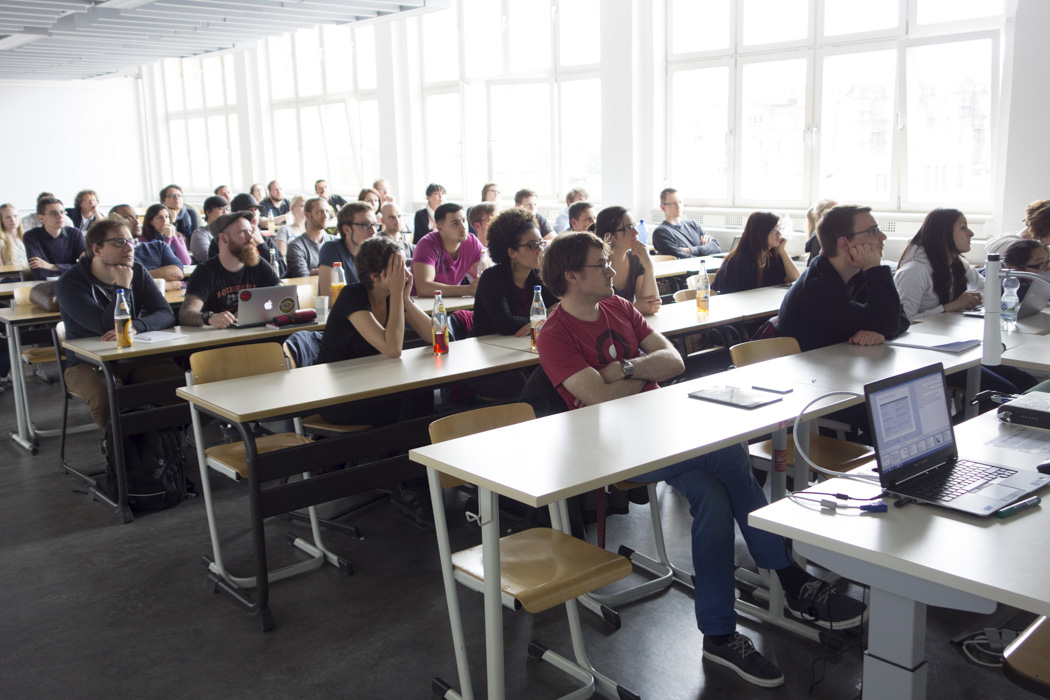 Inside the restaurant conversations continued...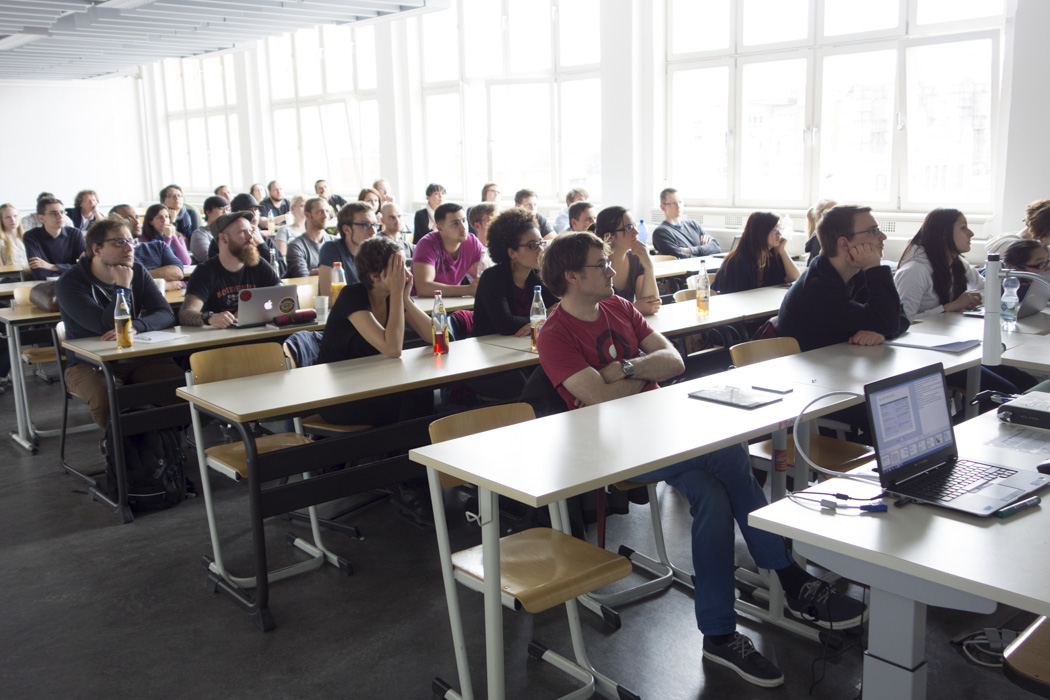 ... and new acquaintances were made over dinner.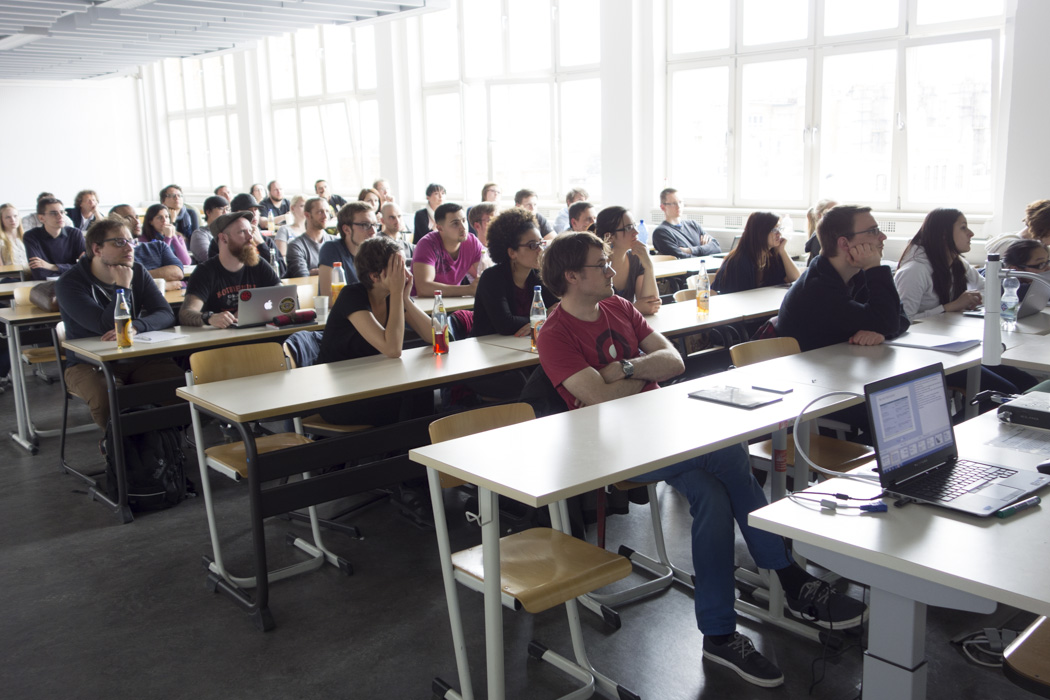 Our support engineers and C++ developers answered a lot of questions...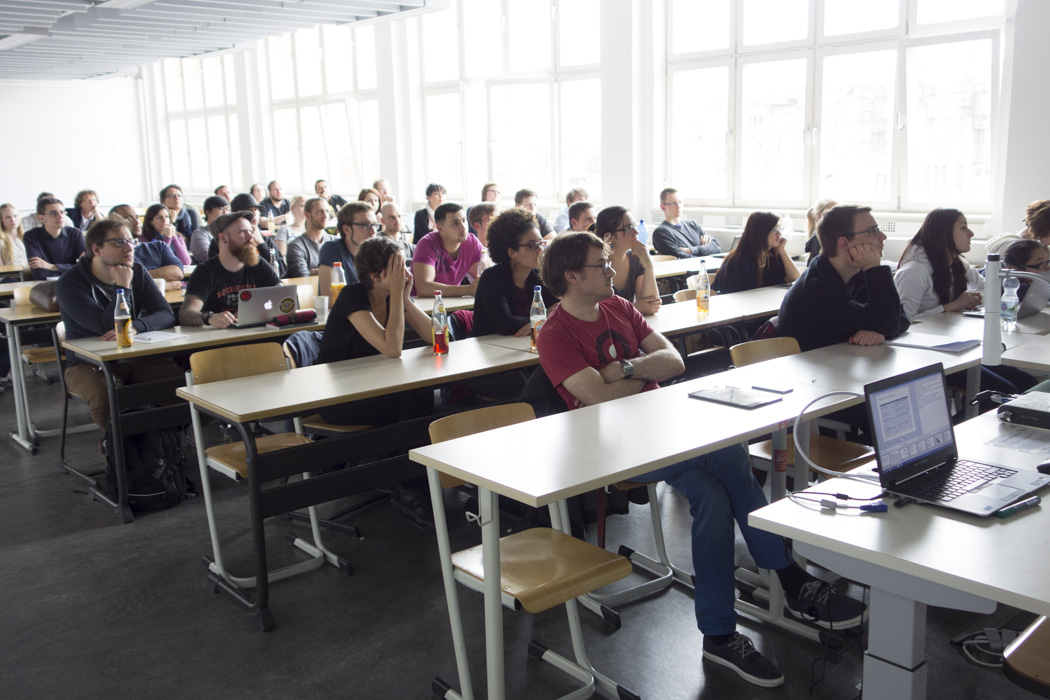 ... about our job opportunities, but mostly...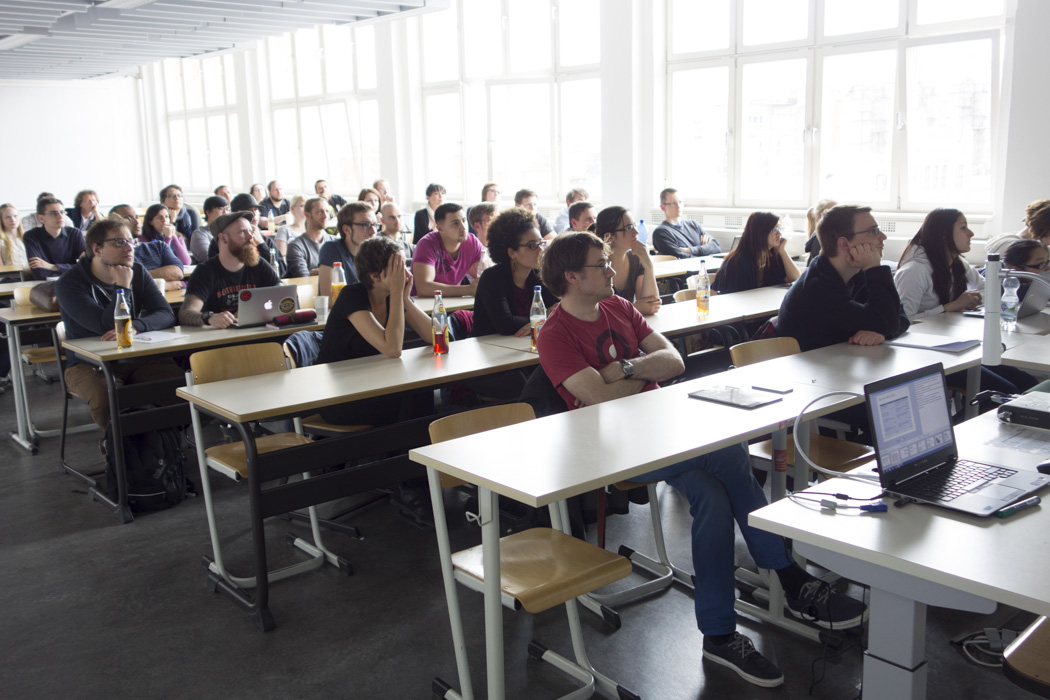 ...they just had a great time among new friends.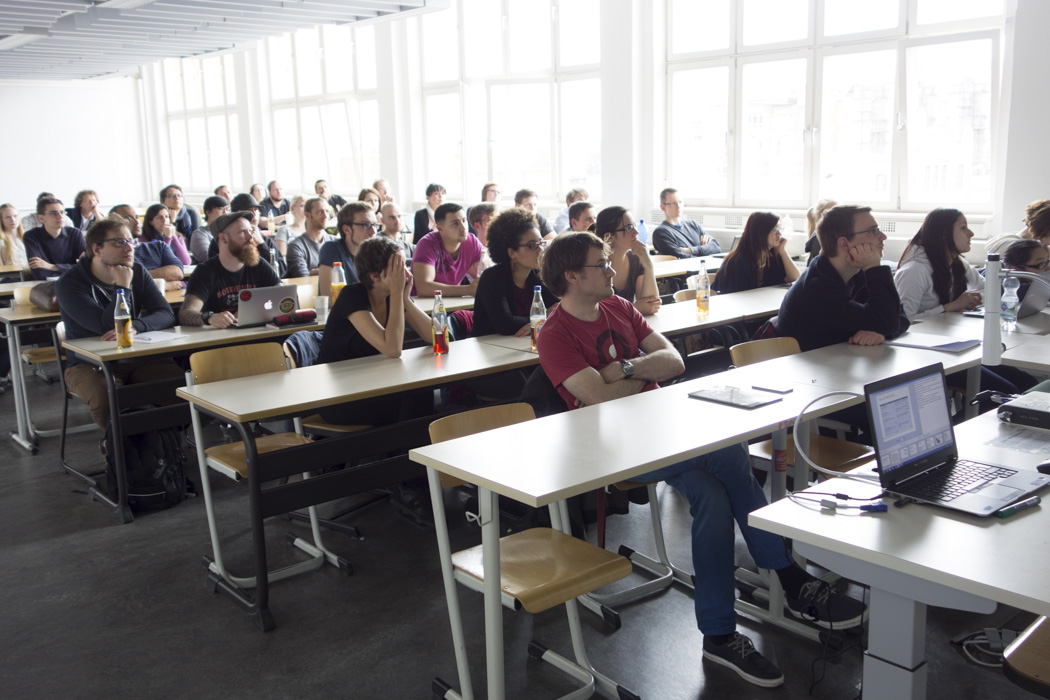 While only one of our guests could be the lucky winner of our Nexus7, ...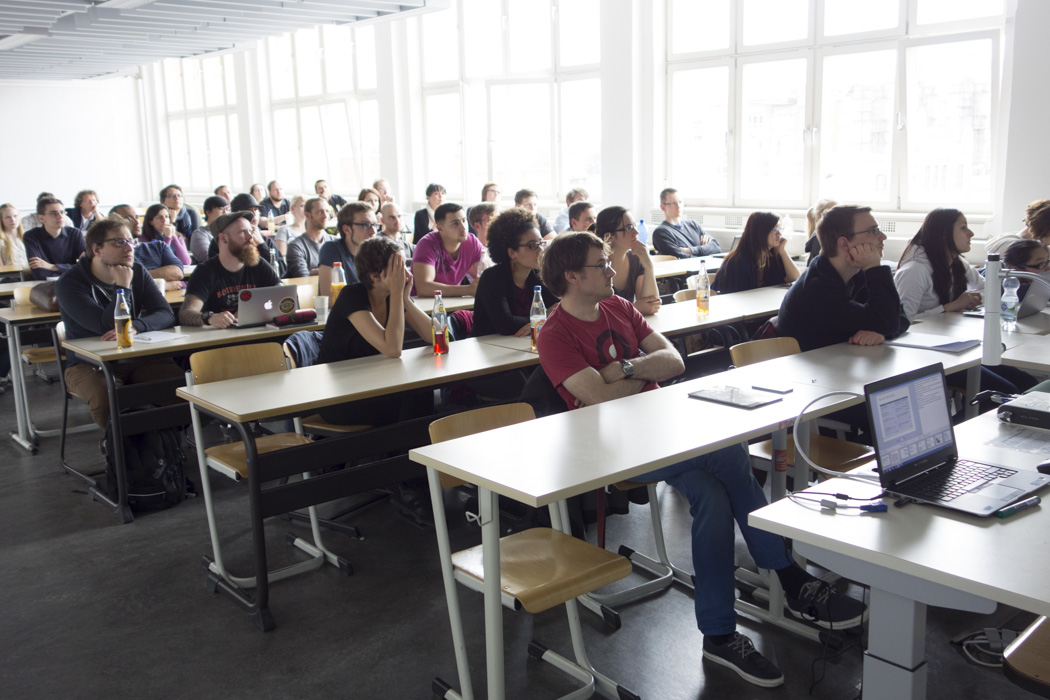 ... everyone felt like a winner when the deserts were brought in.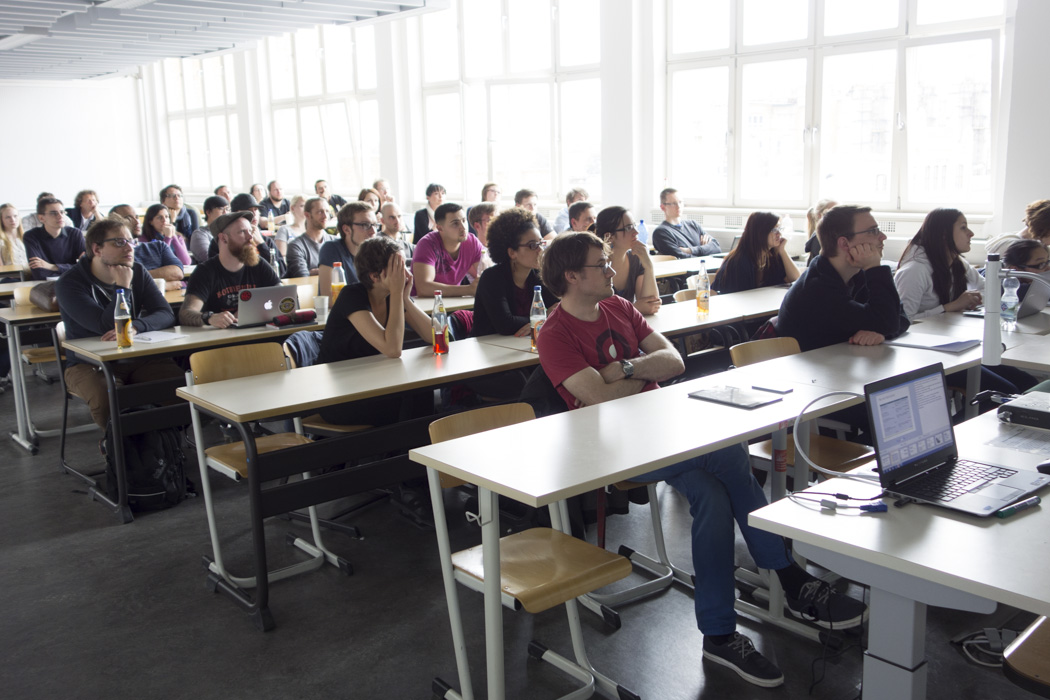 Thanks to all our guests for a lovely evening!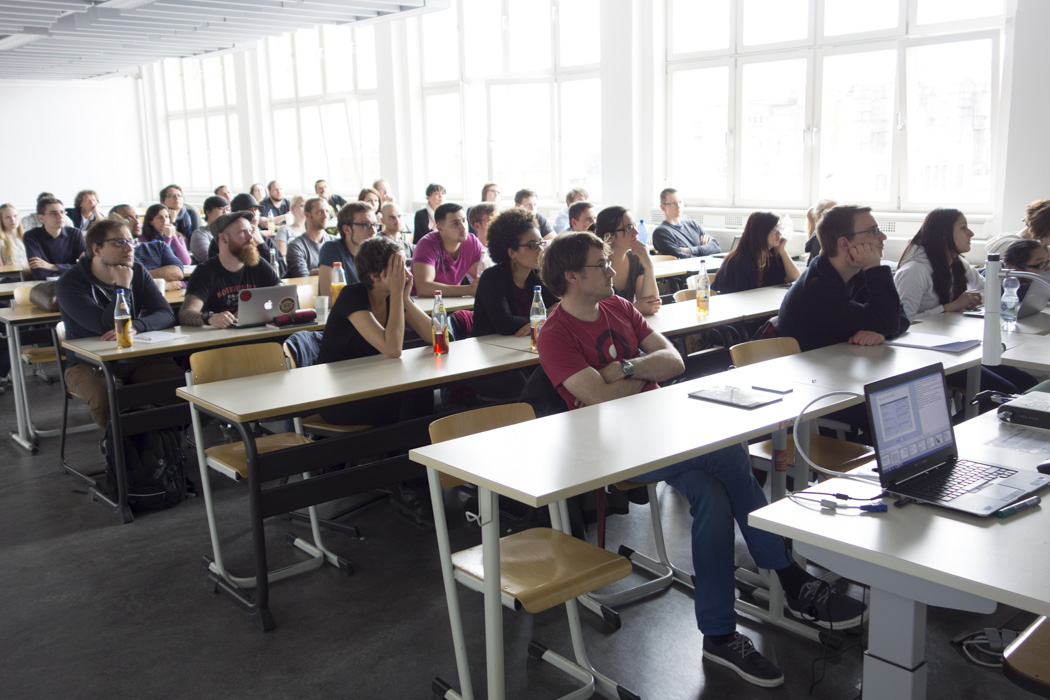 Who is think-cell?
think-cell was founded in 2002 by two computer scientists who continue to run the company. We produce graphics software that performs most of the painstaking work of creating presentation slides for our demanding users.
Find out more about our company and our working environment on the career overview page. If you are looking for more information on what development problems we are facing every day go to our C++ developer job posting.
Want to know more?
If you have any questions regarding working at think-cell, our job openings or events, please feel free to contact our colleague Marisa Freese.
hr@think-cell.com
+49 30 666473-10