What happened at this event?
On January 23, 2014, only one month after the Computer Science Day 2013, we revisited RWTH Aachen for an EAT++ par excellence. In front of over 70 intrigued attendees, Valentin Ziegler, senior software engineer at think-cell, presented our brand new lecture on concurrent programming: "The C++ Memory Model".
After the lecture it was our great pleasure to welcome 65 guests at Ratskeller Aachen, one of Aachen's most esteemed restaurants. Together we dined, talked and laughed until midnight. Many a question that was not raised right after the talk was finally asked and answered over a delicious dinner and a companionable glass of wine.
Over 70 curious guests attended our lecture ...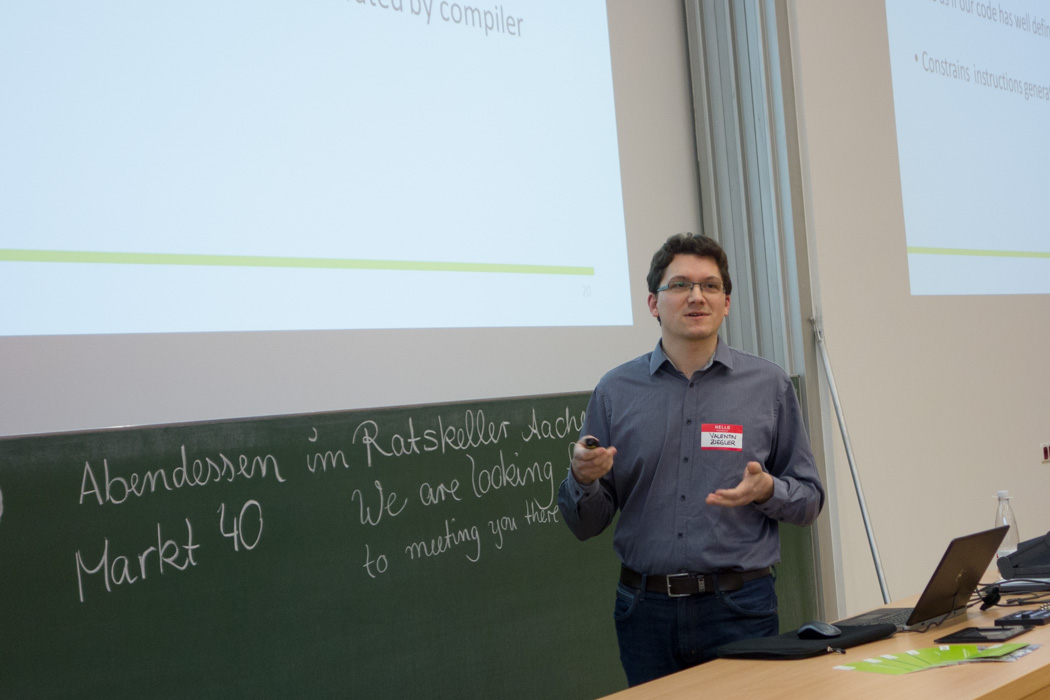 ... "The C++ Memory Model", held by Valentin Ziegler.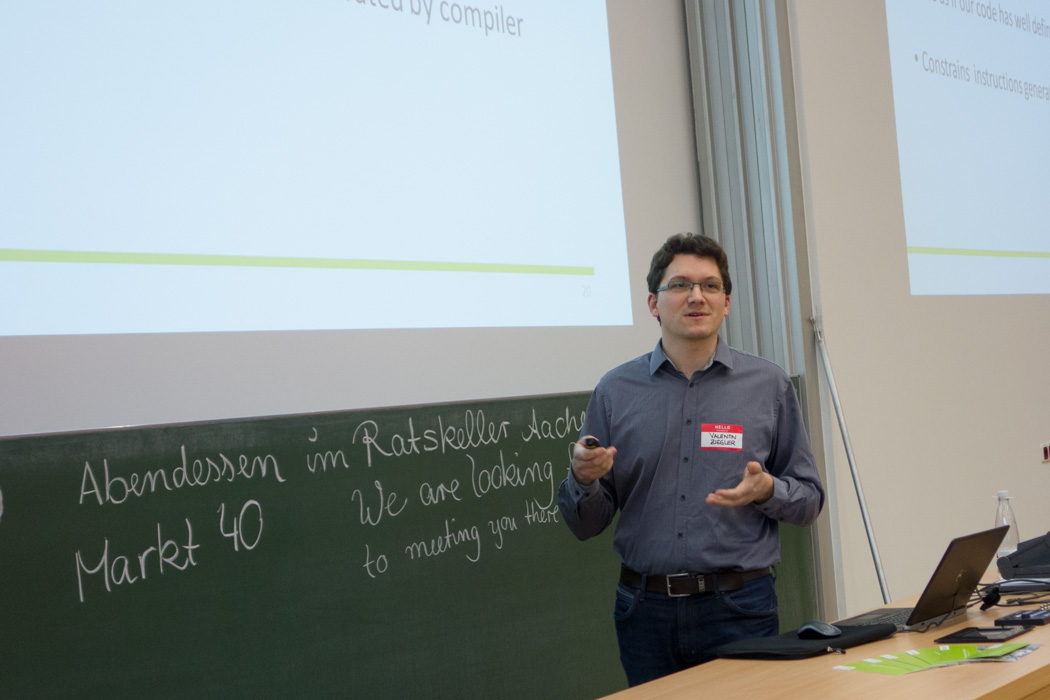 Later, 9 think-cellers welcomed...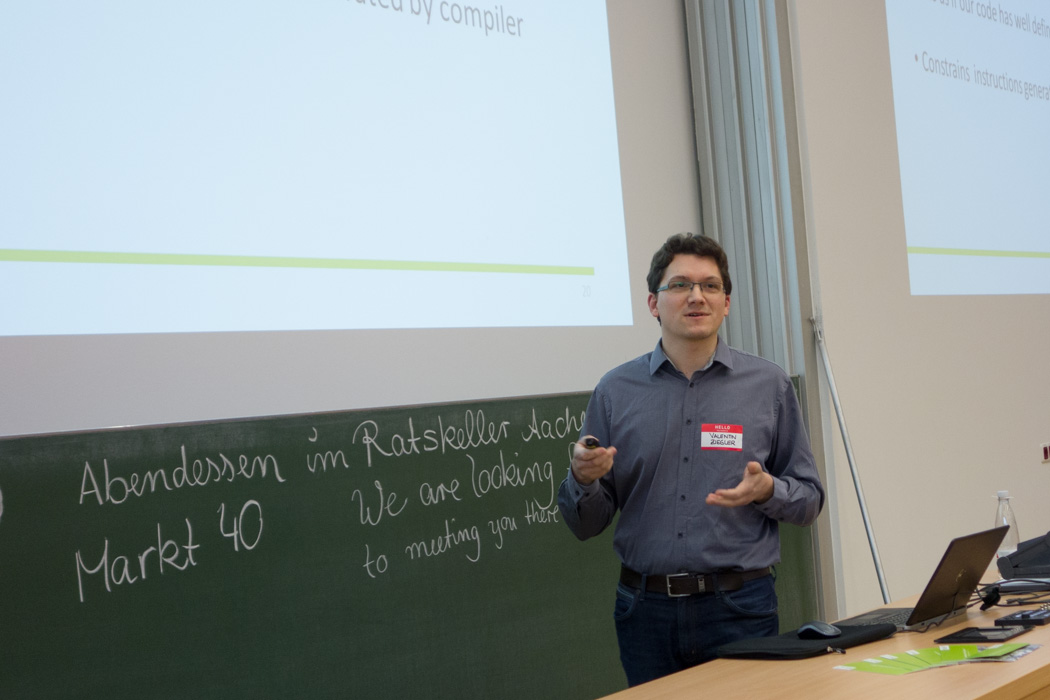 ... 65 guests to a leisurely dinner among friends.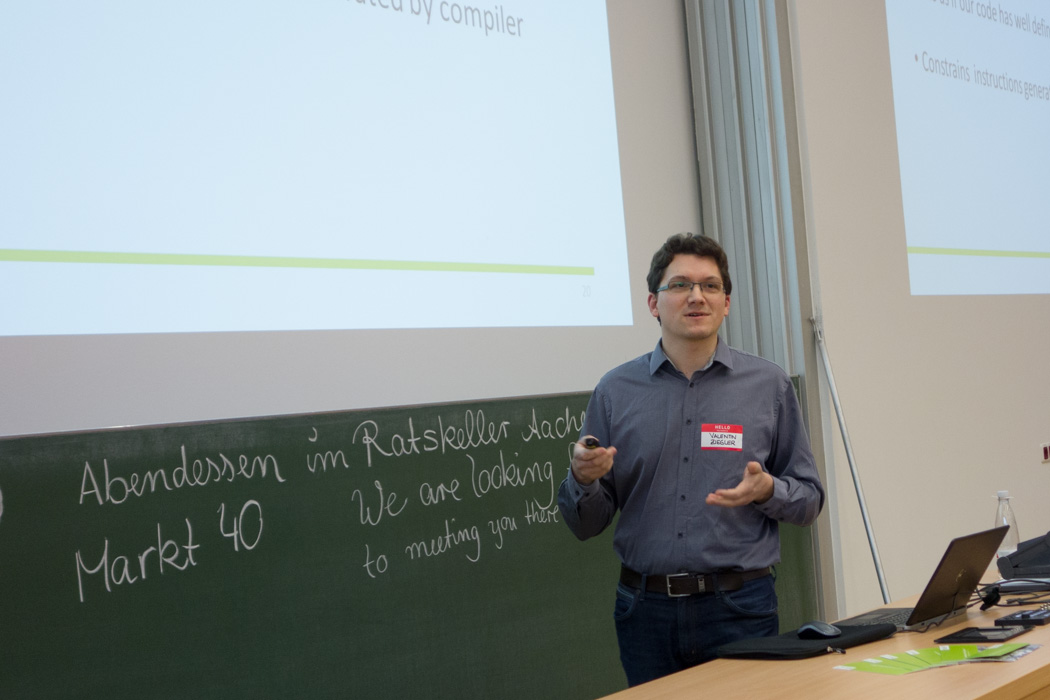 After the appetizer...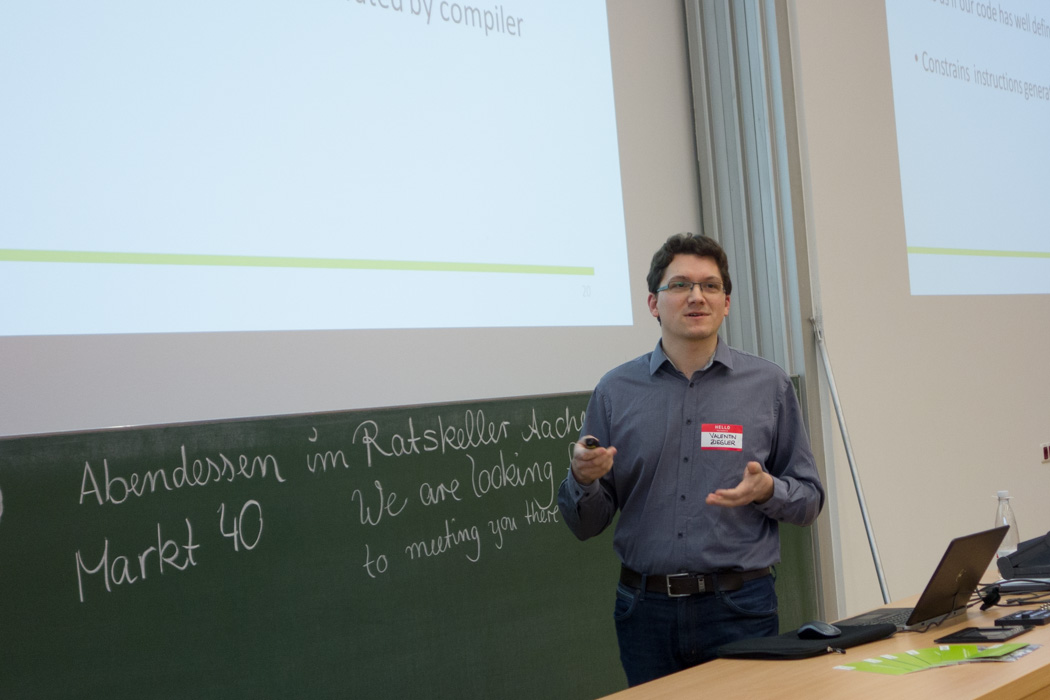 ... our CTO Arno...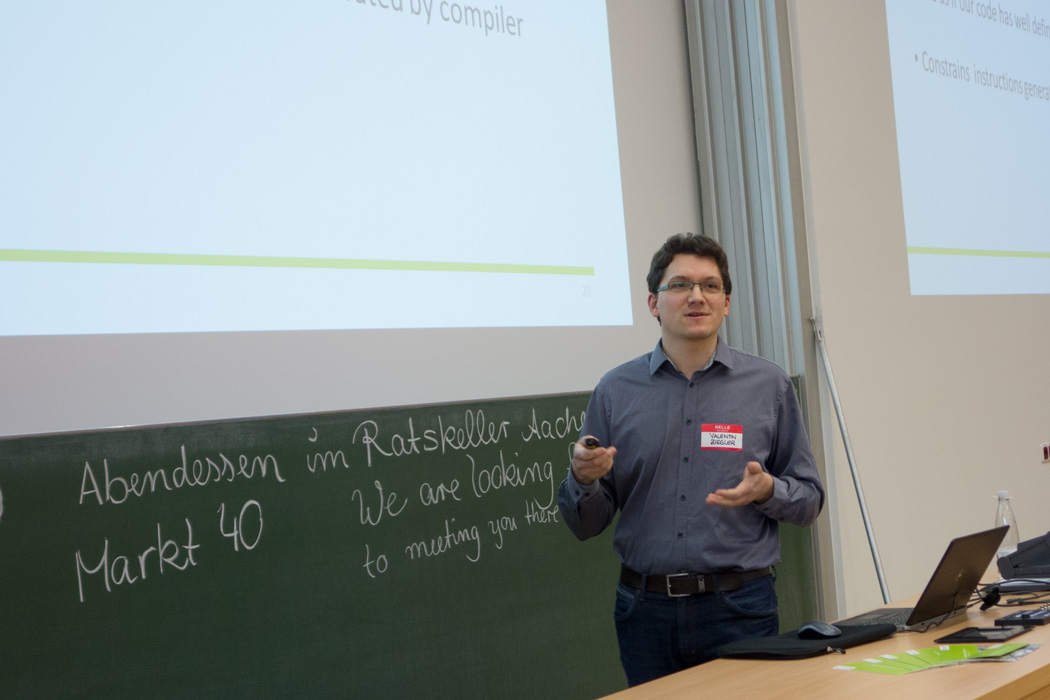 ... entertained the crowd with his amusing account of how think-cell was founded.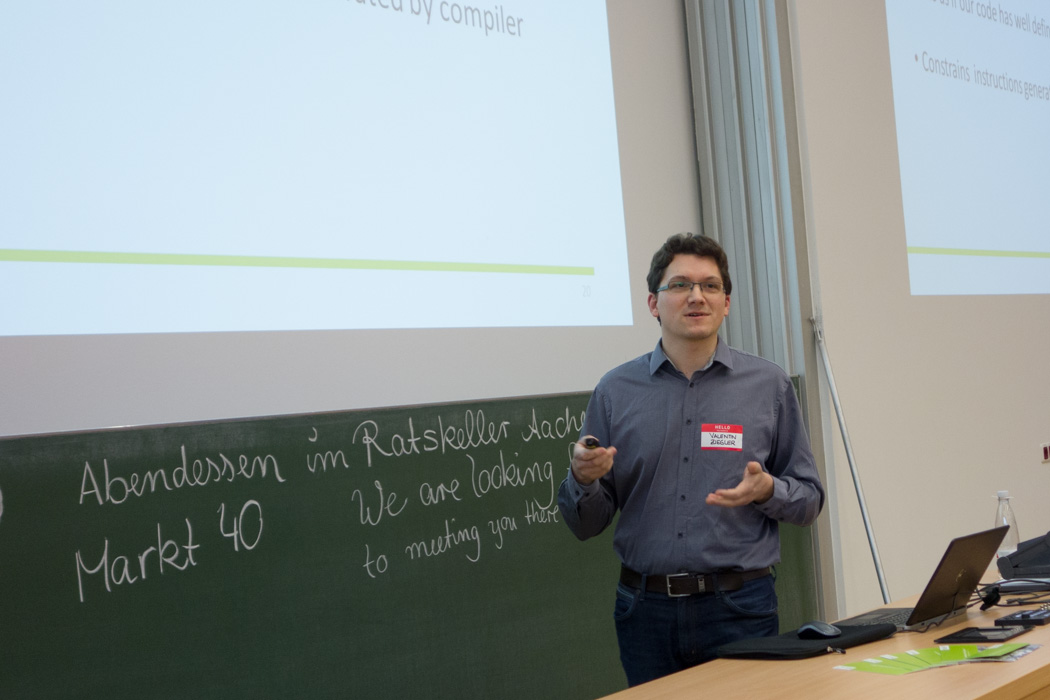 And then he gave away a NEXUS7 to the lucky winner of our prize draw.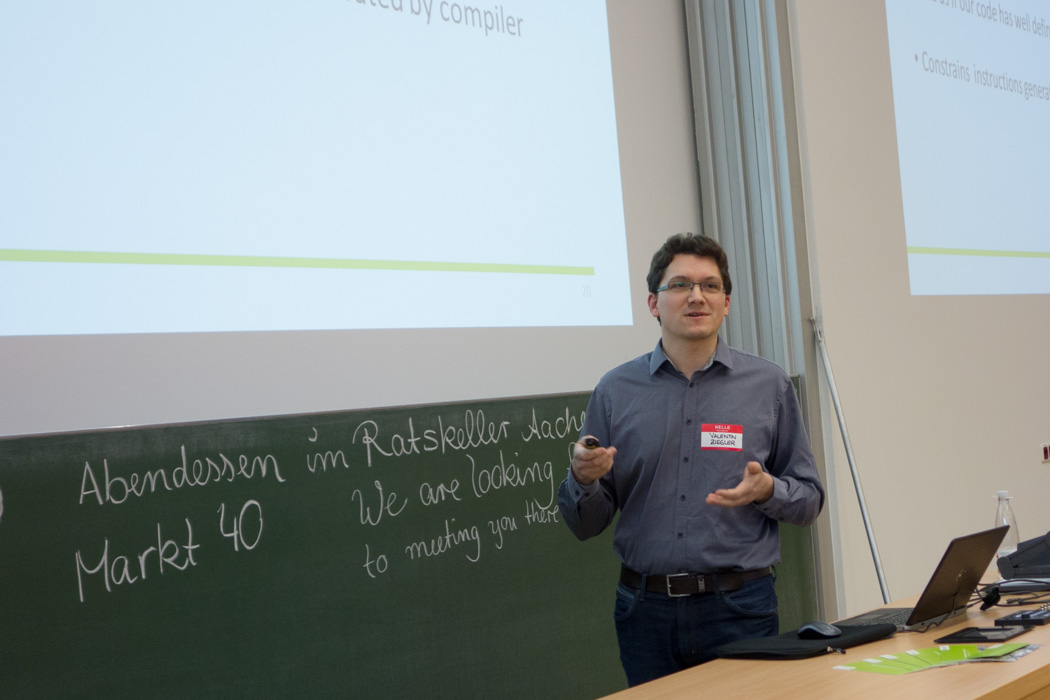 This was not the end of the evening...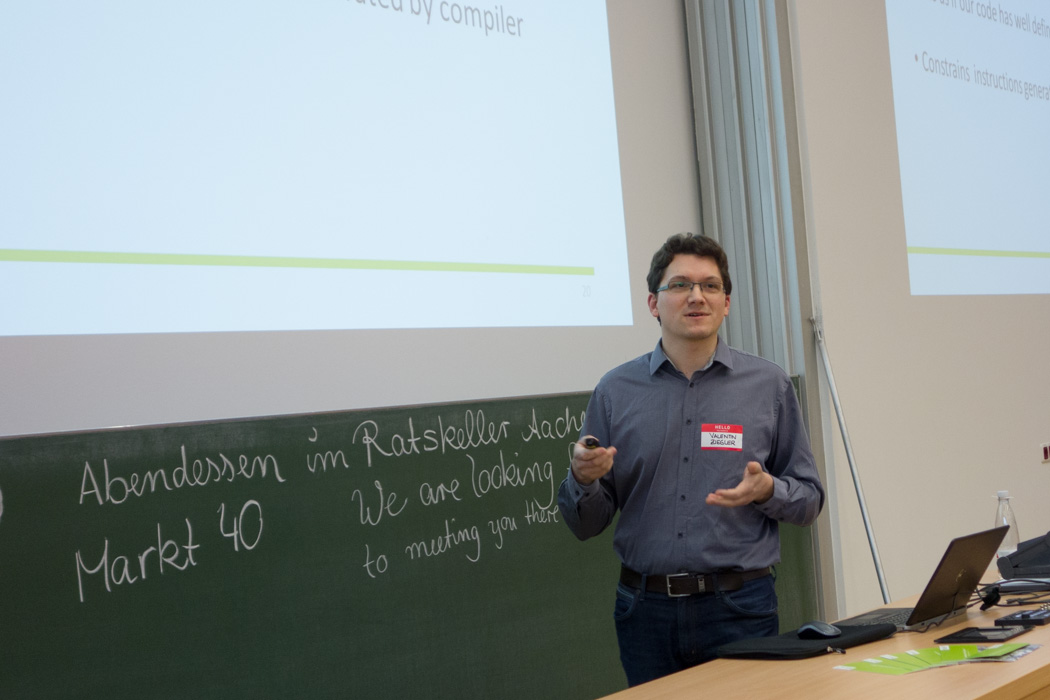 ... by a long shot. Our developers...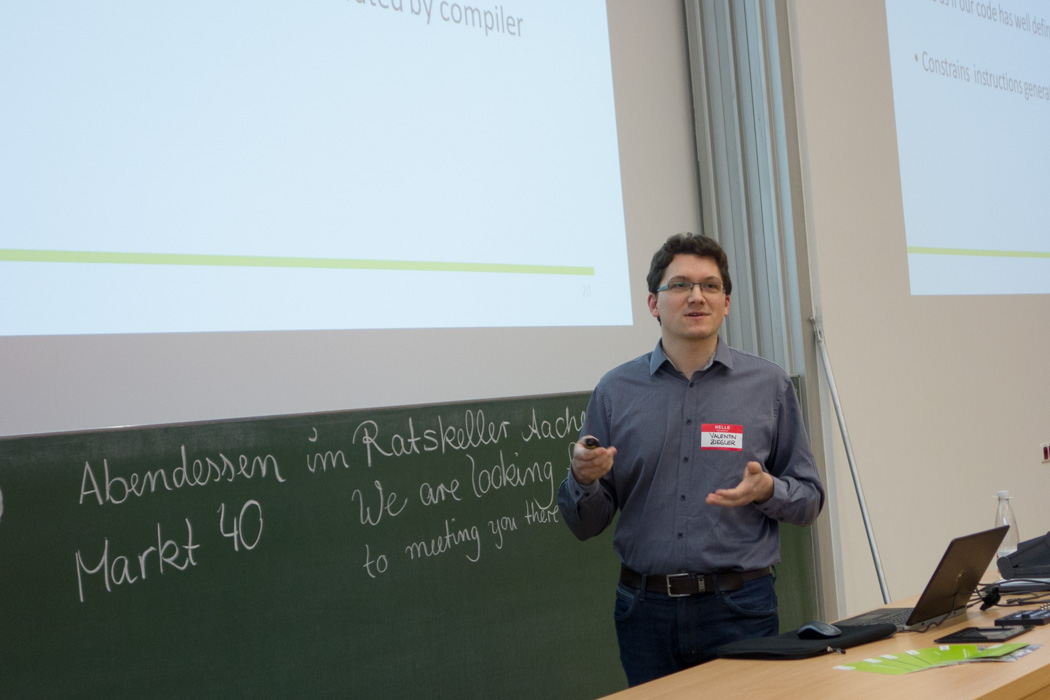 ... and technical support...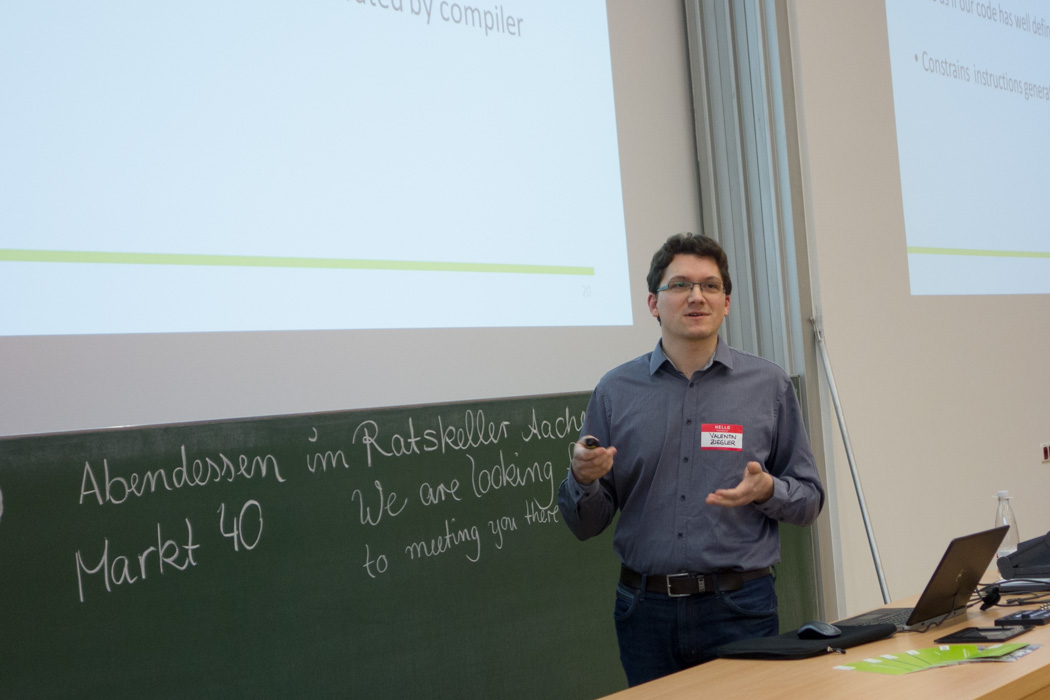 ...joined conversations and answered questions about the lecture...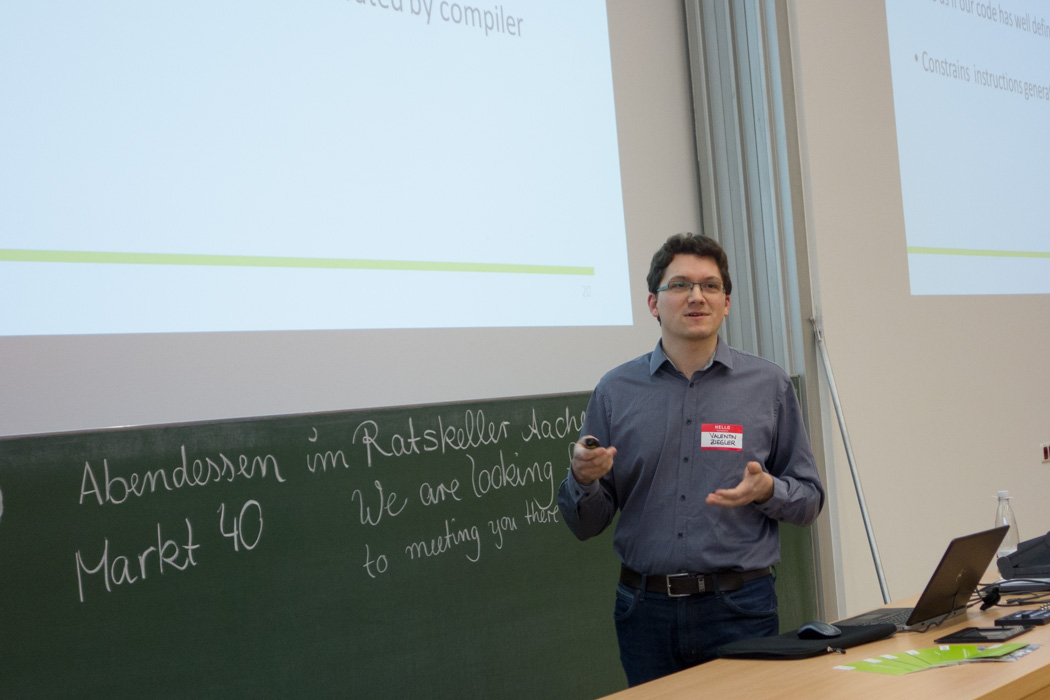 ... and our career opportunities even long after dinner.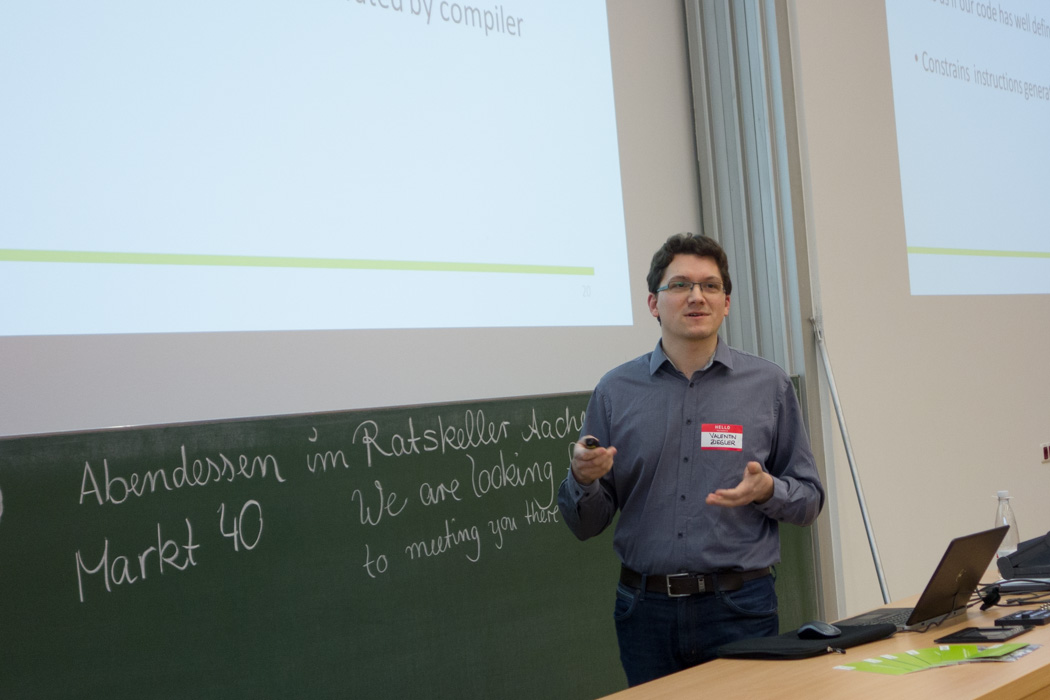 As usual, we had a great evening in Aachen.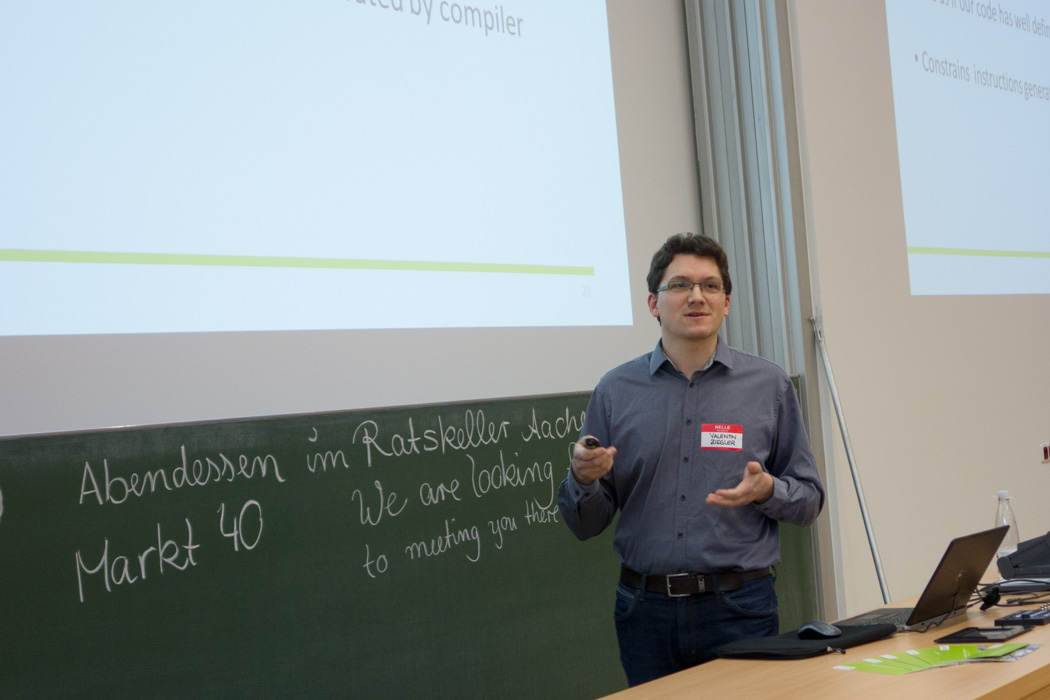 Who is think-cell?
think-cell was founded in 2002 by two computer scientists who continue to run the company. We produce graphics software that performs most of the painstaking work of creating presentation slides for our demanding users.
Find out more about our company and our working environment on the career overview page. If you are looking for more information on what development problems we are facing every day go to our C++ developer job posting.
Want to know more?
If you have any questions regarding working at think-cell, our job openings or events, please feel free to contact our colleague Marisa Freese.
hr@think-cell.com
+49 30 666473-10