What happened at this event?
On October 30th at 4 pm, it was our great pleasure to bring an EAT++ event home to Humboldt-Universität zu Berlin. Our two HU alumni, Markus Hannebauer and Sebastian Theophil, welcomed 30 guests at Humboldt-Kabinett in Berlin-Adlershof. In Sebastian's lecture, "Layout without LaTeX: Intuitive and interactive," he presented a groundbreaking algorithm for automatic slide layout which was well received by students and academic staff alike. The questions and energetic discussion that followed clearly demonstrated our attendees' fascination with the subject.
A short but stormy walk later, we treated our guests to an elaborate four-course dinner at Kochatelier Adlershof – cooking school by day, elegant restaurant by night. Lively conversations by candlelight lasted until after 10 pm, and by the end of the night our guests left us well fed and with new career opportunities on their minds.
The evening started with a glass of sparkling wine and...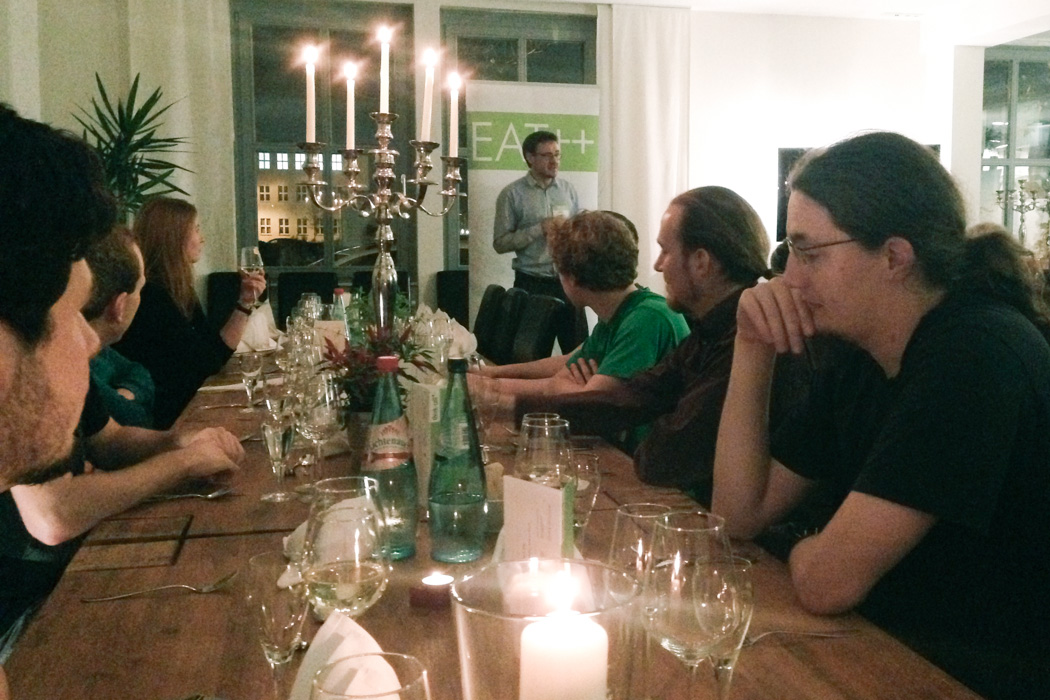 ...a fascinating account of think-cell's history by our CTO Arno Schödl.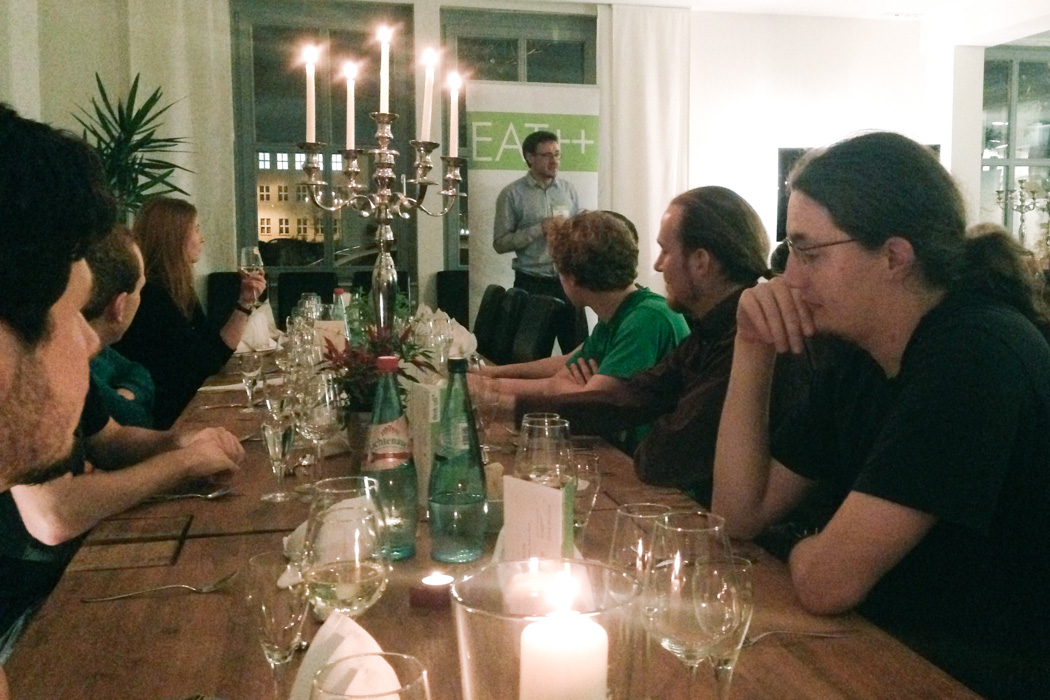 Everyone looked positively dashing by candlelight.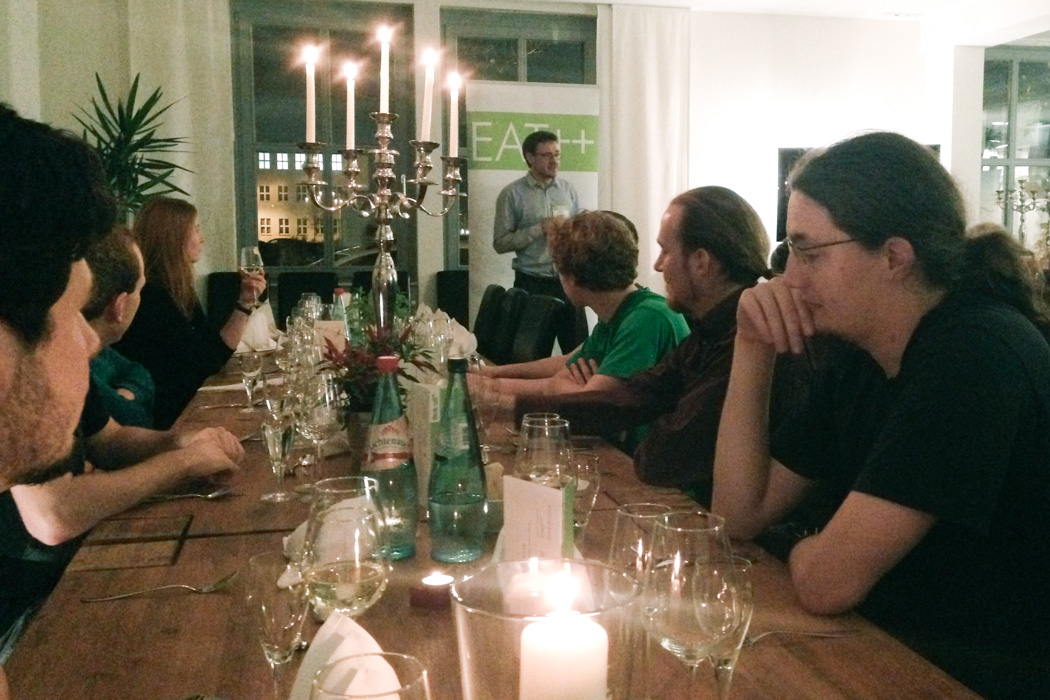 The winner of our Nexus 7 giveaway clearly was the man of the hour.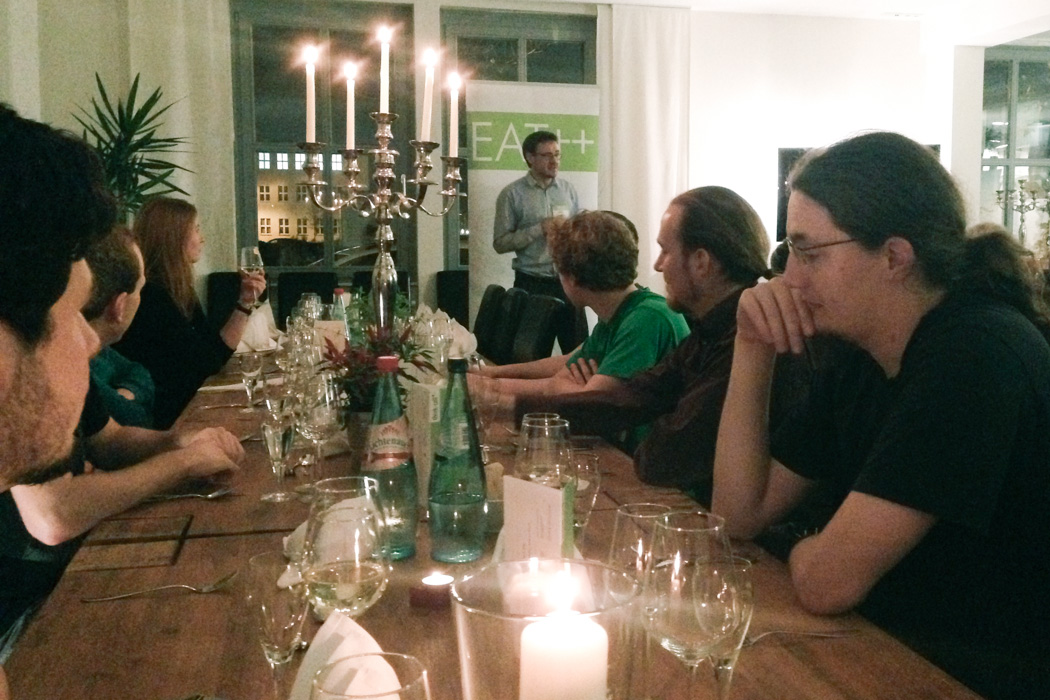 There was a lot to learn about cooking in the open kitchen.
Three of our guests even helped prepare our delicious dessert. Thank you!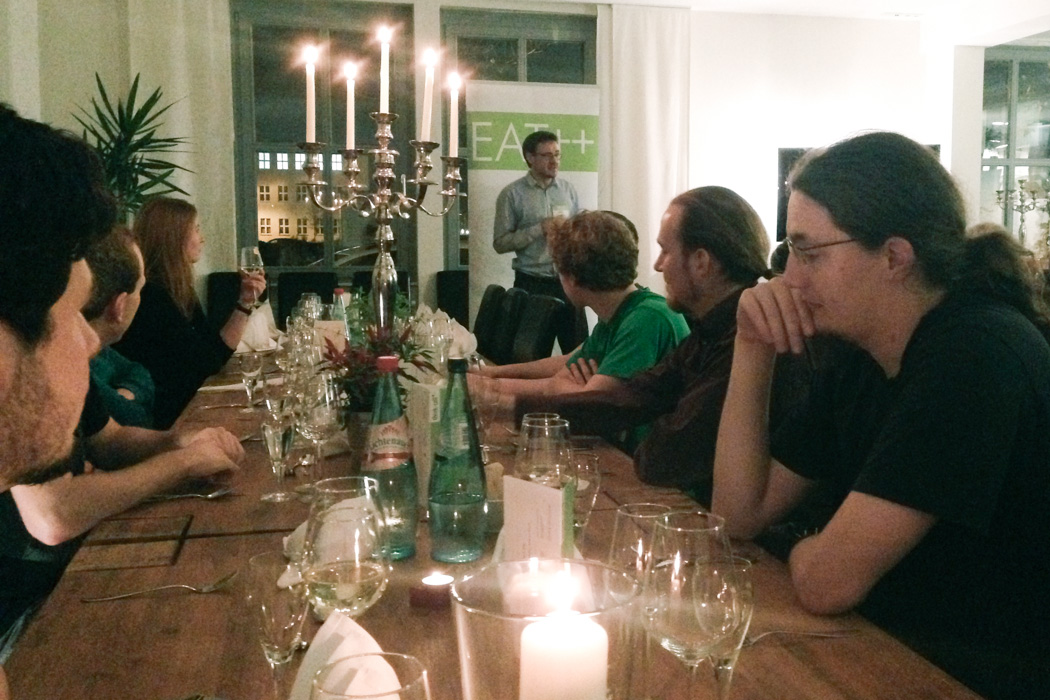 We hope our guests had a wonderful night. We sure did!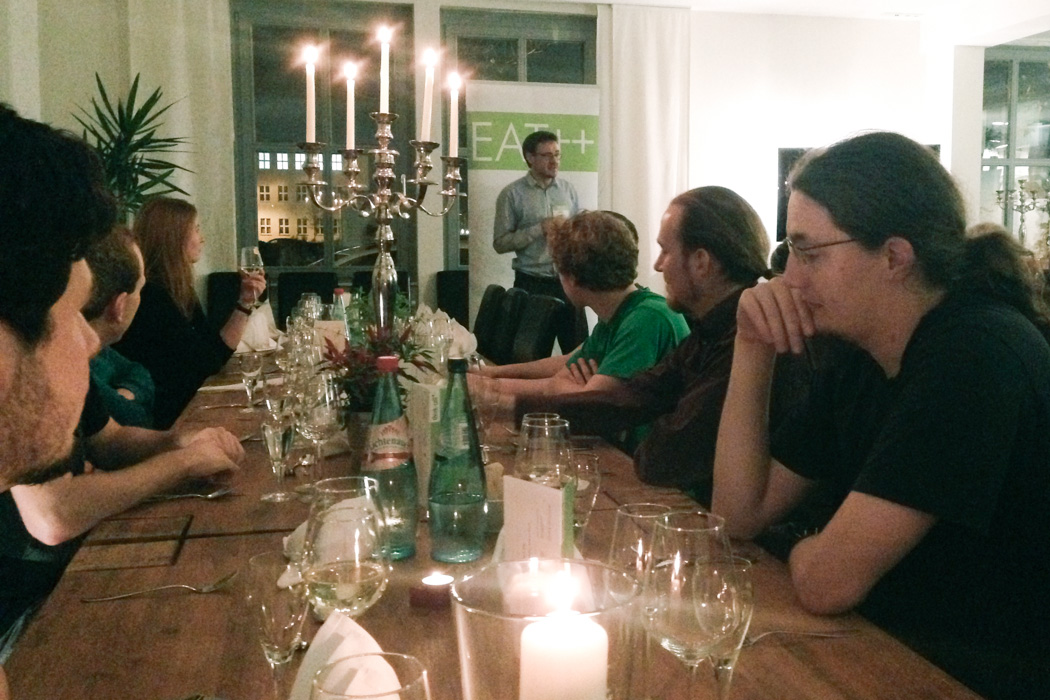 Who is think-cell?
think-cell was founded in 2002 by two computer scientists who continue to run the company. We produce graphics software that performs most of the painstaking work of creating presentation slides for our demanding users.
Find out more about our company and our working environment on the career overview page. If you are looking for more information on what development problems we are facing every day go to our C++ developer job posting.
Want to know more?
If you have any questions regarding working at think-cell, our job openings or events, please feel free to contact our colleague Marisa Freese.
hr@think-cell.com
+49 30 666473-10