What happened at this event?
When the temperature drops below zero, we start heating up career fairs with coffee and cookies. On December 7th, we visited the IT + MB/Automotive Career Forum at Technical University of Munich with our coffee bar. Interested students from all over Bavaria had signed up for the event and arrived in shuttle busses to get inspiration for their career plans. Next to our coffee and Berlin cookies, we offered complementary job opportunities and application tips to sweeten their day.
Our senior software engineer Sebastian Theophil presented think-cell and his work in the panel discussion. He was happy to answer questions about what to expect after graduation. Together with senior software engineer Volker Schöch, he later discussed news in software development with our guests at the stand. They explained the requirements of becoming a good software engineer over delicious cups of local coffee with our guests. We thank all visitors for dropping by our stand to share a coffee with us and are grateful to have met so many enthusiastic students and graduates. We hope to see you all again in 2017!
Outside the hall, Munich looked beautiful and frozen, ...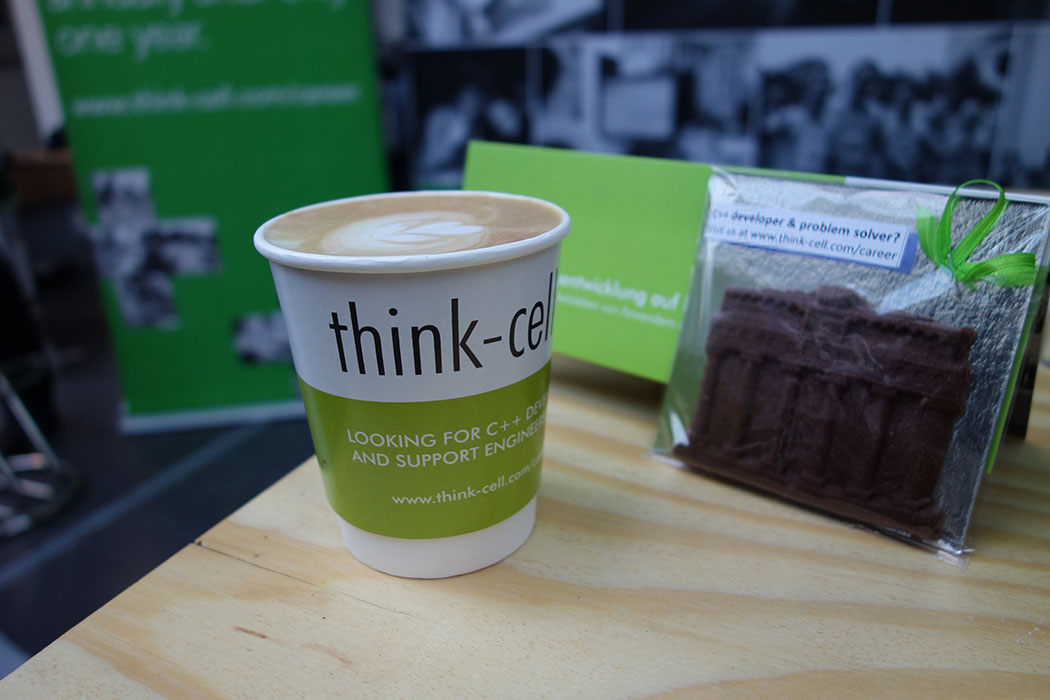 ... while we warmed up the crowds with hot coffee at our stand.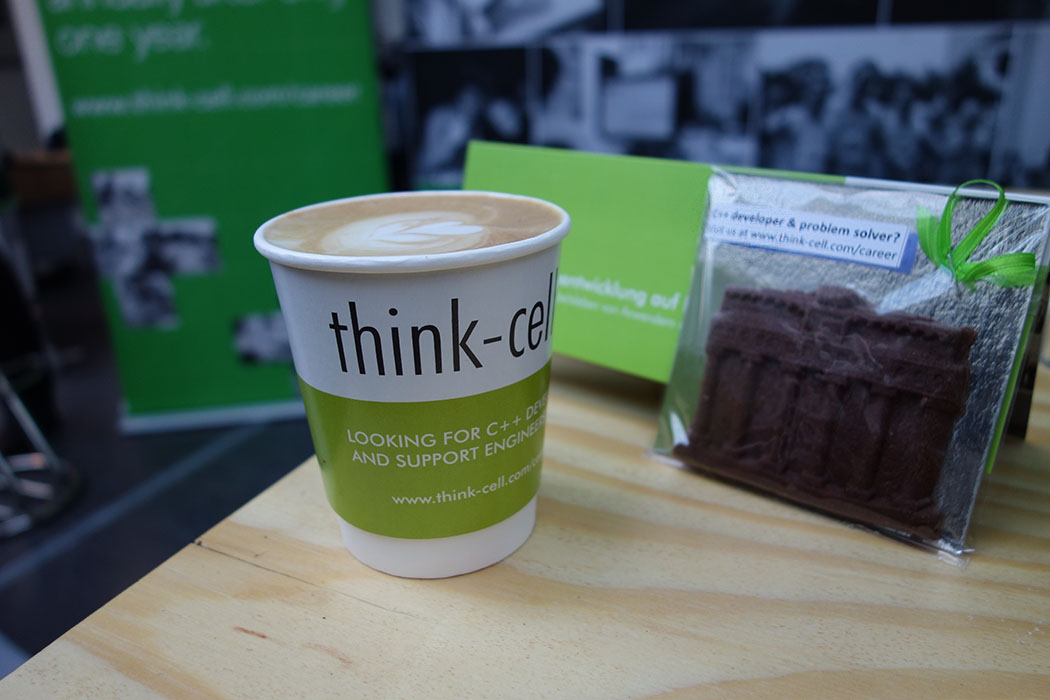 At the panel discussion...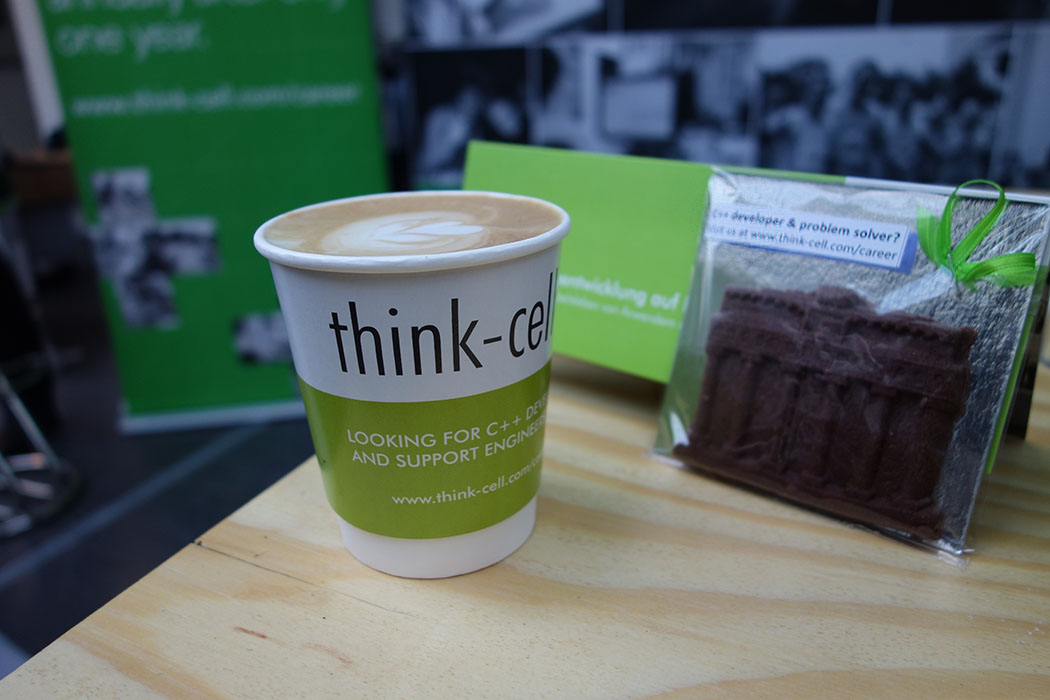 ... Sebastian talked about starting out at think-cell.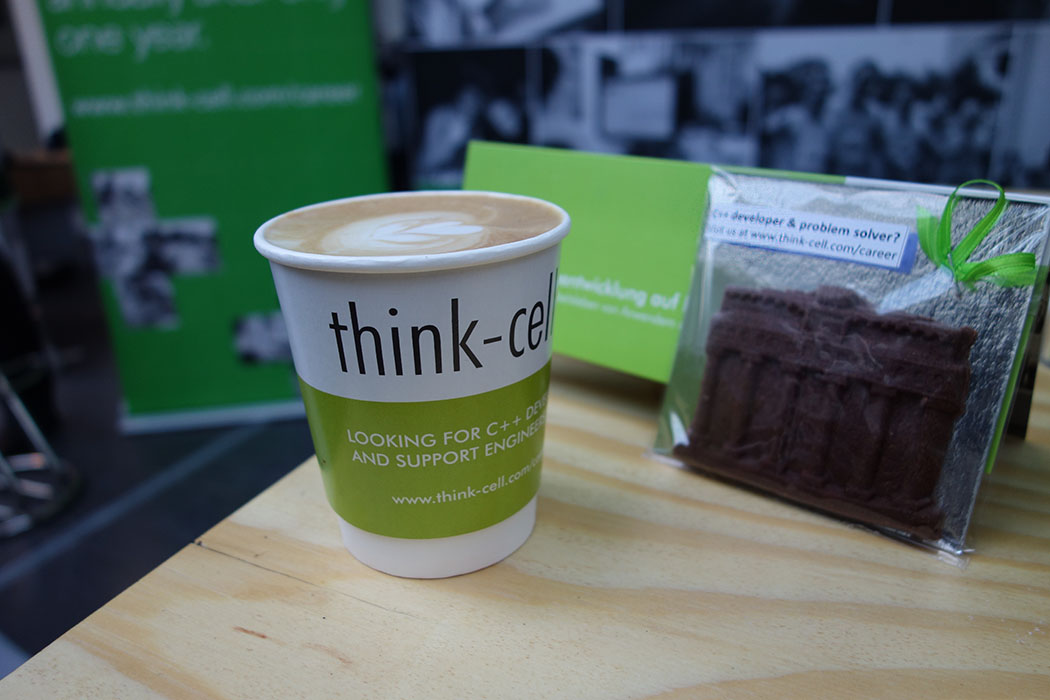 In the meantime, Volker demonstrated our software.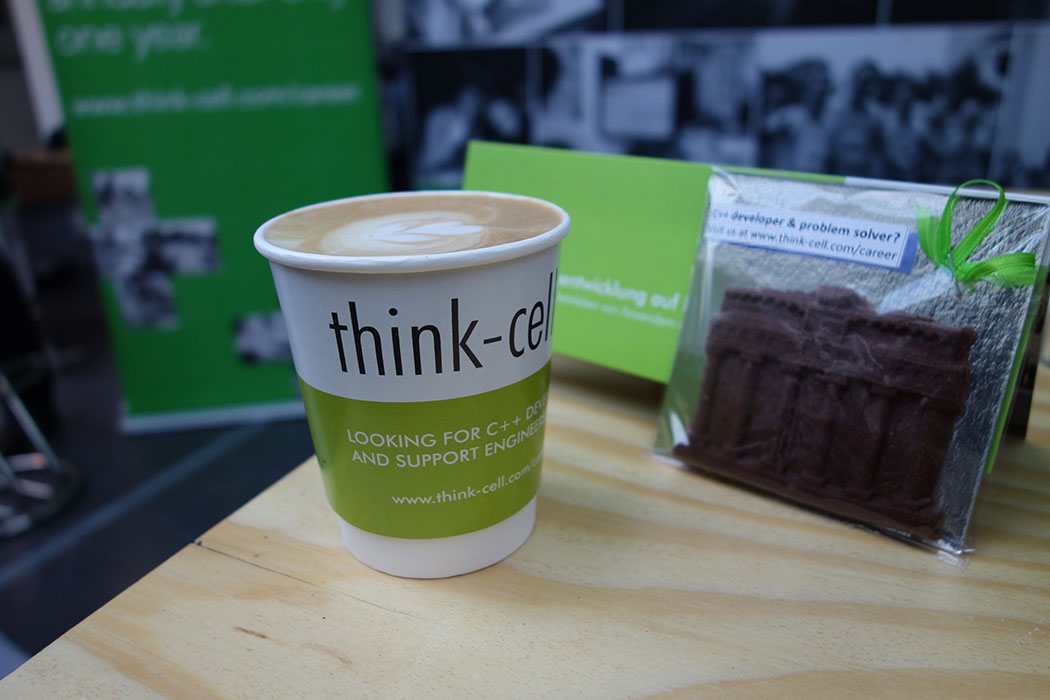 We were happy to talk about our job opportunities, and...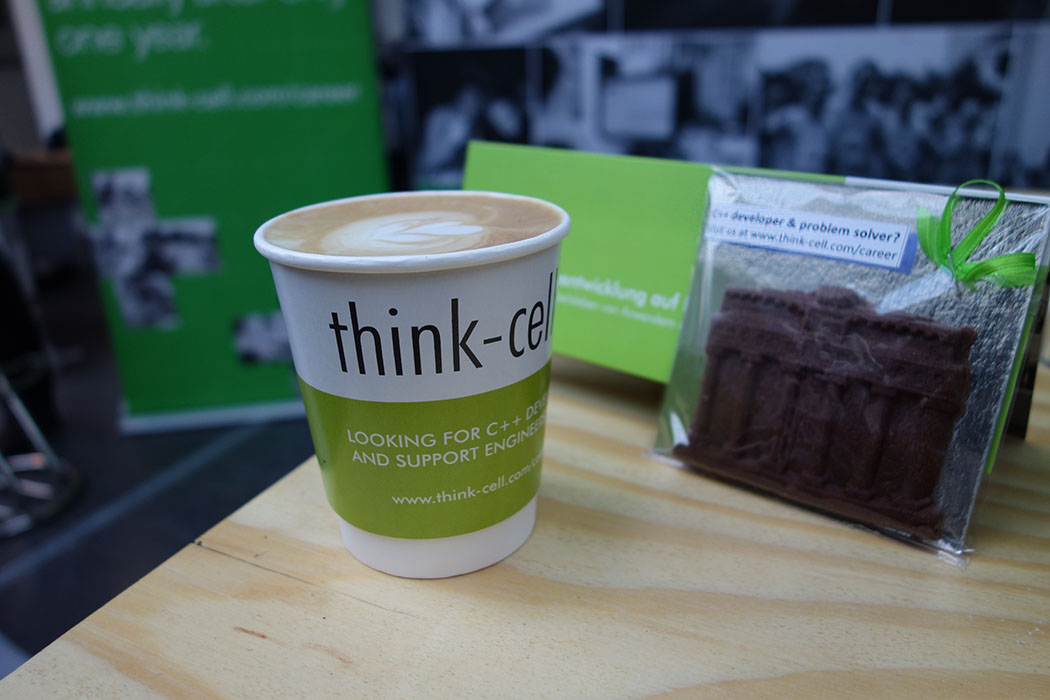 ... gladly answered questions about our work.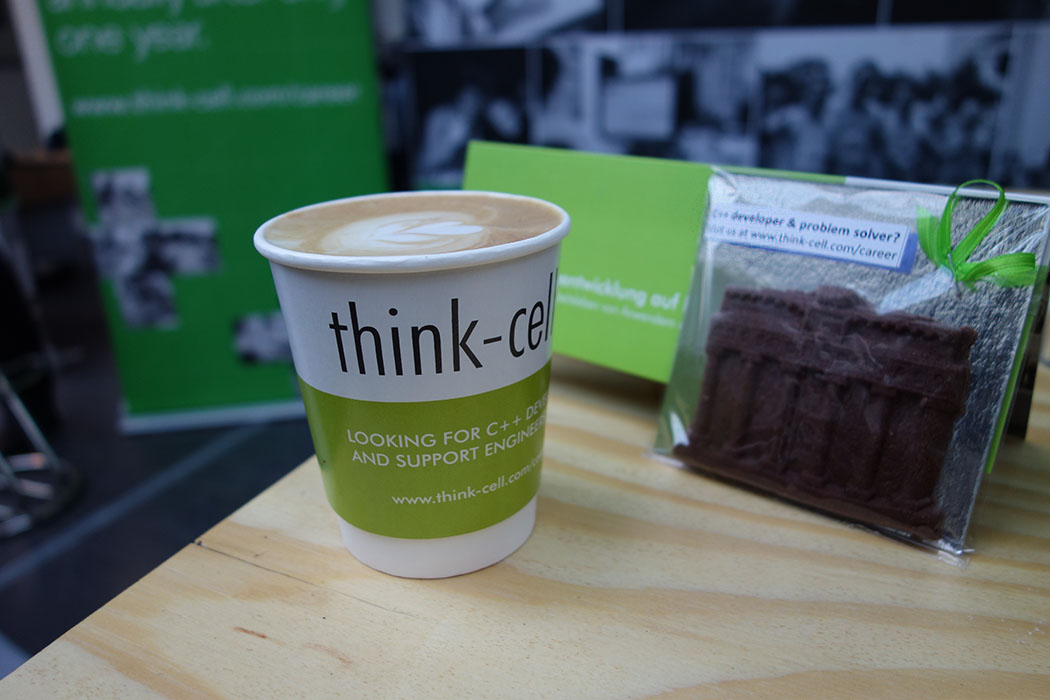 Happy holidays to you all - see you next year, Munich!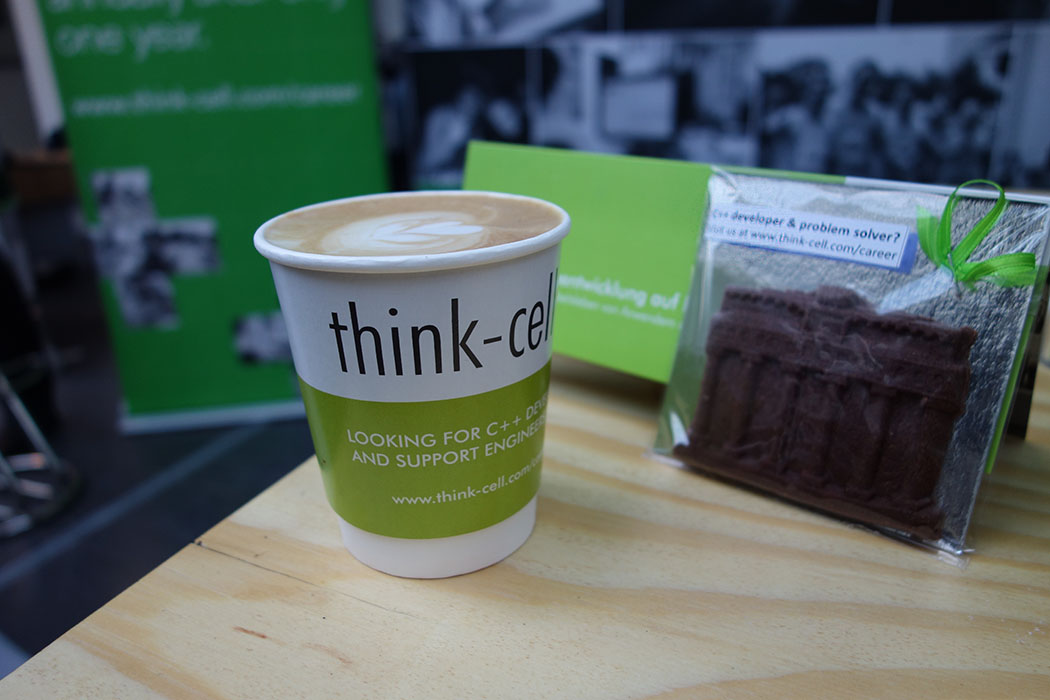 Who is think-cell?
think-cell was founded in 2002 by two computer scientists who continue to run the company. We produce graphics software that performs most of the painstaking work of creating presentation slides for our demanding users.
Find out more about our company and our working environment on the career overview page. If you are looking for more information on what development problems we are facing every day go to our C++ developer job posting.
Want to know more?
If you have any questions regarding working at think-cell, our job openings or events, please feel free to contact our colleague Marisa Freese.
hr@think-cell.com
+49 30 666473-10