What happened at this event?
The Meeting C++ Conference, always one of our favorite events of the year, was held on the 18th and 19th of November in Berlin. Bjarne Stroustrup, the creator of C++, opened the conference with his keynote "What C++ is and what it will become". Following this highly anticipated talk, the conference still had a lot to offer: 33 talks in 5 parallel tracks, covering various areas of C++ development. Directly after Bjarne's keynote, our CTO Arno expressed his enthusiasm for ranges in his talk Why Iterators Got It All Wrong (and what we should use instead).
In case you missed Arno's talk or want to see it again. The video will be online soon.
Throughout the whole conference, our cozy think-cell lounge offered a comfortable space to come together in-between talks. Here, our software developers took the opportunity to discuss news and recent trends in C++ development with fellow C++ enthusiasts, among them various international speakers. The first conference day ended with a dinner among new friends and a C++ quiz. We are proud to report that our colleague Rostislav and his teammate won the quiz with an excellent score of 100%! Thank you to everyone at Meeting C++ for a great conference and a wonderful evening.
The Meeting C++ conference...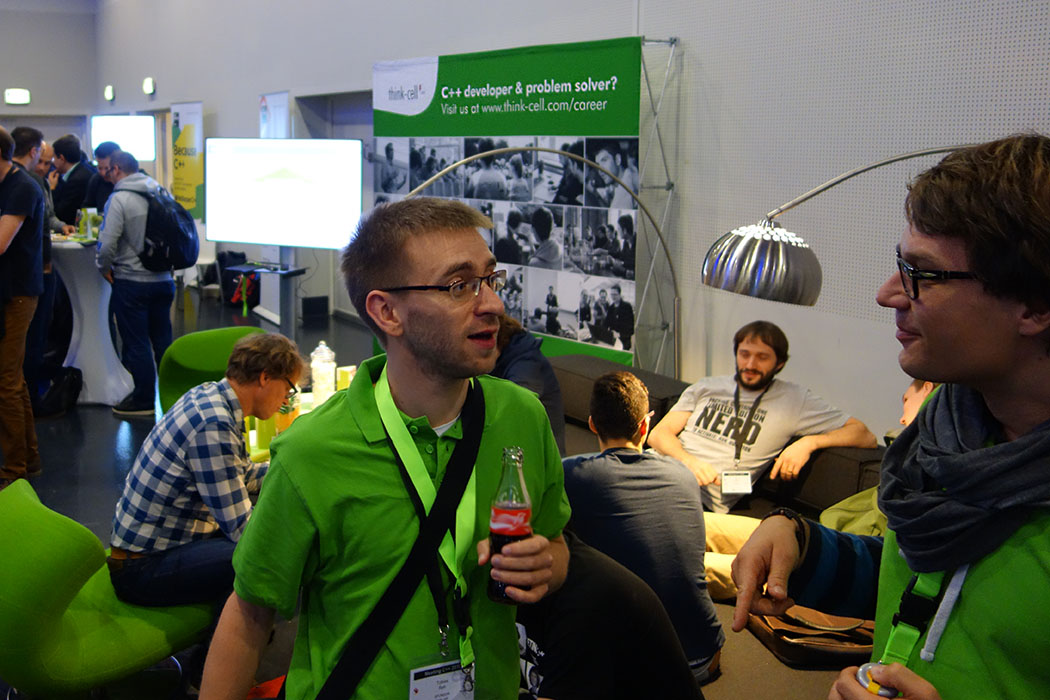 ... was eagerly anticipated by our colleagues.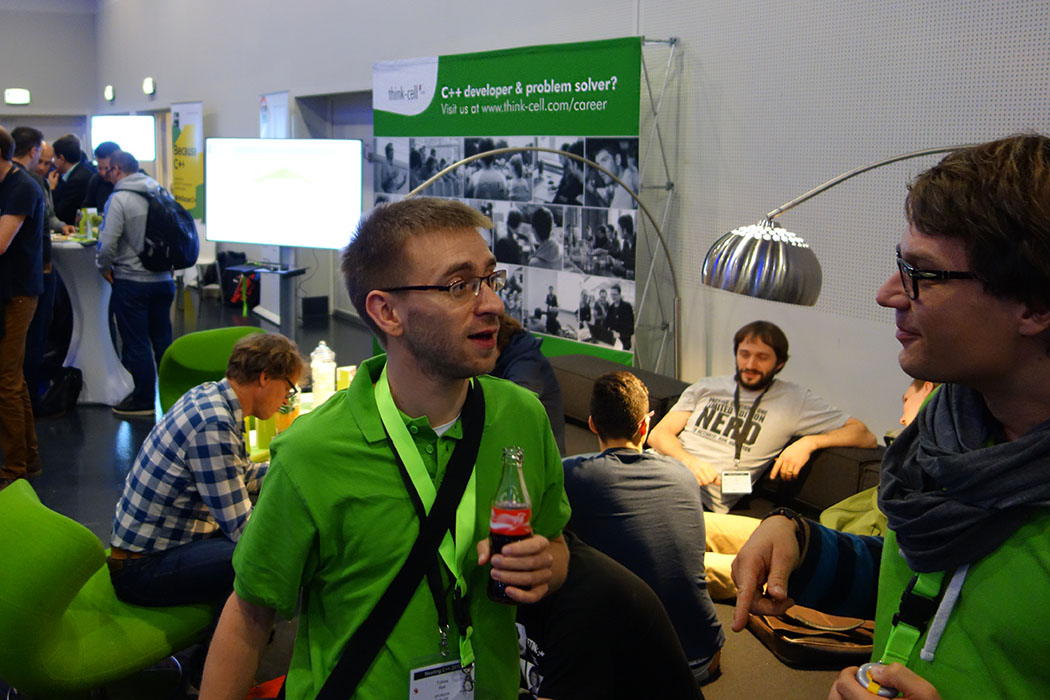 After Bjarne Stroustrup's keynote caught everyone's attention, ...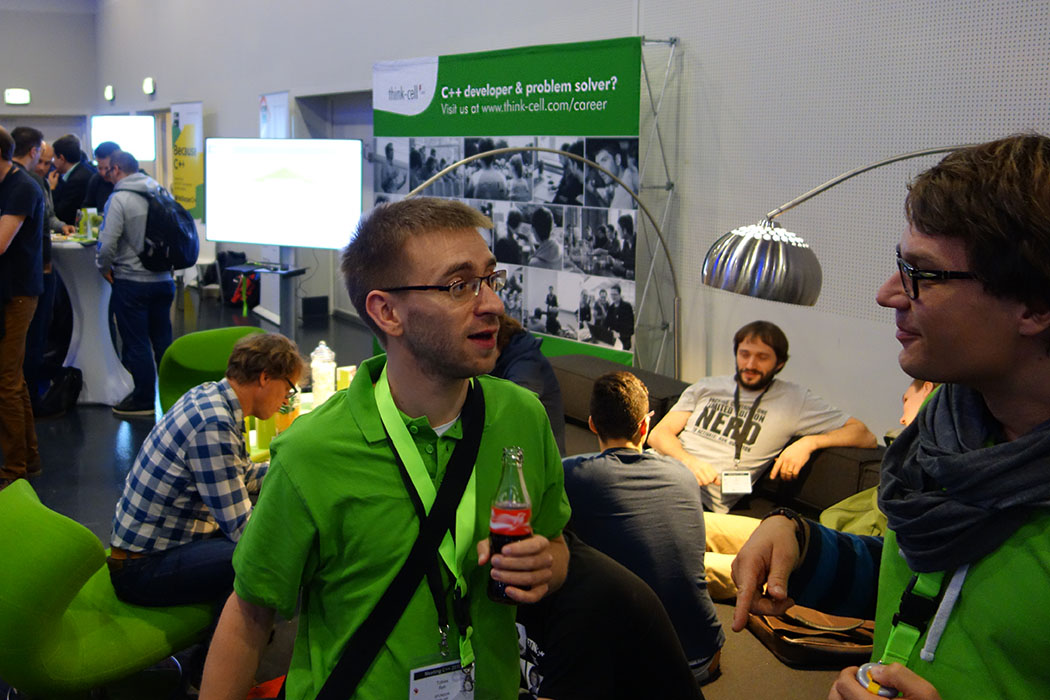 ... Arno's talk about ranges drew in the crowds.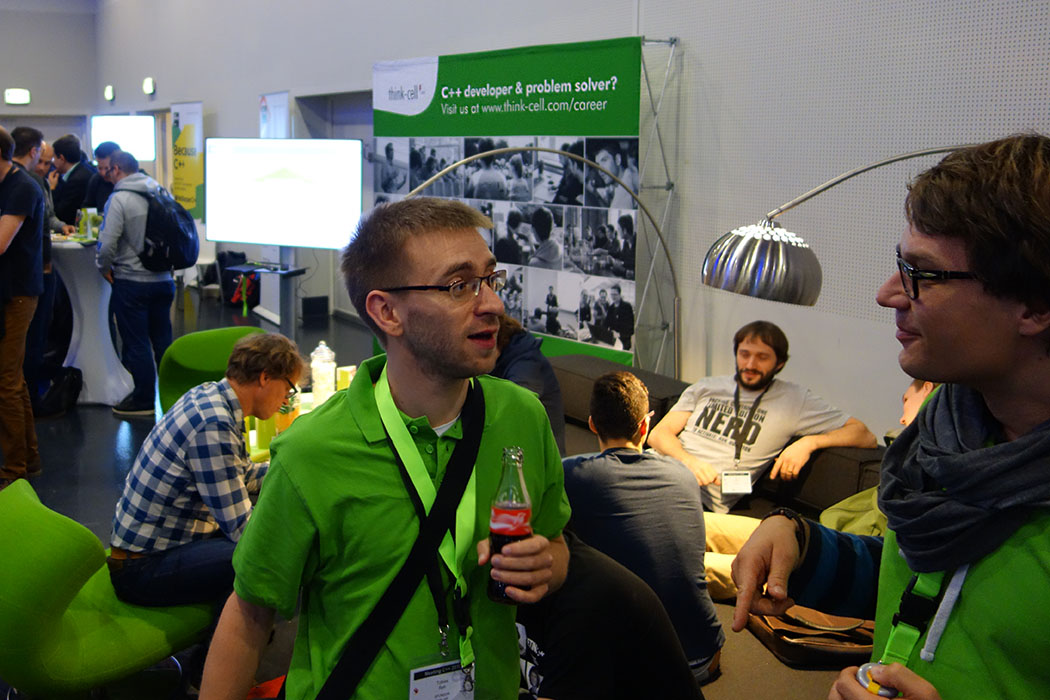 He spoke about the flawed concept of iterators...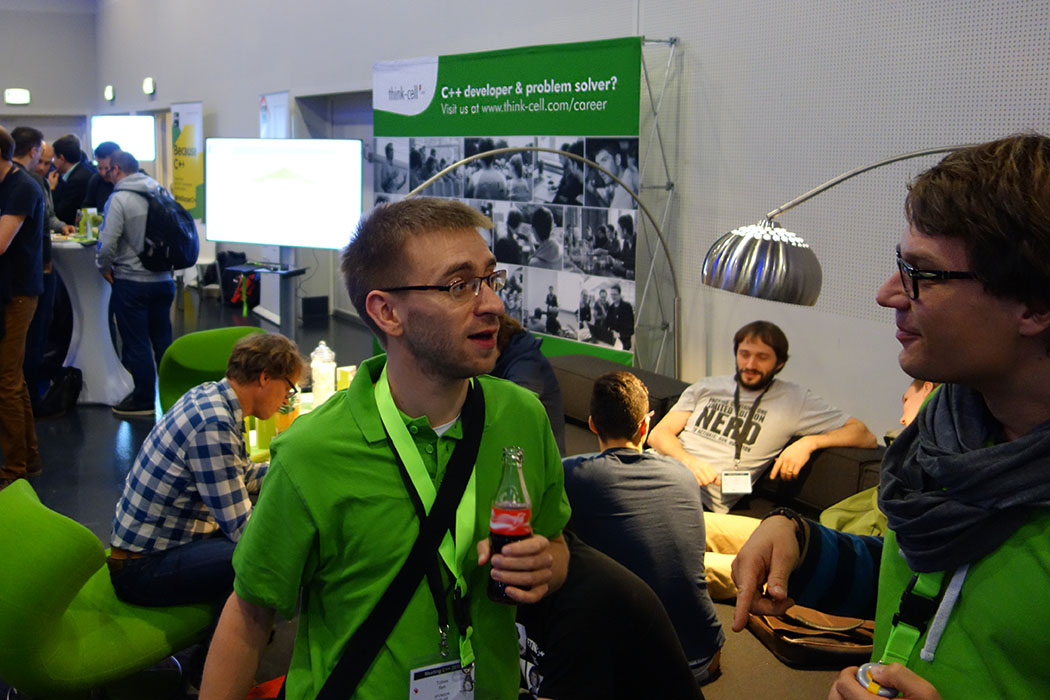 ... and presented a solution to fix the problem.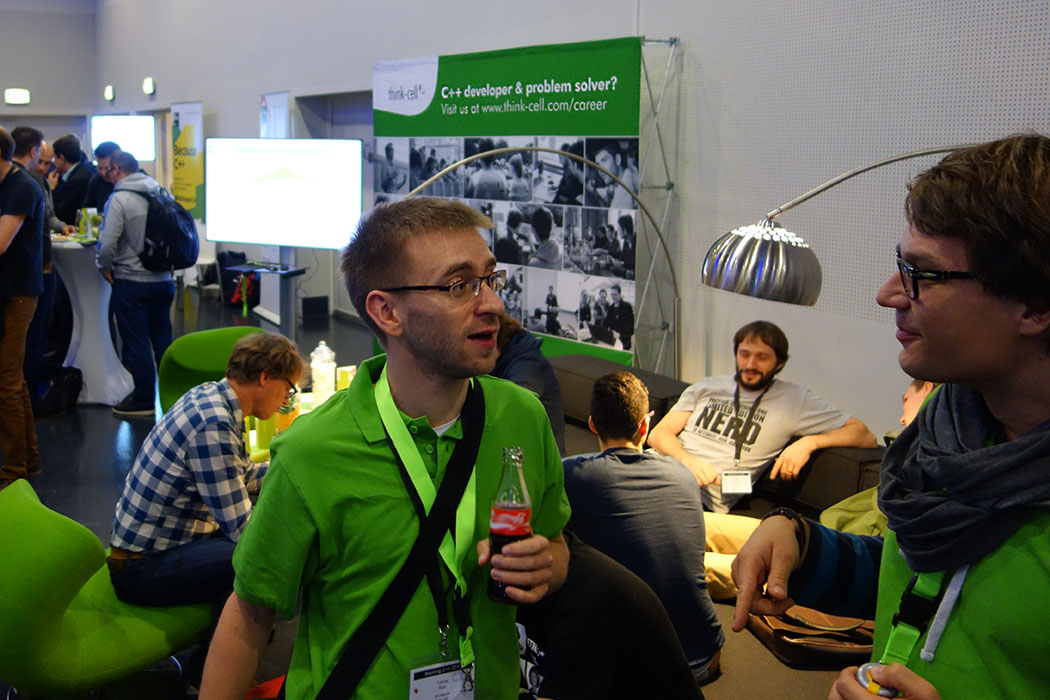 Thanks for the food for thought, Meeting C++ 2016!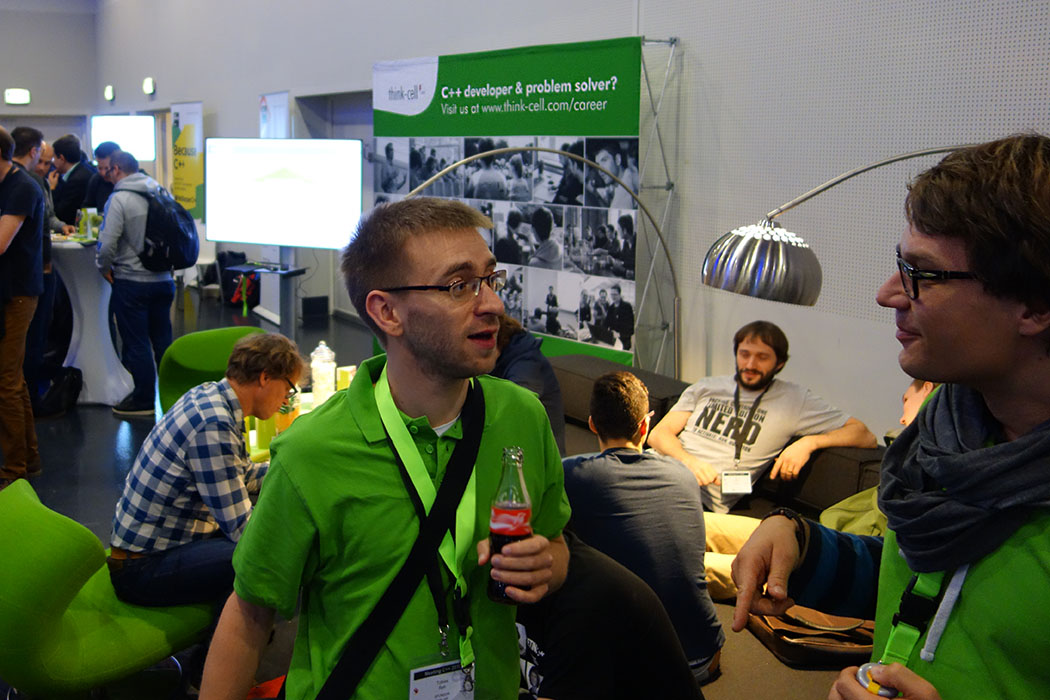 Who is think-cell?
think-cell was founded in 2002 by two computer scientists who continue to run the company. We produce graphics software that performs most of the painstaking work of creating presentation slides for our demanding users.
Find out more about our company and our working environment on the career overview page. If you are looking for more information on what development problems we are facing every day go to our C++ developer job posting.
Want to know more?
If you have any questions regarding working at think-cell, our job openings or events, please feel free to contact our colleague Marisa Freese.
hr@think-cell.com
+49 30 666473-10