What happened at this event?
On November 9th, we packed up our green candy bar to attend the annual Computer Science Job Fair at University of Stuttgart for the second time. As the company having made the longest journey, we were, again, given a very warm welcome. We hope to have made a good impression with our sweet treats and some insight into our daily work given by one of our senior developers.
Not at all discouraged by our high expectations of their coding skills, many students wanted more details and showed a keen interest in joining our team at the end of their studies.
Stuttgart was treated to a wide selection of green candy ...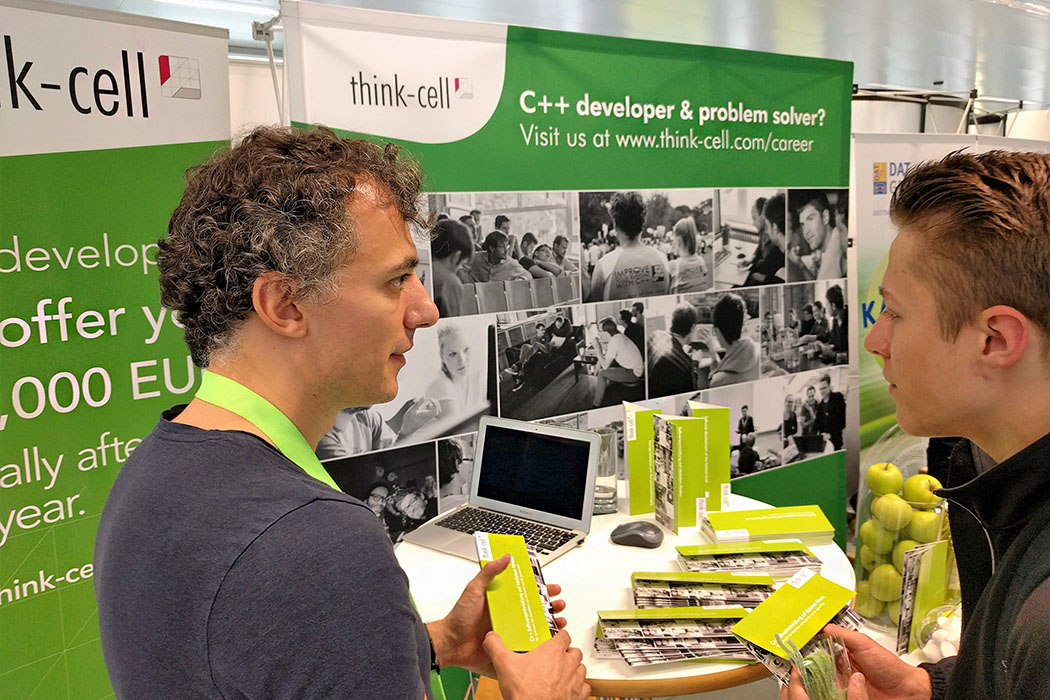 ... and the chance to talk to one of our software developers in detail about think-cell.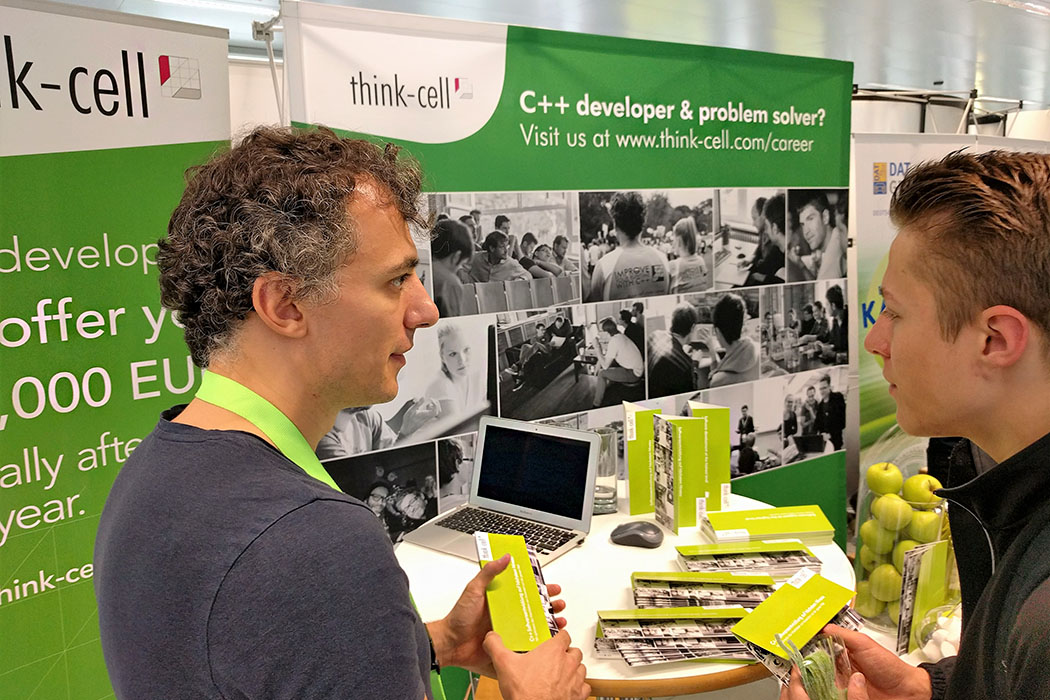 Happily trying the different candy flavors ...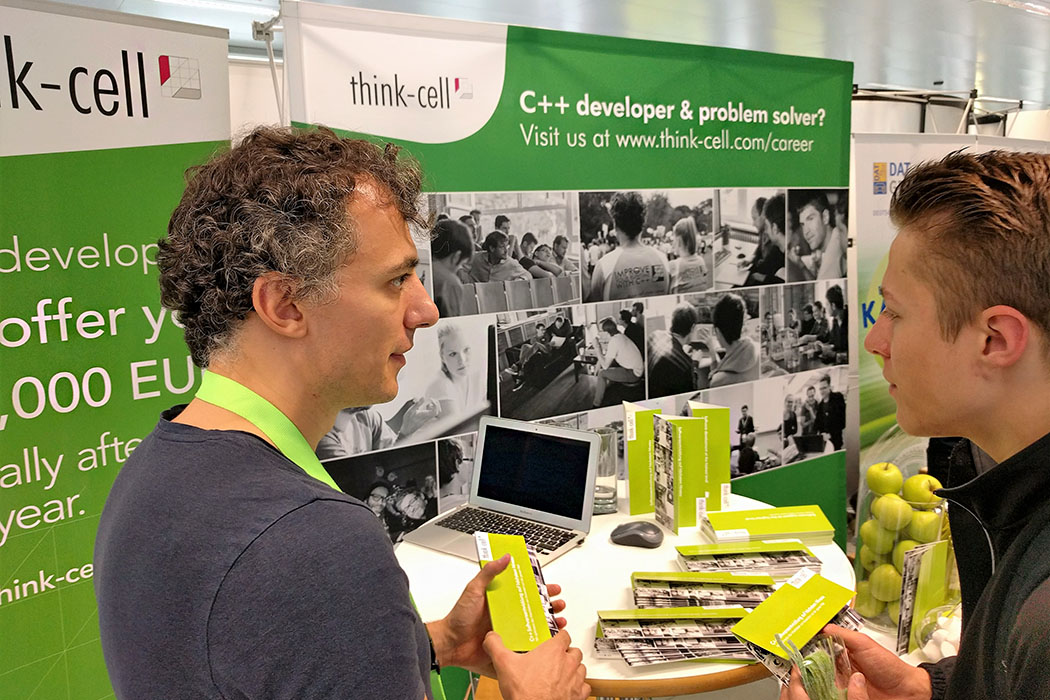 ...and seemingly overwhelmed by the choices ...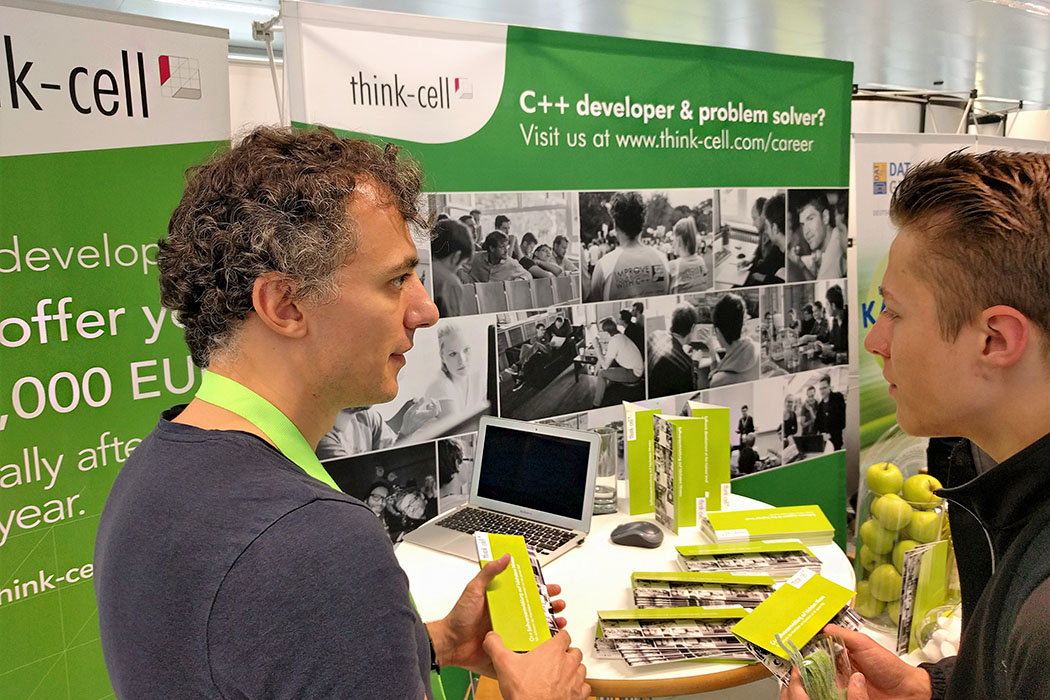 ... the students were intrigued even further by the specifics of the job opportunities we offer.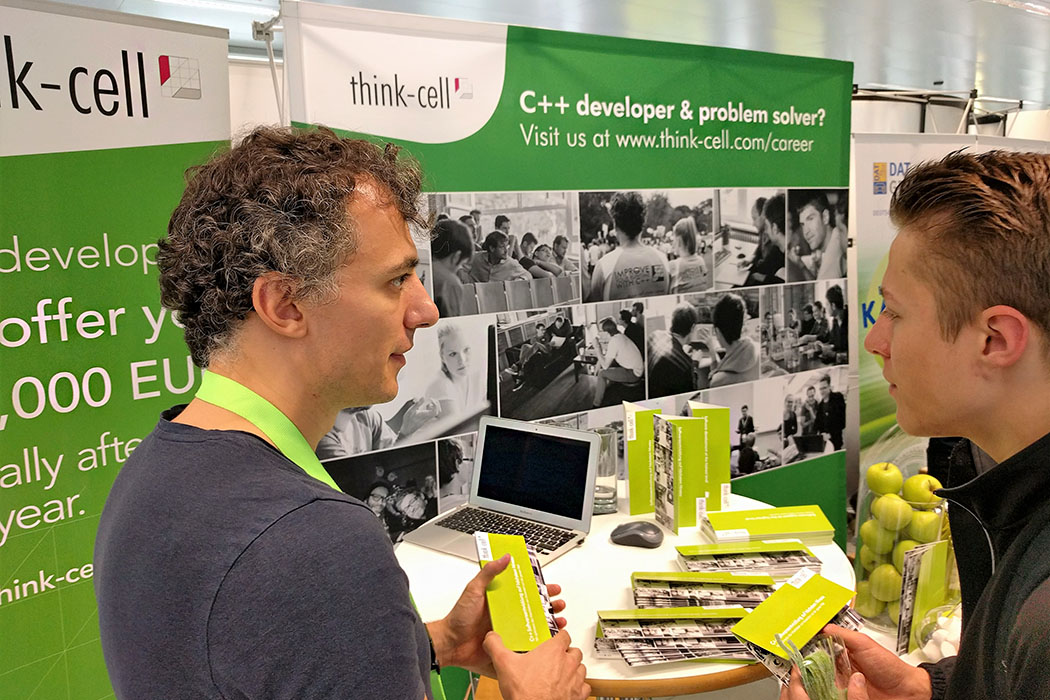 Full to the brim with information about our company and some sweets "to go" ...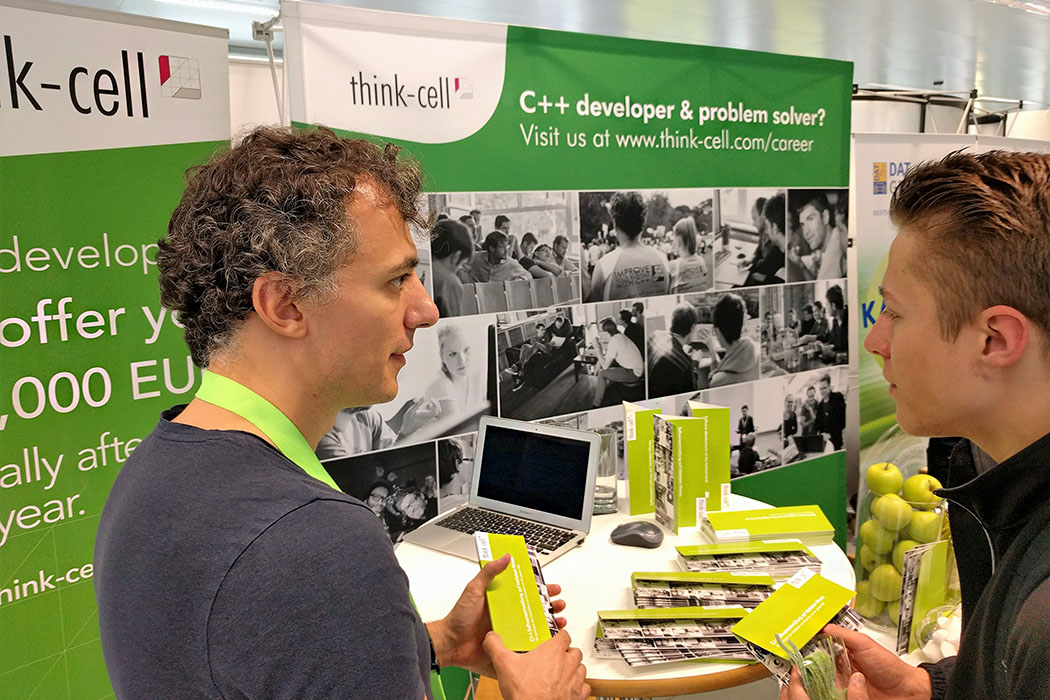 ... the students gave us the thumbs up to return next year.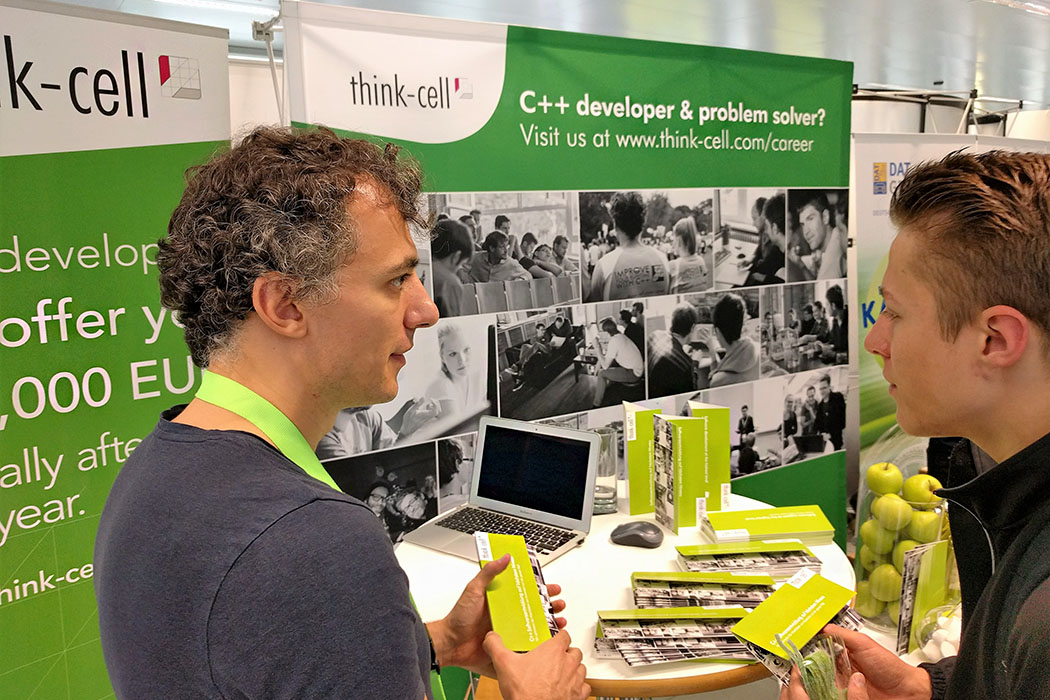 Who is think-cell?
think-cell was founded in 2002 by two computer scientists who continue to run the company. We produce graphics software that performs most of the painstaking work of creating presentation slides for our demanding users.
Find out more about our company and our working environment on the career overview page. If you are looking for more information on what development problems we are facing every day go to our C++ developer job posting.
Want to know more?
If you have any questions regarding working at think-cell, our job openings or events, please feel free to contact our colleague Marisa Freese.
hr@think-cell.com
+49 30 666473-10