What happened at this event?
It was a bright autumn day when we visited the Technische Hochschule Wildau for their annual job fair TH Connect on November 3rd. While treating the students to some brain teasers and candy, we spent the day looking for smart "problem solvers" for our technical support team. Our working student Robert happily answered questions about his work and the tasks that our testing and support departments have to offer.
We were so astounded to see how well-prepared the graduates were that we hope to have met some of our future colleagues in Wildau. You made a great first impression, TH Wildau! We will definitely come back next year.
We were anxious to meet...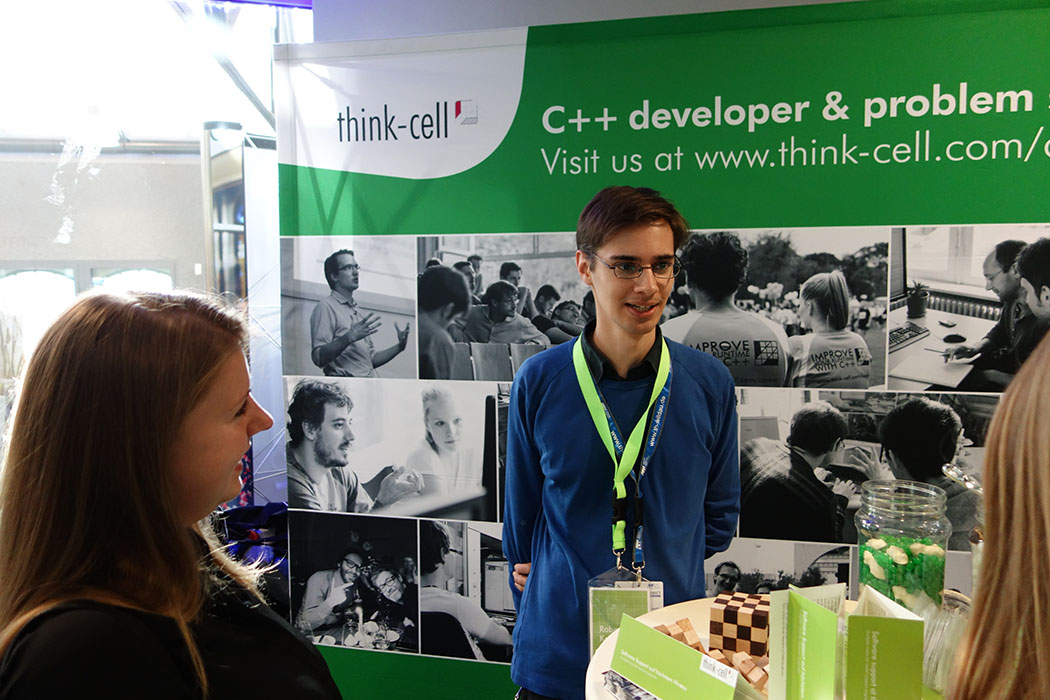 ... and win over the students of TH Wildau.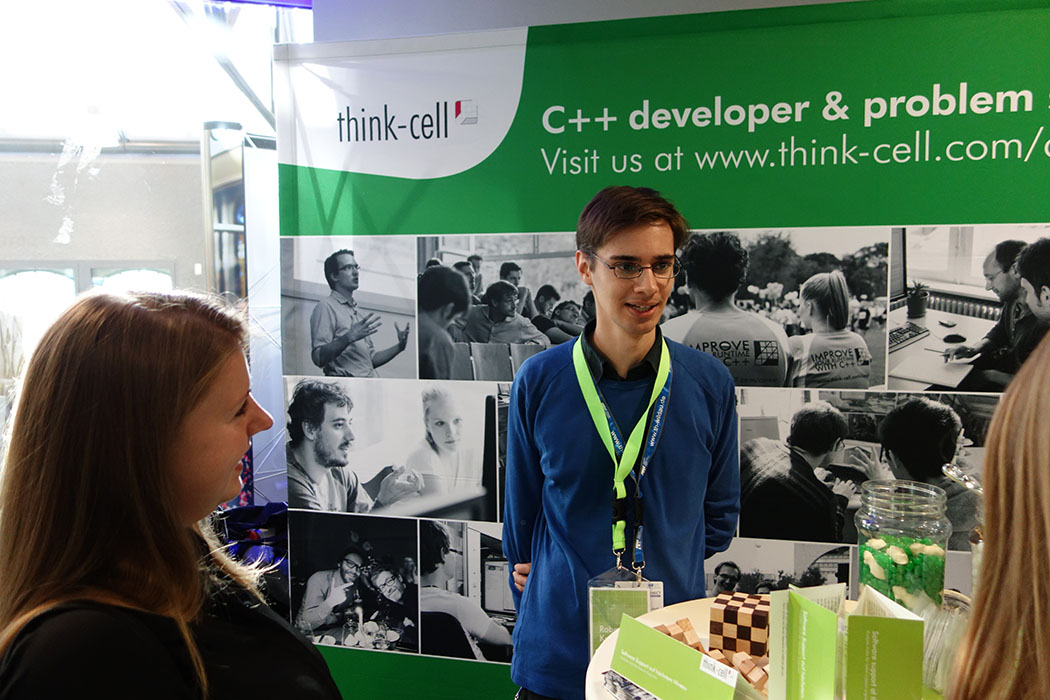 Some were silently curious about our company...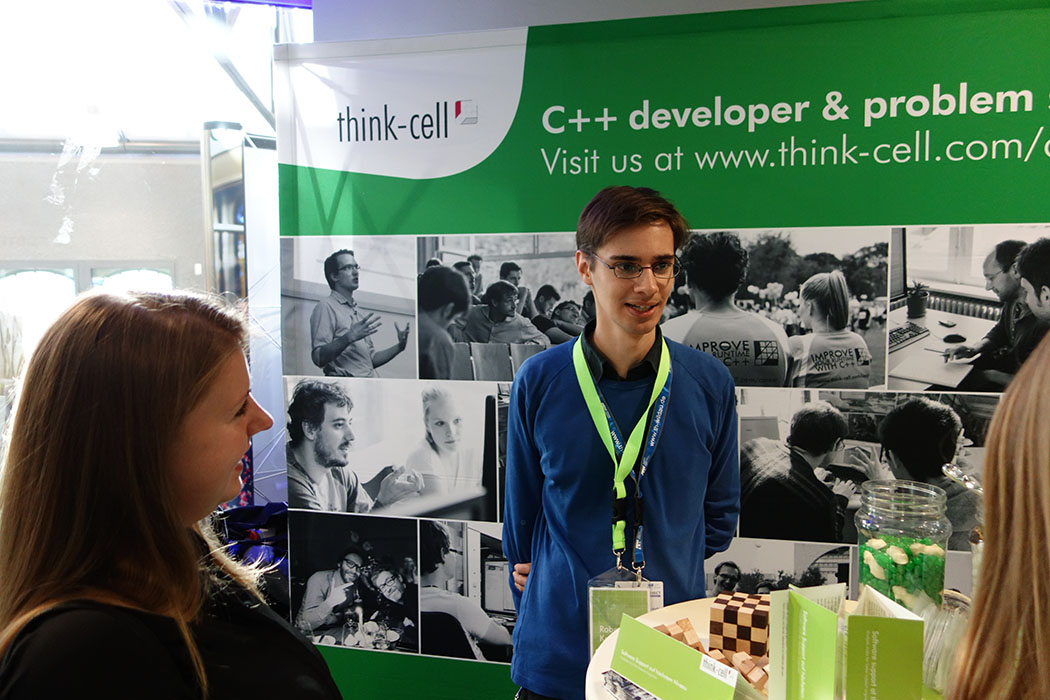 ... while others came to ask questions about daily life at think-cell.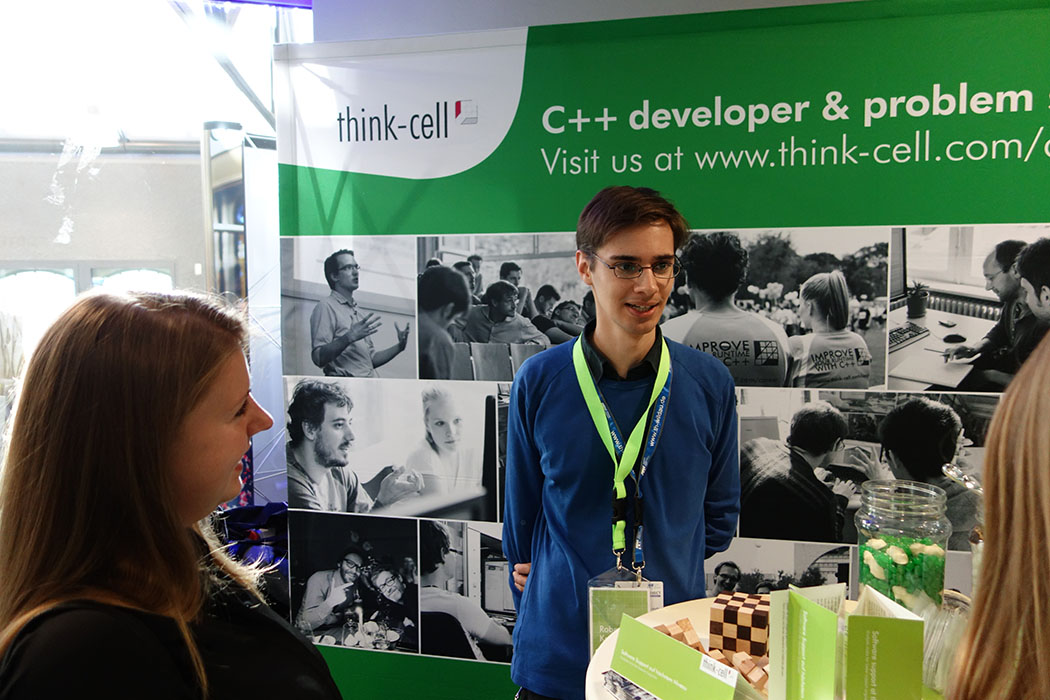 We enjoyed meeting you all. Thanks for having us, Wildau!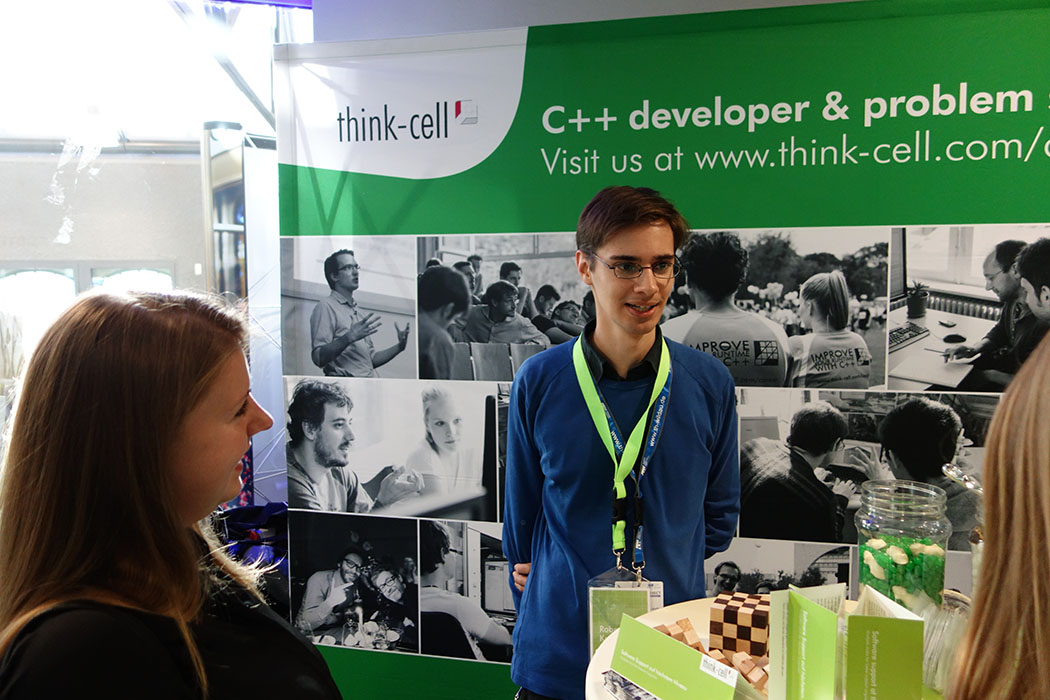 Who is think-cell?
think-cell was founded in 2002 by two computer scientists who continue to run the company. We produce graphics software that performs most of the painstaking work of creating presentation slides for our demanding users.
Find out more about our company and our working environment on the career overview page. If you are looking for more information on what development problems we are facing every day go to our C++ developer job posting.
Want to know more?
If you have any questions regarding working at think-cell, our job openings or events, please feel free to contact our colleague Marisa Freese.
hr@think-cell.com
+49 30 666473-10