What happened at this event?
The beautiful city of Budapest is always worth a visit. But sights and scenery aside, it was Budapest's vibrant community of C++ users that caught our attention. Therefore, we took particular pride in hosting the "Hungarian C++ Community" meetup in the heart of town..
Over 70 C++ enthusiasts did not want to miss the chance to hear our technical director Arno talk about ranges on September 22nd. The talk was well-received and turned into an open exchange about user experience, complemented by a delicious snack-buffet. We had a wonderful time in Budapest, with lively discussions about for-range-loop and the benefits of ranges lasting well into the night.
In case you missed the talk or want to see it again.
We went the extra mile...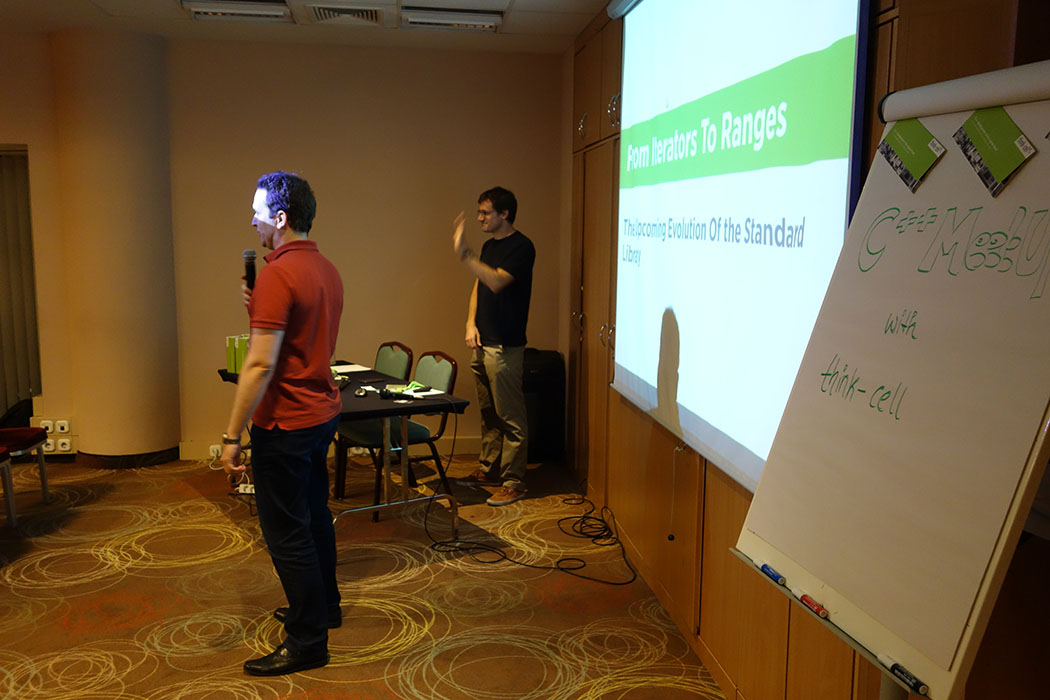 ... to meet Budapest's C++ enthusiasts.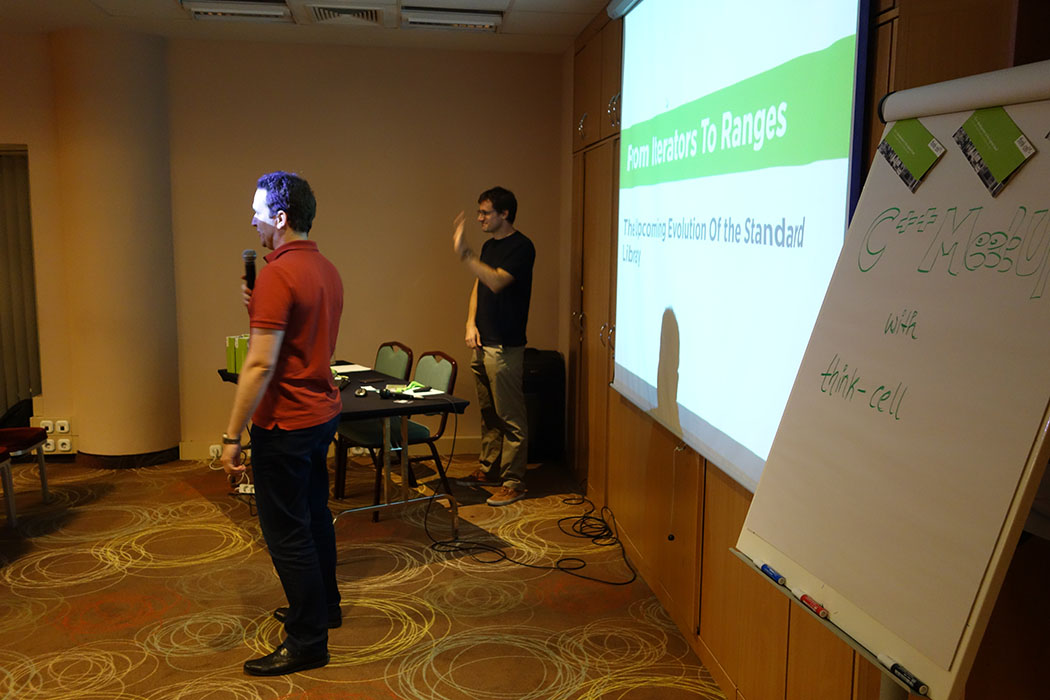 Over 70 C++ users listened intendly to the talk, ...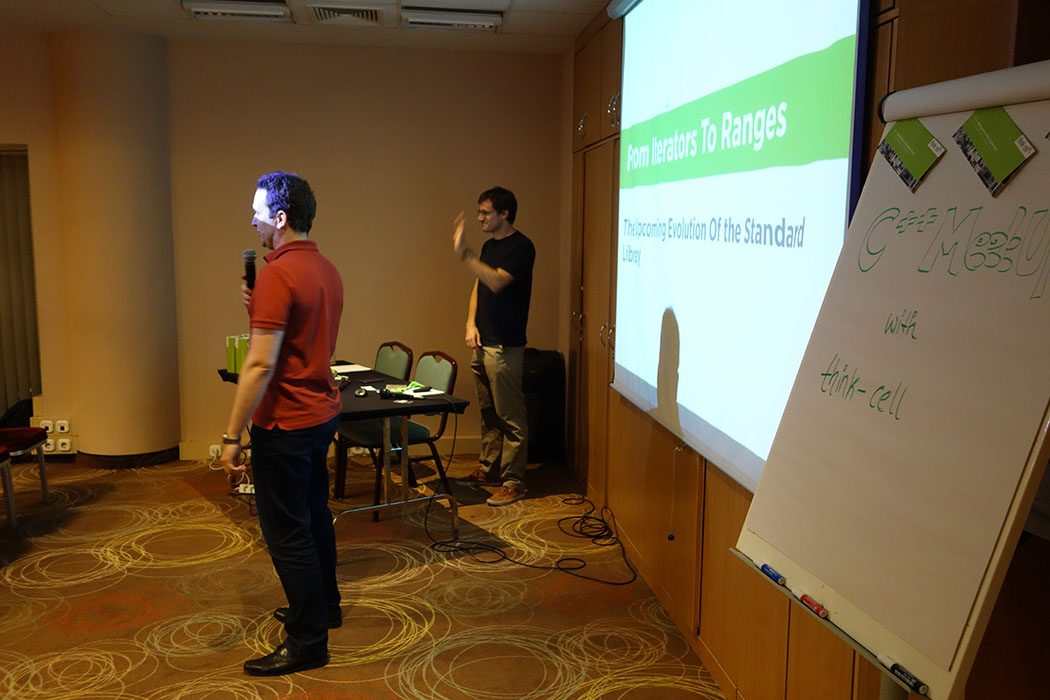 ... engaged by our technical director Arno and his passion for ranges.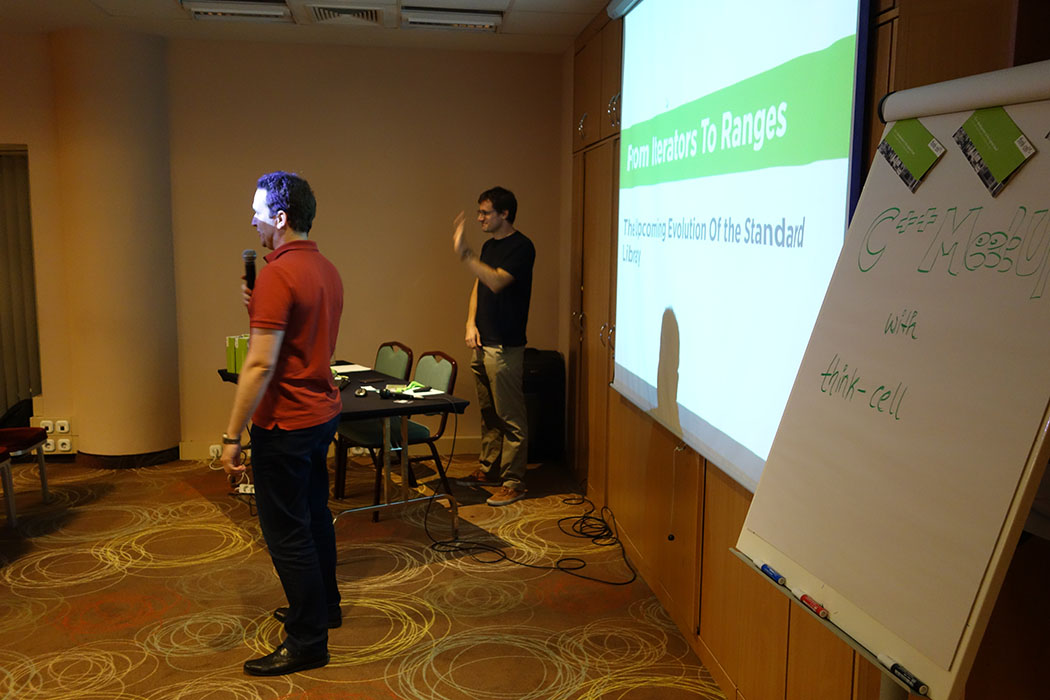 The numerous questions after the talk were...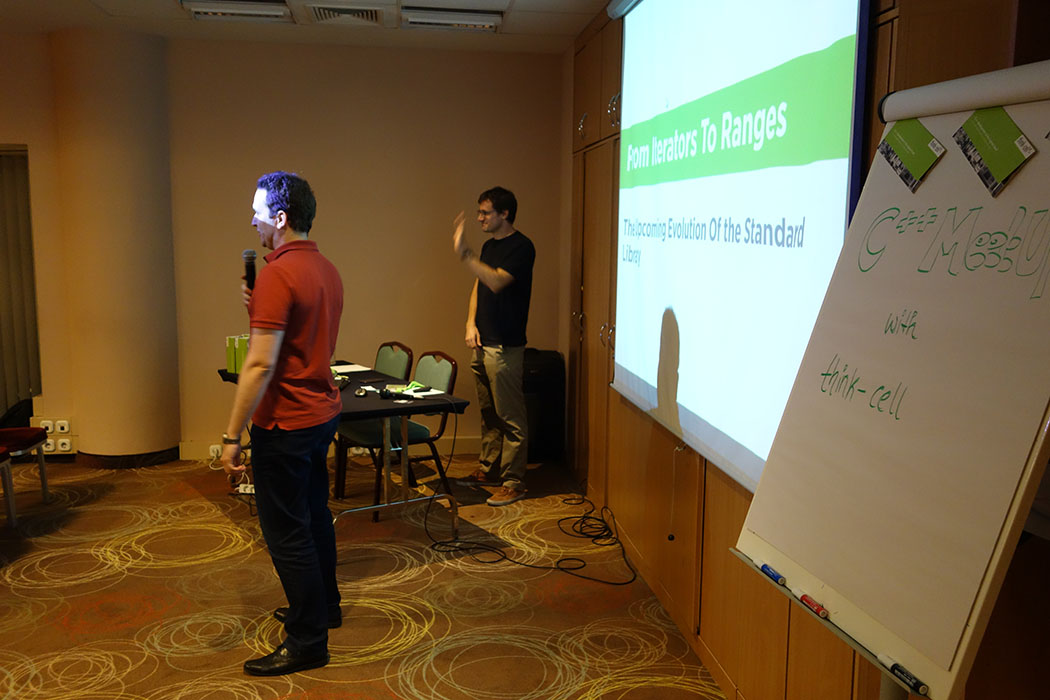 ... interrupted only by a delicious buffet, prepared to provide some energy.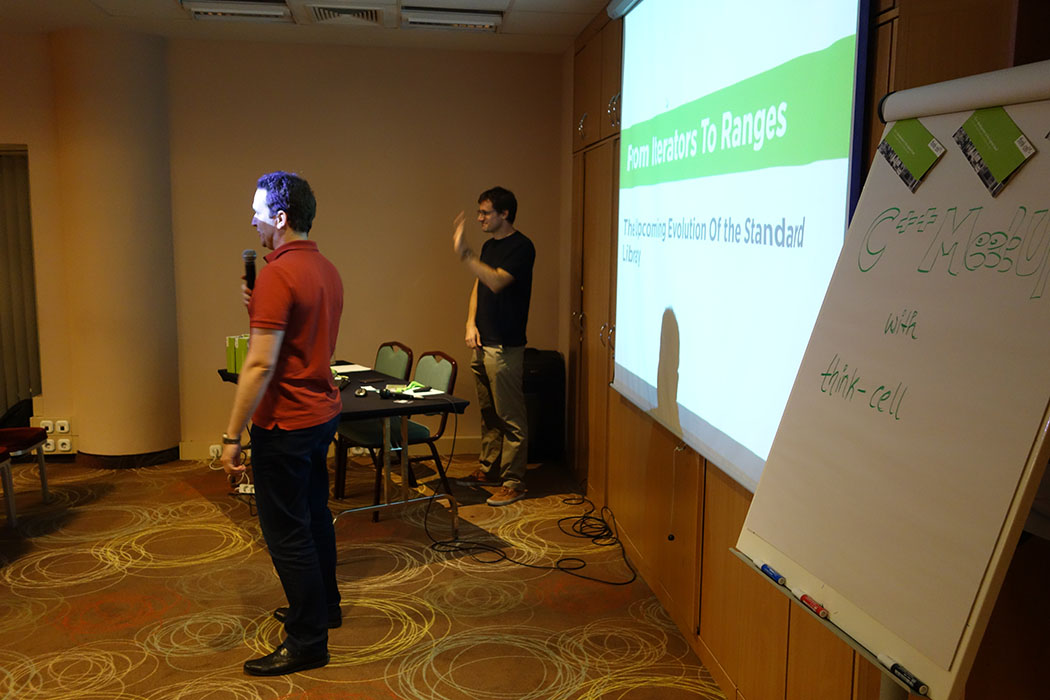 Everybody was addicted to the yummy Hungarian specialties, ...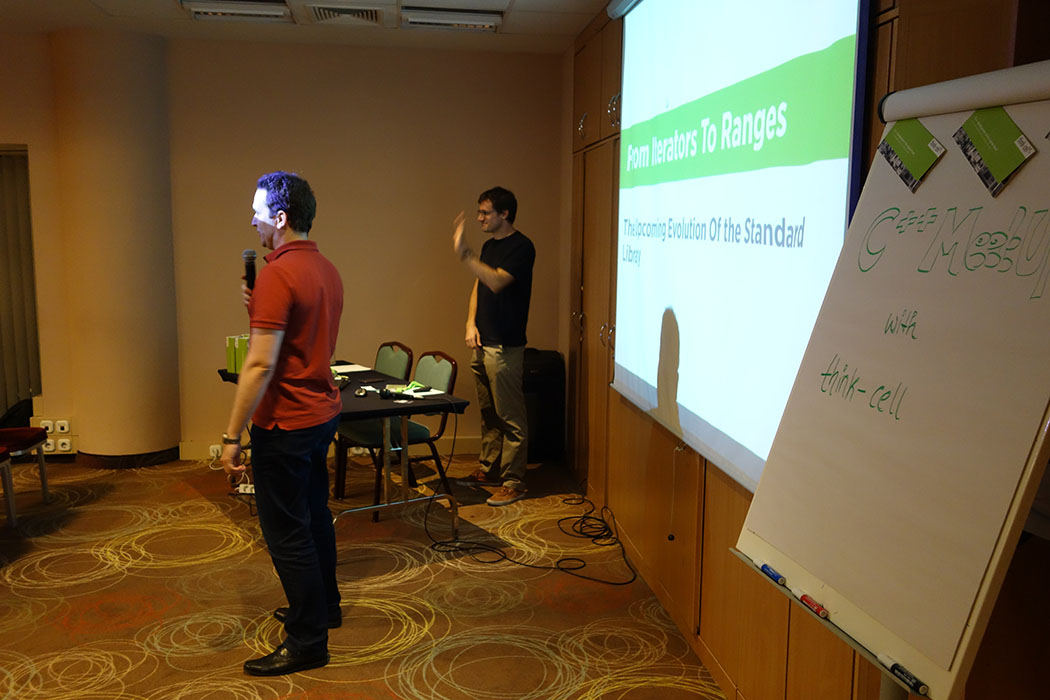 ... but for some the priorities clearly lay differently.
Our guests stayed on to chat well into the night.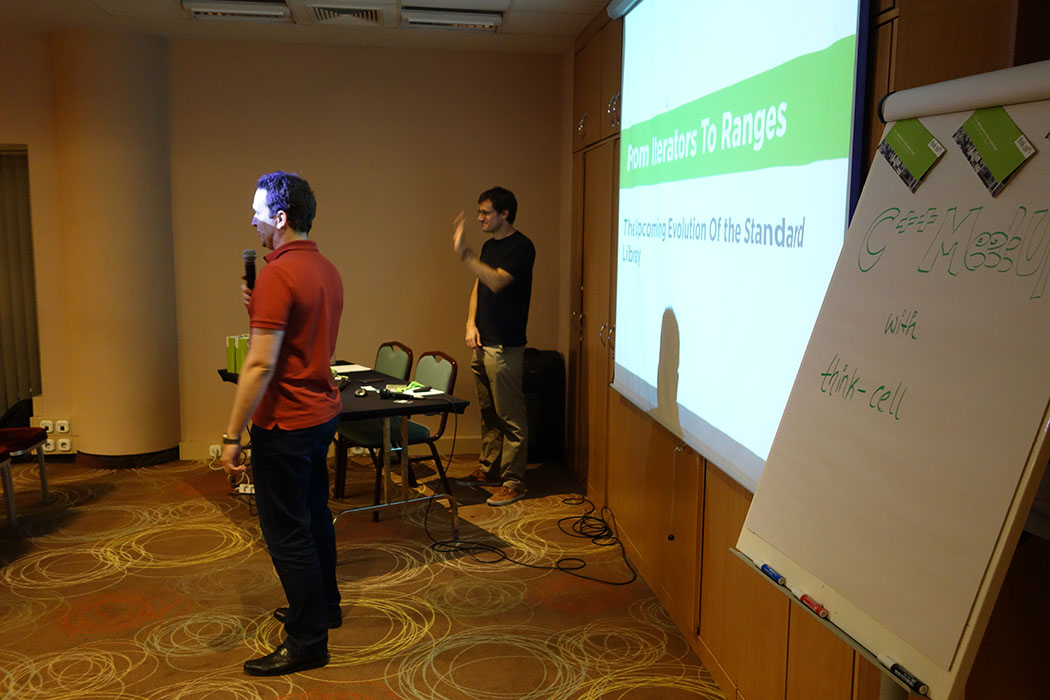 Thank you for a great evening, Budapest!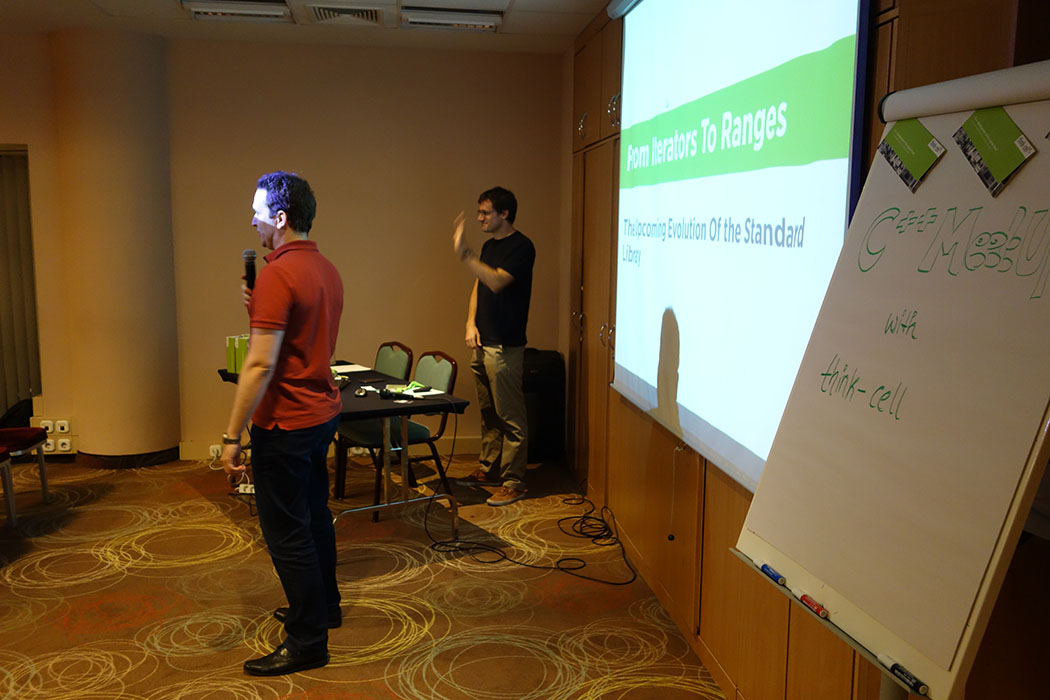 Who is think-cell?
think-cell was founded in 2002 by two computer scientists who continue to run the company. We produce graphics software that performs most of the painstaking work of creating presentation slides for our demanding users.
Find out more about our company and our working environment on the career overview page. If you are looking for more information on what development problems we are facing every day go to our C++ developer job posting.
Want to know more?
If you have any questions regarding working at think-cell, our job openings or events, please feel free to contact our colleague Claudia Roman.
hr@think-cell.com
+49 30 666473-10