What happened at this event?
think-cell has a long tradition in participating in events at the RWTH Aachen. Therefore, we highly anticipated to visit the newly created CyberDay at the Faculty of Information Technology. As the fair started early on a Monday, we felt like supporting the students with some ice-cream coffee, complementary cookies and, of course, some tech talk.
Senior software engineers Valentin Ziegler and Volker Schöch gave the enthusiastic students some in-depth insights into our daily business and the programming challenges we are facing. Valentin later also gave a lecture on "Layout without LaTeX: Interactive and Intuitive" about the development of a new, powerful algorithm for automated slide layout. Many students were enchanted by the high-quality code we operate on and were excited about the career opportunities at think-cell.
Iced Coffee, Iced Chocolate, Berlin cookies...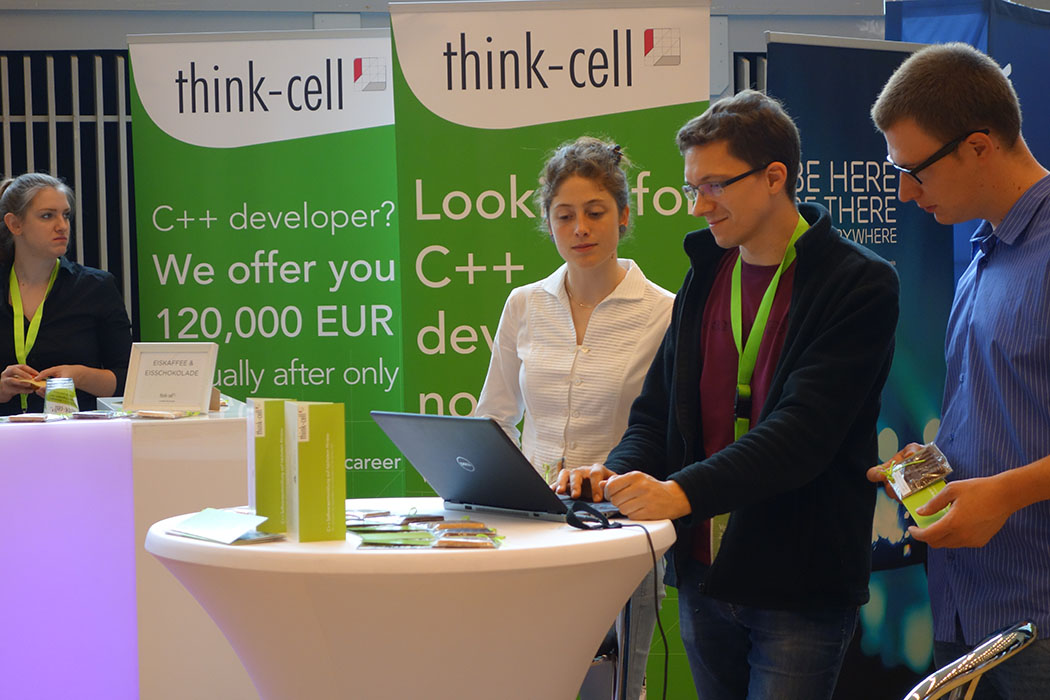 ...and some tech talk and information on our great company...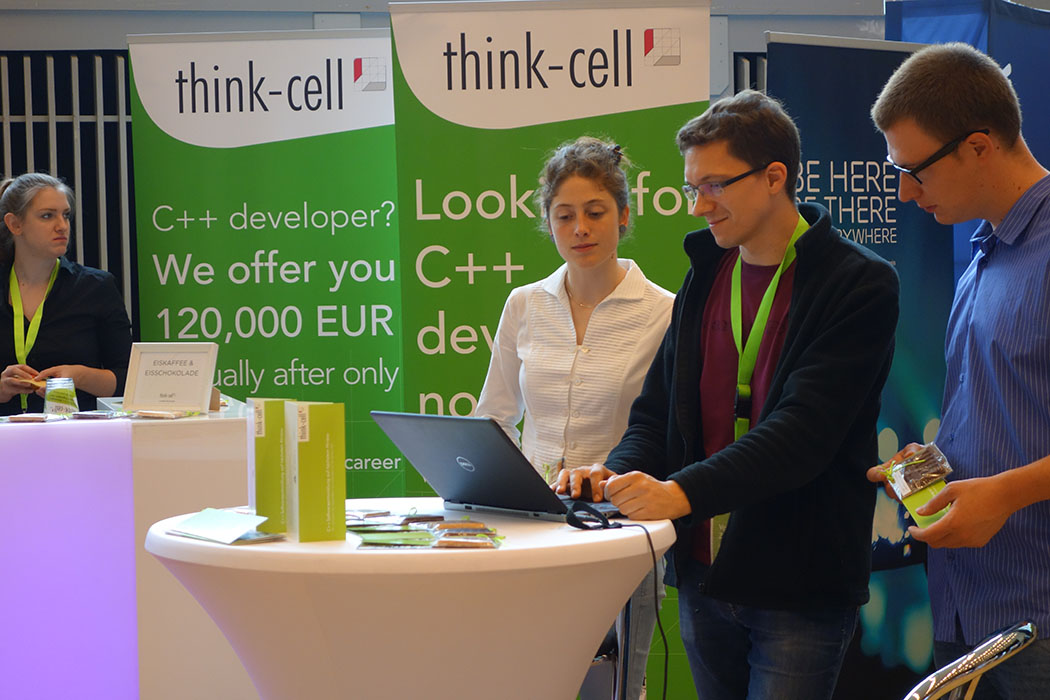 ...was all it took to enchant the students of RWTH Aachen.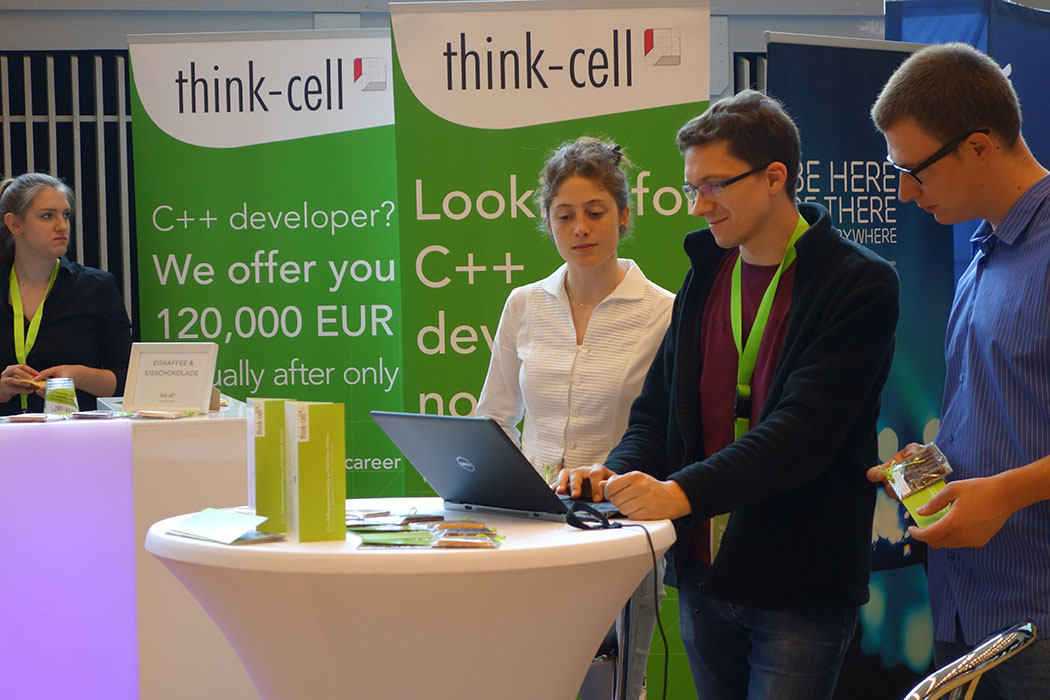 Many students remembered think-cell from previous events...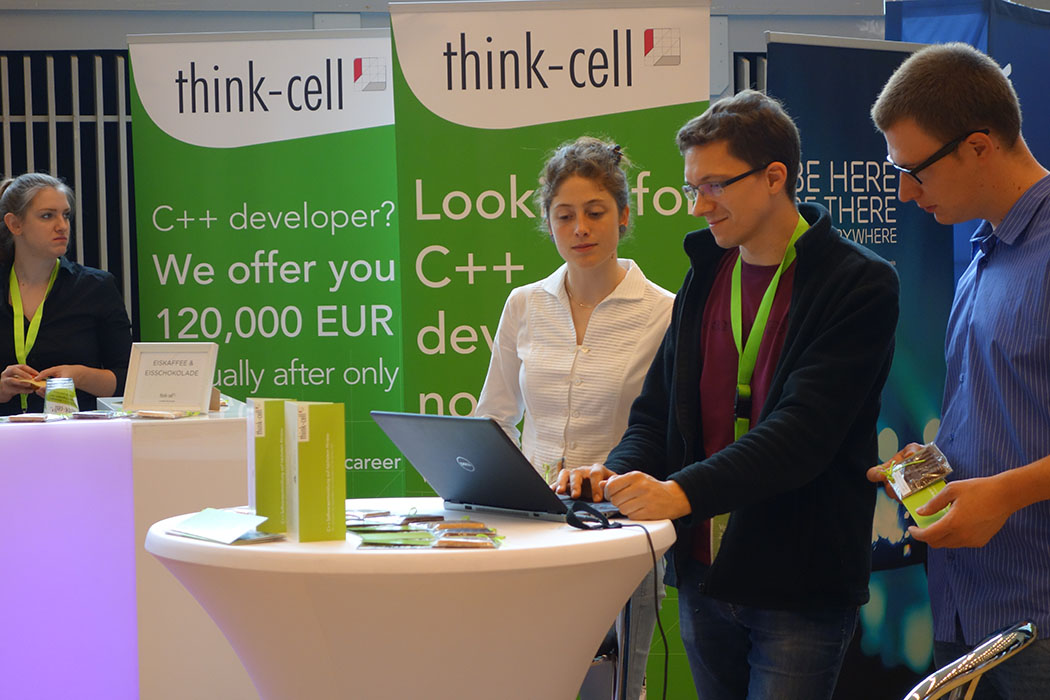 ...taking the chance to get our senior software engineers into very in-depth professional talks.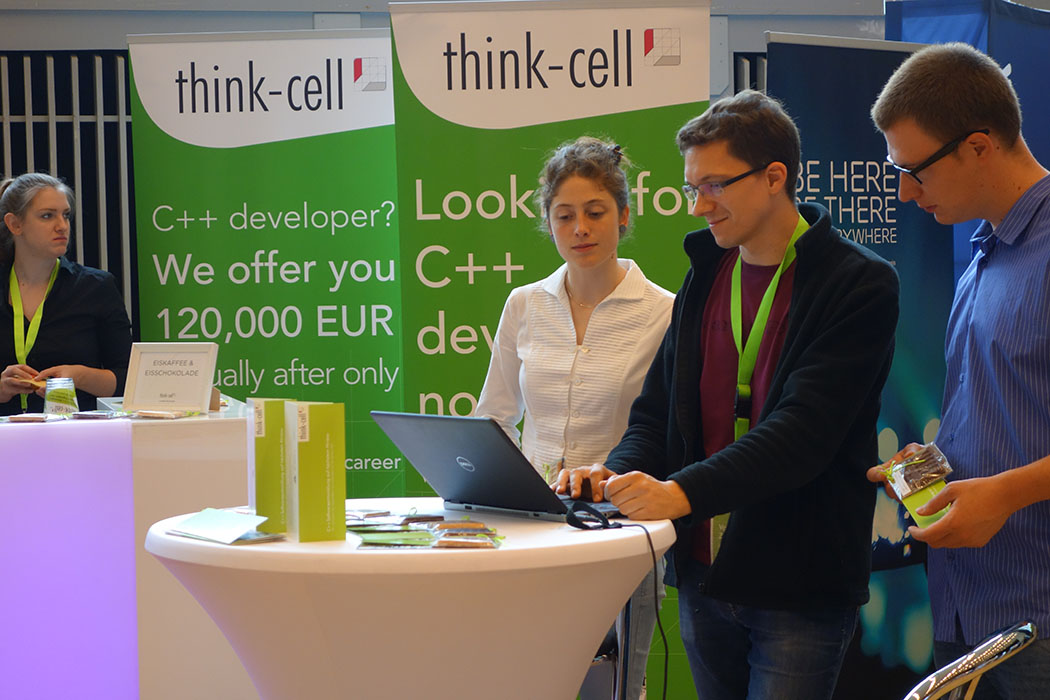 Valentin´s lecture on automated slide layout was well received...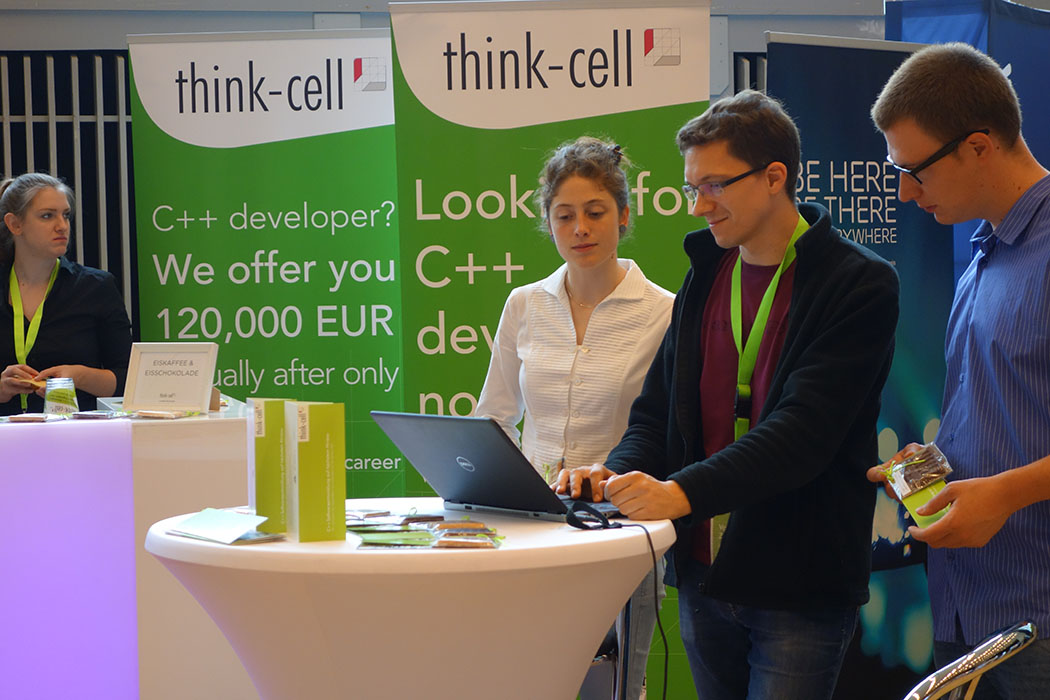 ...resulting in much interest and feedback afterwards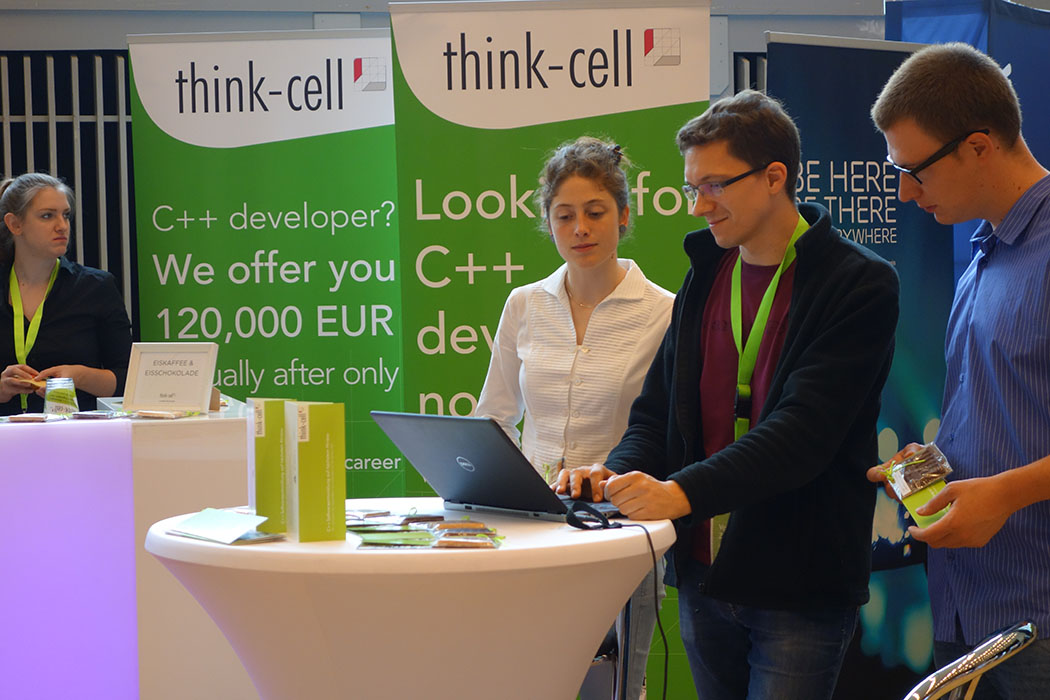 The possibilities of our algorithm surprised...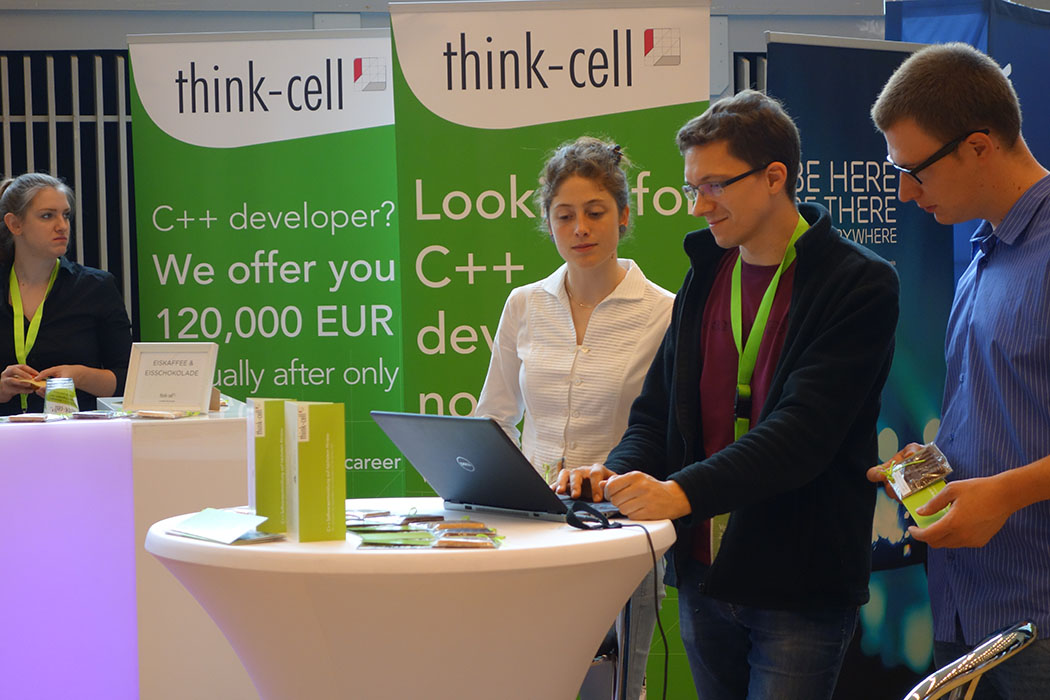 ...and gathered many interested visitors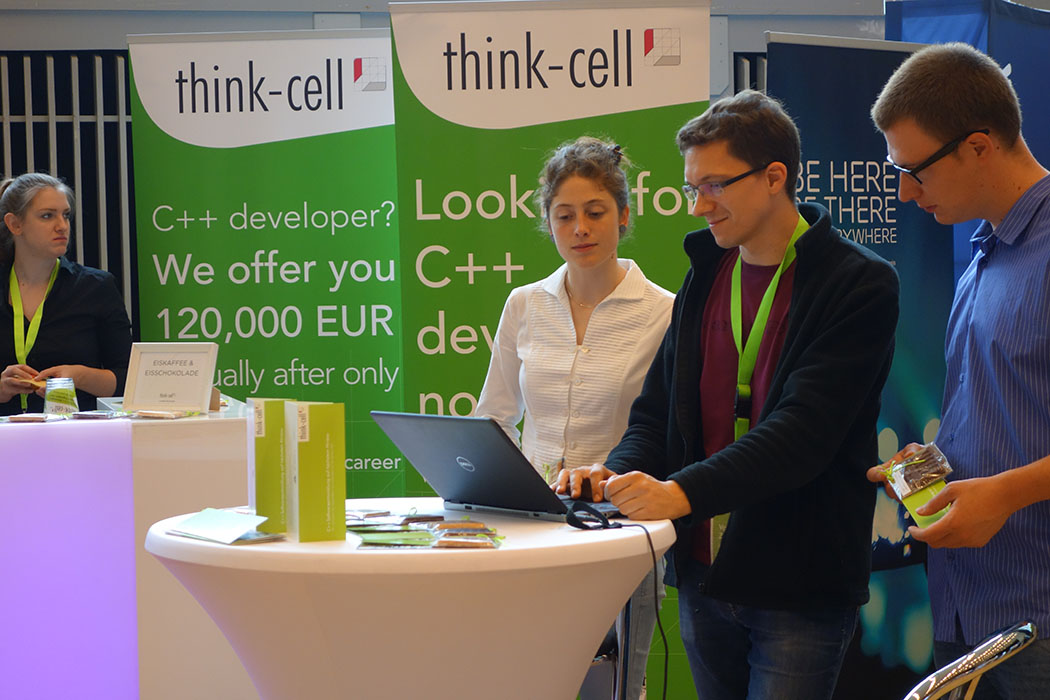 Thumbs up for a great CyberDay, Aachen!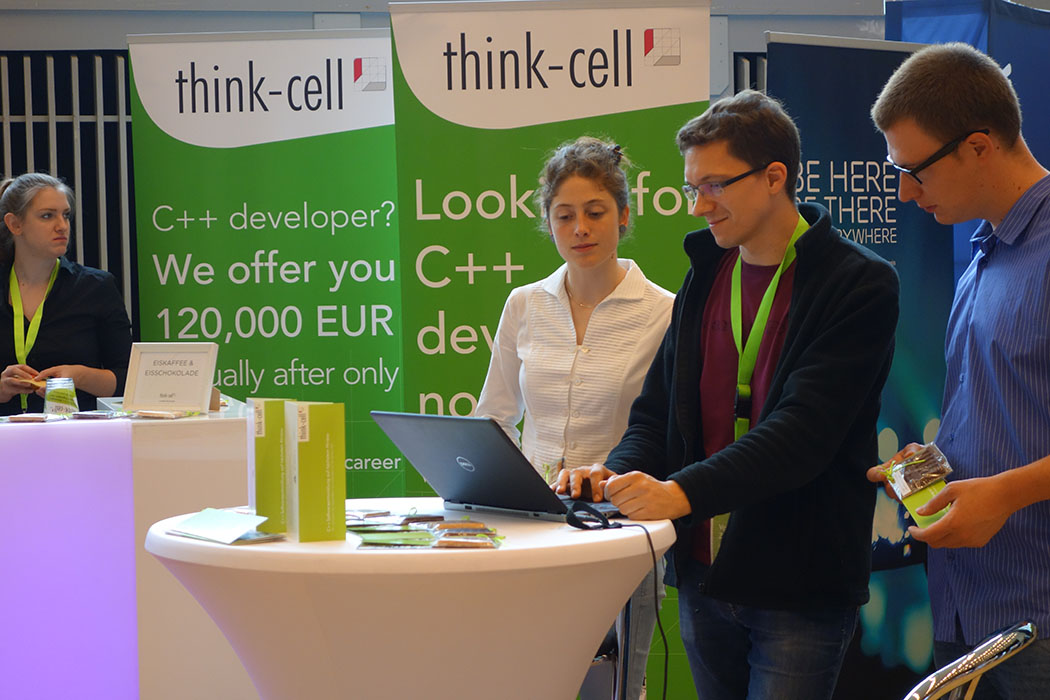 Who is think-cell?
think-cell was founded in 2002 by two computer scientists who continue to run the company. We produce graphics software that performs most of the painstaking work of creating presentation slides for our demanding users.
Find out more about our company and our working environment on the career overview page. If you are looking for more information on what development problems we are facing every day go to our C++ developer job posting.
Want to know more?
If you have any questions regarding working at think-cell, our job openings or events, please feel free to contact our colleague Marisa Freese.
hr@think-cell.com
+49 30 666473-10