What happened at this event?
On Thursday the 16th of June, we took pride in supporting the annual "Computer Science Day" at the Humboldt-Universität (HU) again. In between various lectures on recent developments in computing, the students and professors gladly accepted a delicious cup of ice-cream, complemented by information on think-cell and future job opportunities with us. We met with several students, who recognized us from the previous year and who were excited to welcome us back.
After the barbeque feast, the members of RoboCup, a work group of the artificial intelligence department, showed the gathered crowd a soccer game with their robotic charges. A truly spectacular scientific event – thanks for having us again, HU!
The students and professors of the HU were treated with delicious ice-cream...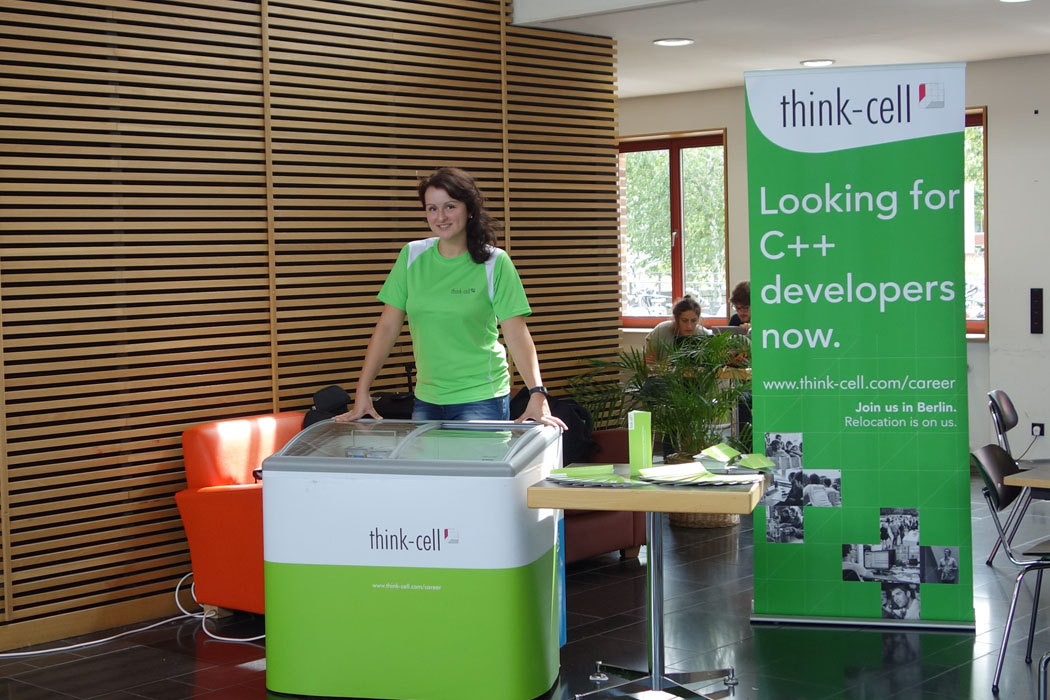 ...we welcomed the audience right in front of the conference room...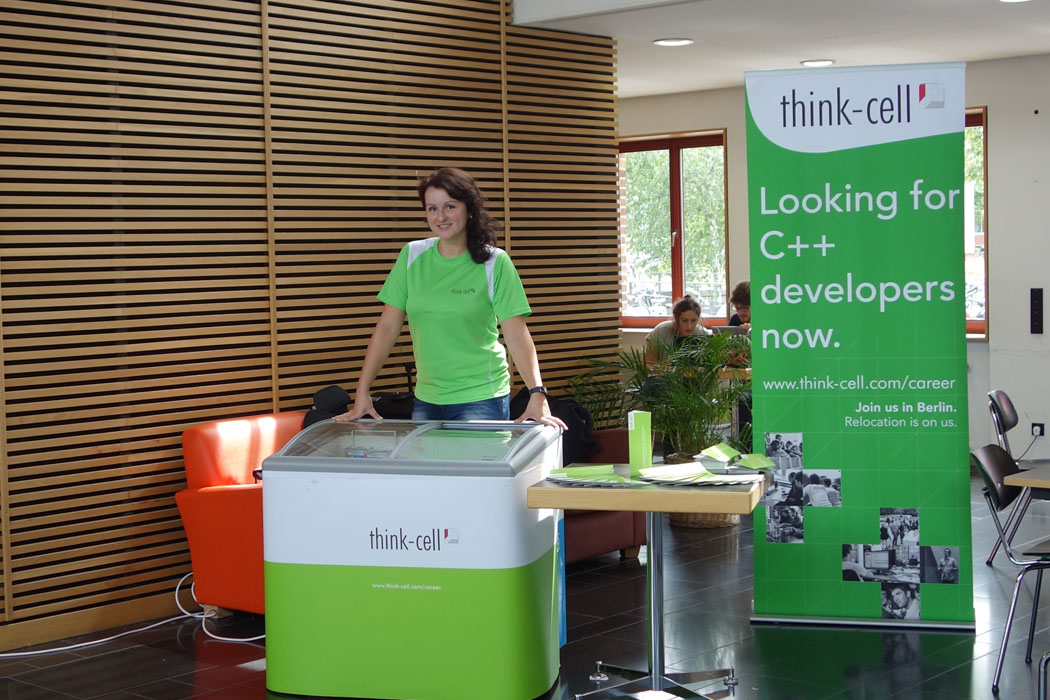 ...while inside the PhD students engaged the crowd with their theories.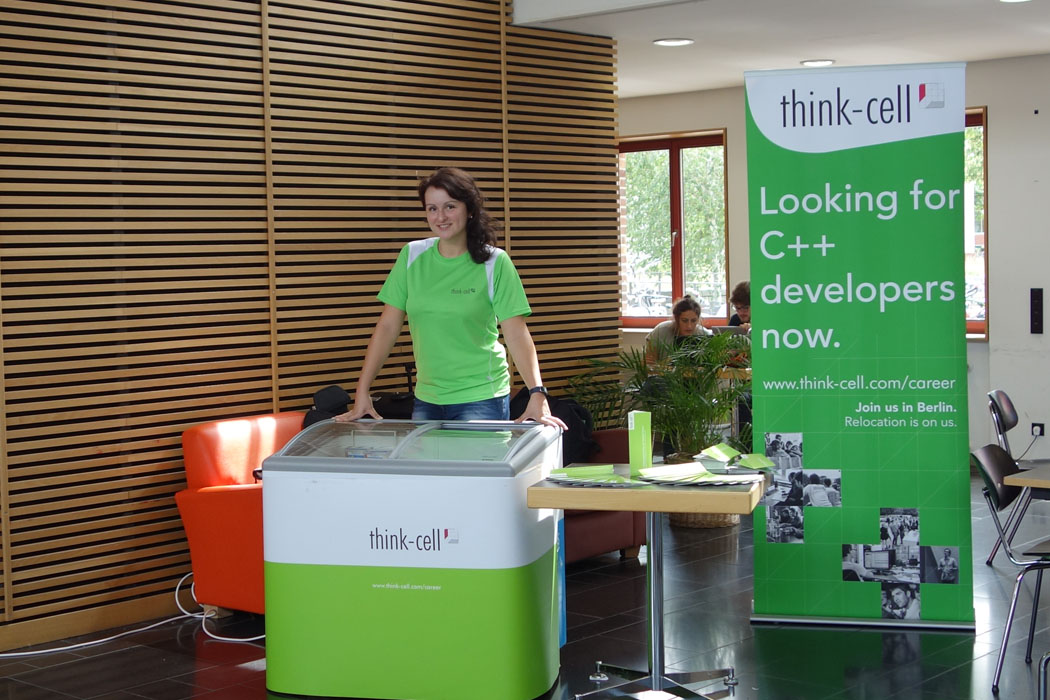 The response to the lectures was incredible...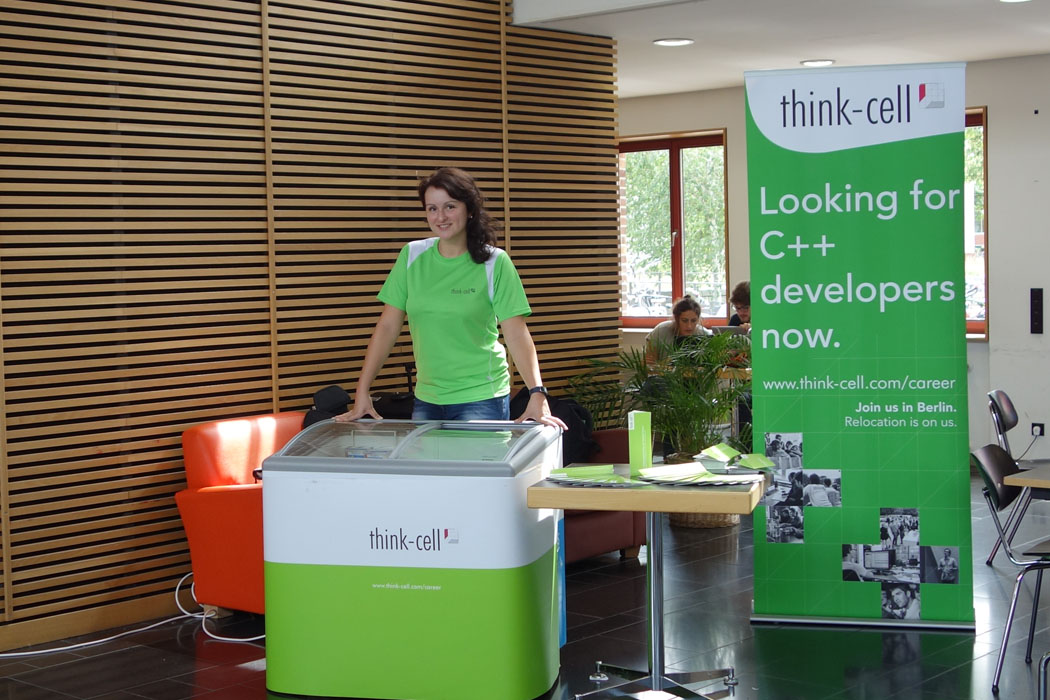 ...and in the break we offered refreshing ice-cream and updates on the new programming challenges think-cell is working on.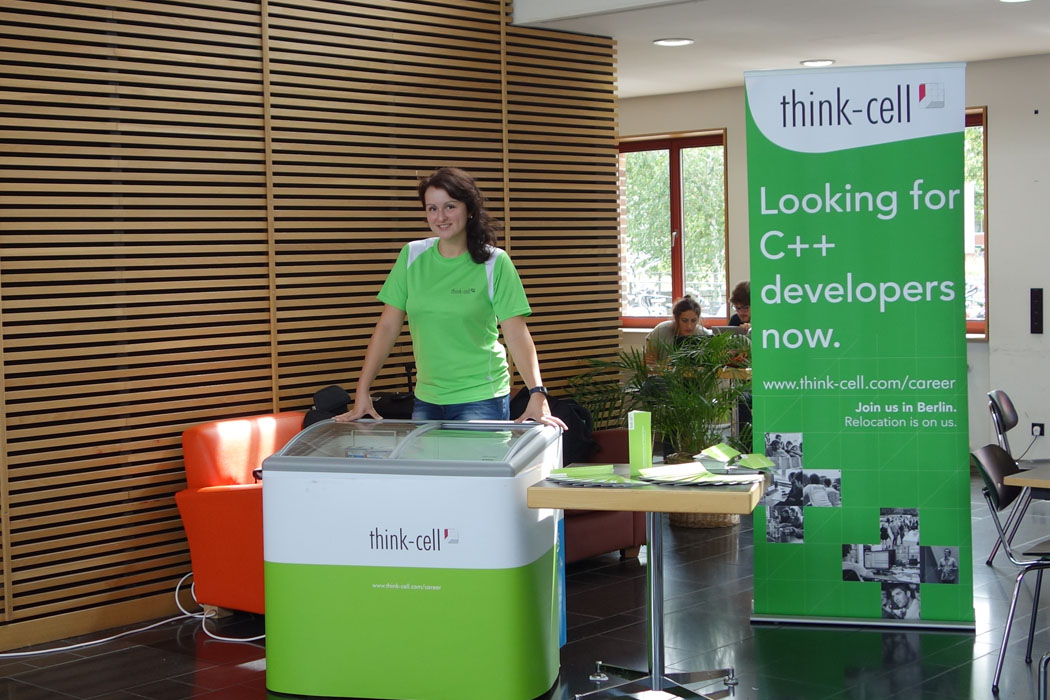 In the evening the RoboCup players enchanted everyone. Good luck for the World Cup!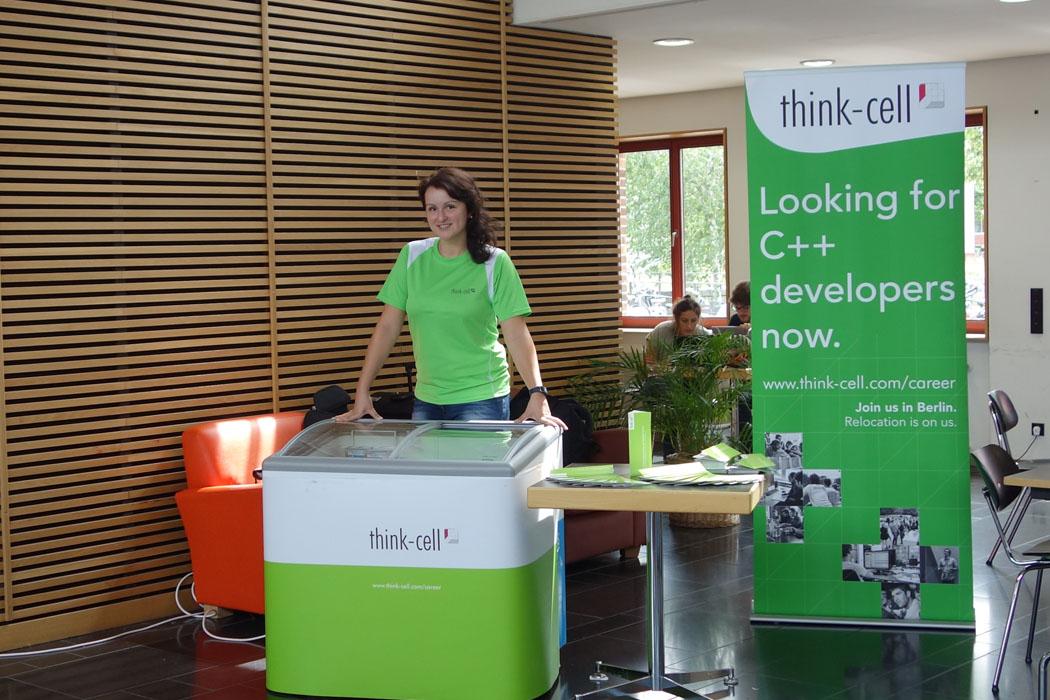 Who is think-cell?
think-cell was founded in 2002 by two computer scientists who continue to run the company. We produce graphics software that performs most of the painstaking work of creating presentation slides for our demanding users.
Find out more about our company and our working environment on the career overview page. If you are looking for more information on what development problems we are facing every day go to our C++ developer job posting.
Want to know more?
If you have any questions regarding working at think-cell, our job openings or events, please feel free to contact our colleague Marisa Freese.
hr@think-cell.com
+49 30 666473-10