What happened at this event?
On April 18, we visited the beautiful city of Prague with a lecture on the many advantages of C++ in comparison to Java. Our 135 guests listened intently when senior software engineer Valentin Ziegler explained why - despite its reputation for complexity - C++ is a much better language than Java. After the lecture at Czech Technical University in Prague, 50 of our guests joined us for an exquisite dinner, to discuss everything from modern C++ programming to think-cell's ongoing standardisation efforts.
We are thrilled to have had this opportunity to meet such a large number of talented C++ enthusiasts. And now, after our first trip to this stunning city, we are already looking forward to planning our next visit.
In case you missed the talk or want to see it again.
Valentin's talk on the countless advantages of C++...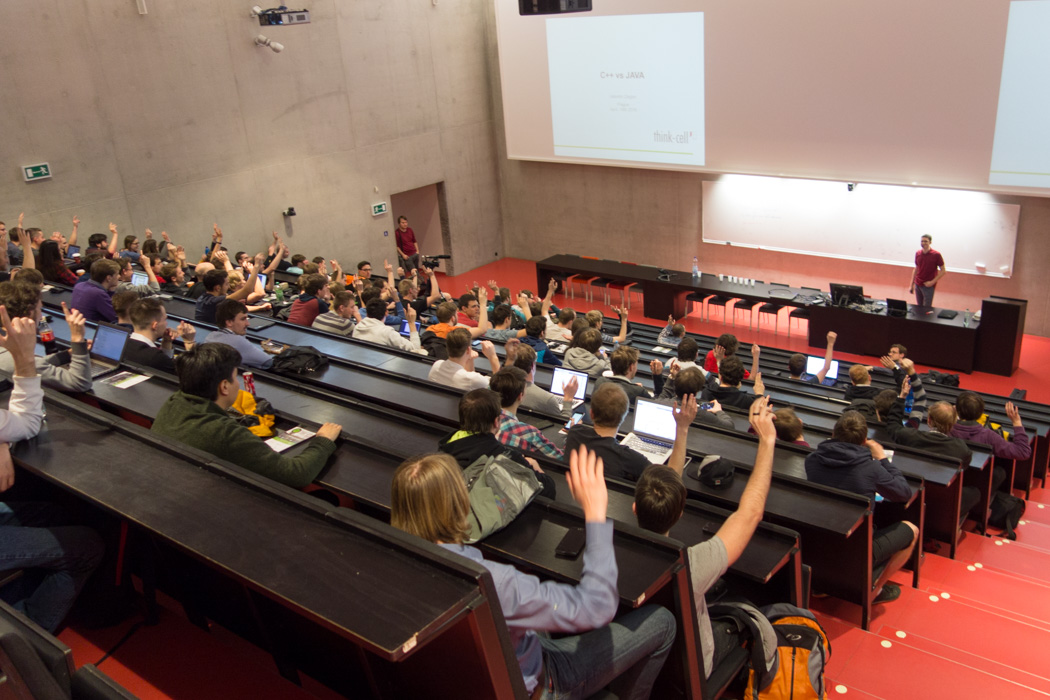 ... left our audience in no doubt as to which language was more powerful.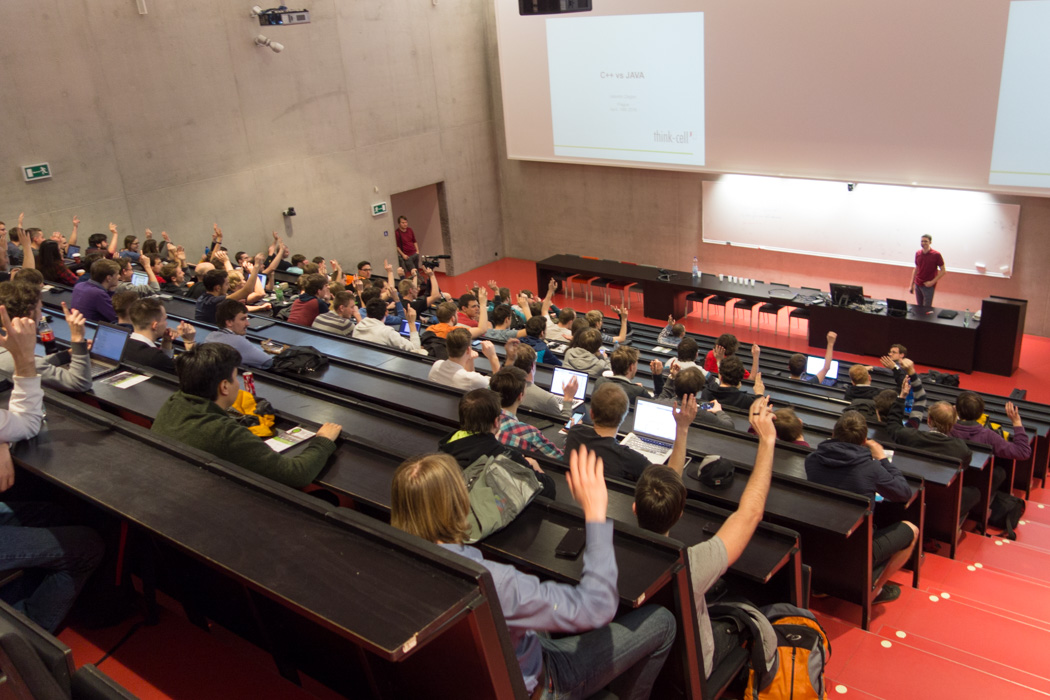 After a joint walk to the restaurant, our 50 guests...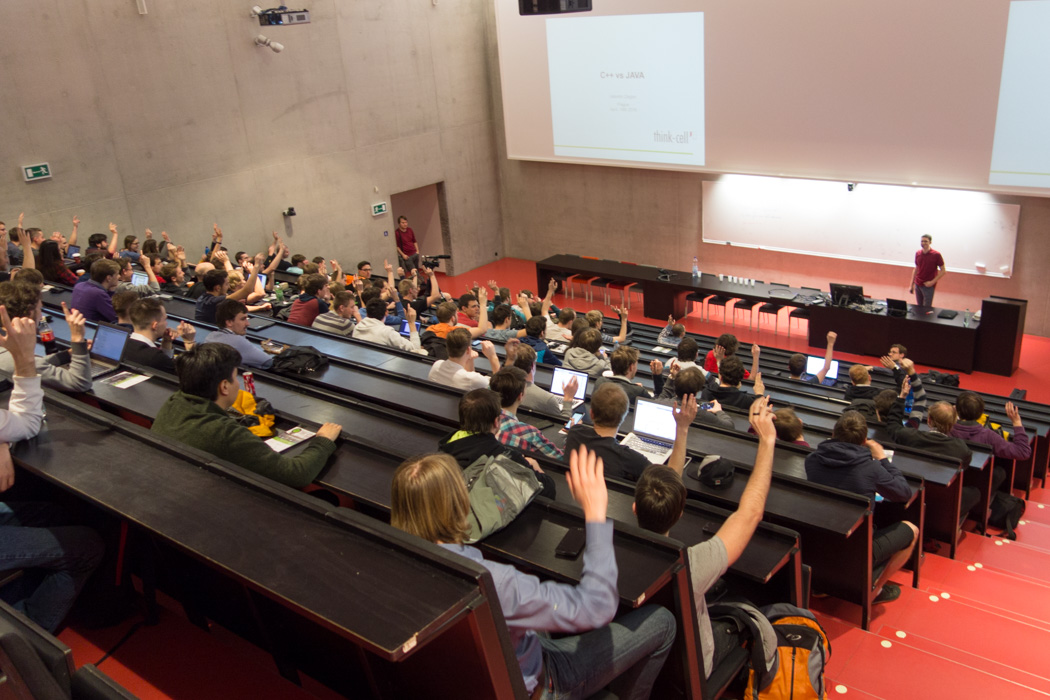 ... celebrated their shared enthusiasm for programming over a delicious dinner...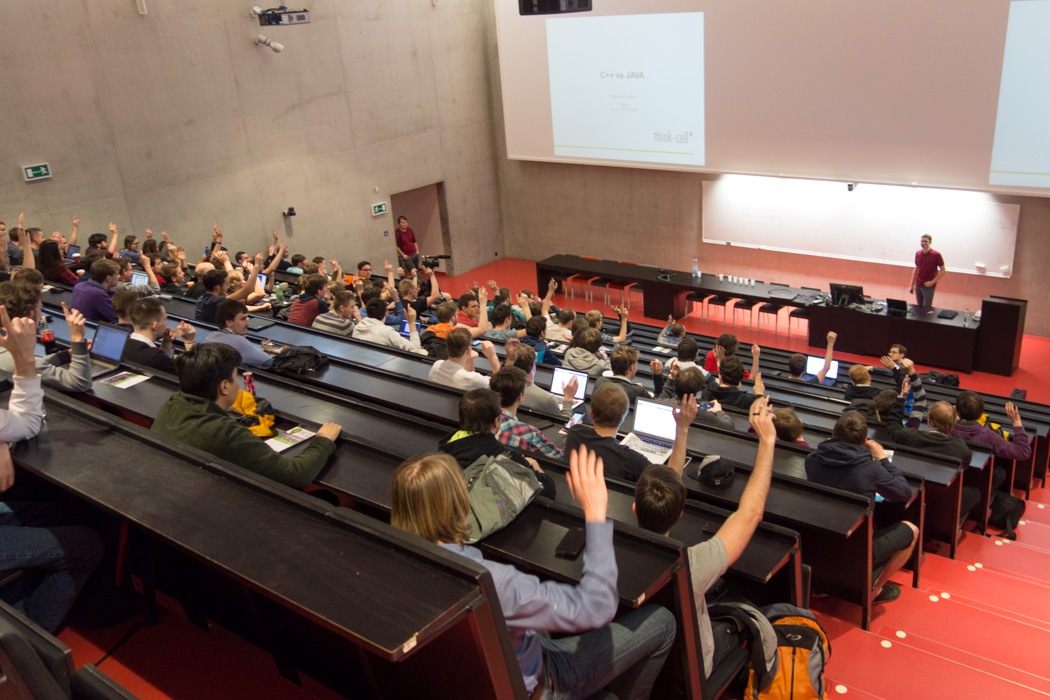 ... and enjoyed the company of new-found friends...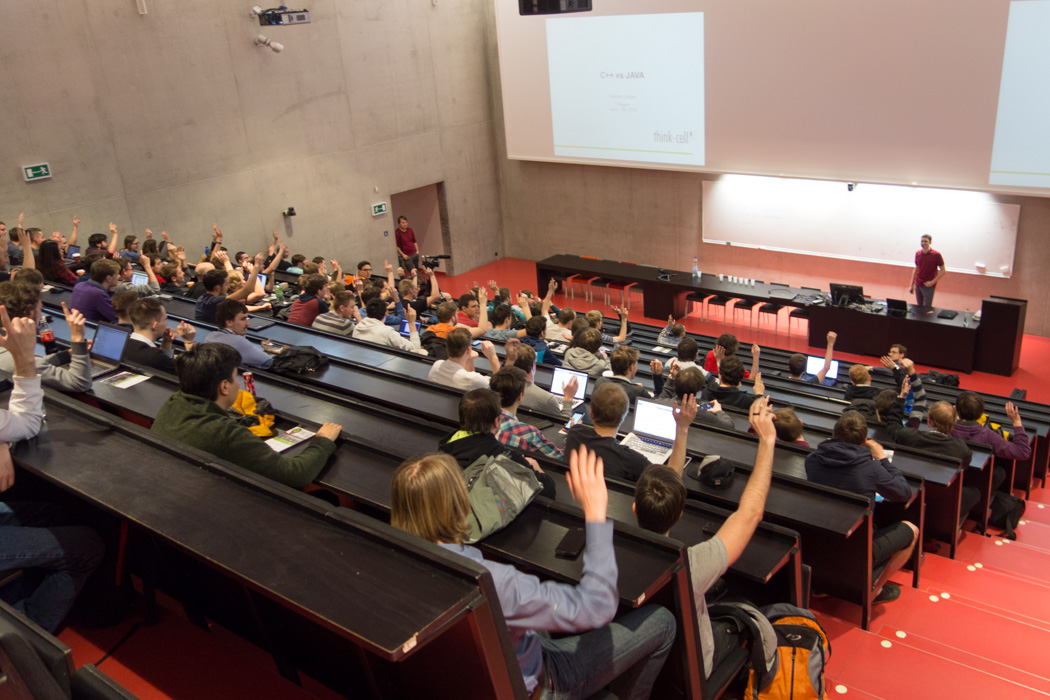 ... in a relaxed, informal atmosphere.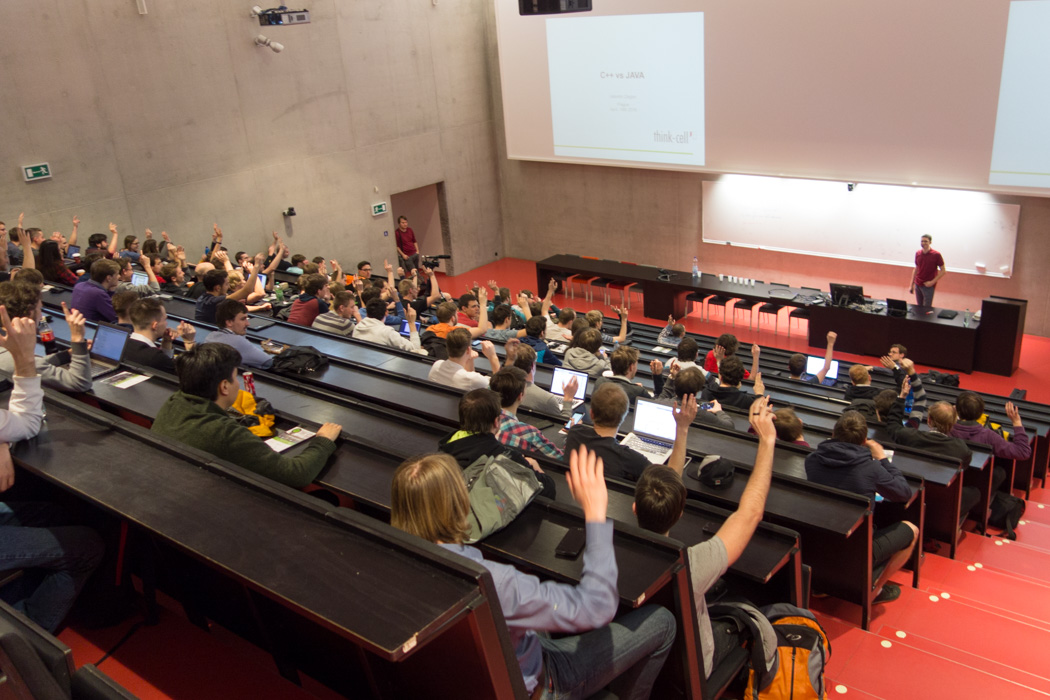 Arno's quick introduction of think-cell's founding story gave everyone...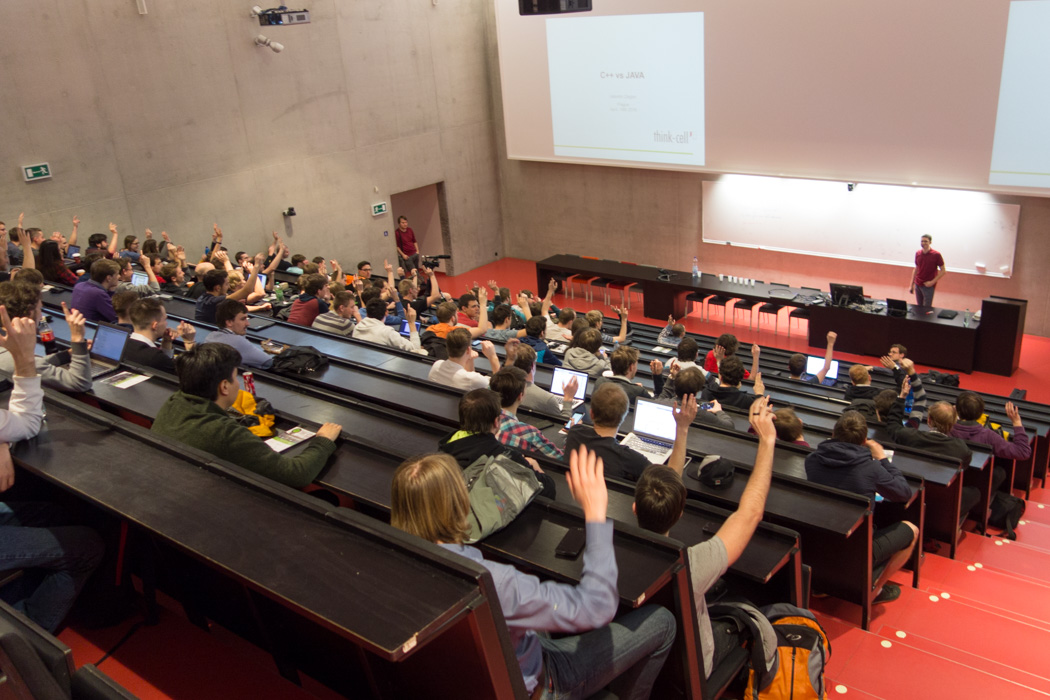 ... an easy opening to ask about our career opportunities and our many company benefits.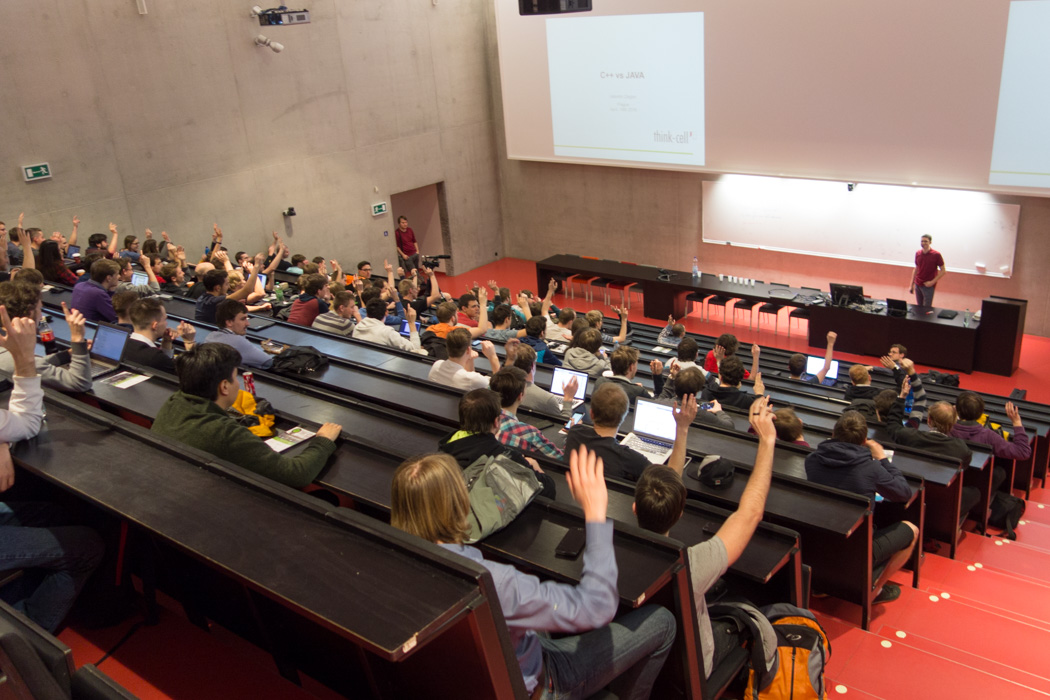 Of course the real stars of the evening were the delicious and photogenic cuisine...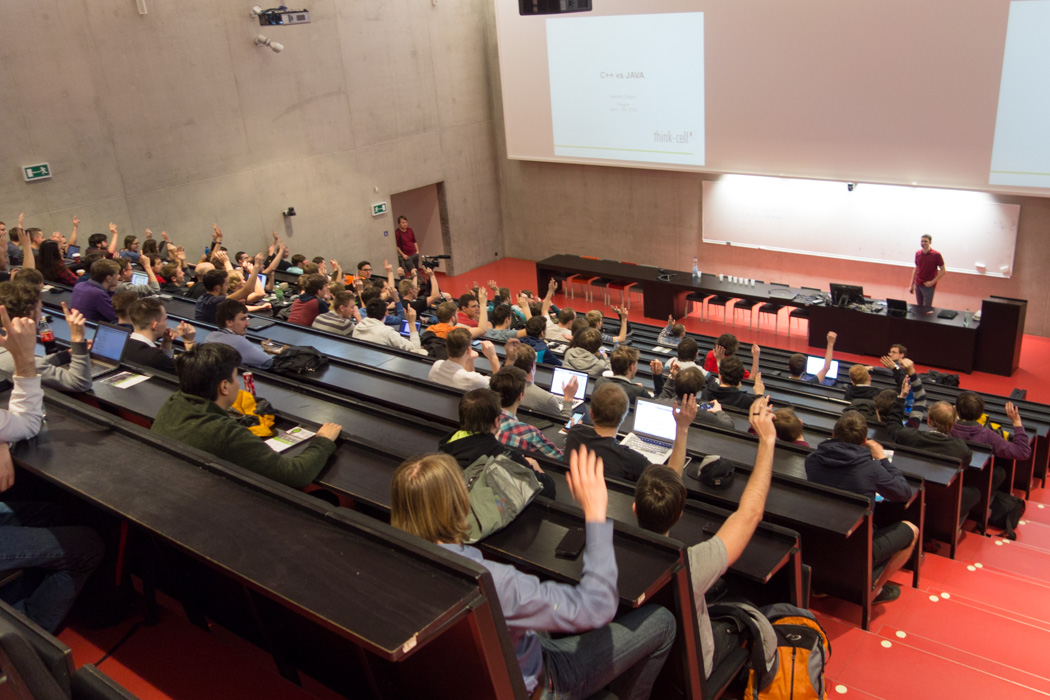 ... and Valentin, who was happy to answer questions about his talk until late into the night.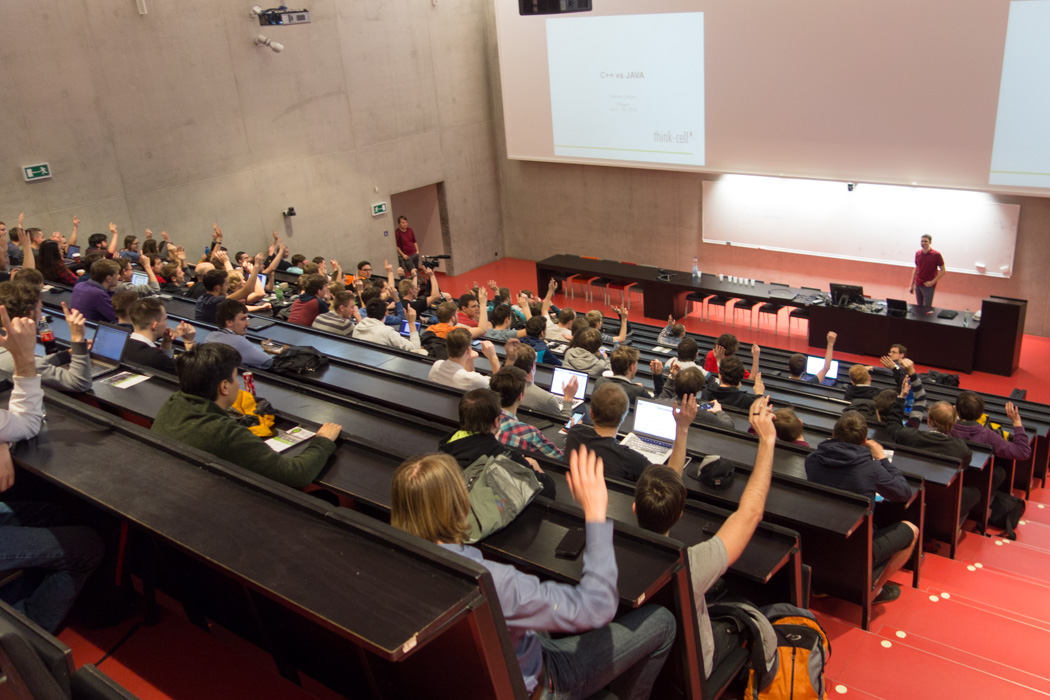 What a wonderful evening. Thank you for having us, Prague!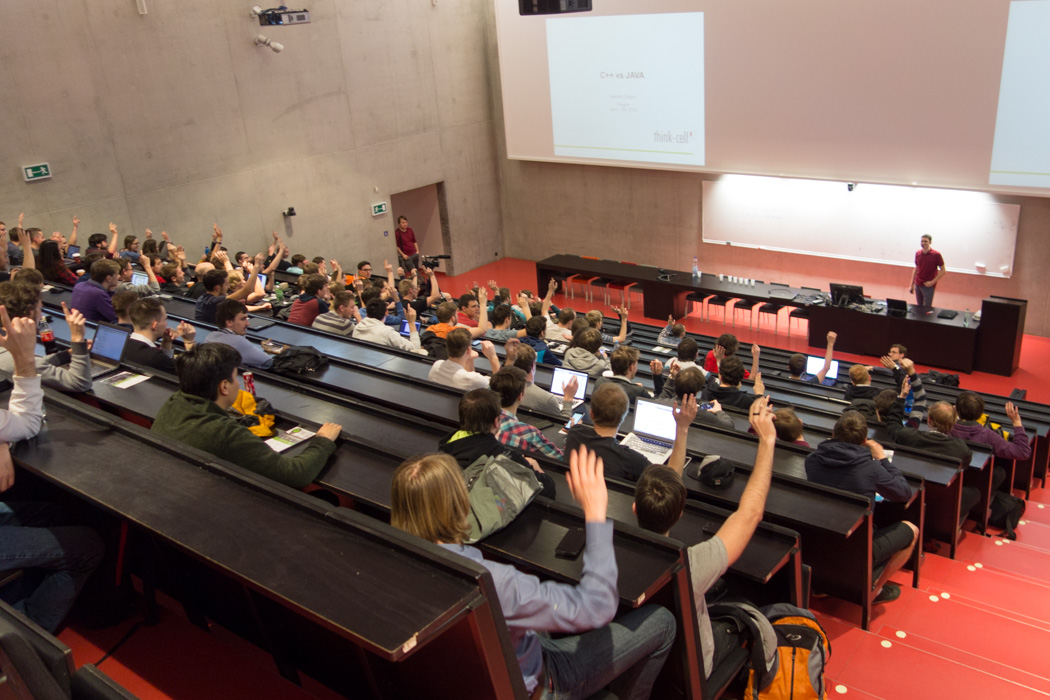 Who is think-cell?
think-cell was founded in 2002 by two computer scientists who continue to run the company. We produce graphics software that performs most of the painstaking work of creating presentation slides for our demanding users.
Find out more about our company and our working environment on the career overview page. If you are looking for more information on what development problems we are facing every day go to our C++ developer job posting.
Want to know more?
If you have any questions regarding working at think-cell, our job openings or events, please feel free to contact our colleague Marisa Freese.
hr@think-cell.com
+49 30 666473-10