What happened at this event?
Munich is always high up on our list of cities to visit. After juicing up the summer party at Technische Universität München with our scrumptious frappuccino bar last summer, we now returned to play host to Munich's C++ User Group.
More than 80 C++ enthusiasts signed up to watch Sebastian, senior software engineer at think-cell, talk about std::iostreams on February 25. After Sebastian opened the discussion at the end of his talk to listen to our guest's experiences, the evening turned into a friendly get-together with snacks, drinks, and lively conversation. We had a wonderful evening at the C++ Meetup in Munich, talking about everything from iostreams to our latest efforts in C++ standardization.
In case you missed the talk or want to see it again.
When our guests arrived, they never even knew that we had...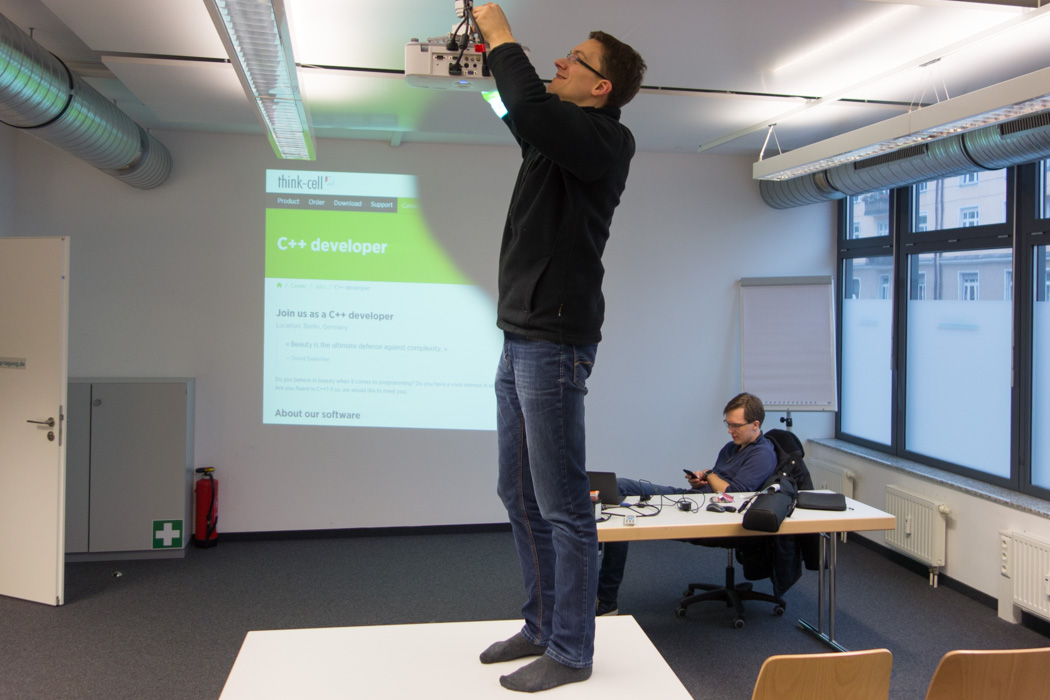 ... risked our lives to enhance and uncrook their viewing experience.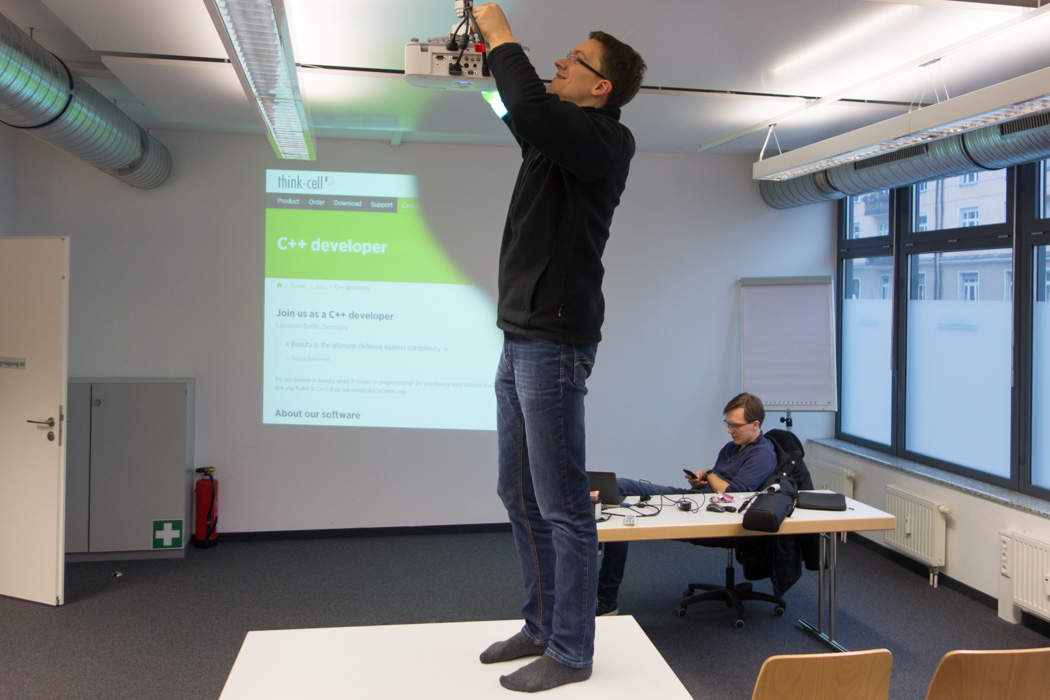 Sebastian was given an enthusiastic welcome introduction by Klaus Iglberger...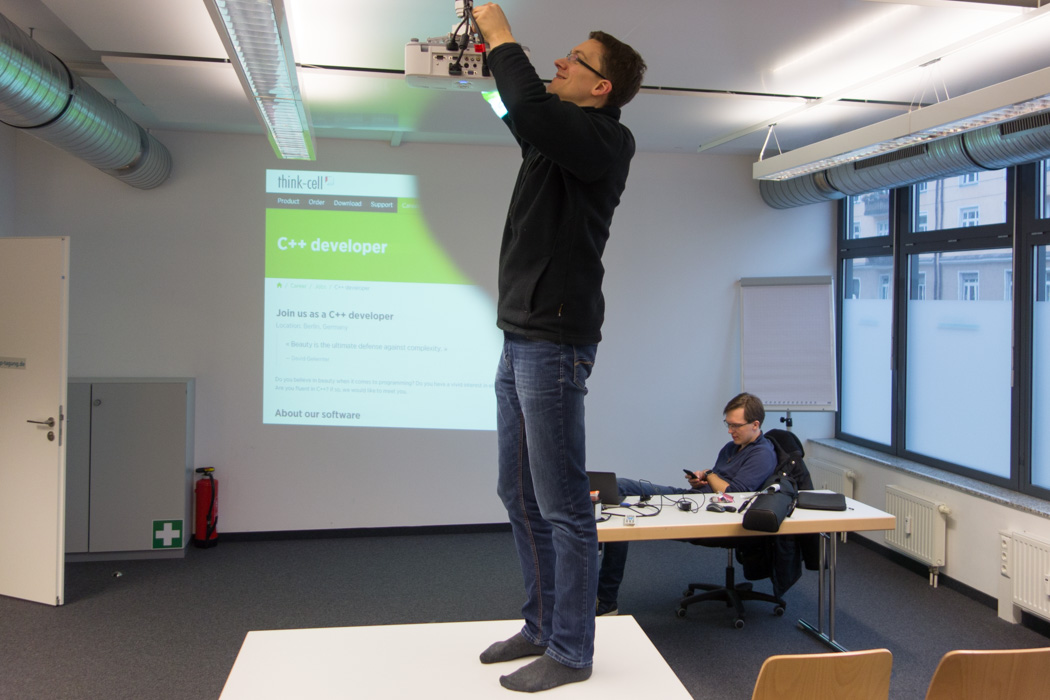 ... and carried this enthusiasm over into his talk.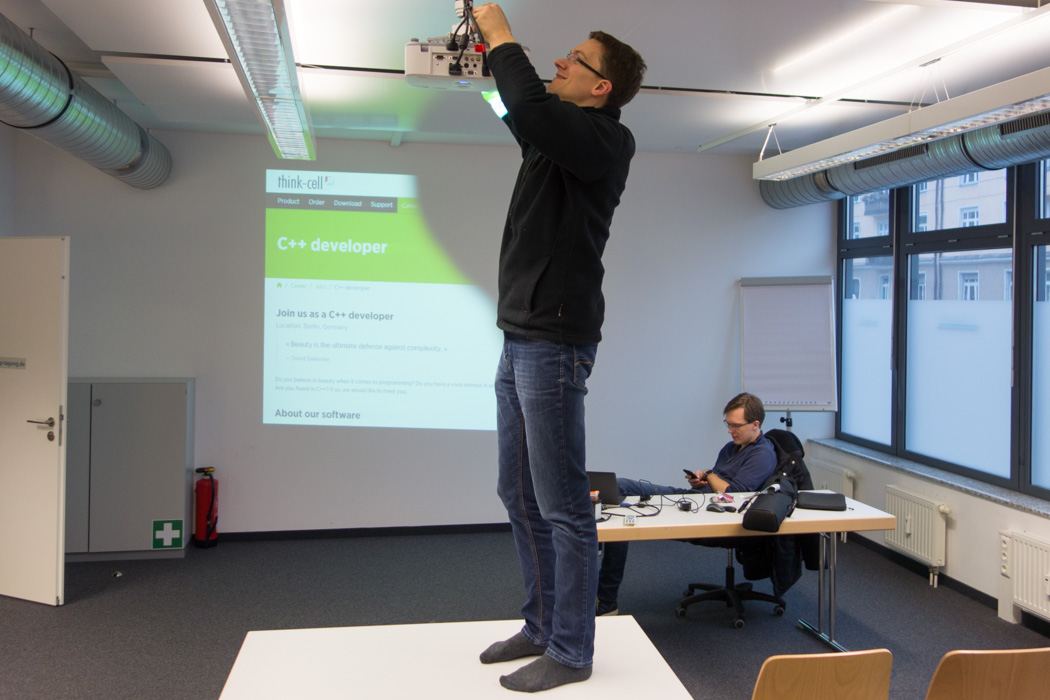 Meanwhile, his audience was all smiles from the start.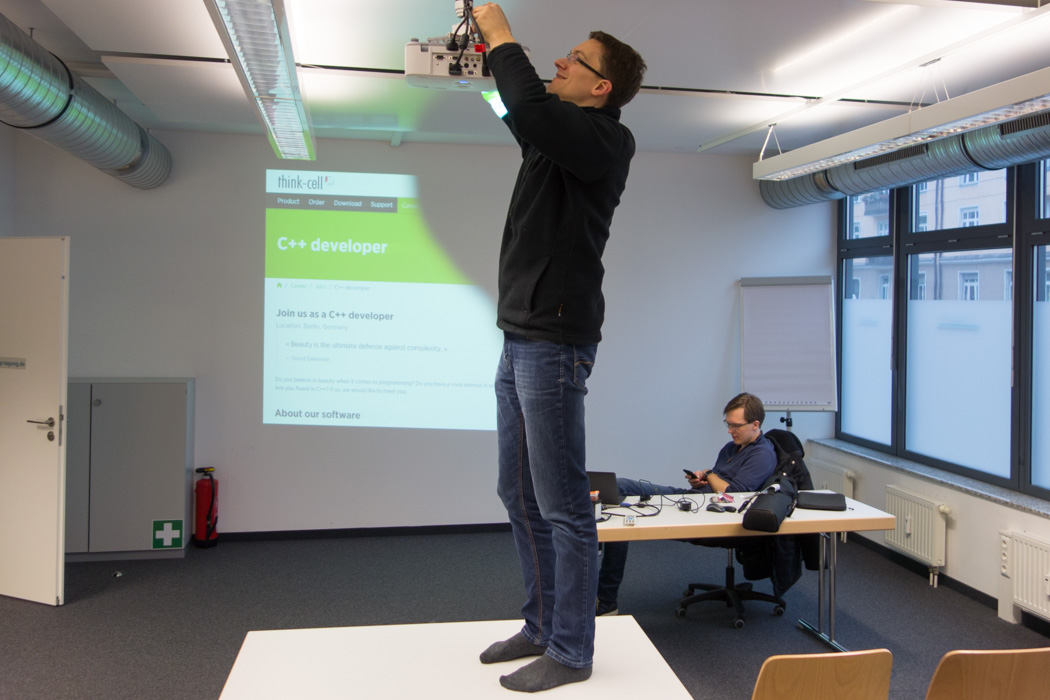 Sebastian's talk was well-received, and our guests stayed on ...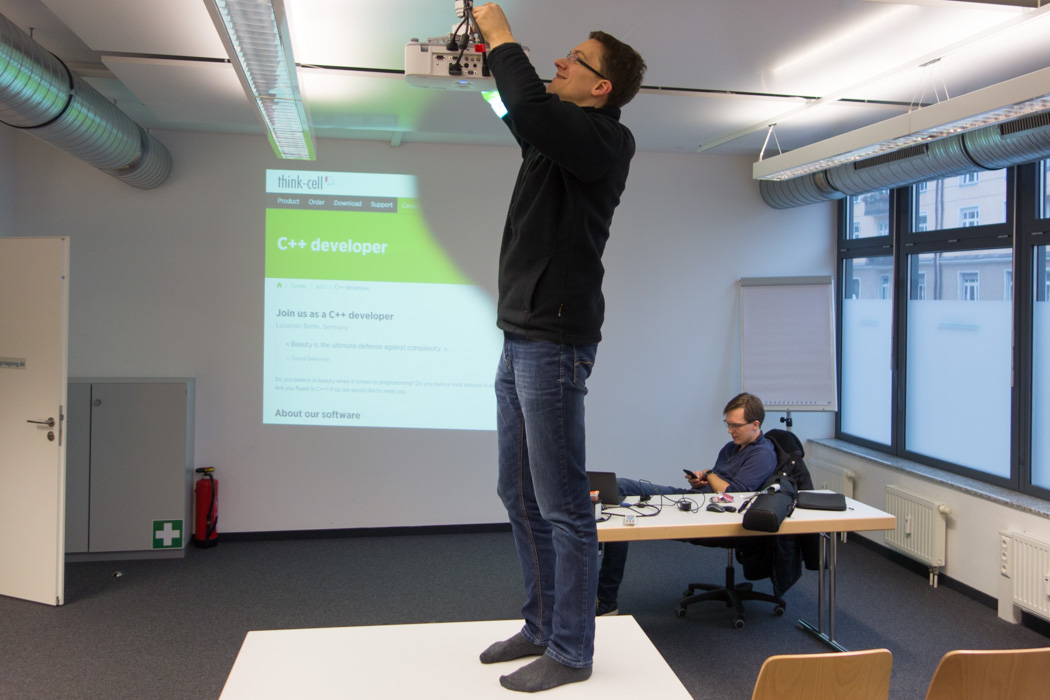 ... to chat and snack well into the evening. Thank you for having us, Munich!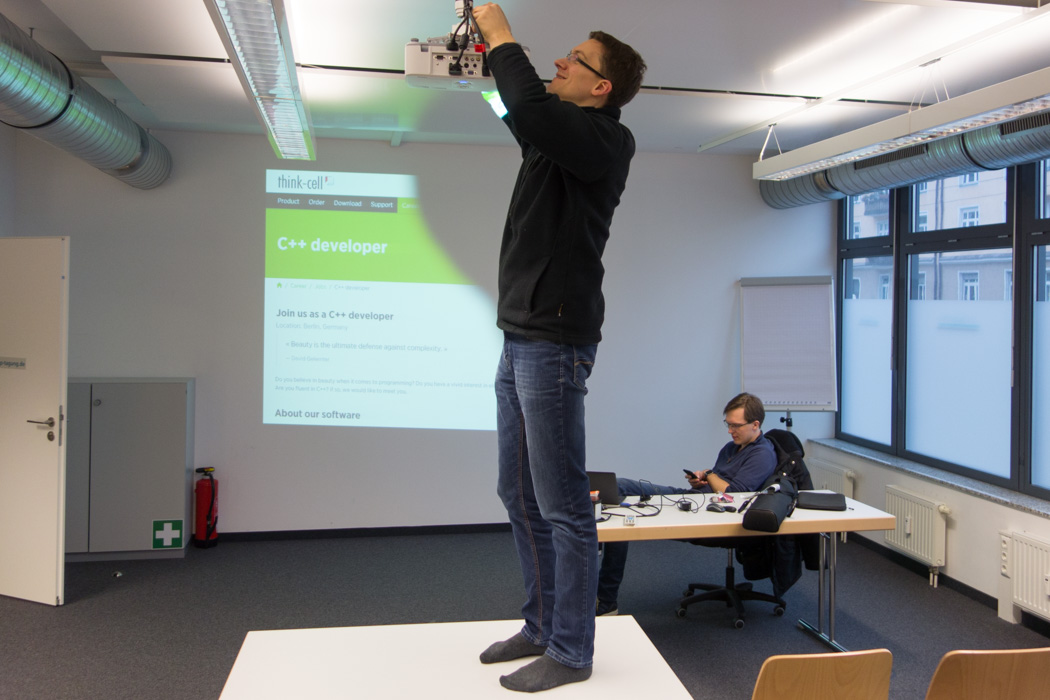 Who is think-cell?
think-cell was founded in 2002 by two computer scientists who continue to run the company. We produce graphics software that performs most of the painstaking work of creating presentation slides for our demanding users.
Find out more about our company and our working environment on the career overview page. If you are looking for more information on what development problems we are facing every day go to our C++ developer job posting.
Want to know more?
If you have any questions regarding working at think-cell, our job openings or events, please feel free to contact our colleague Marisa Freese.
hr@think-cell.com
+49 30 666473-10