Careers in IT Fair at The University of Edinburgh
What happened at this event?
On February 3rd, we visited Scotland's smartest and brightest at the Careers in IT fair at The University of Edinburgh. Simon, our very own Edinburgh alumnus, was more than happy to travel home to Scotland in order to tempt fellow Scots with biscuits and career opportunities in Berlin. We had a wonderful afternoon, meeting Edinburgh's exceptionally friendly, welcoming students and answering their clever questions. We do hope to see you all again next year.
We did not leave any doubt as to whom we were looking for.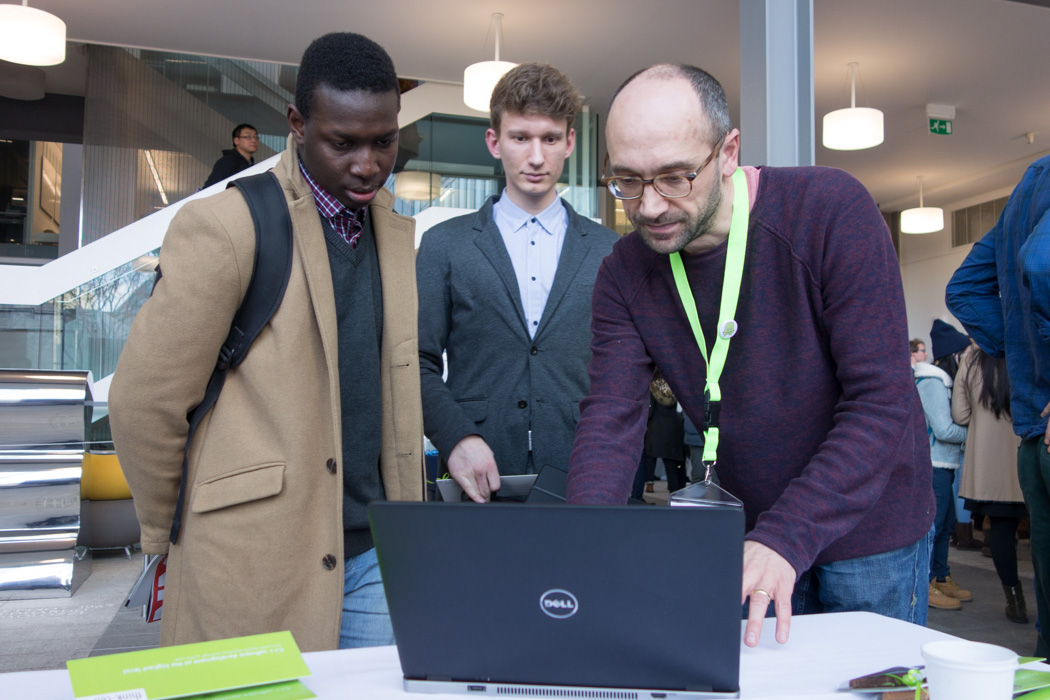 This cunning method lured exactly the right students to our stand.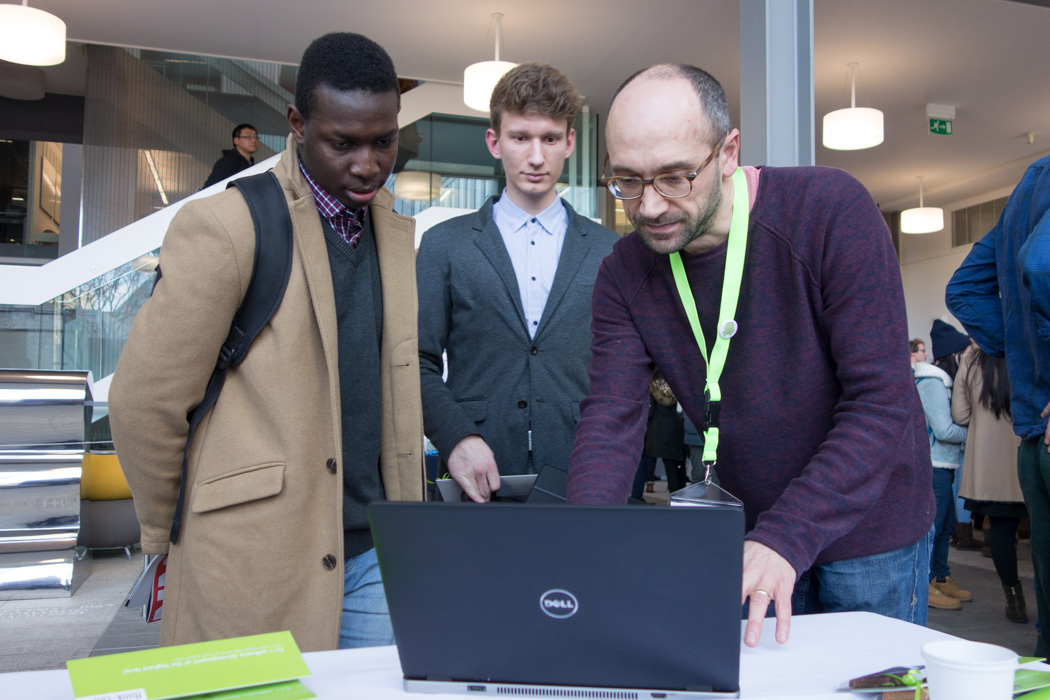 We enjoyed talking about our exciting projects and challenging problems, ...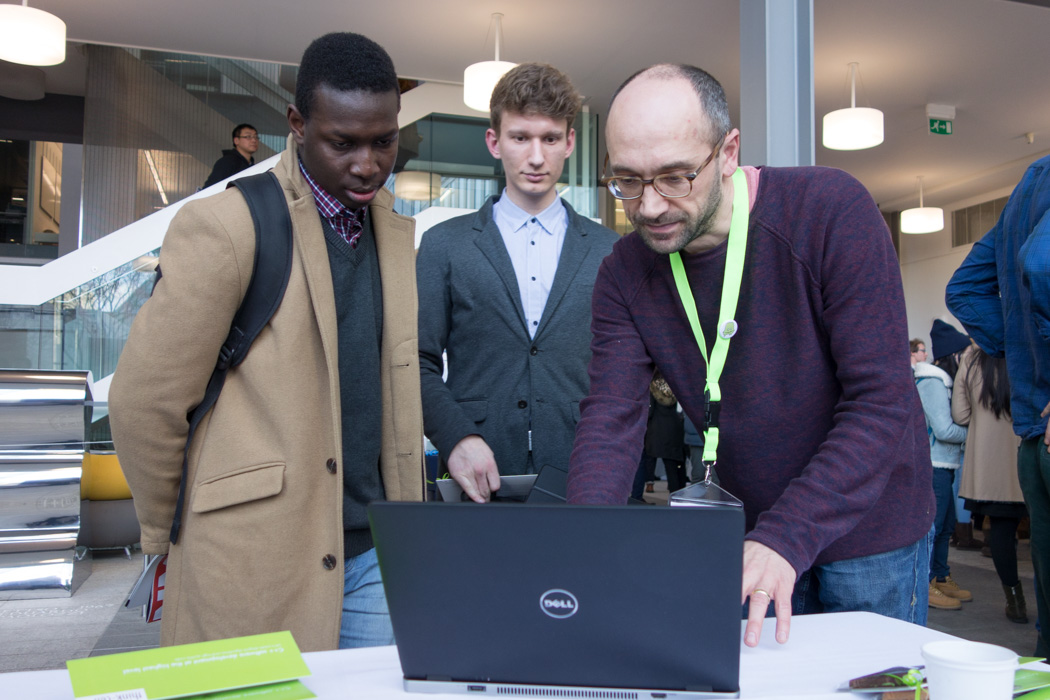 ... and answering questions about our welcoming work environment in central Berlin.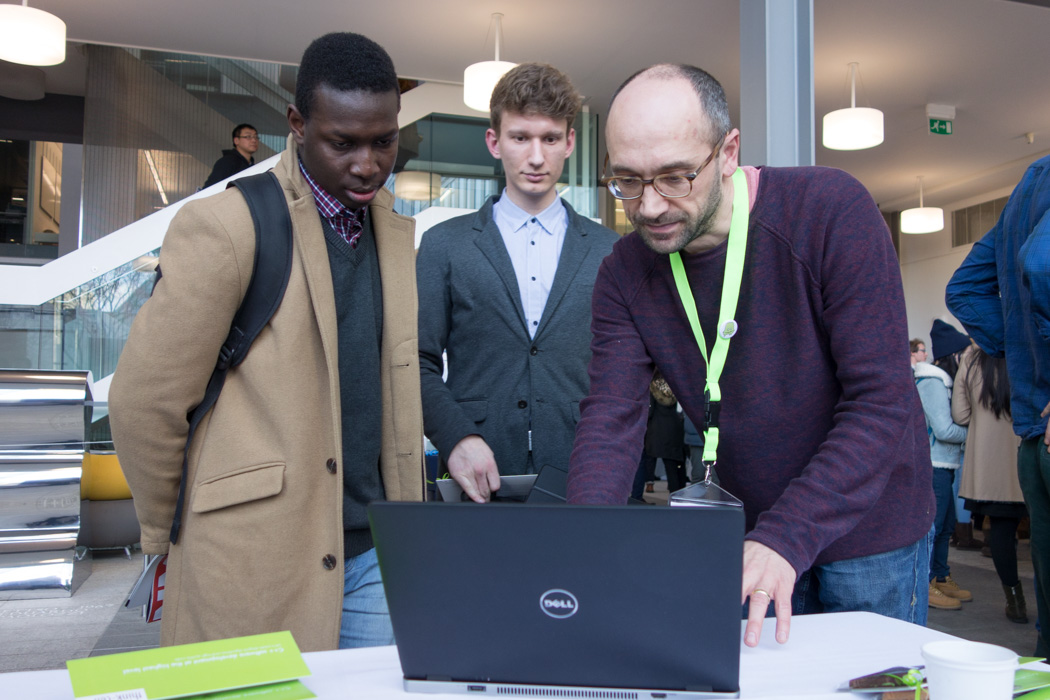 Even when the other stands started packing up, we were still on a roll!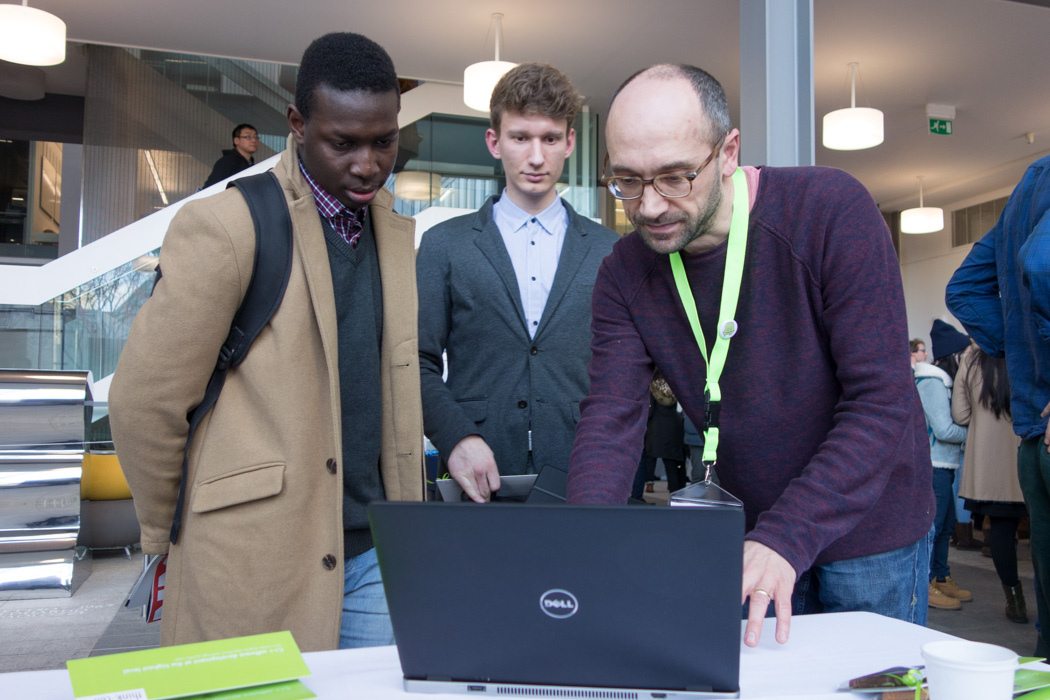 Meanwhile, Germany's Finest Bratwurst kept everyone on campus in the right mood.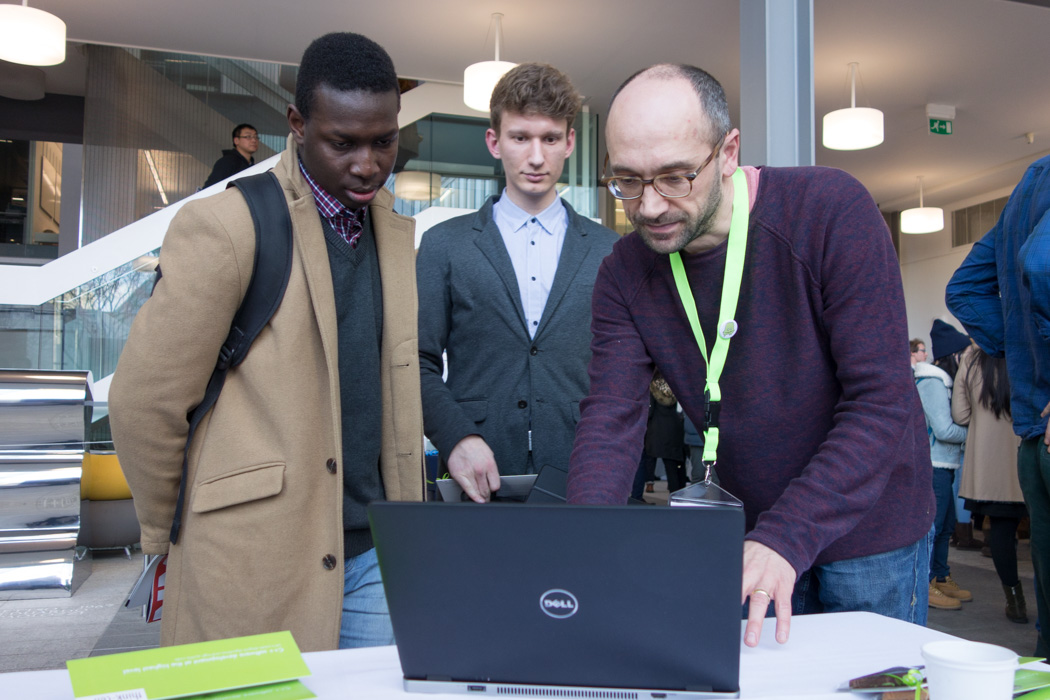 Who is think-cell?
think-cell was founded in 2002 by two computer scientists who continue to run the company. We produce graphics software that performs most of the painstaking work of creating presentation slides for our demanding users.
Find out more about our company and our working environment on the career overview page. If you are looking for more information on what development problems we are facing every day go to our C++ developer job posting.
Want to know more?
If you have any questions regarding working at think-cell, our job openings or events, please feel free to contact our colleague Marisa Freese.
hr@think-cell.com
+49 30 666473-10