Informatik Kontaktmesse at University of Stuttgart
What happened at this event?
On May 6, 2015 we whipped out our fabulous green ice-cream coffee and espresso bar to shake up the Computer Science Job Fair at University of Stuttgart. As the only company that had travelled all the way from Berlin, we were given a warm welcome. We felt immediately at home, nestled as we were between local companies. It was our first time at the job fair, but we are already considering to make a big return next year.
We were ever so thrilled to pay our first visit to Stuttgart.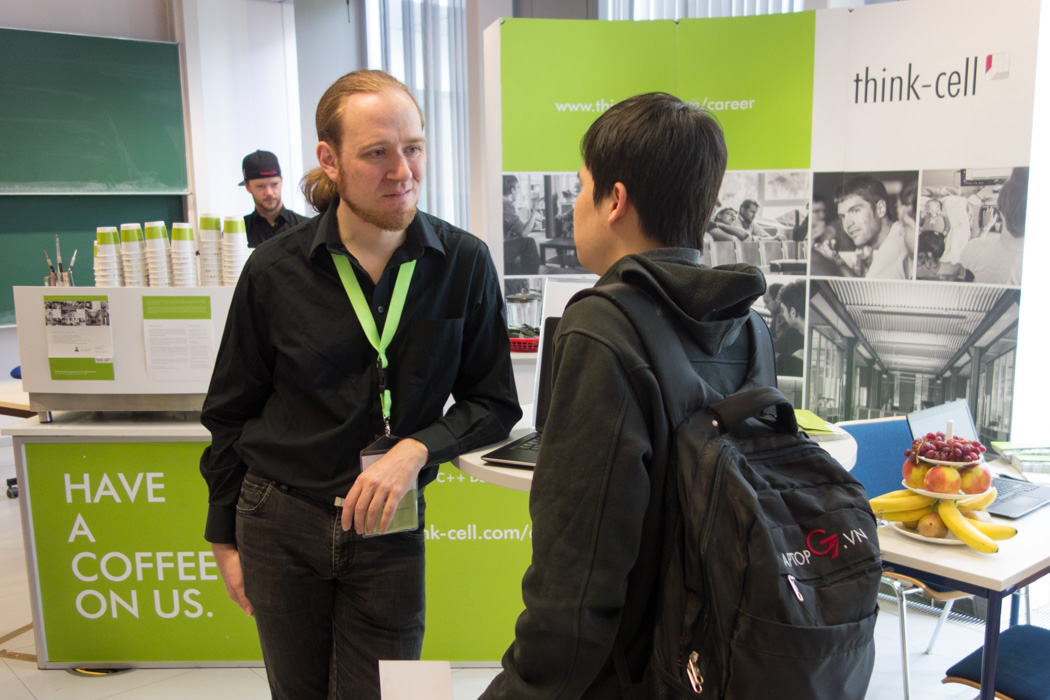 We decided to play it cool...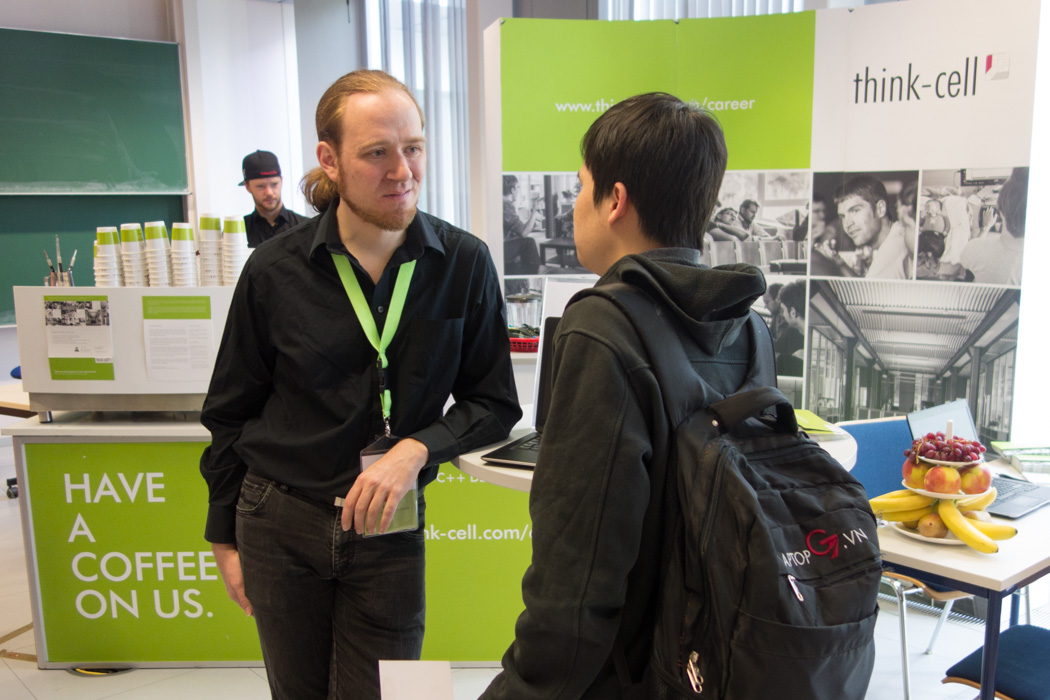 ... by adding an ice-cream coffee option to our espresso bar.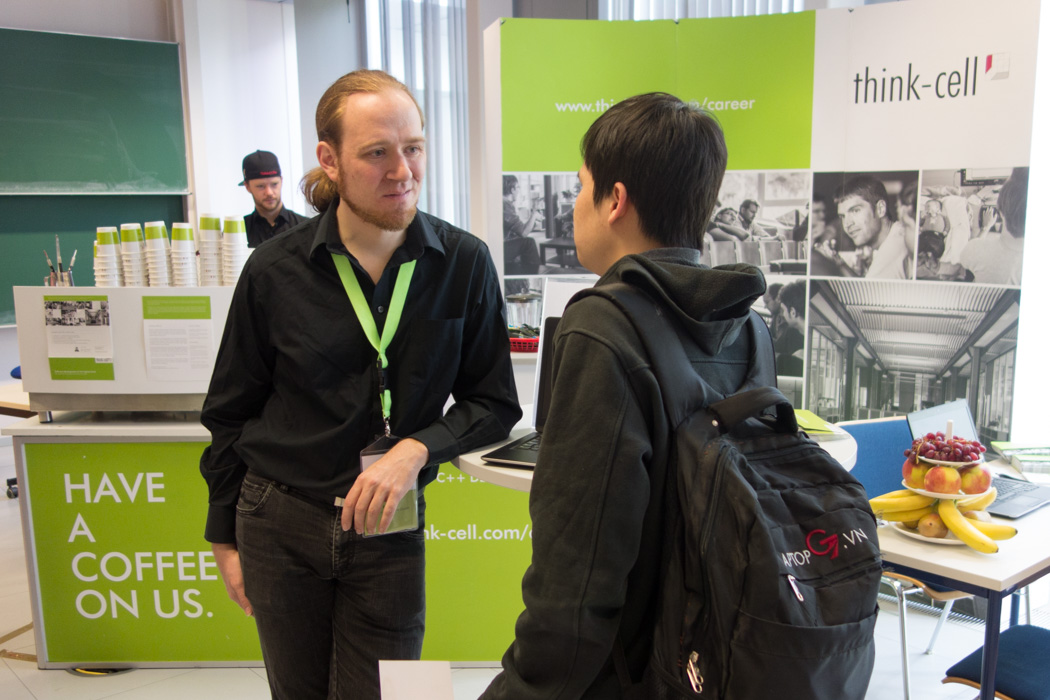 Swabians may not be famous for unnecessarily flamboyant displays of excitement, ...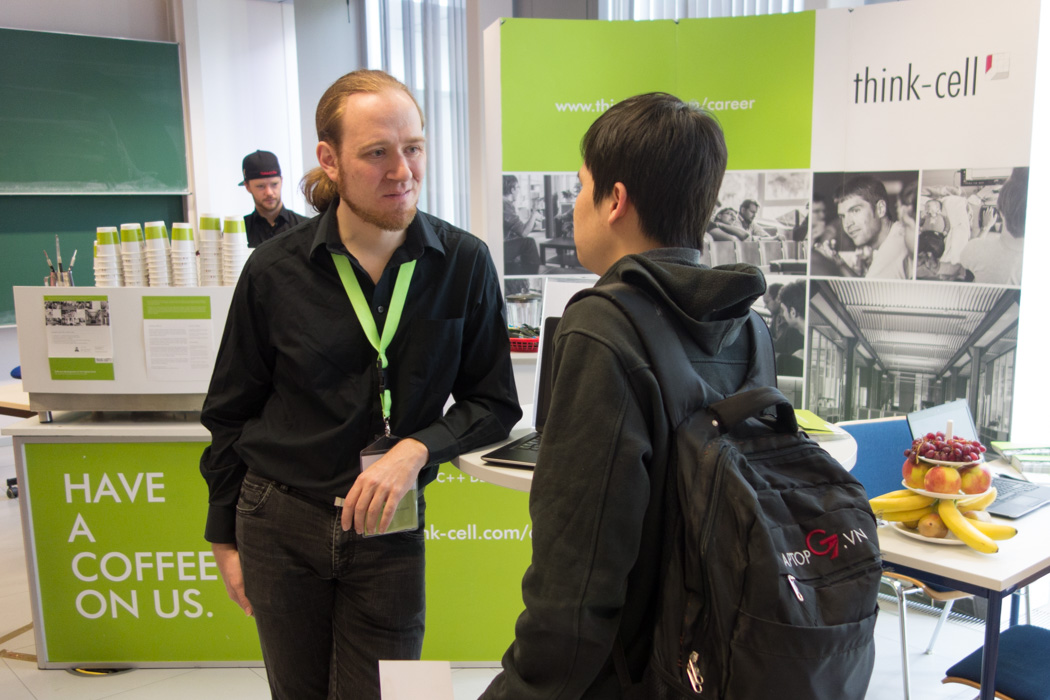 ... but when faced with think-cell's bright career opportunities, ...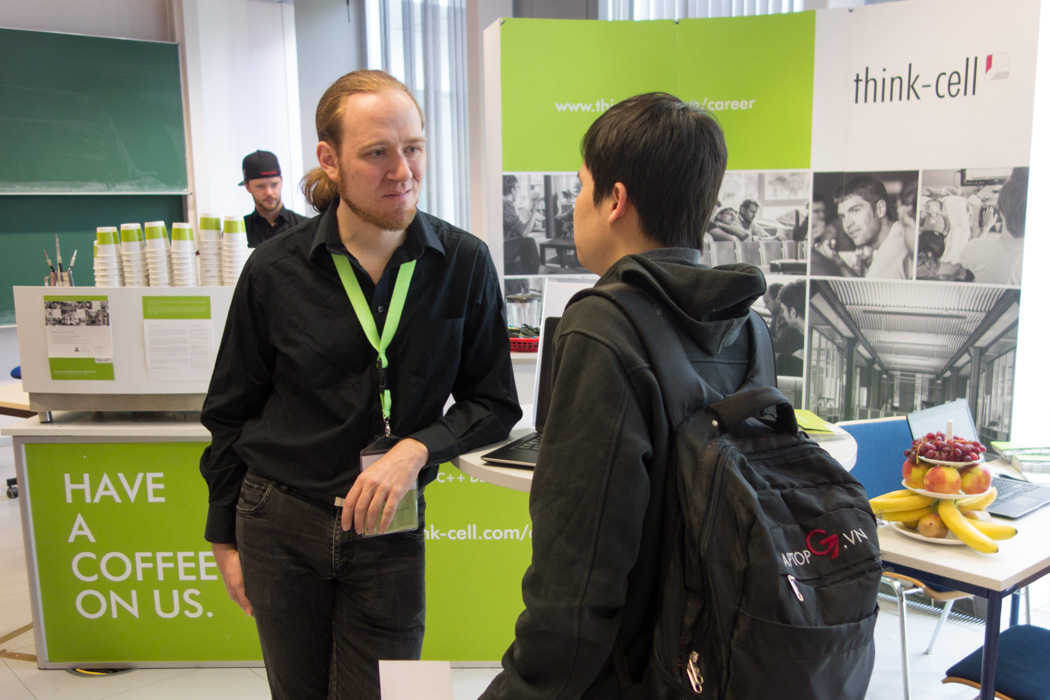 ... and enjoying the icy sugar and caffeine boost we provided, ...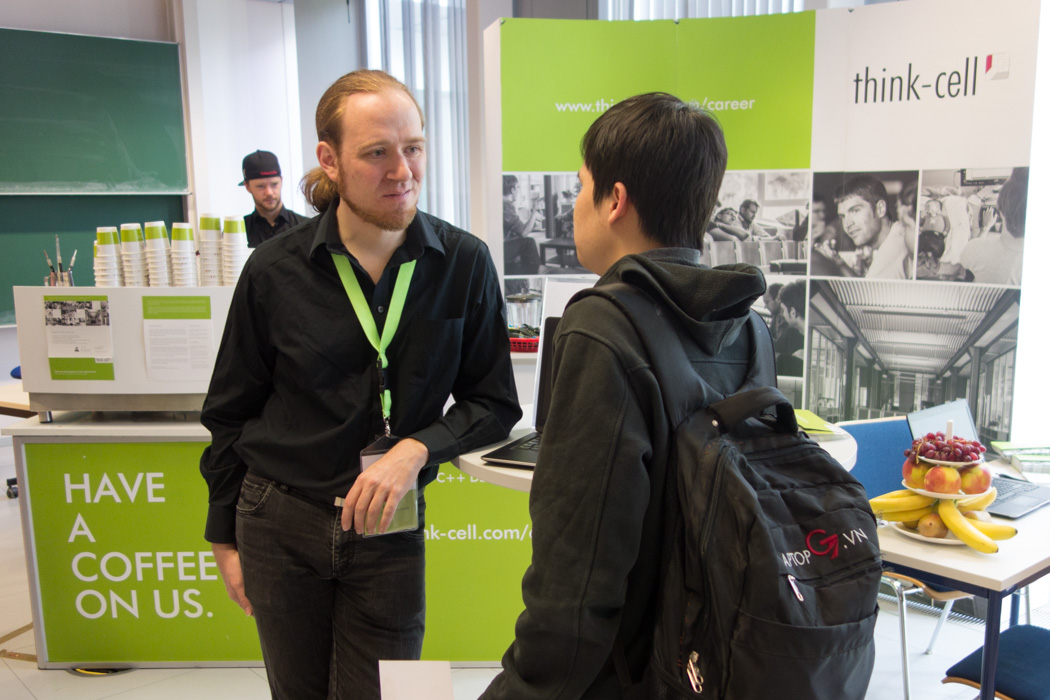 ... our coffee guests seemed positively ecstatic.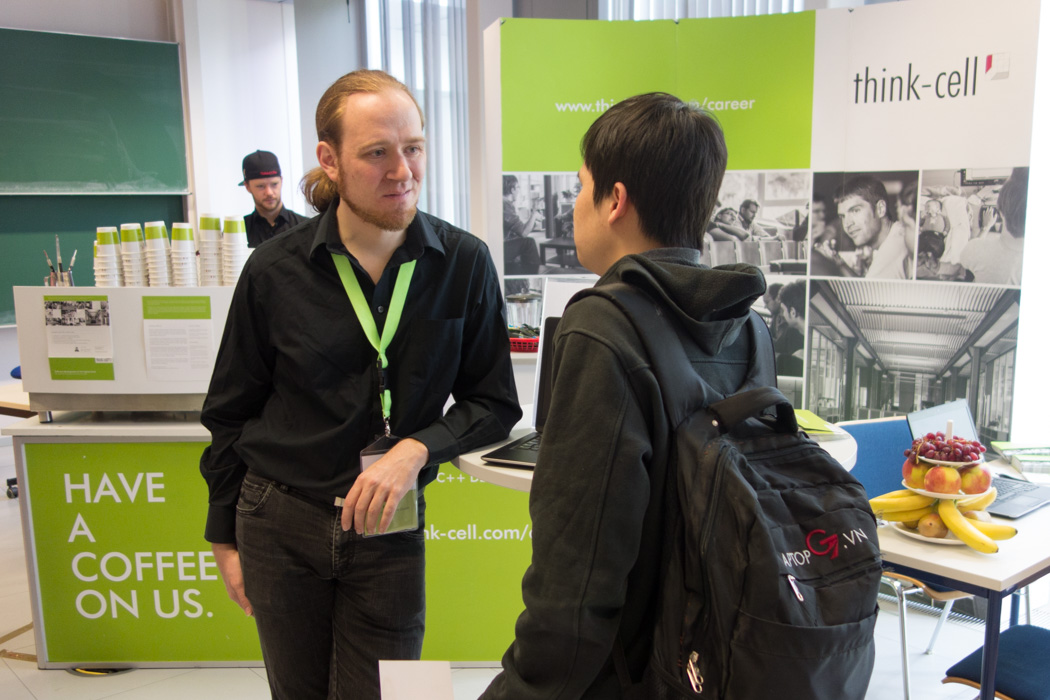 And so were we! Thanks for having us, Stuttgart.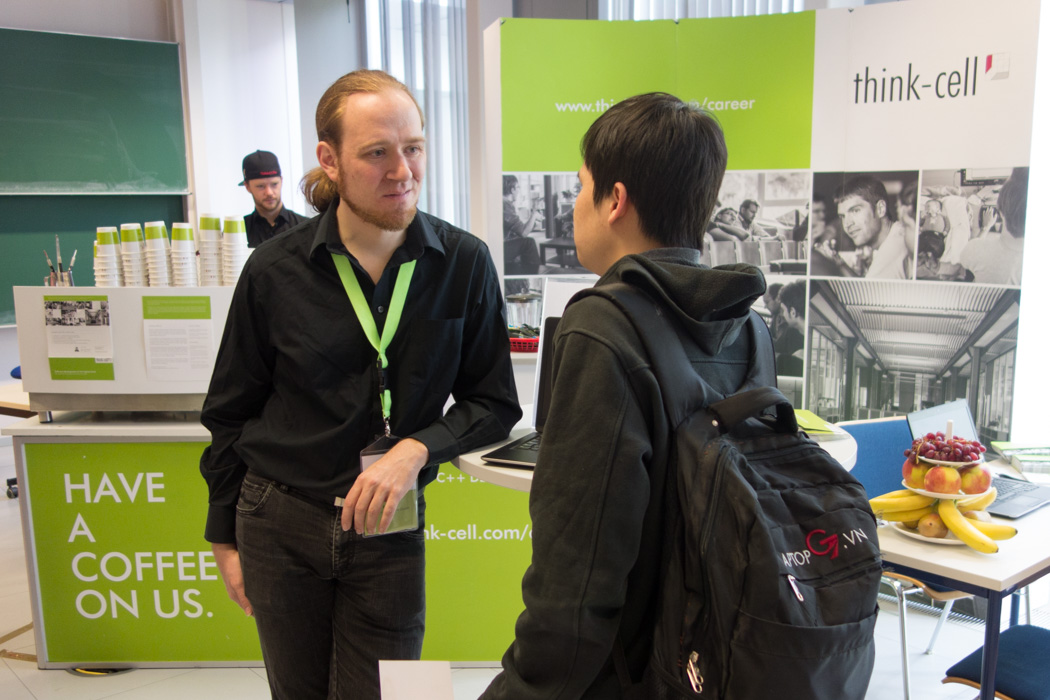 Who is think-cell?
think-cell was founded in 2002 by two computer scientists who continue to run the company. We produce graphics software that performs most of the painstaking work of creating presentation slides for our demanding users.
Find out more about our company and our working environment on the career overview page. If you are looking for more information on what development problems we are facing every day go to our C++ developer job posting.
Want to know more?
If you have any questions regarding working at think-cell, our job openings or events, please feel free to contact our colleague Marisa Freese.
hr@think-cell.com
+49 30 666473-10