What happened at this event?
On March 2, 2015, we shook up the 15th Job Fair at Warsaw University of Technology with our bright green espresso stand. Of course, our fabulous cappuccinos and cookies had nothing on the thrilling career opportunities that we presented to our coffee guests. This was the first time we took our espresso bar to Warsaw, and we sure liked the perked-up and studious Varsovians this high caffeine dosage brought to our stand.
Our visit was a blast; we hope to see you again soon, Warsaw!
As the new kid at the job fair, we decided to buy some new friends with free coffee!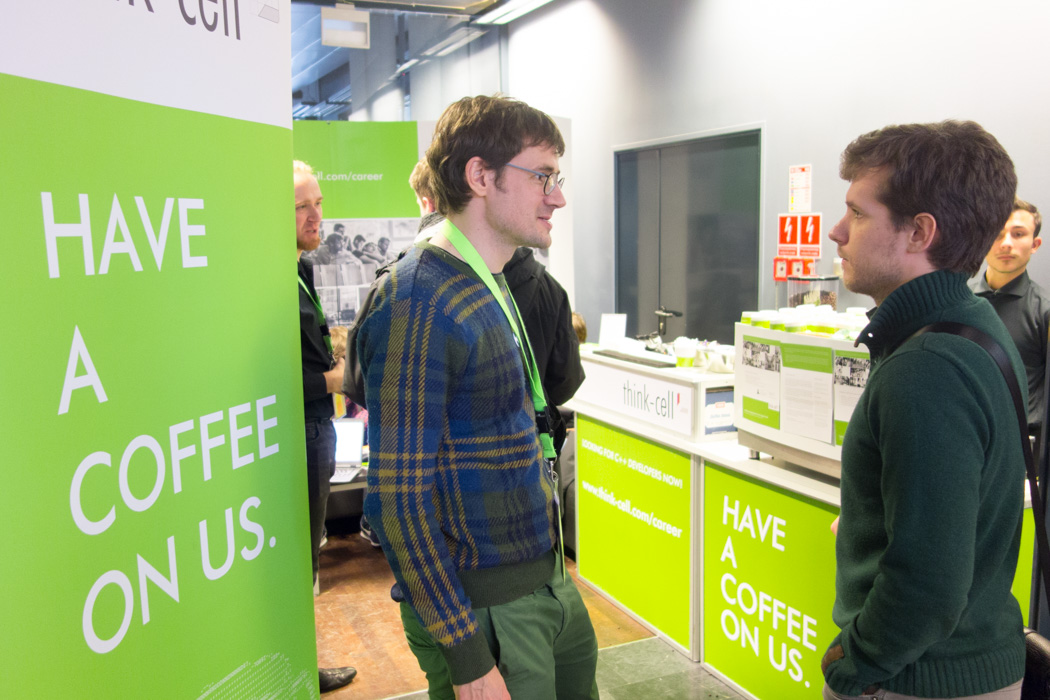 This worked well! So people came to us for cappuccino, ...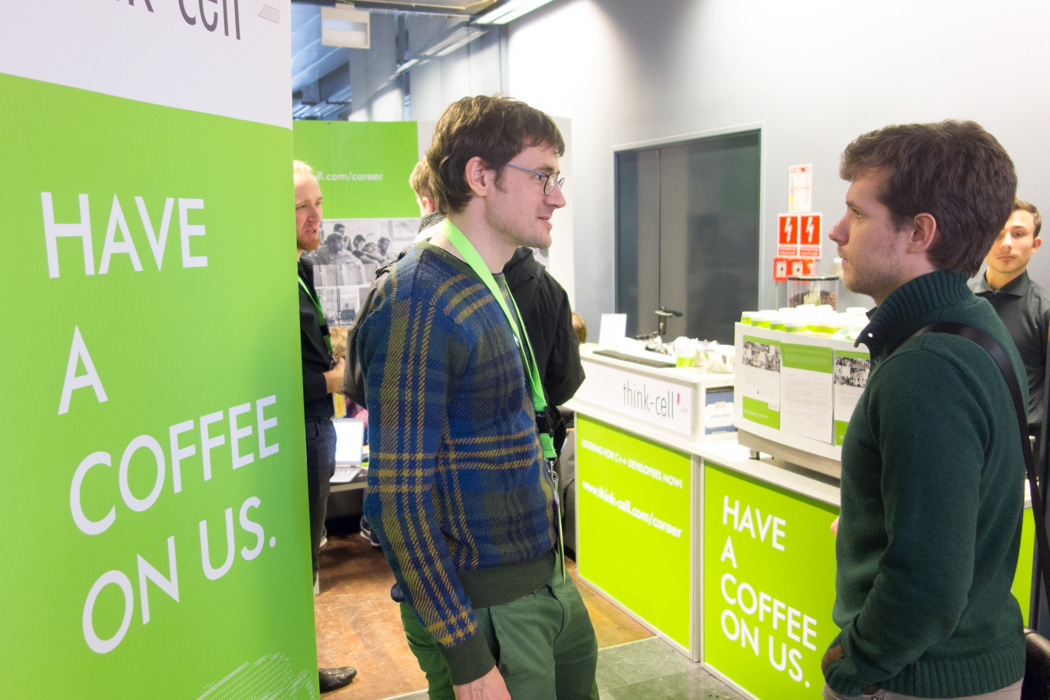 ... and left with new acquaintances and career opportunities in Berlin.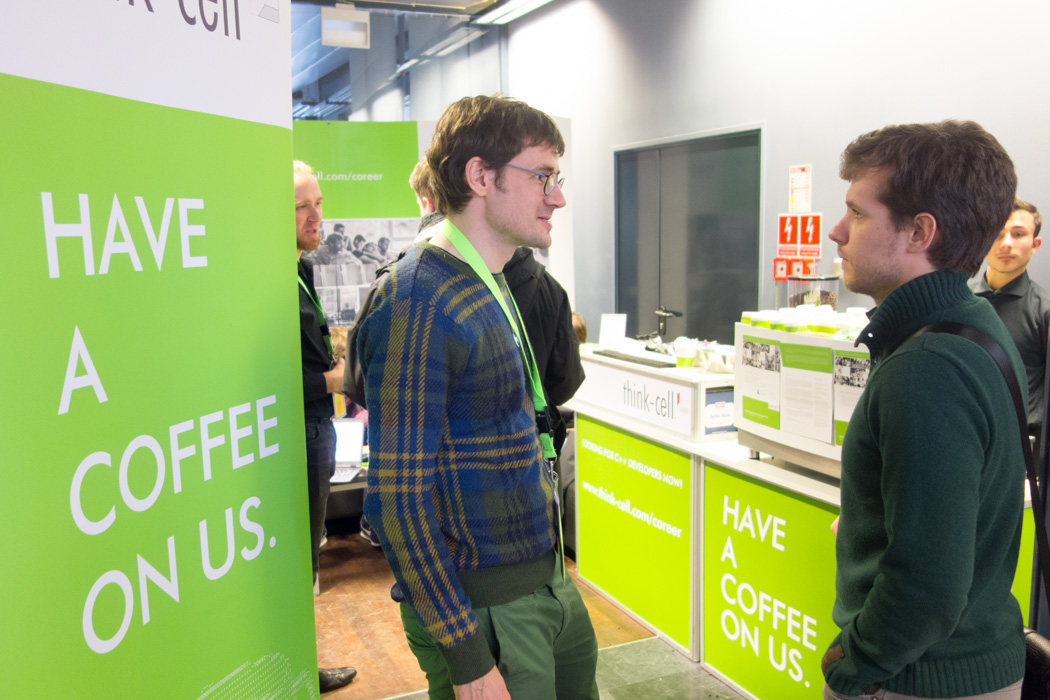 Our developers were happy to talk about the problems we have solved...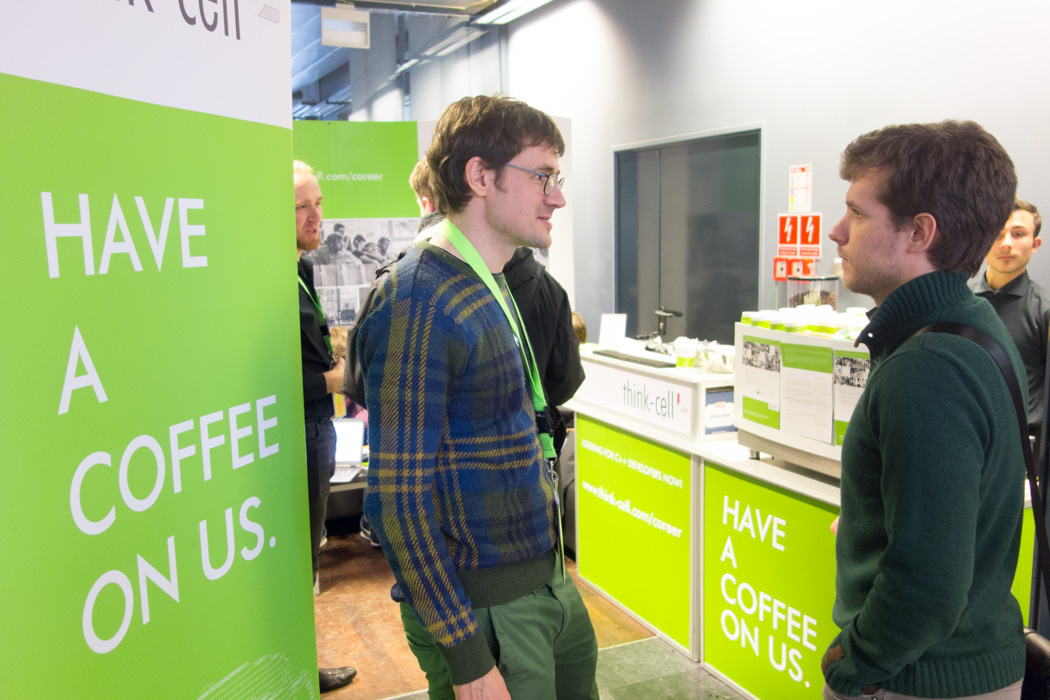 ... and the exciting challenges we are still facing.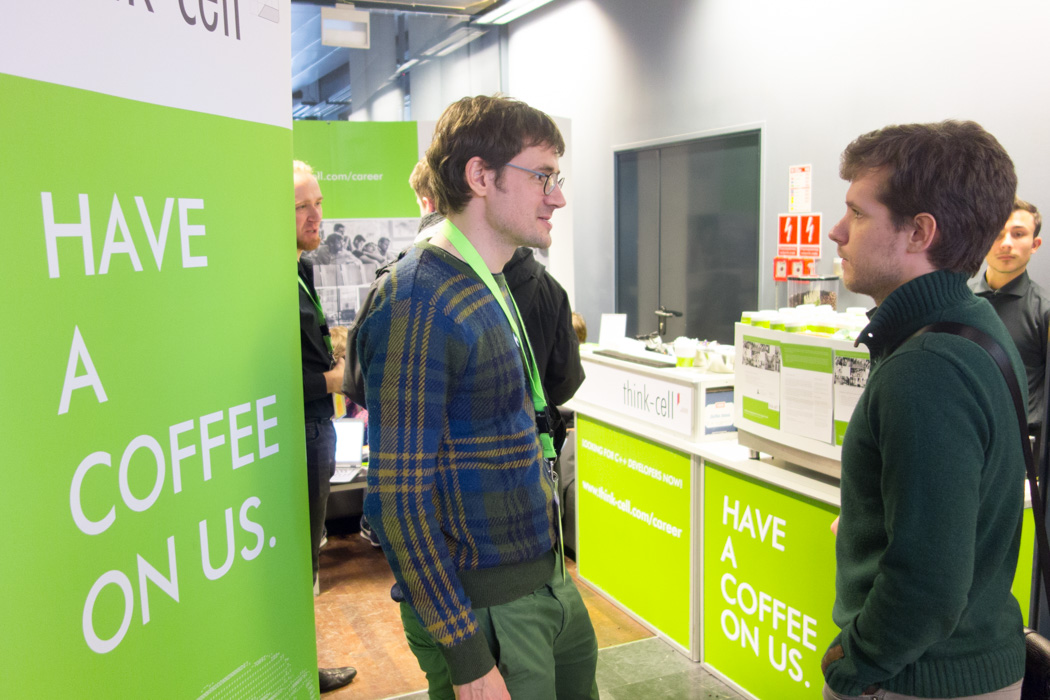 We lent an open ear to questions about working for think-cell, ...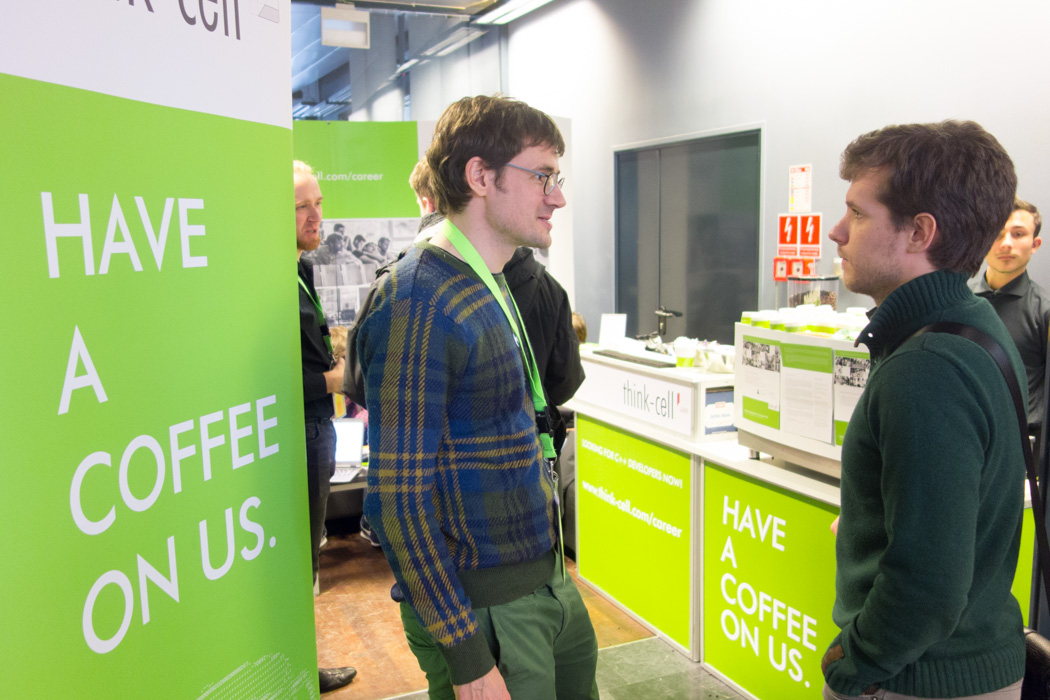 ... and the opportunities and benefits we offer our employees.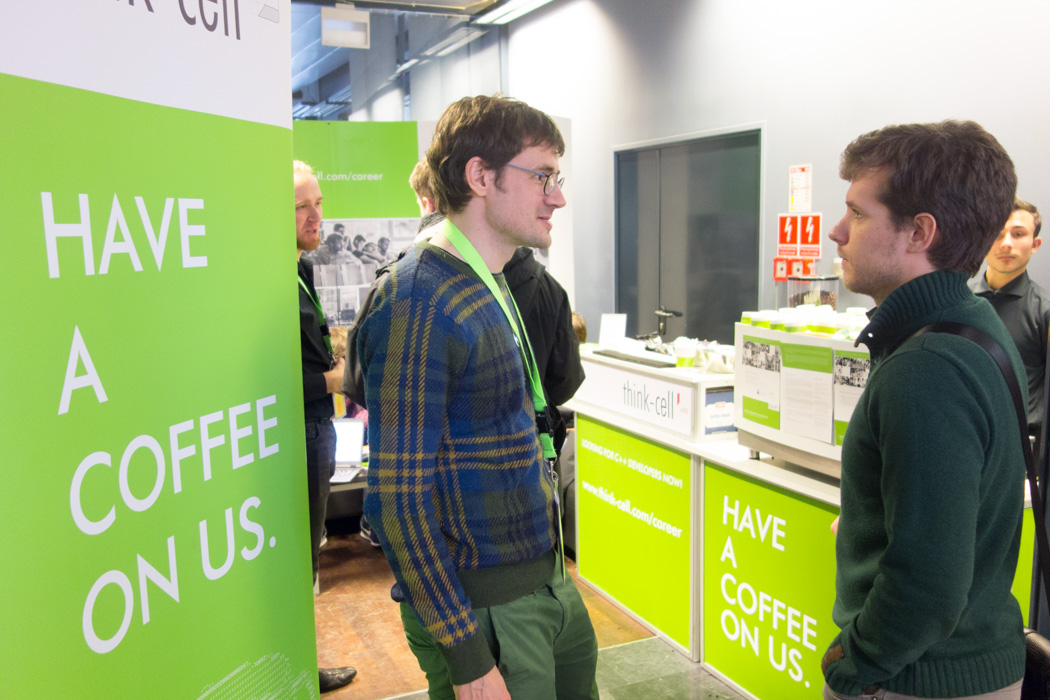 Thanks to all our coffee guests for making this such a lovely day!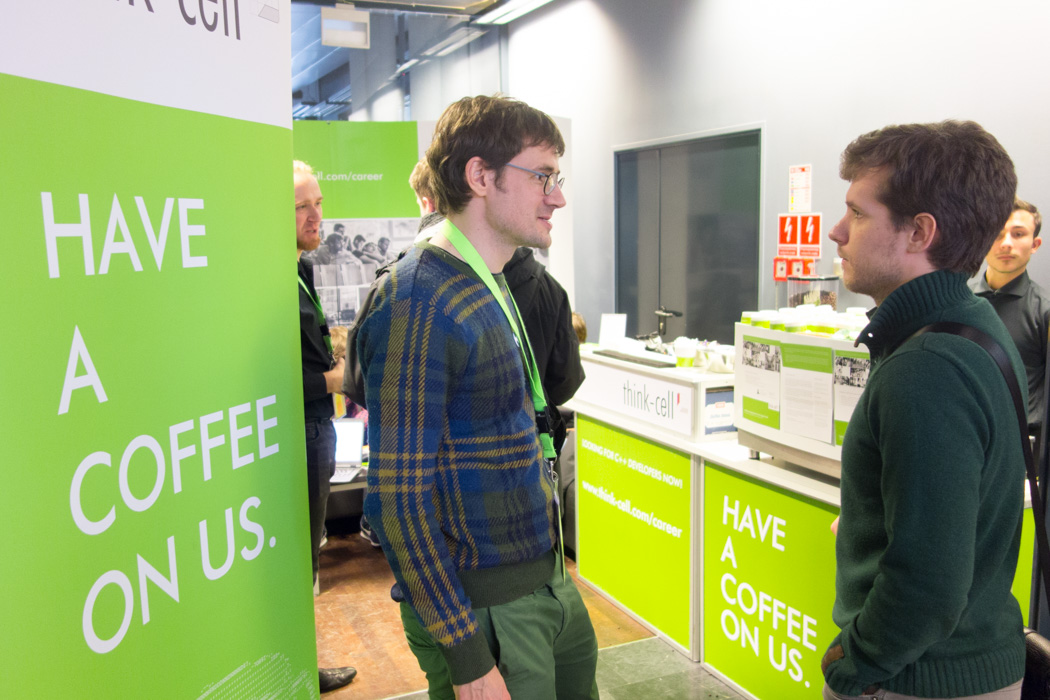 Who is think-cell?
think-cell was founded in 2002 by two computer scientists who continue to run the company. We produce graphics software that performs most of the painstaking work of creating presentation slides for our demanding users.
Find out more about our company and our working environment on the career overview page. If you are looking for more information on what development problems we are facing every day go to our C++ developer job posting.
Want to know more?
If you have any questions regarding working at think-cell, our job openings or events, please feel free to contact our colleague Marisa Freese.
hr@think-cell.com
+49 30 666473-10