What happened at this event?
After spicing up the summer party of the Department of Informatics at Technische Universität München we returned with a lecture on concurrent programming in November. More than thirty interested students and researchers followed our invitation to attend the talk on "The C++ Memory Model" by Valentin Ziegler, senior software engineer at think-cell. Following the lecture, we surprised our guests with a delicious buffet and a glass of bubbly.
Valentin's talk at TU München was...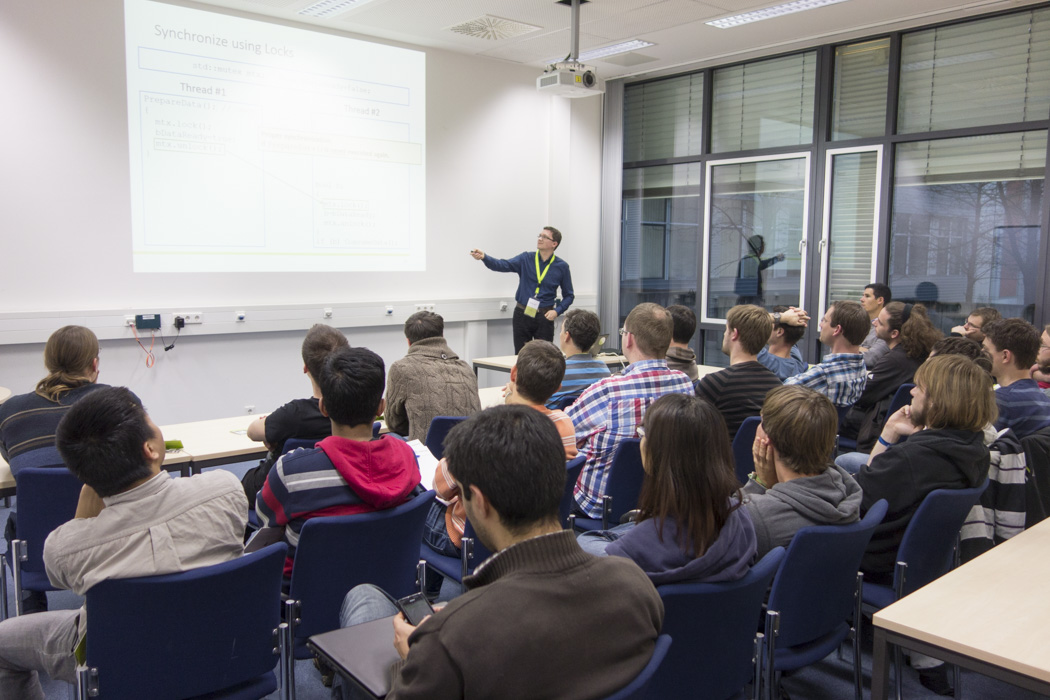 ... well crowded up to...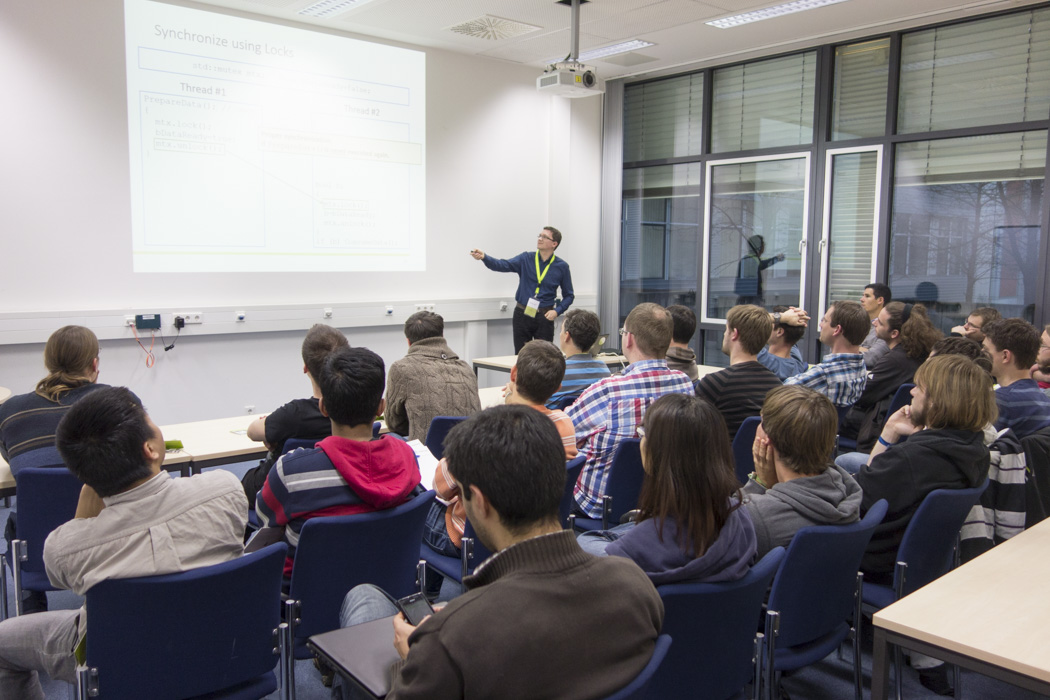 ... the last standing spot in the back.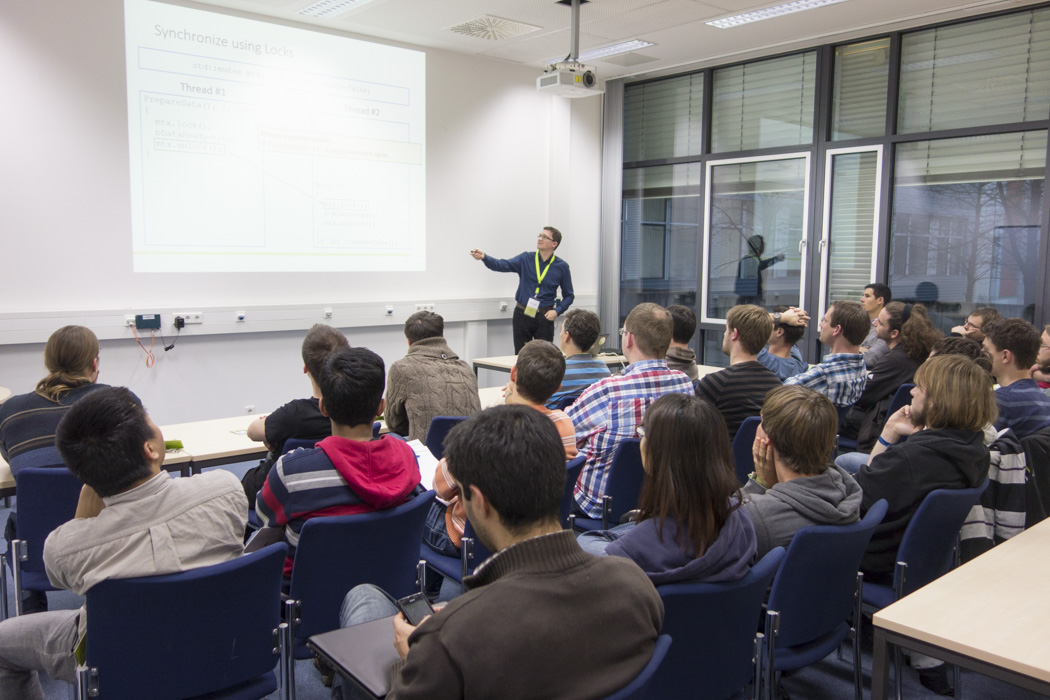 We followed up the talk with a delicious buffet.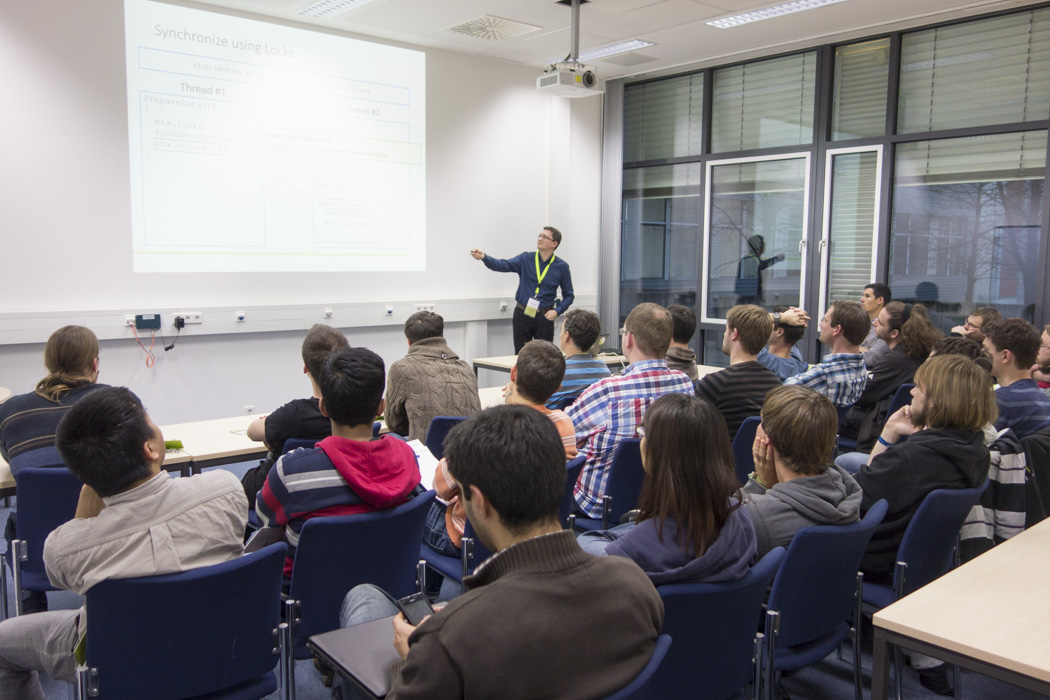 Here, we intrigued our guests with the many problems we...
... have solved at think-cell, and the career opportunities...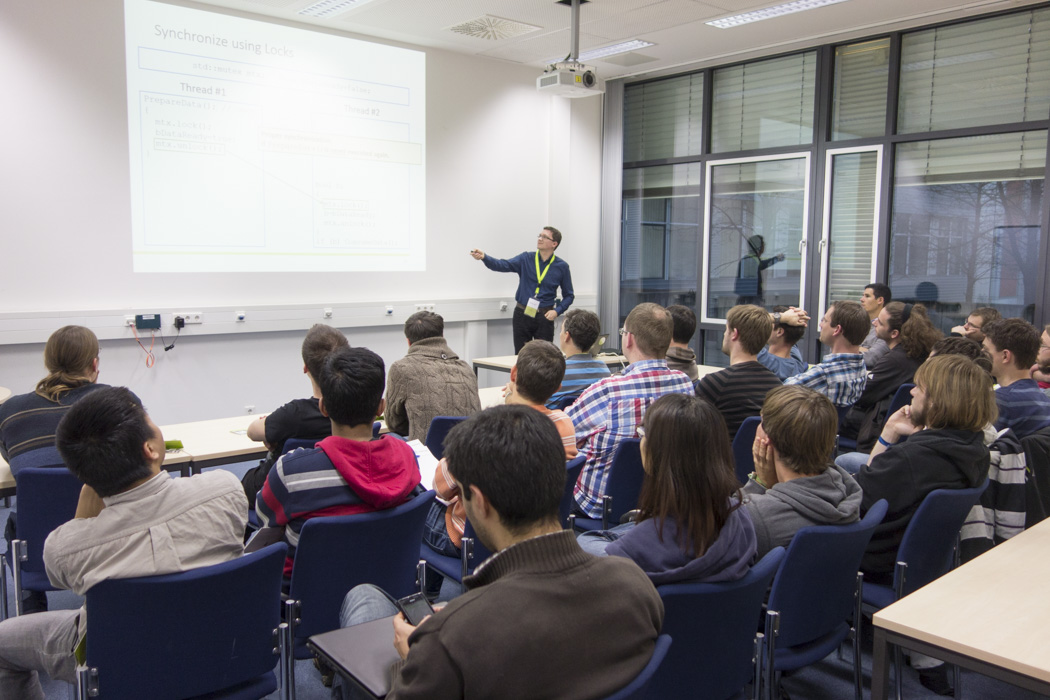 ... we offer in our software support and development.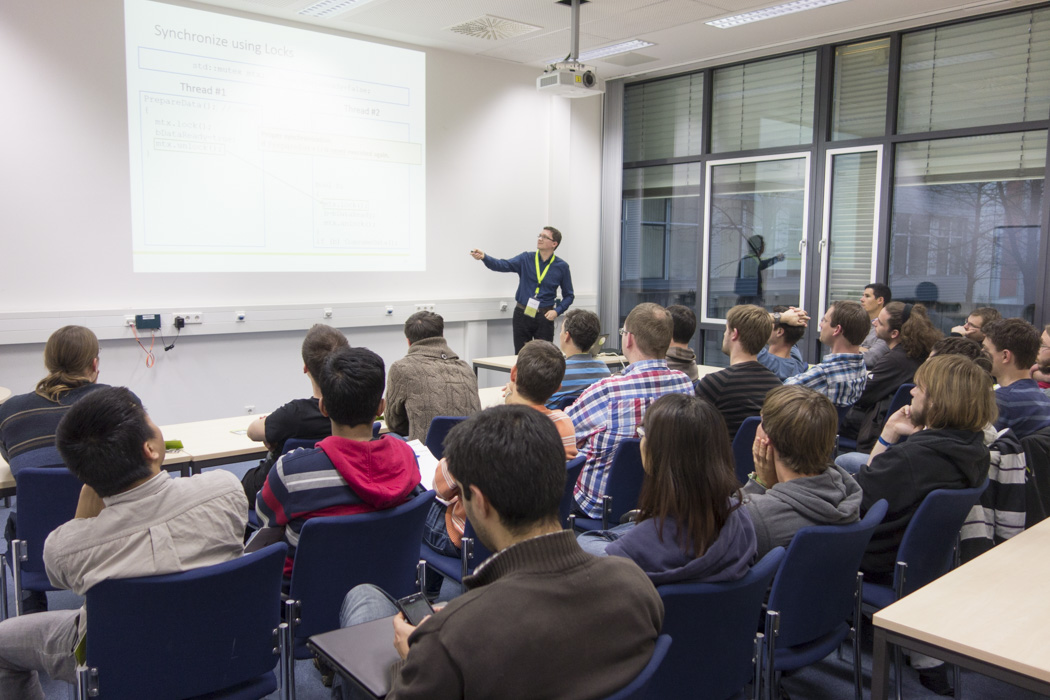 All the while, Valentin was much sought after, ...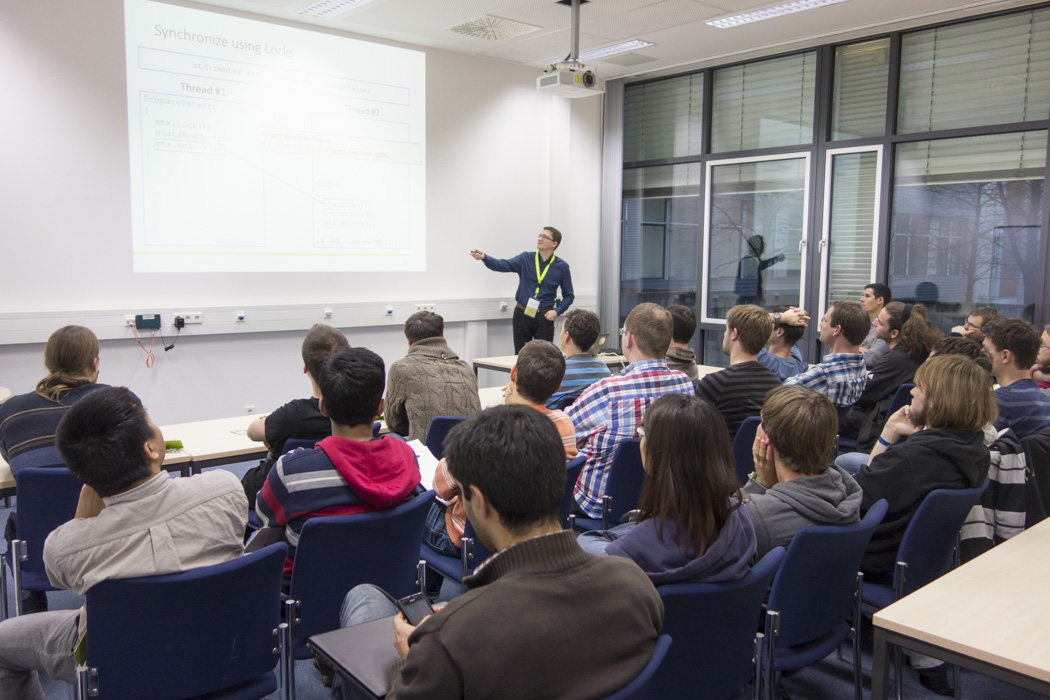 ... and was happy to answer questions about his talk.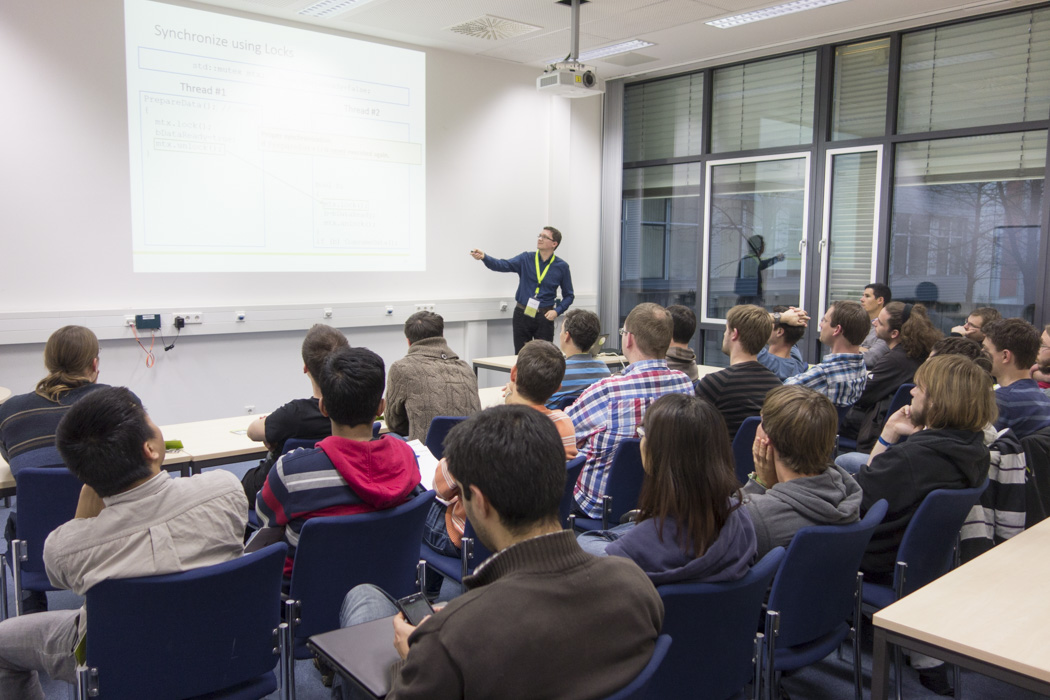 Hope to see you again soon, TU München!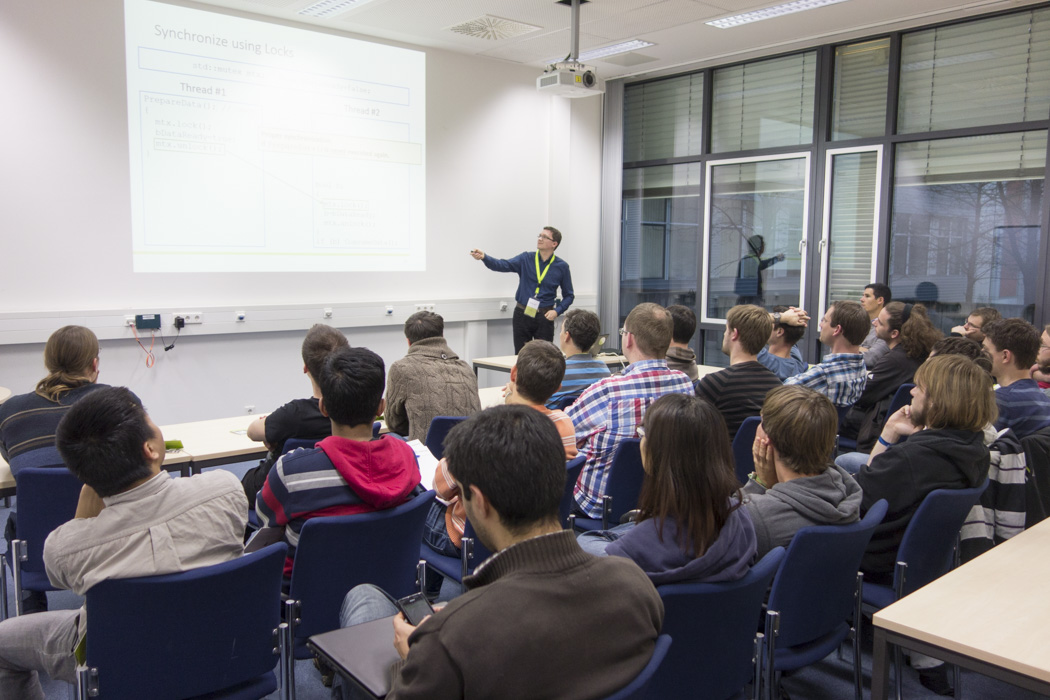 By the way, Valentin also spoke at Meeting C++ 2014 in Berlin. Did you miss his talk? You can now watch it here:
Who is think-cell?
think-cell was founded in 2002 by two computer scientists who continue to run the company. We produce graphics software that performs most of the painstaking work of creating presentation slides for our demanding users.
Find out more about our company and our working environment on the career overview page. If you are looking for more information on what development problems we are facing every day go to our C++ developer job posting.
Want to know more?
If you have any questions regarding working at think-cell, our job openings or events, please feel free to contact our colleague Marisa Freese.
hr@think-cell.com
+49 30 666473-10