What happened at this event?
When we first met Universität Hamburg's RoboCup team, the Bit-Bots, at RoboCup German Open 2014, we were impressed. So when their Department of Informatics announced its graduation ceremony, we decided to give the afternoon a proper boost with our fabulous cocktail bar. After all, there is no better way than a delicious cocktail to turn a graduation ceremony into a smashing summer party!
We were thrilled to meet our RoboCup friends again. See you again soon, Bit-Bots!
Our bartenders enjoyed some peace and quiet at their green spot at the party.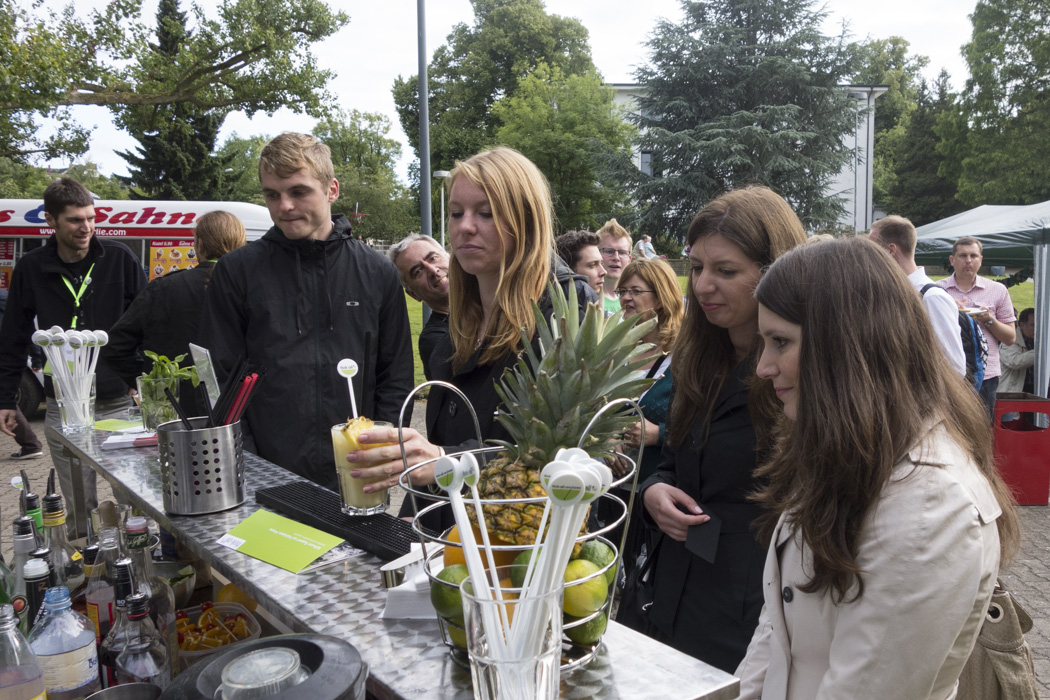 But it turned out to have been the calm before the storm.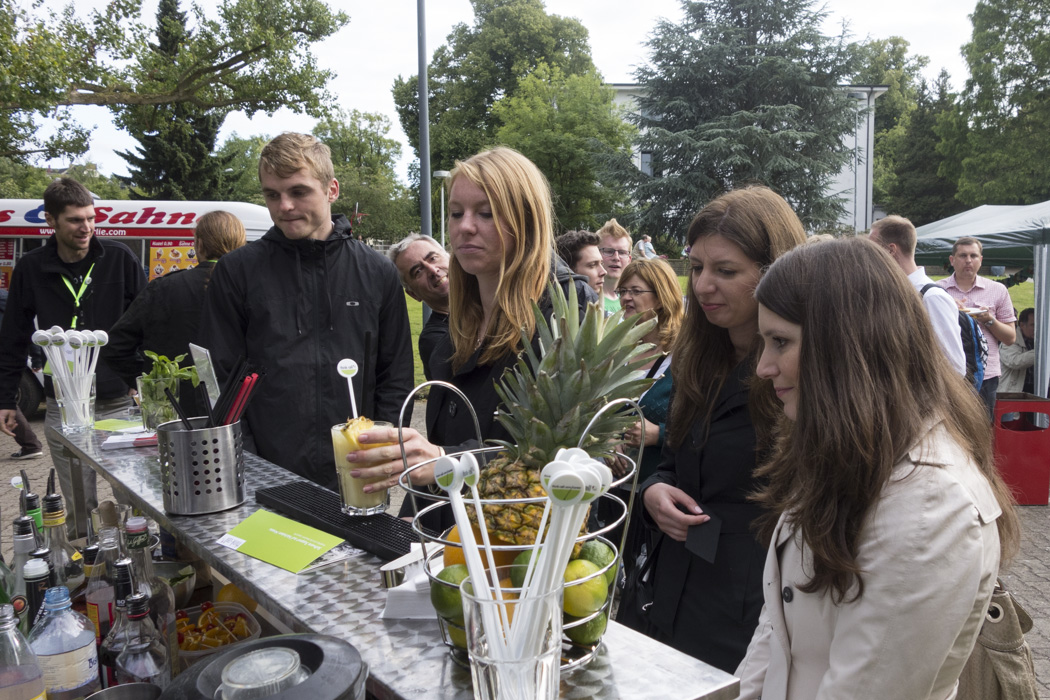 We had a great time, making new friends while they were chewing, ...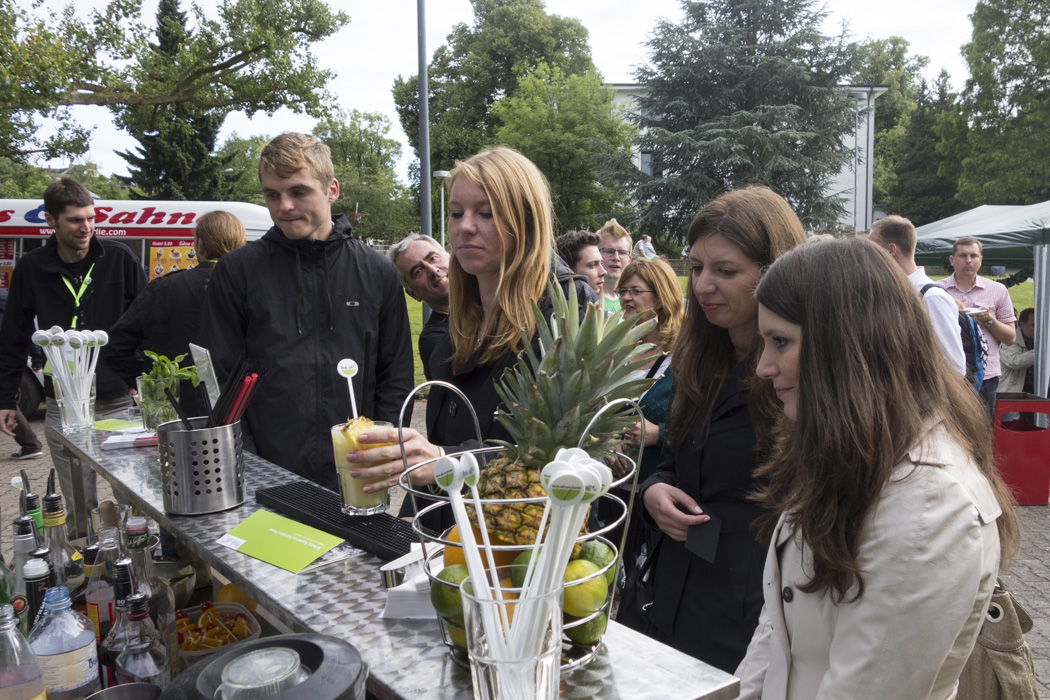 ... not to mention while they were queuing!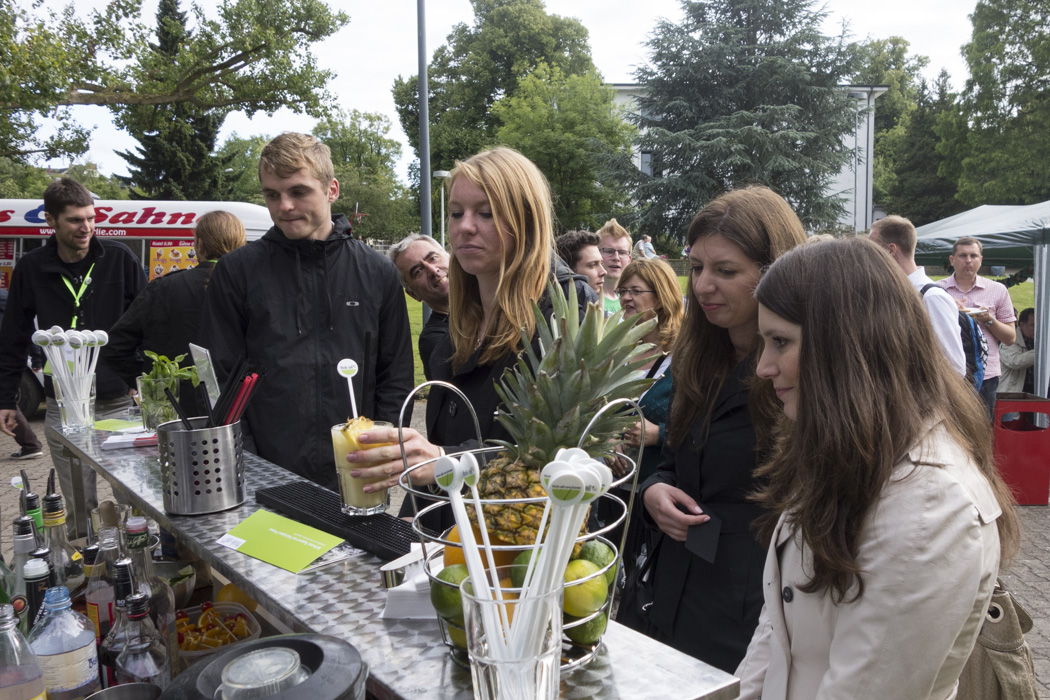 Meanwhile, Fiona.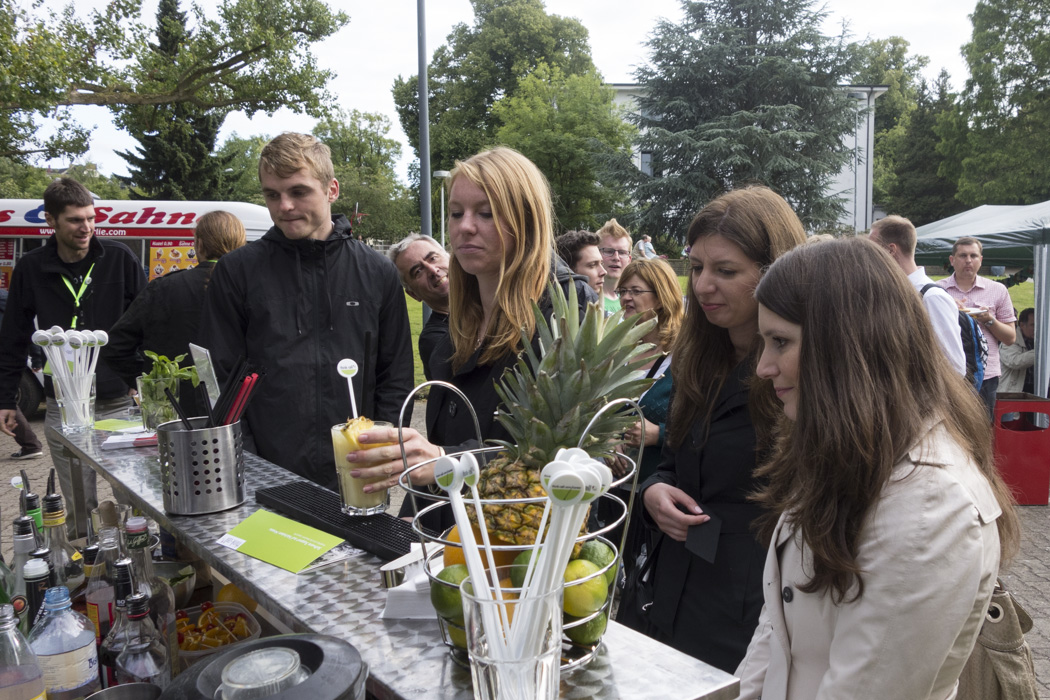 And while Fiona entertained the masses, ...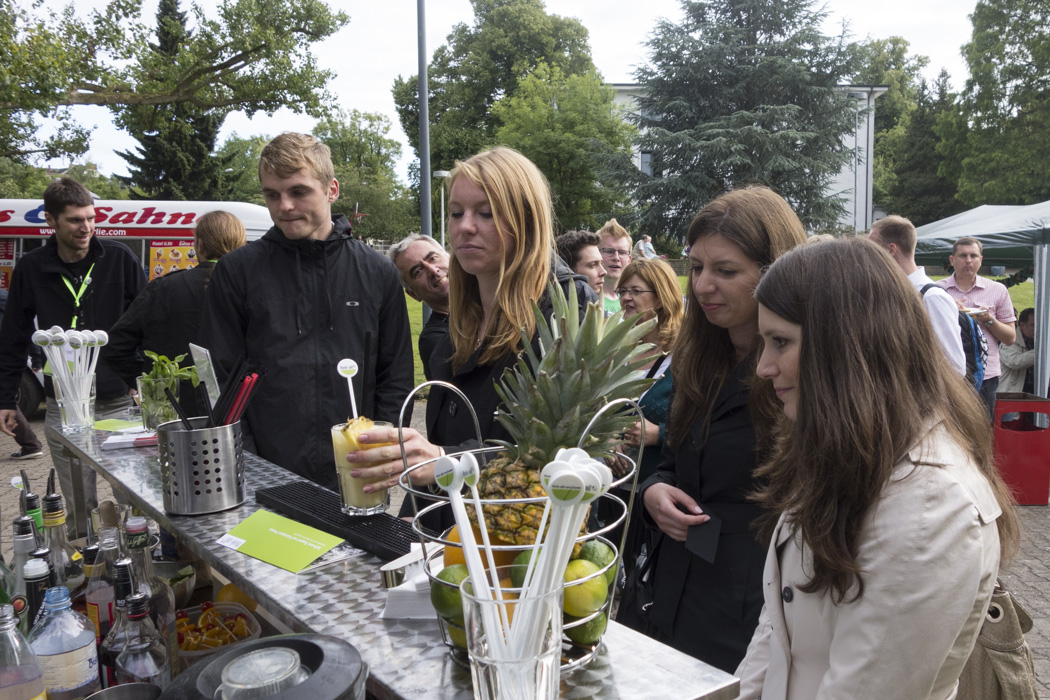 ... our cocktails put love in the air, ...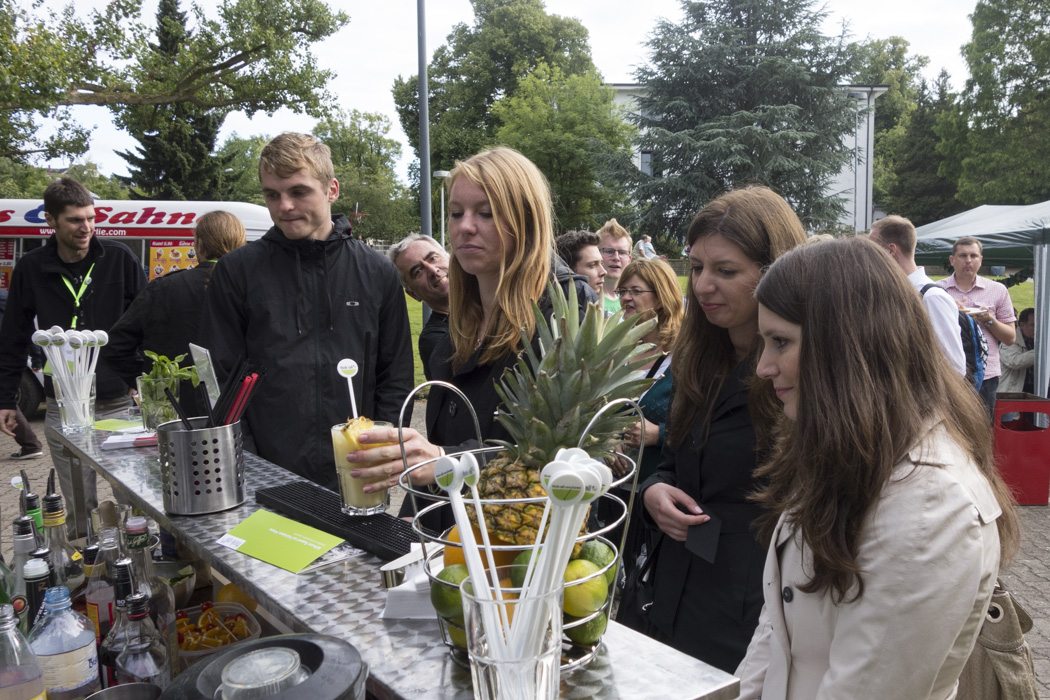 ... and a smile on Hamburg's faces.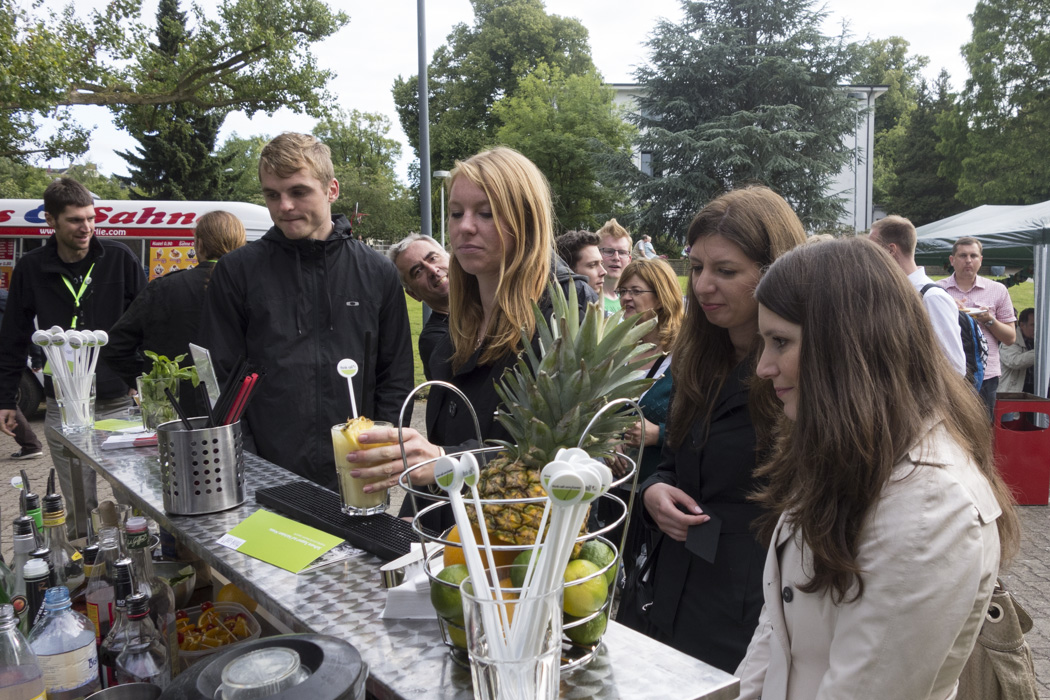 Congratulations to all graduates!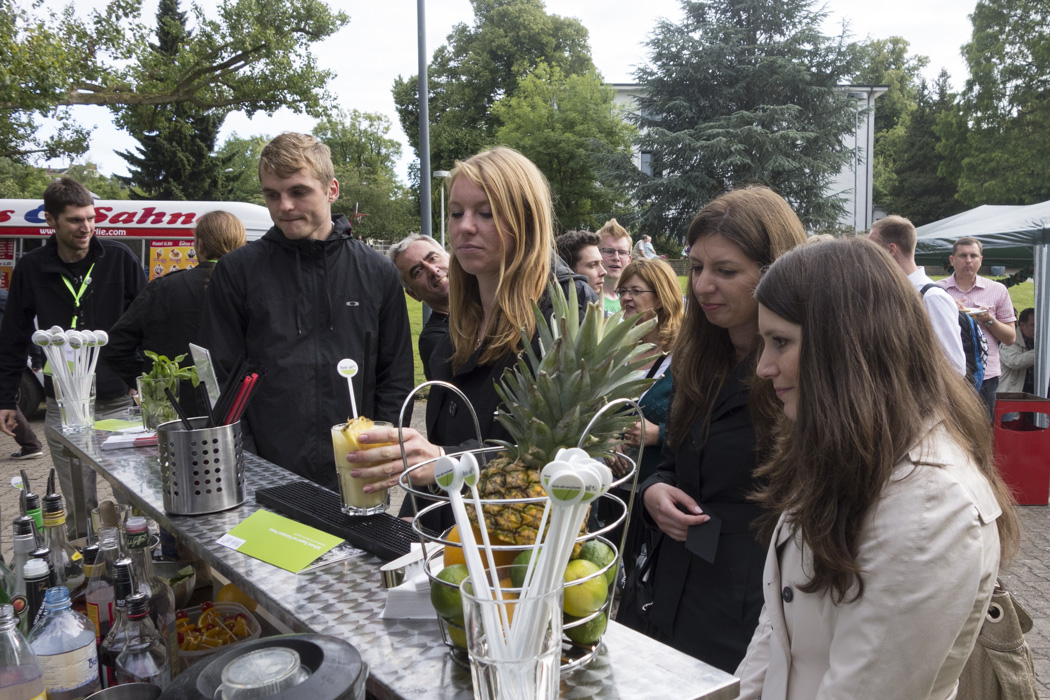 Who is think-cell?
think-cell was founded in 2002 by two computer scientists who continue to run the company. We produce graphics software that performs most of the painstaking work of creating presentation slides for our demanding users.
Find out more about our company and our working environment on the career overview page. If you are looking for more information on what development problems we are facing every day go to our C++ developer job posting.
Want to know more?
If you have any questions regarding working at think-cell, our job openings or events, please feel free to contact our colleague Marisa Freese.
hr@think-cell.com
+49 30 666473-10