What happened at this event?
We have a long tradition of going all out for the Computer Science Department at RWTH Aachen. So naturally, we would not miss their Summer Party 2014 for the world. Having a passion for ice cream and coffee may not be a necessary ingredient for success, but we at think-cell sure like our daily ice creams and hourly espressos. Therefore, we decided to treat our friends in Aachen to a refreshing ice-cream coffee, along with some complimentary tech talk at our bar! In the evening, we offered more refreshments at our bright green cocktail bar to celebrate with the graduates and really get the party going.
Did you miss our presentation? Watch it now!
Serving ice-cream coffee with our tech talks worked out well for all involved.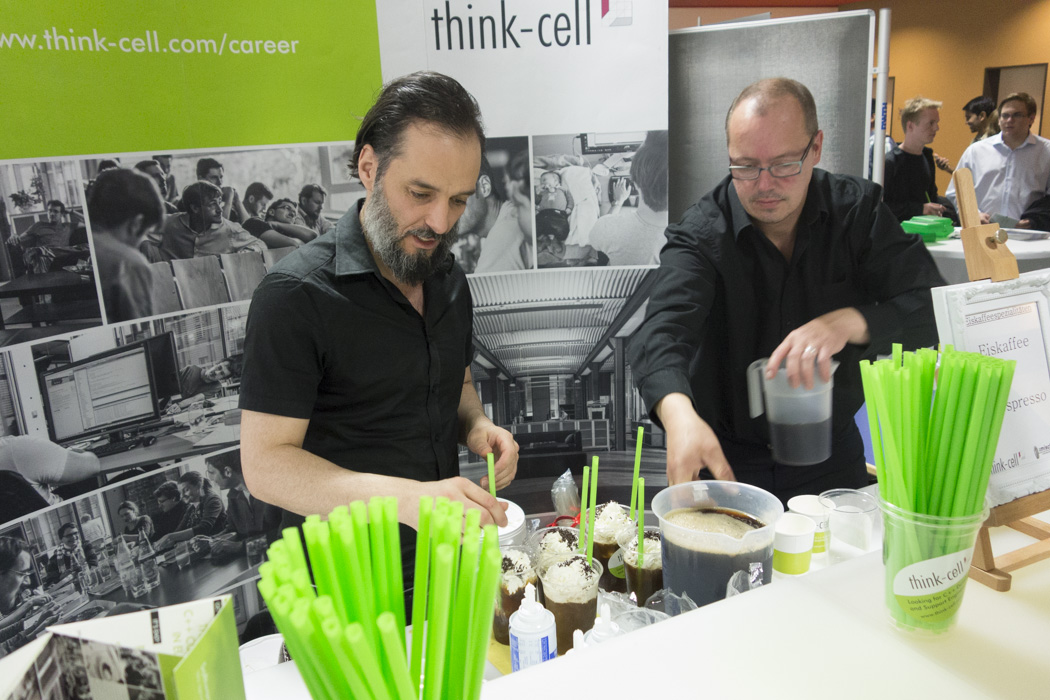 We had very little reservations about doping our guests with caffeine and sugar...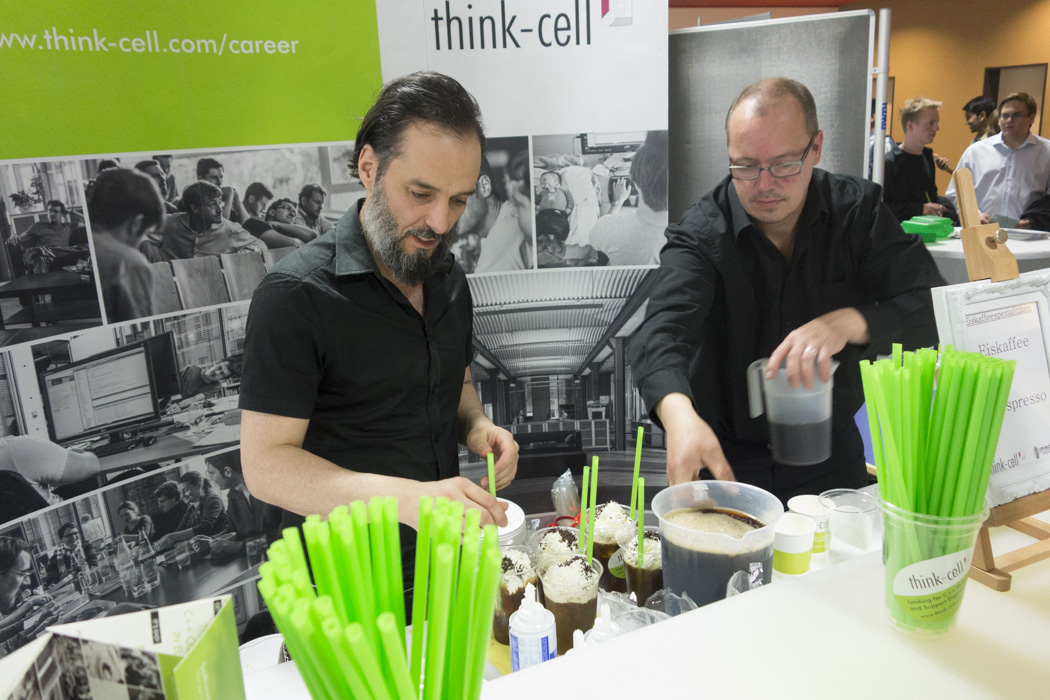 ... even though uni students are getting younger and younger!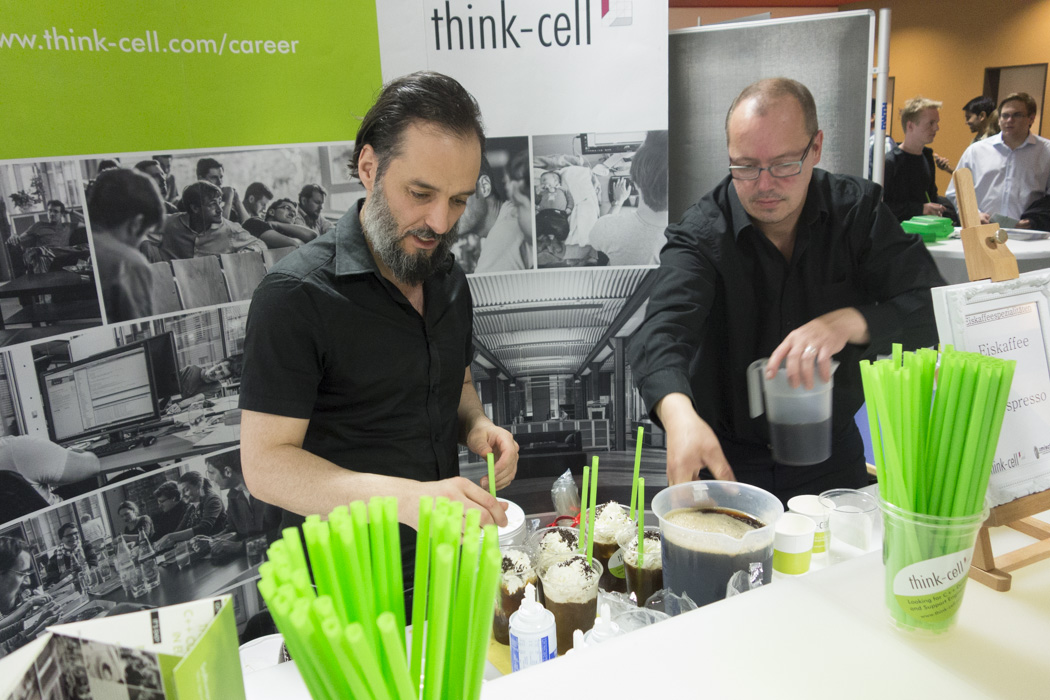 Coffee and tech talk: What's not to love?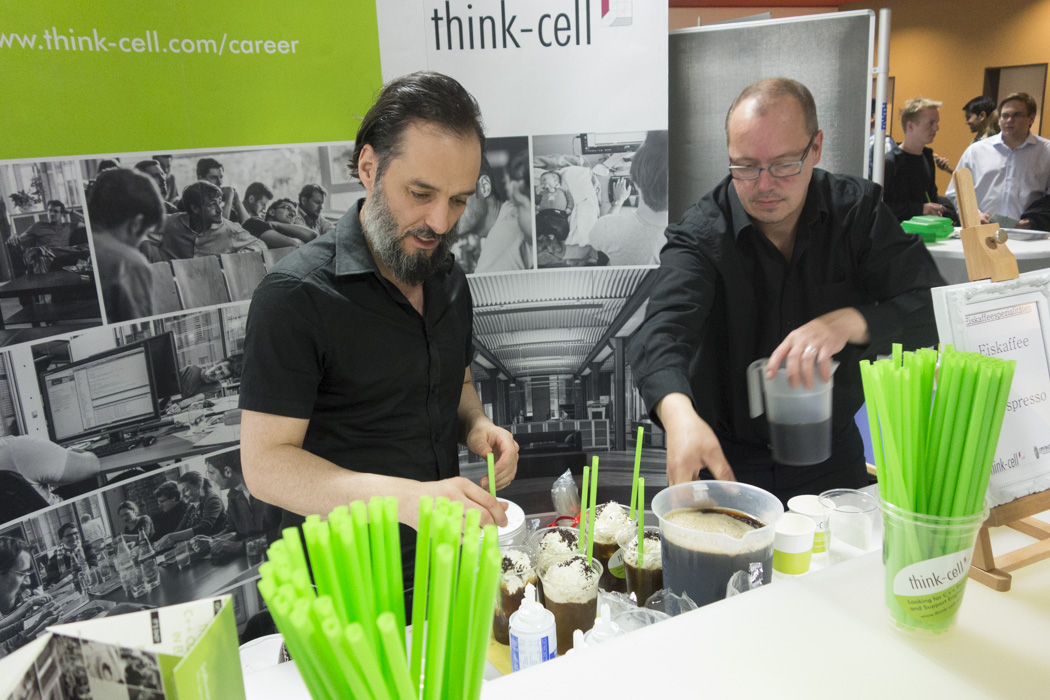 During our 3-minutes of fame on stage, we heated up the crowd...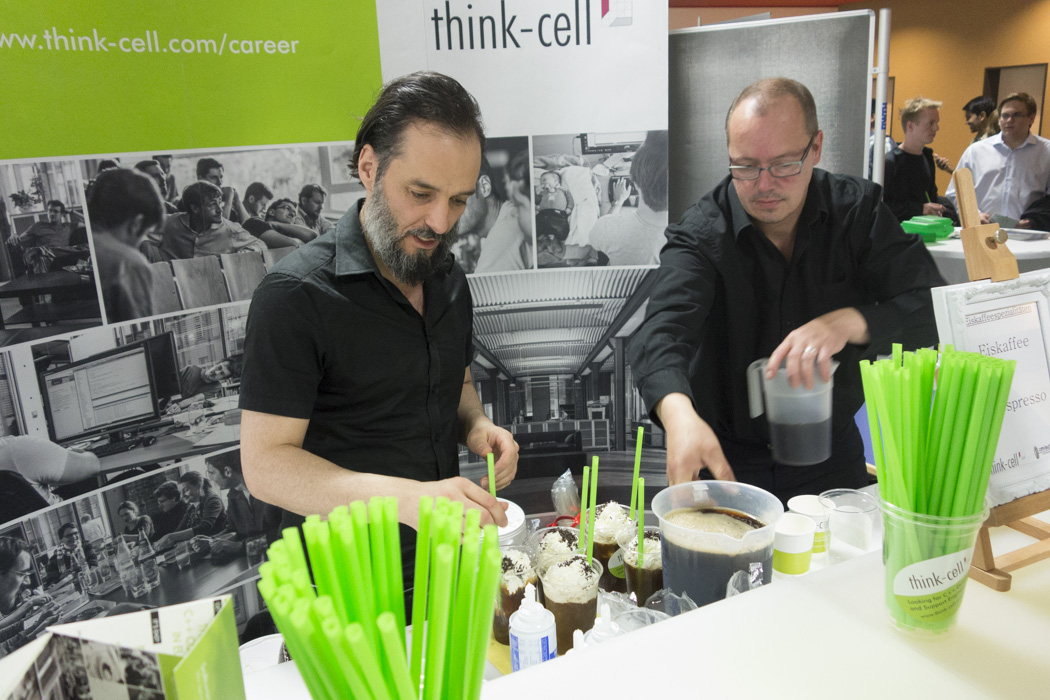 ... with a little help from our mascot, Cody.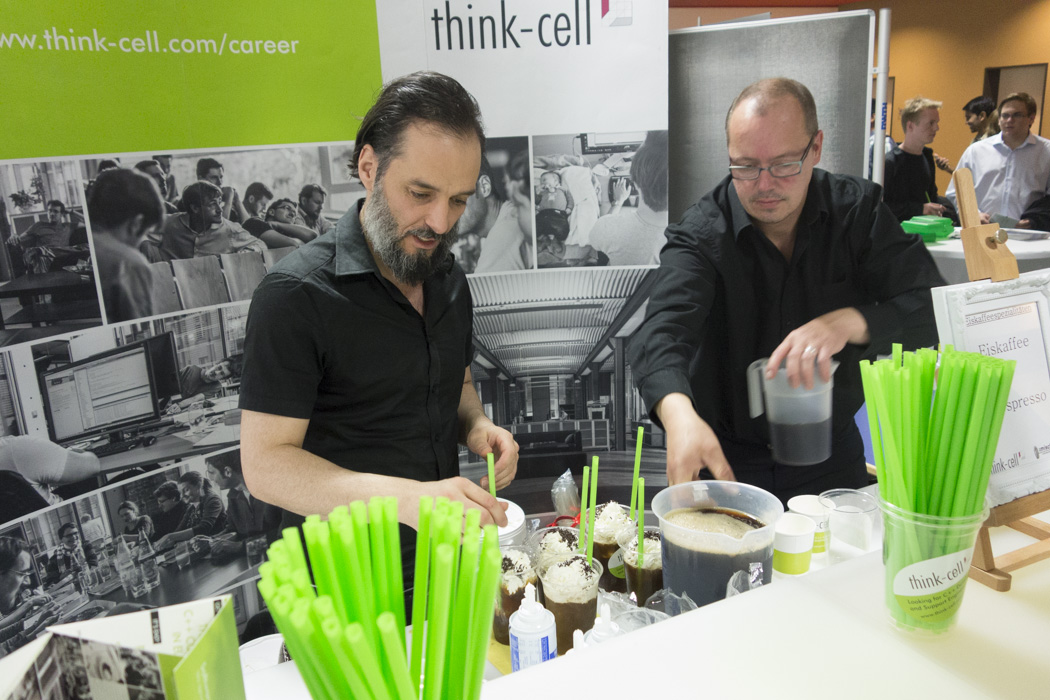 When our green cocktail bar finally opened, ...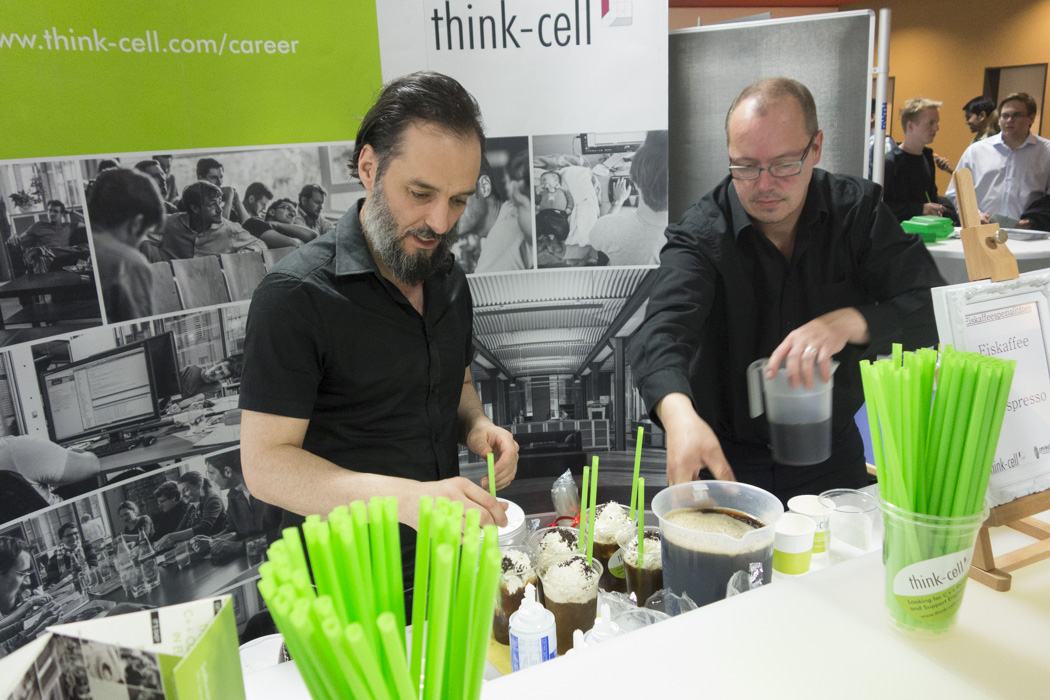 ... our bartenders came prepared.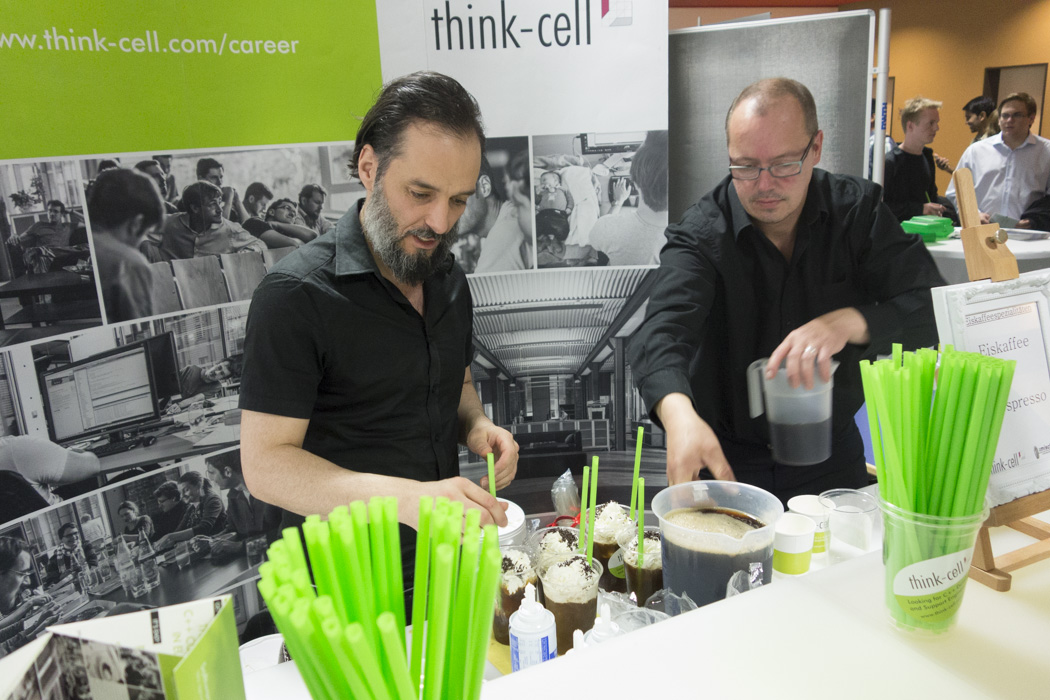 We cannot wait to see you again in December, RWTH Aachen!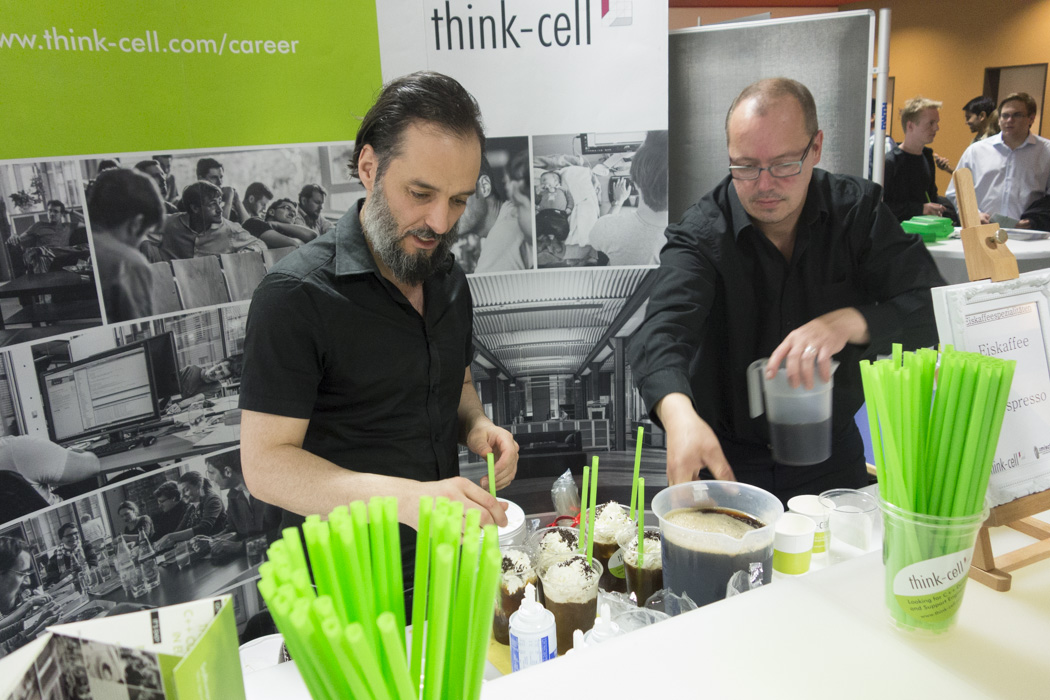 Who is think-cell?
think-cell was founded in 2002 by two computer scientists who continue to run the company. We produce graphics software that performs most of the painstaking work of creating presentation slides for our demanding users.
Find out more about our company and our working environment on the career overview page. If you are looking for more information on what development problems we are facing every day go to our C++ developer job posting.
Want to know more?
If you have any questions regarding working at think-cell, our job openings or events, please feel free to contact our colleague Marisa Freese.
hr@think-cell.com
+49 30 666473-10