What happened at this event?
When the world's largest pure demoscene event, Revision, opened its gates over Easter in Saarbrücken, think-cell was there to cater to everyone's caffeine needs. That is to say, we provided coffee to the needy all around the clock.
On Saturday, when the sun finally came out, we visited E-Werk to join the party and help stressed-out deadline fighters cool down with some ice cream. We were thrilled to meet and chat with the best of the scene. As it turned out, Revision really is the place to go if you are looking for great coders. We are hoping to see many of you again next year!
Revision on Saturday morning was...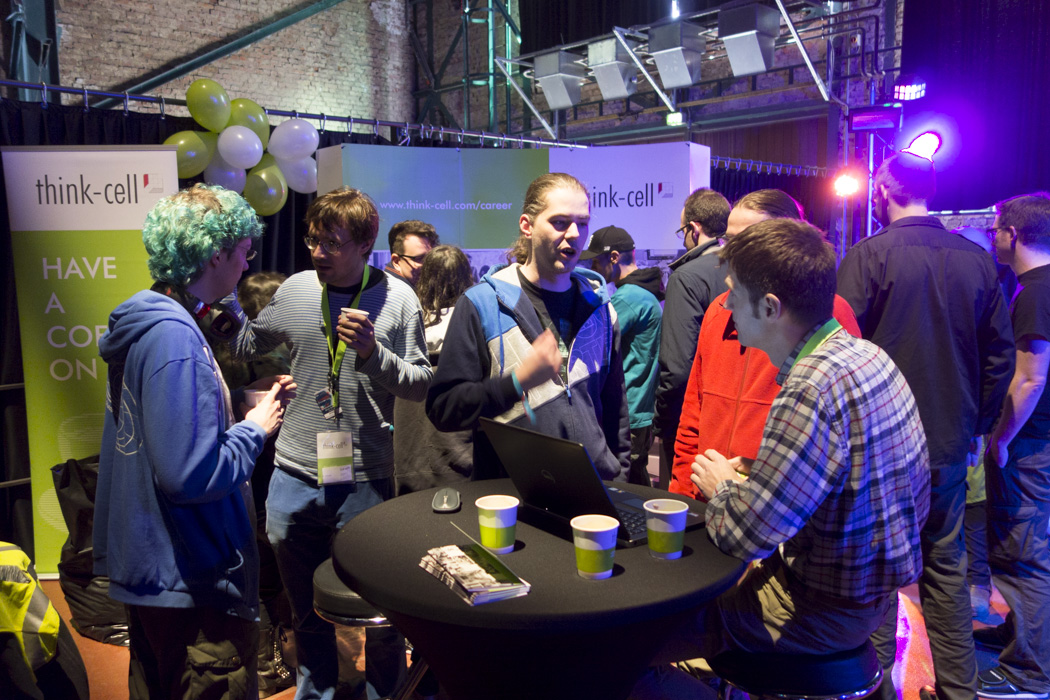 ... far from a quiet affair.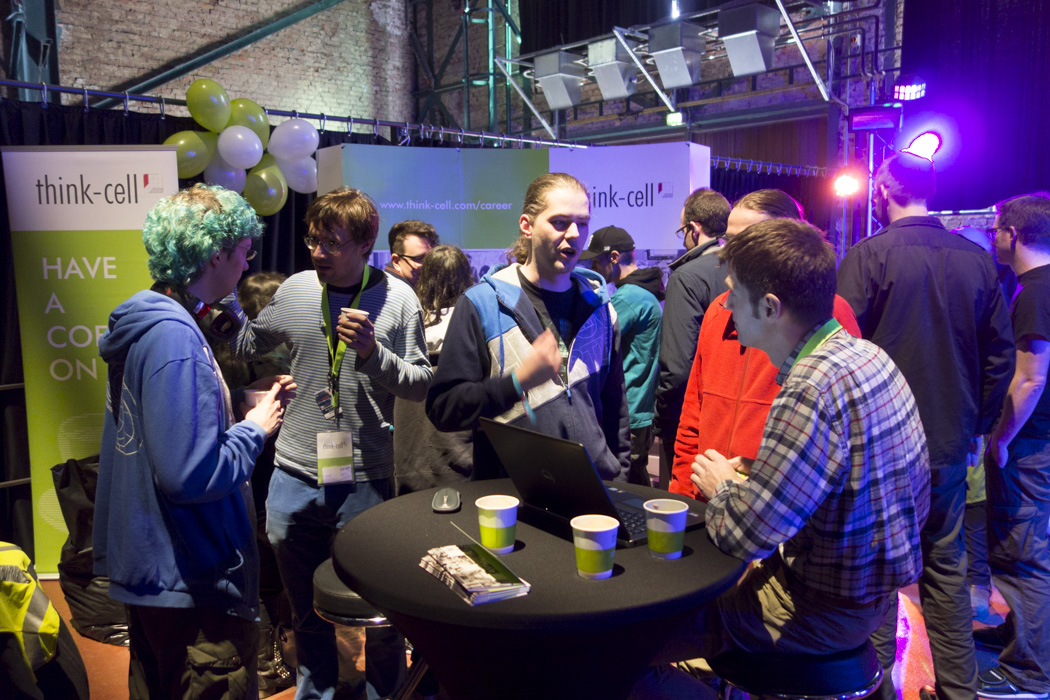 Our coffee was the go-to breakfast necessity.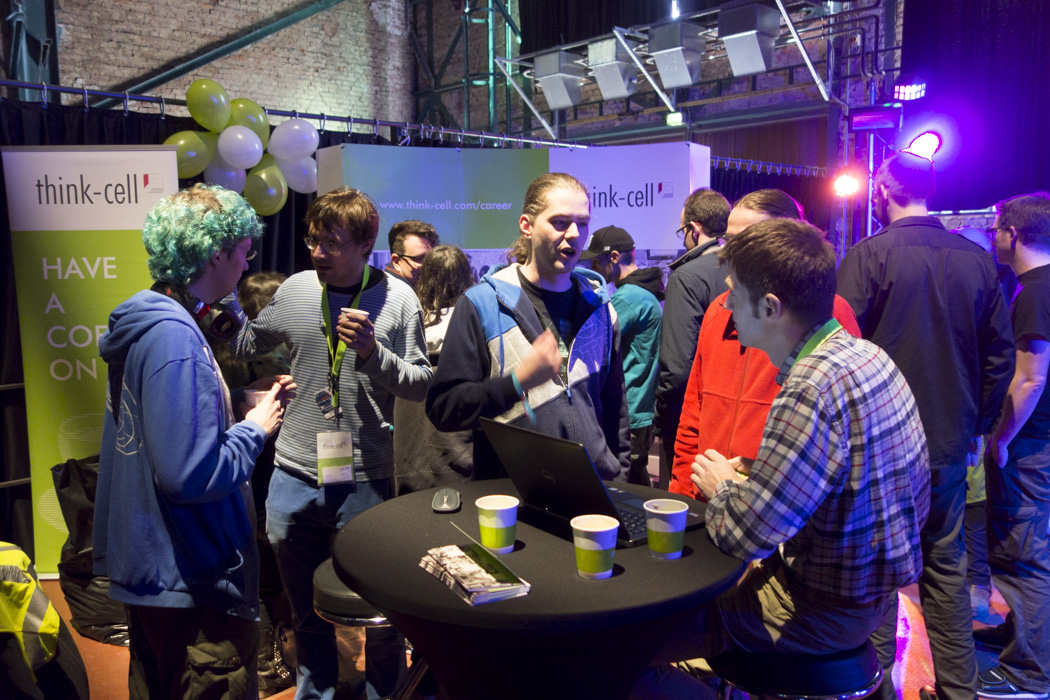 Our guests could choose between strong coffee and strong coffee. They chose strong coffee.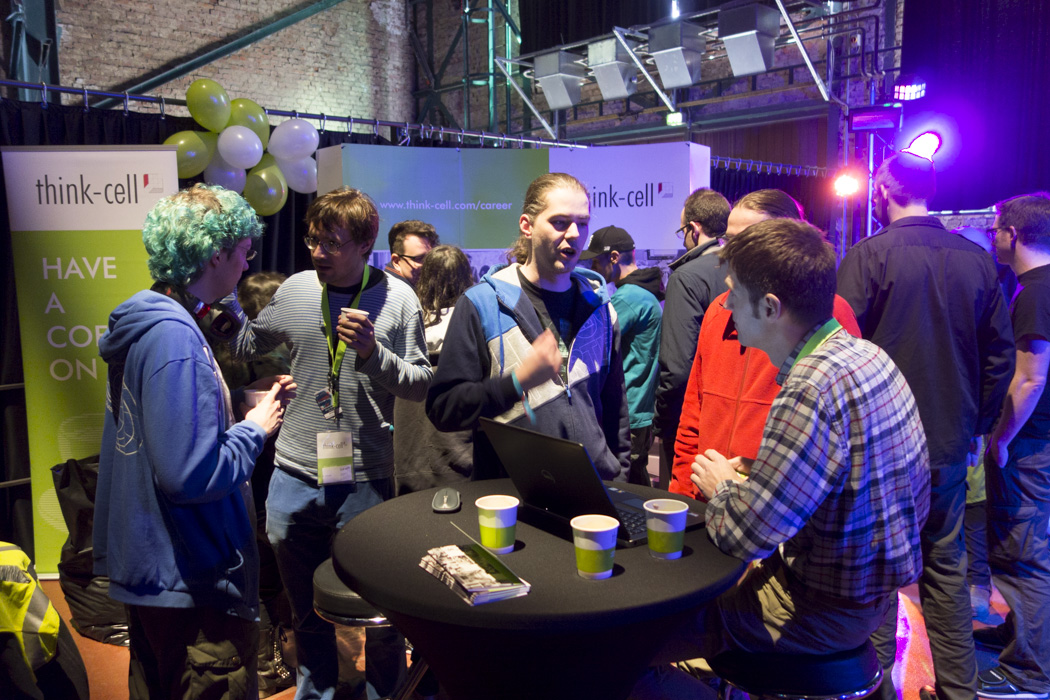 Therefore, we spent our morning with...
... a number of extremely awake attendees.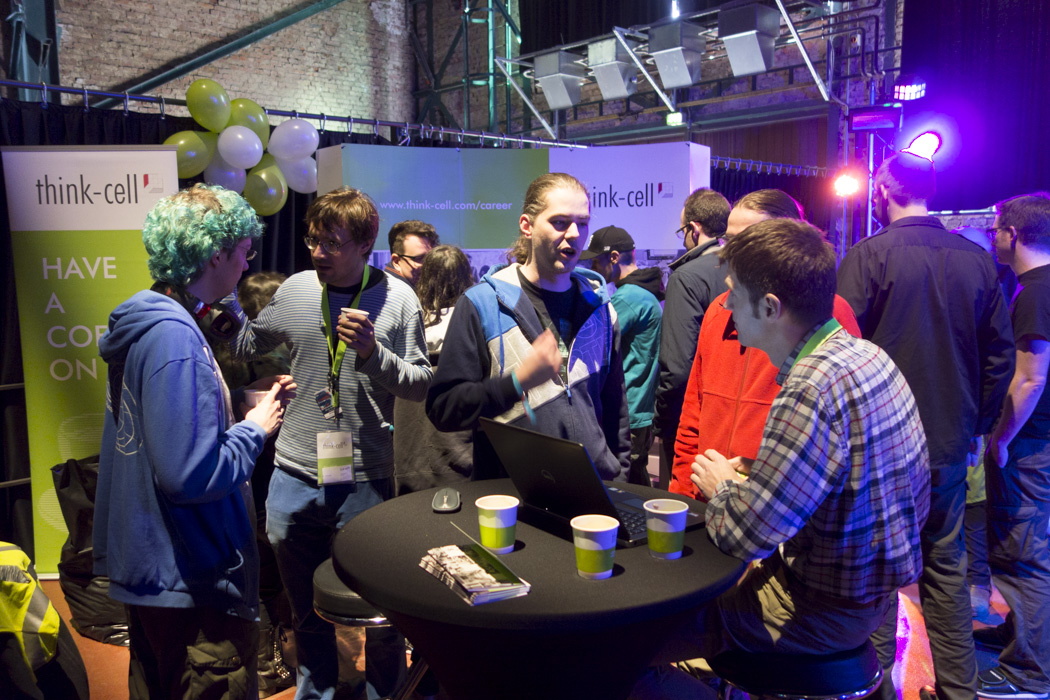 Along with new friends of all ages...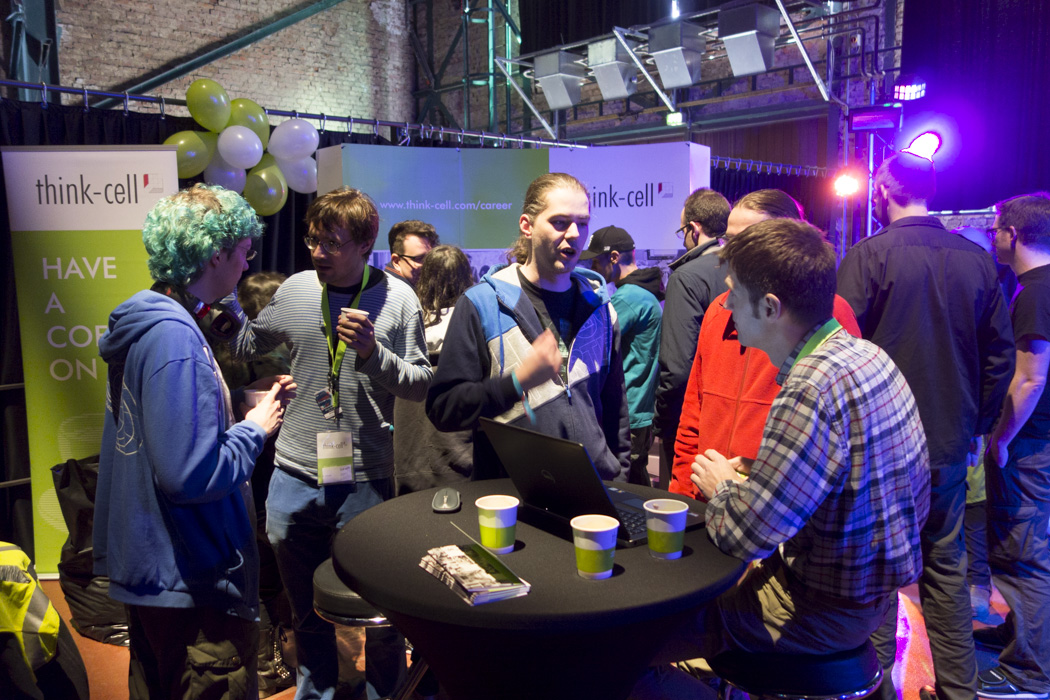 ... we were pulled right into the...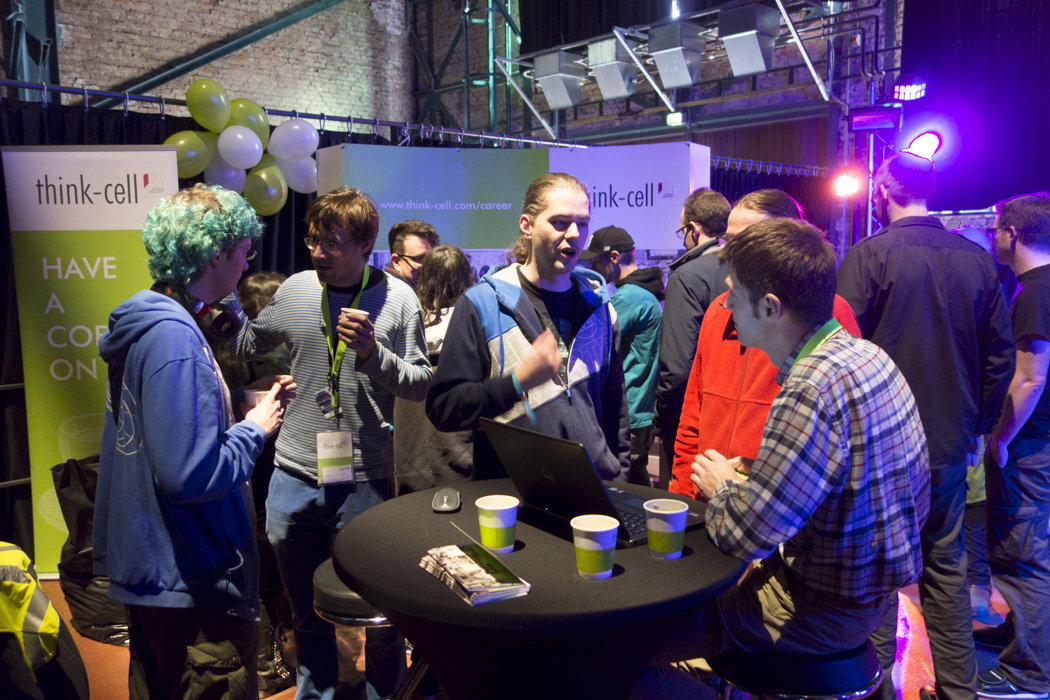 ... creative whirlwind at Revision 2014.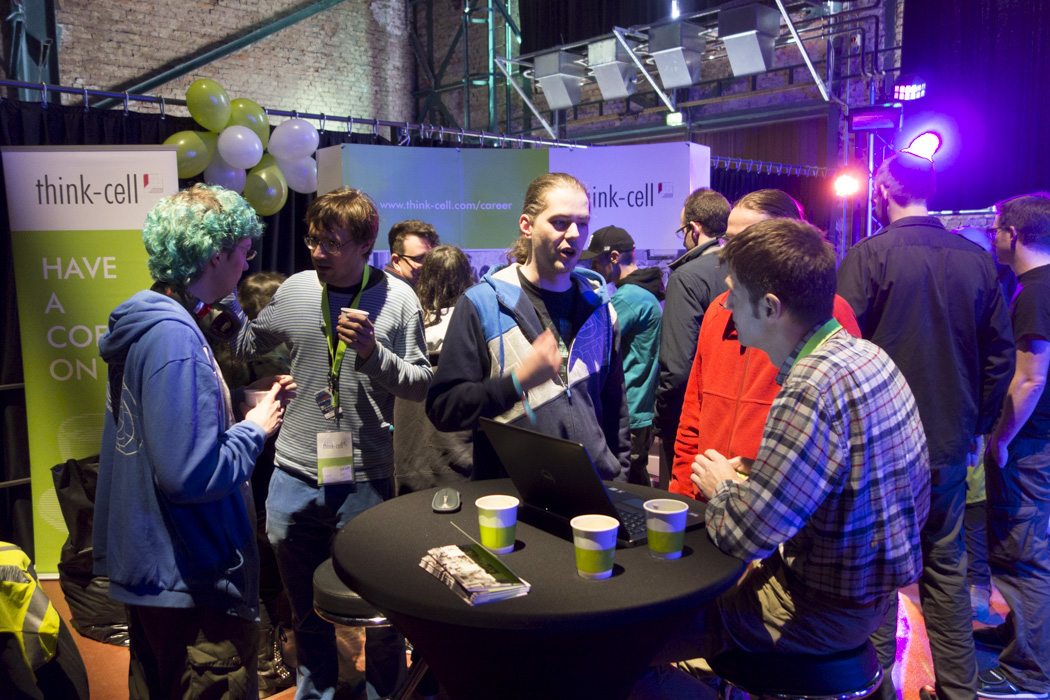 Always with ice cream at hand...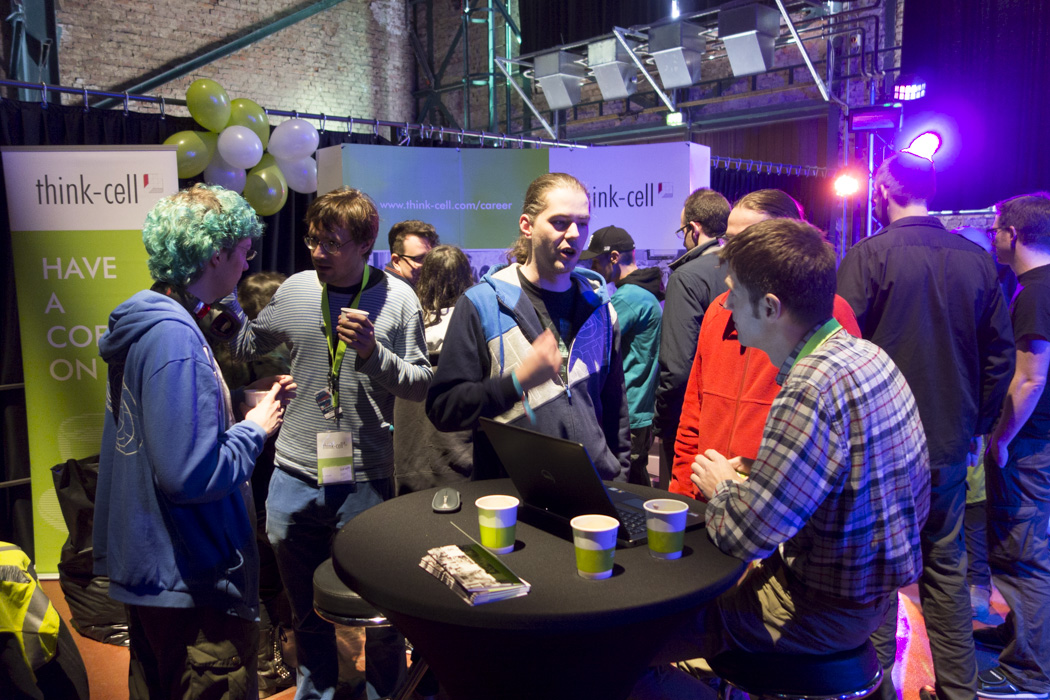 ... we answered questions about our career opportunities...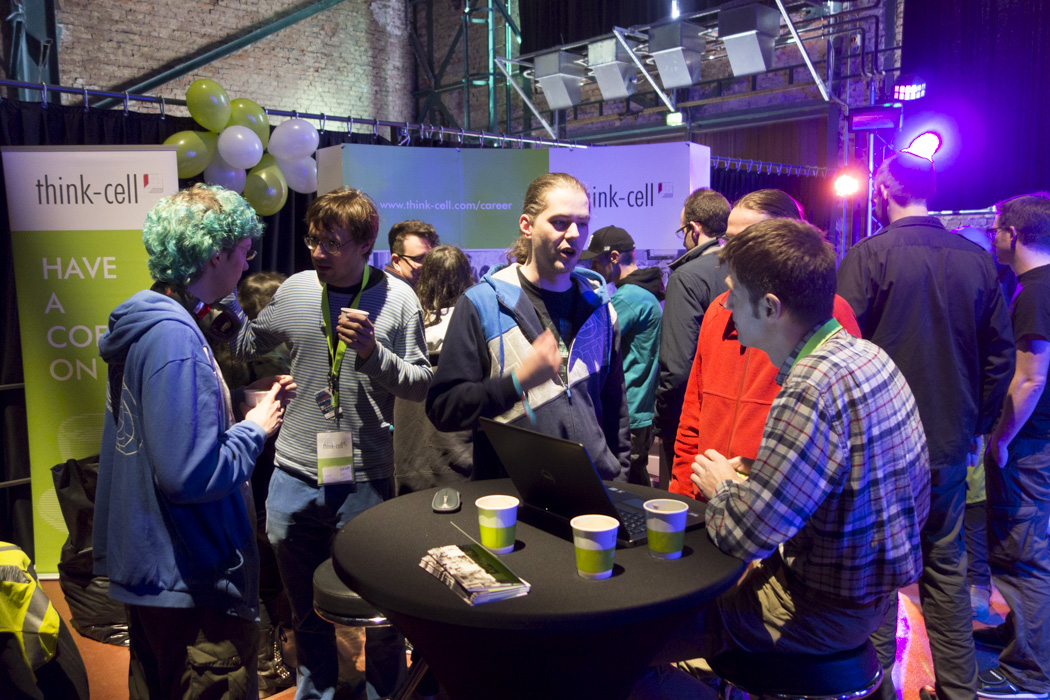 ... and the many problems we have solved at think-cell.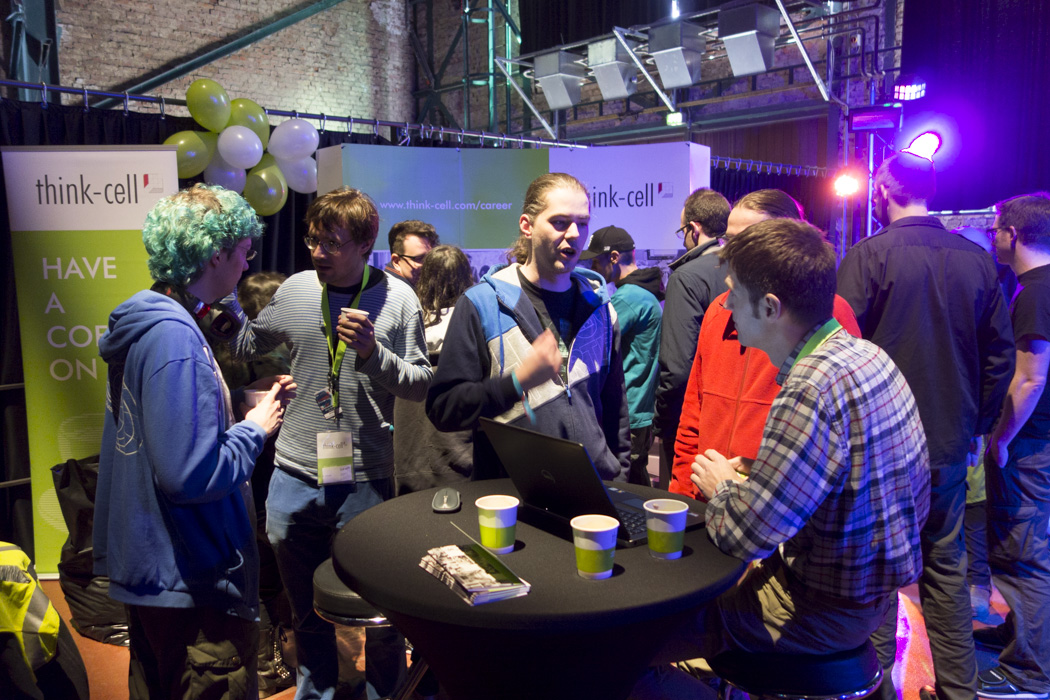 After Arno enthusiastically entertained the hall in the afternoon ...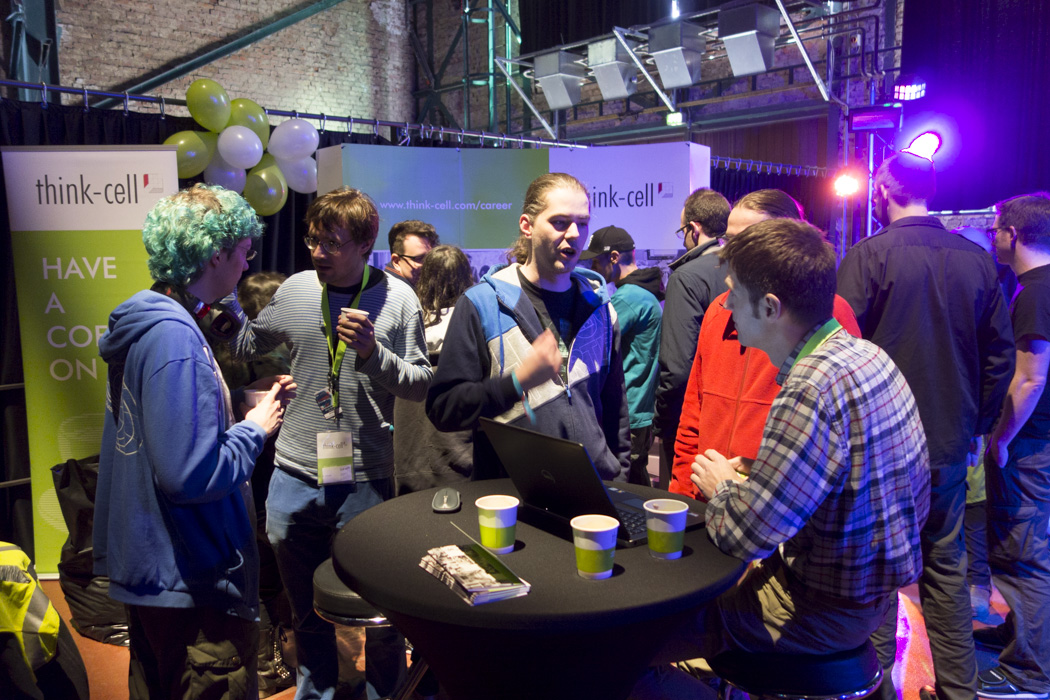 ... we got the chance to meet a few more intriguing candidates.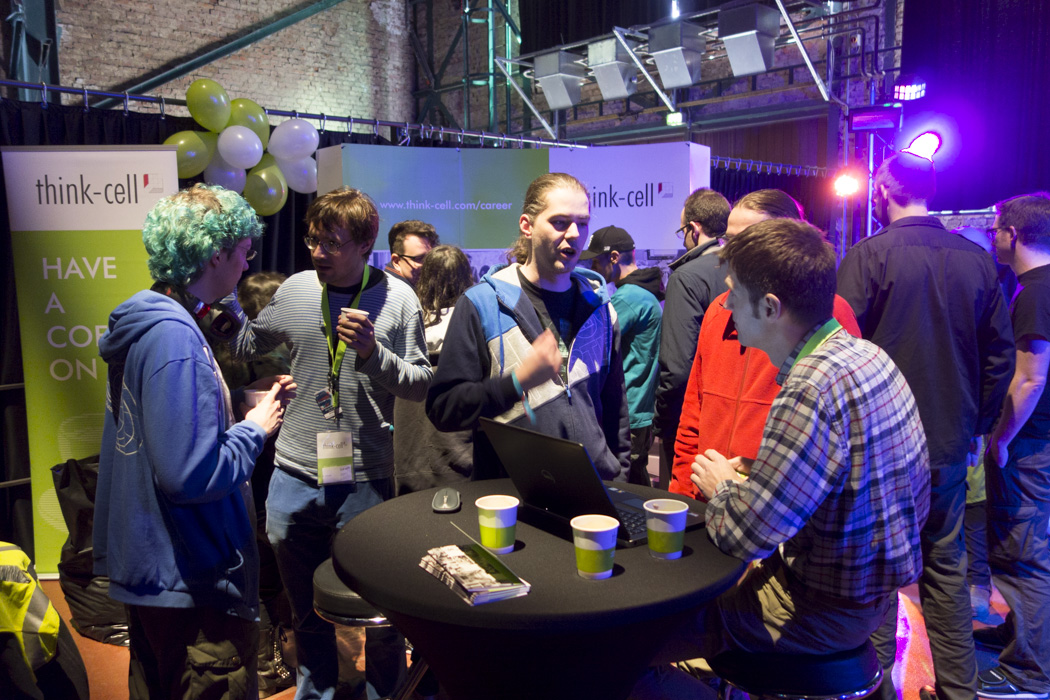 In the end, all our ice cream were belong to Revision attendees.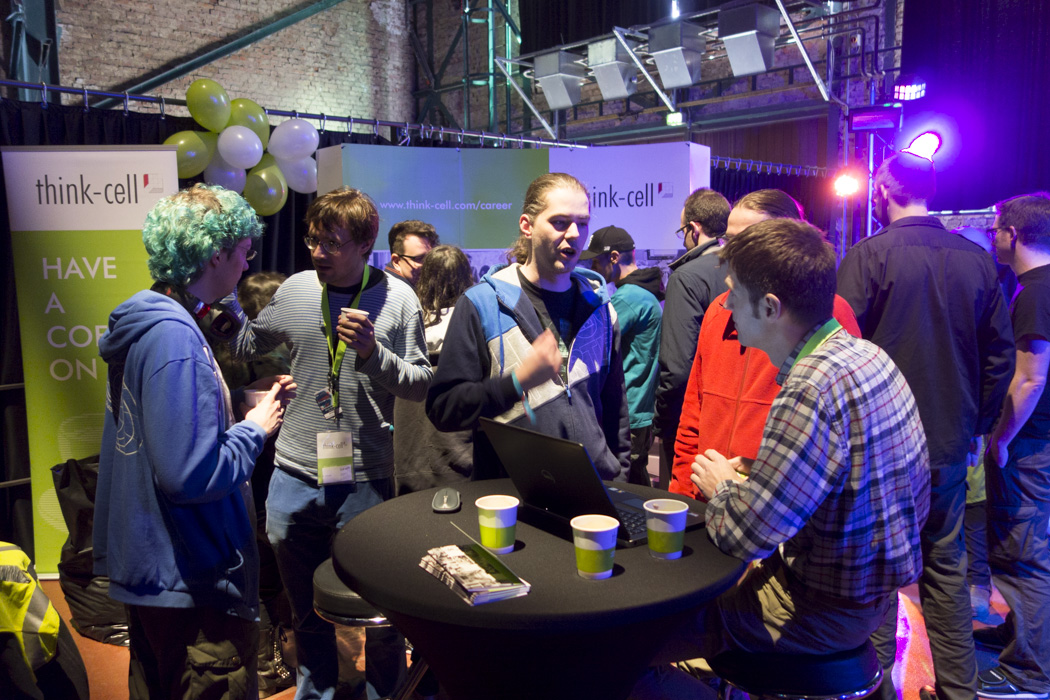 Revision 2014 was just out of this world!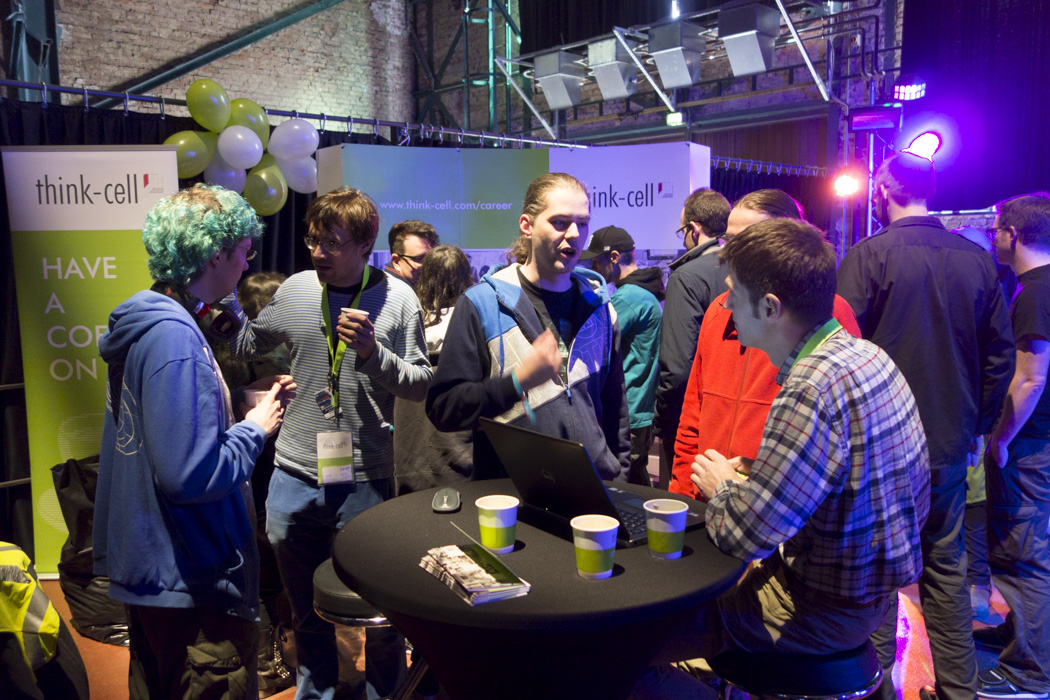 Who is think-cell?
think-cell was founded in 2002 by two computer scientists who continue to run the company. We produce graphics software that performs most of the painstaking work of creating presentation slides for our demanding users.
Find out more about our company and our working environment on the career overview page. If you are looking for more information on what development problems we are facing every day go to our C++ developer job posting.
Want to know more?
If you have any questions regarding working at think-cell, our job openings or events, please feel free to contact our colleague Marisa Freese.
hr@think-cell.com
+49 30 666473-10