What happened at this event?
On March 8, 2014 Zurich awaited us with the very best of weather and the most interesting candidates. Starting from 11:00 am, we upgraded the networking experience at the 29th Kontaktparty at ETH Zurich by an essential element: Espresso. We lent an open ear to career plans and offered information about our career opportunities in Berlin while serving cappuccino and cookies to our intrigued guests.
Students and alumni of the Department of Computer Science at ETH Zurich alike used this opportunity to get to know more about think-cell. Our five hours at ETH Zurich went by in a hurry, and we are so glad to have made so many new acquaintances in so short a time.
Right from the start, our espresso bar was...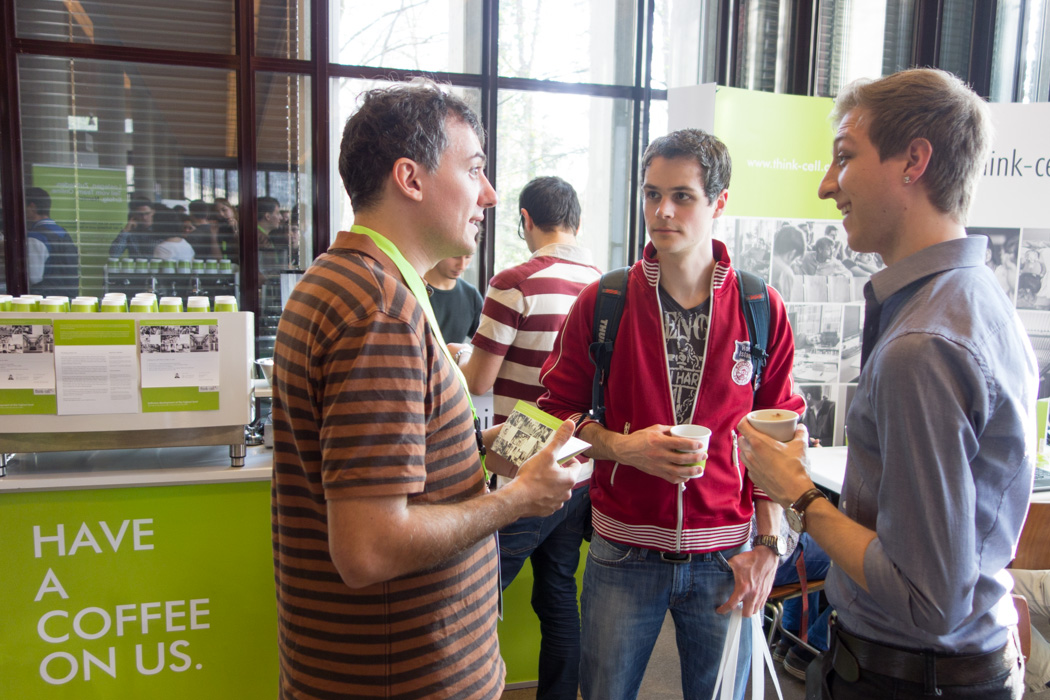 ... a popular place for a chat.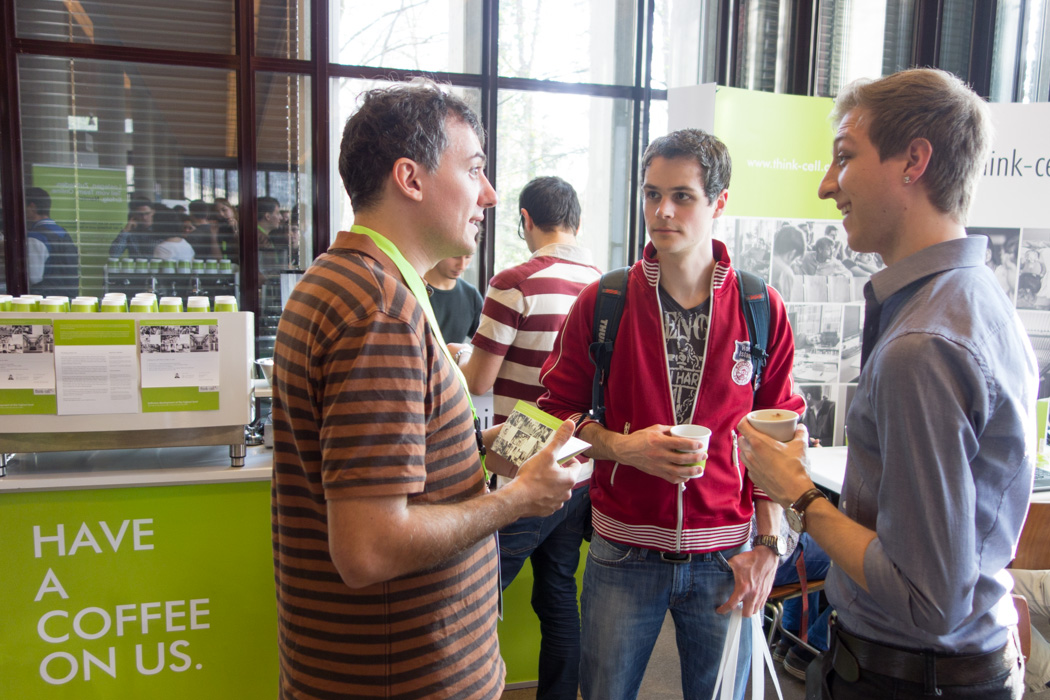 We offered presentations of our daily challenges...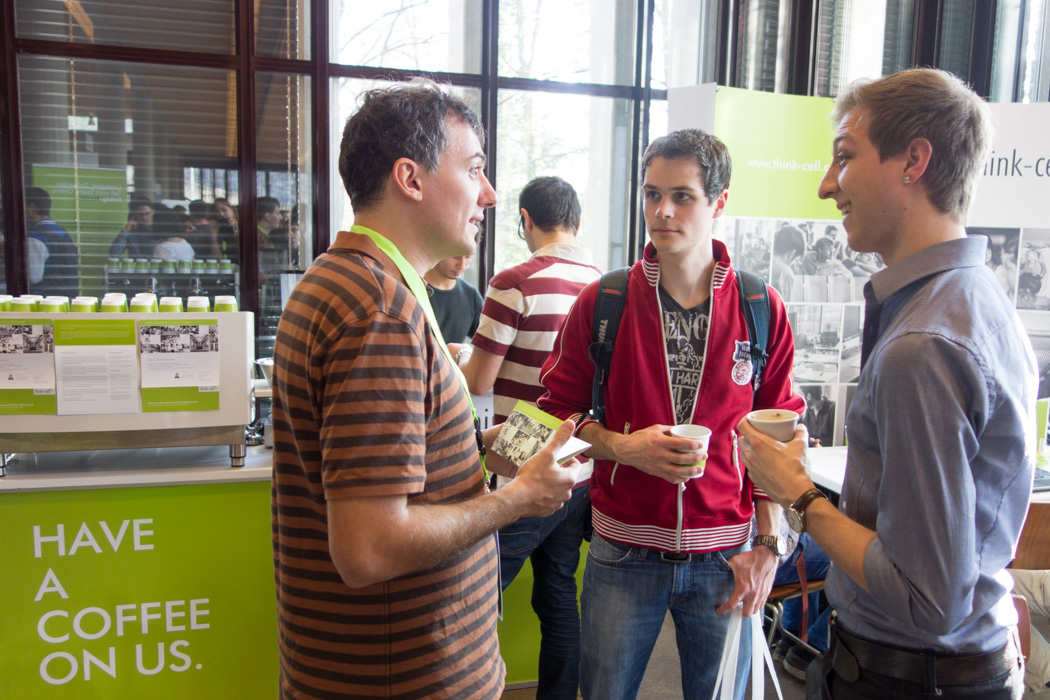 ... and answered questions about internships...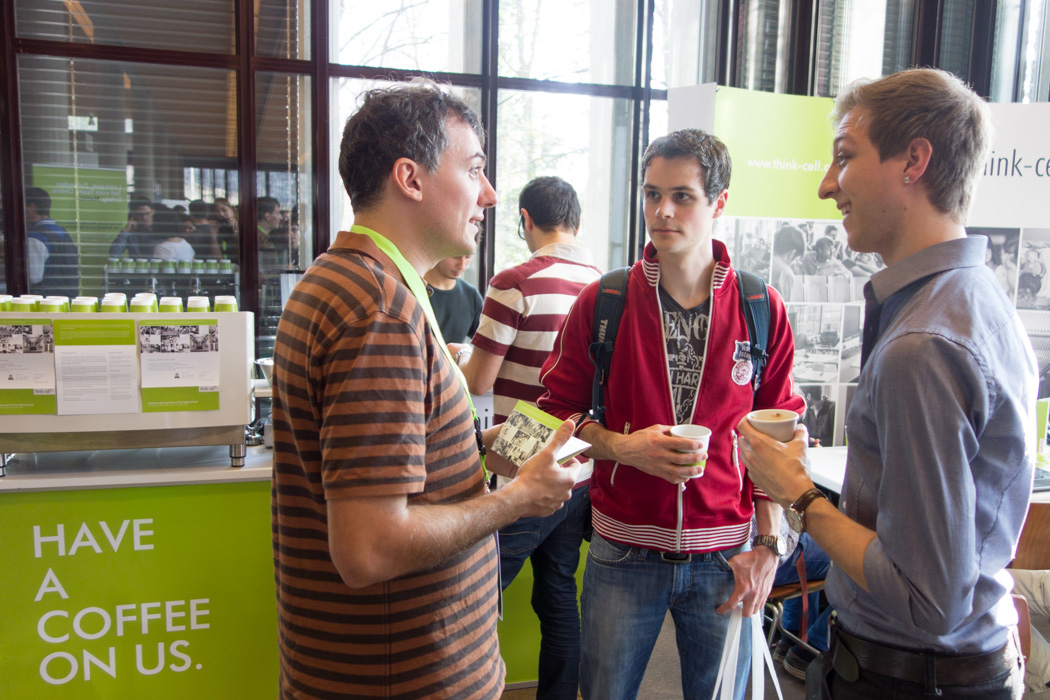 ... and permanent positions in Berlin.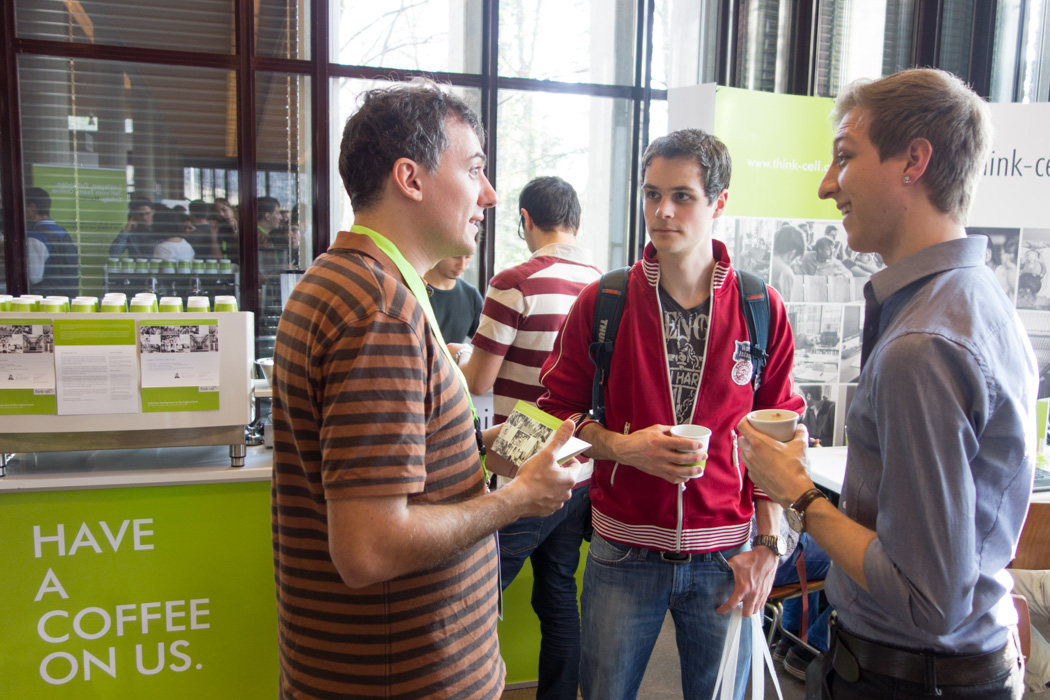 At times we gave two presentations at the same time...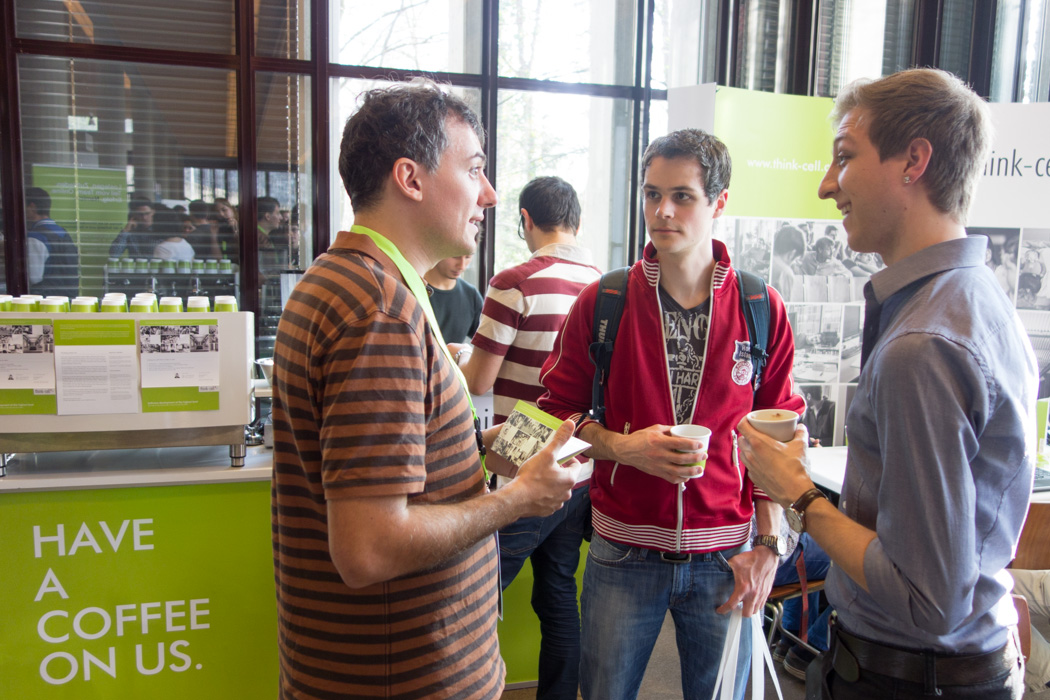 ... and spoke to several interested students at once.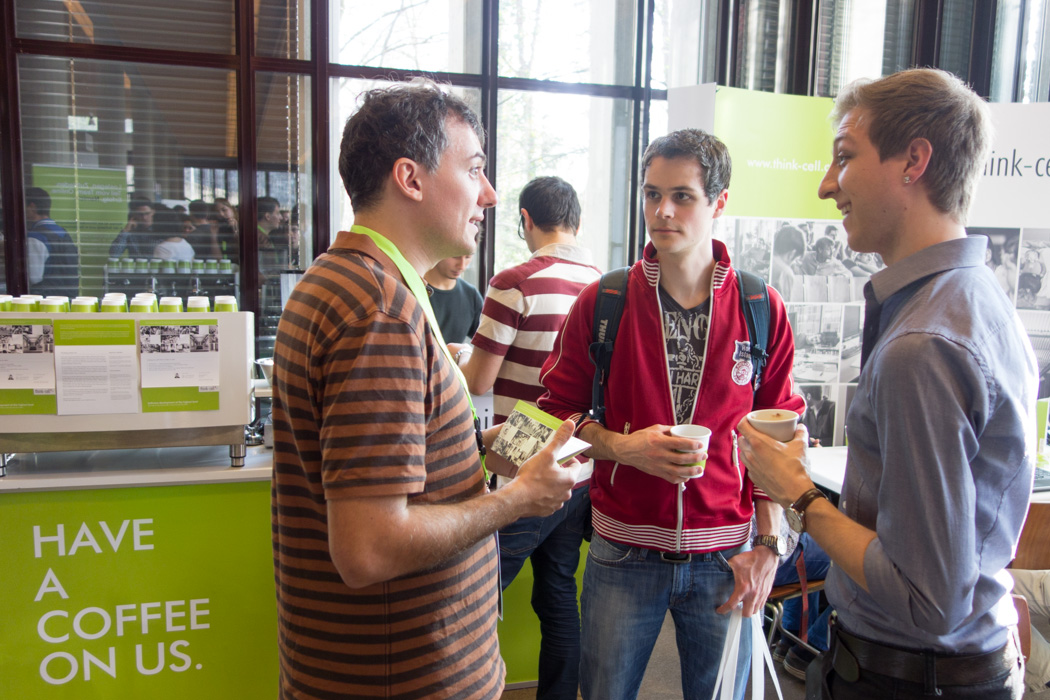 It was a great opportunity to present our supportive but challenging work environment...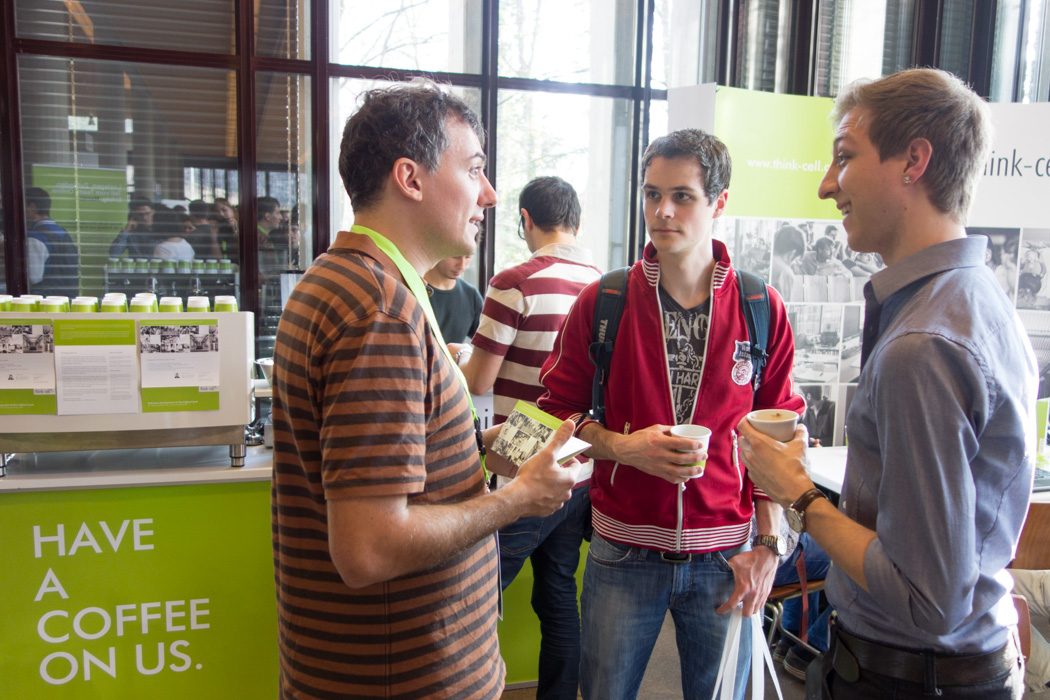 ... and amuse our guests with anecdotes about think-cell.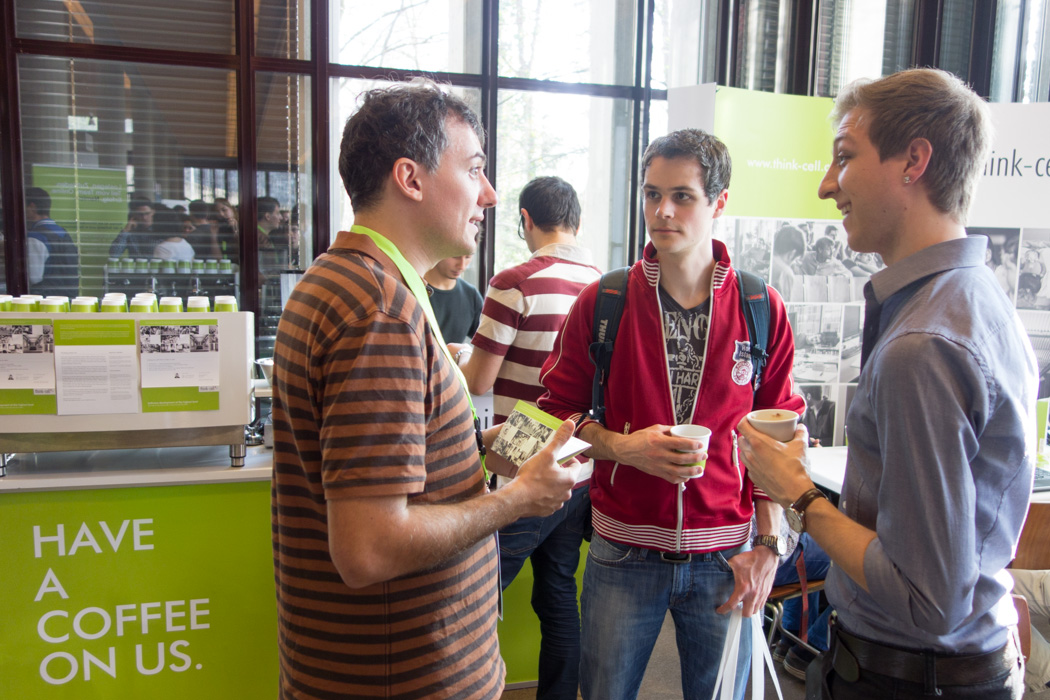 We hope to welcome some of you to Berlin soon!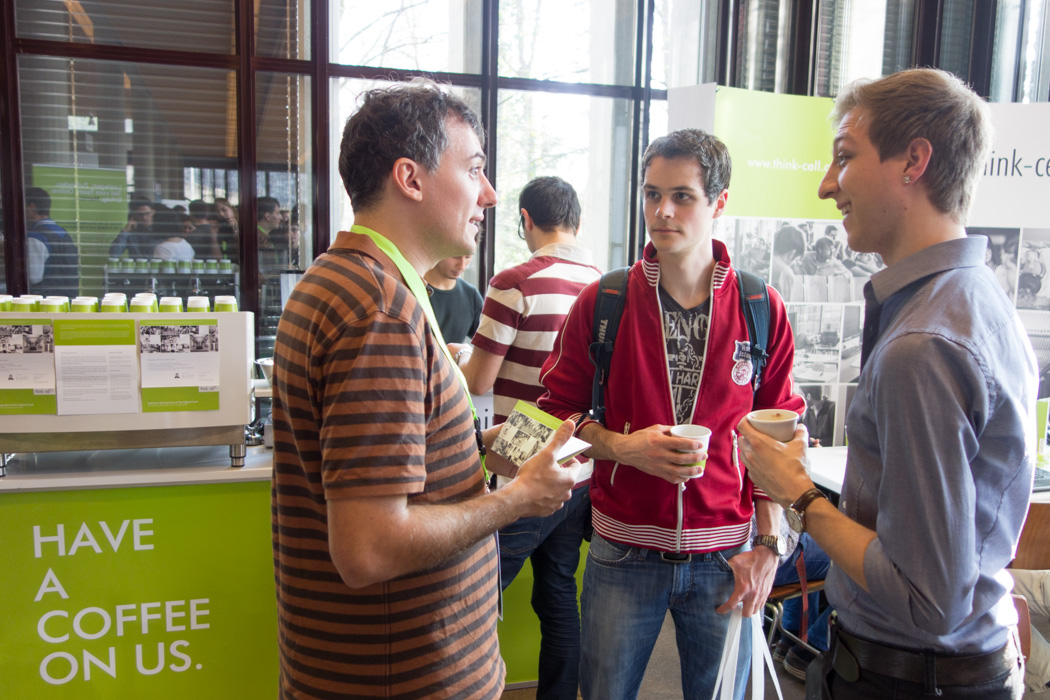 Who is think-cell?
think-cell was founded in 2002 by two computer scientists who continue to run the company. We produce graphics software that performs most of the painstaking work of creating presentation slides for our demanding users.
Find out more about our company and our working environment on the career overview page. If you are looking for more information on what development problems we are facing every day go to our C++ developer job posting.
Want to know more?
If you have any questions regarding working at think-cell, our job openings or events, please feel free to contact our colleague Marisa Freese.
hr@think-cell.com
+49 30 666473-10