What happened at this event?
During the week of February 17, 2014, think-cell's Co-founder and CTO Arno Schödl hosted think-cell's first practical course on "Modern C++ Programming" at TU Darmstadt – one of Germany's top computer science faculties.
Sixty-five attendees spent five days learning everything from the fundamental concepts and features of C++, to the standard library. Arno and his colleague Fabio Fracassi also taught best practice solutions to problems arising in C++ software development. The course alternated between introductory lectures and programming exercises to achieve a better understanding of the lessons learned. In order to give attendees the chance to revisit the lecture after it ended, the course was filmed. Excerpts from the recording will be uploaded to this website in the near future.
The staggering number of attendees exceeded our expectations, and we were thrilled by the enthusiasm presented by all. Throughout the course, the high level of education at TU Darmstadt was evident. Arno and Fabio are now in the process of examining the many interesting solutions to the programming tests.
After the final lecture, on February 21, Arno invited all participants and a select number of other guests to dinner at Restaurant Sitte. The 50 guests, among them the dean of the Computer Science Department at TU Darmstadt, visibly enjoyed their evening and the opportunity to meet each other and their host outside the classroom. It was a splendid evening of delicious food, wine and conversation that did not end until after midnight. We hope to visit Darmstadt again soon.
When 65 attendees attended the first lecture...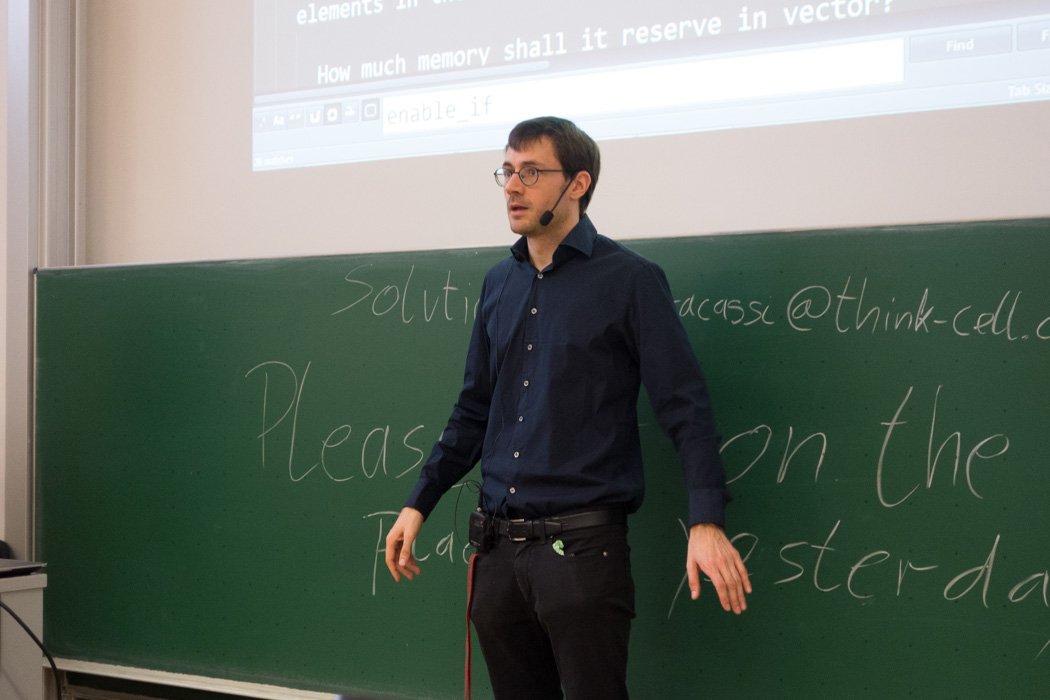 ...of "Modern C++ Programming," Arno was stunned.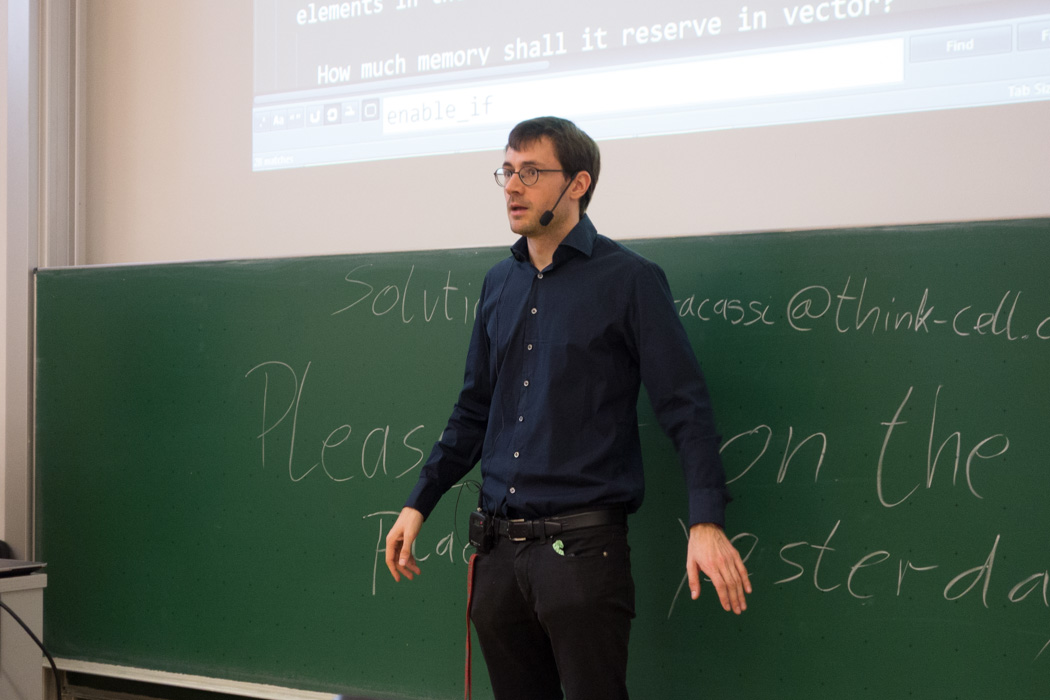 During the following five days, Arno challenged his class with...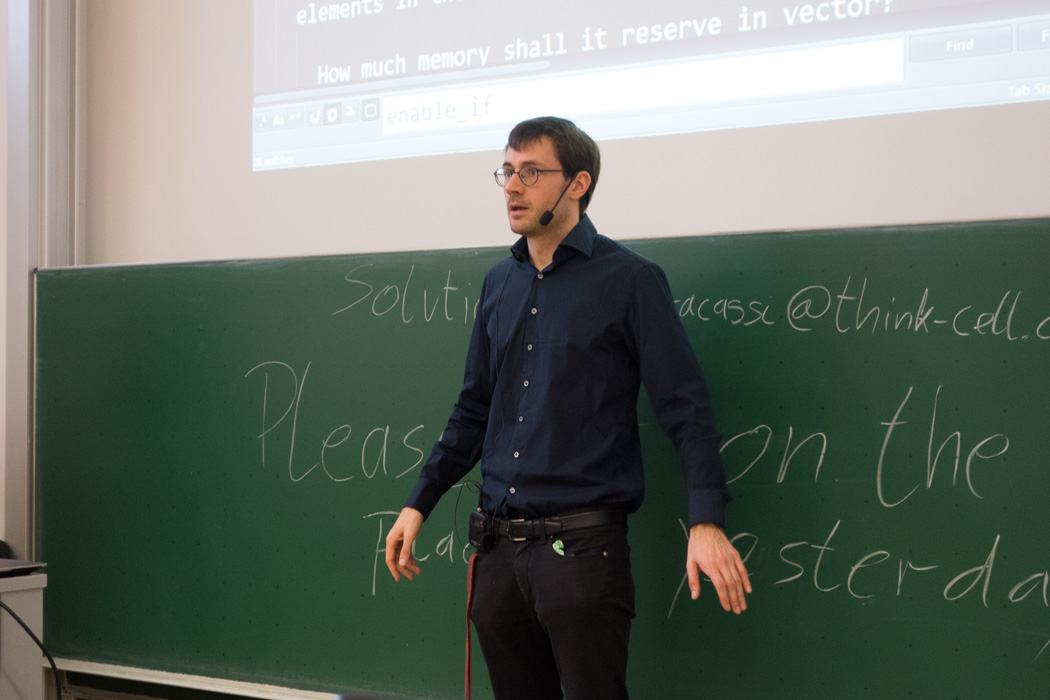 ...difficult problems, and eased their learning process with...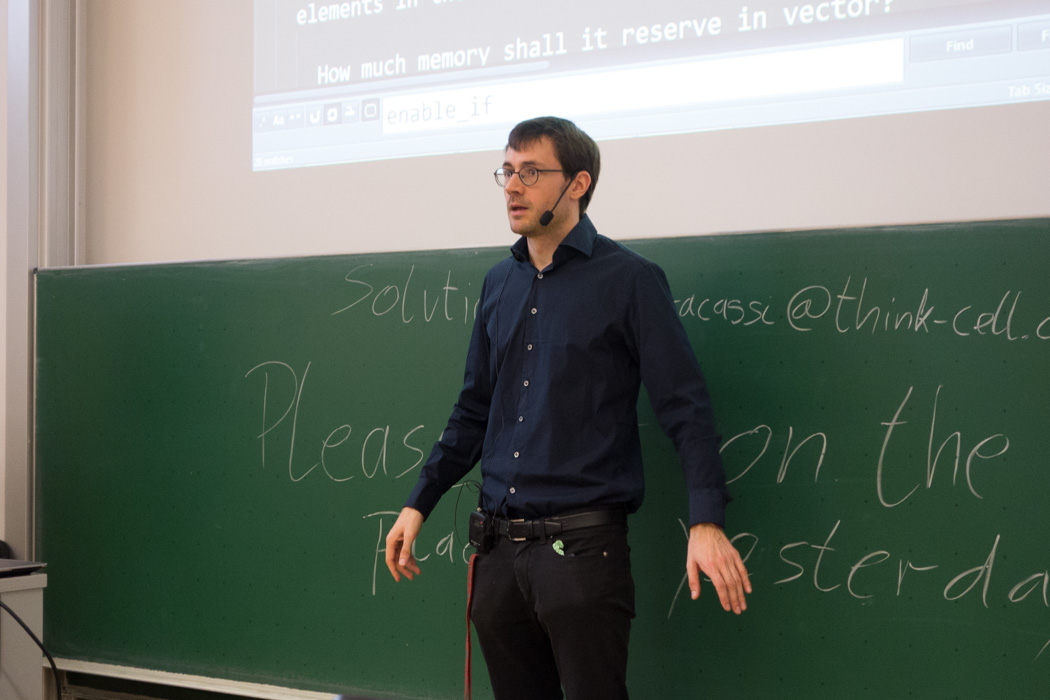 ...enthusiastic explanations.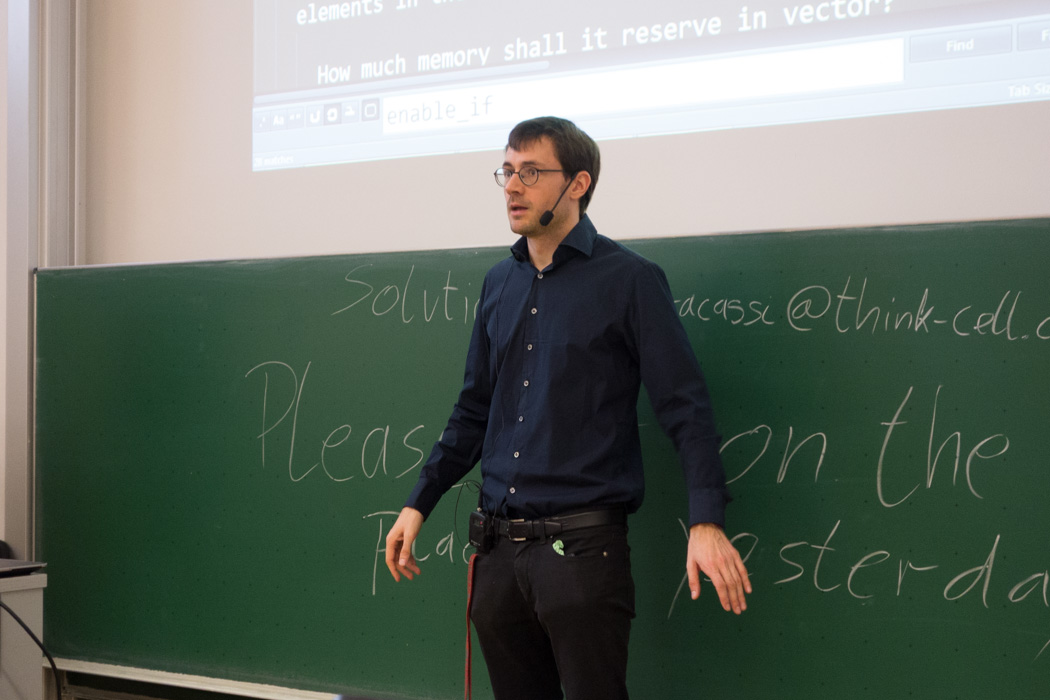 After the final lecture, think-cell invited all attendees...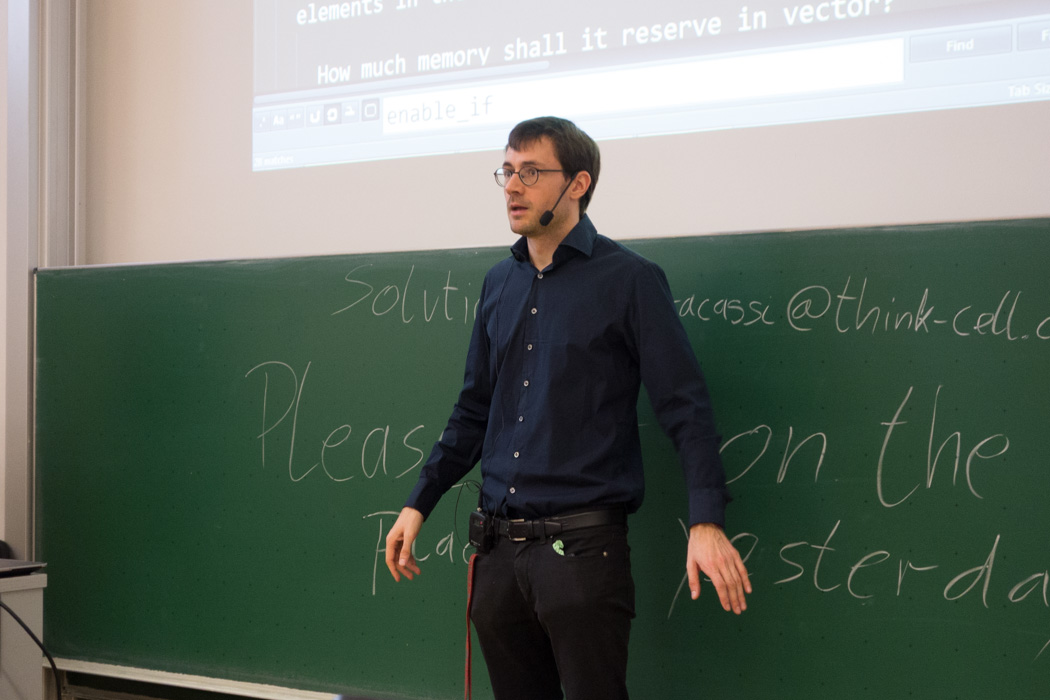 ...to celebrate their week with a dinner among new friends.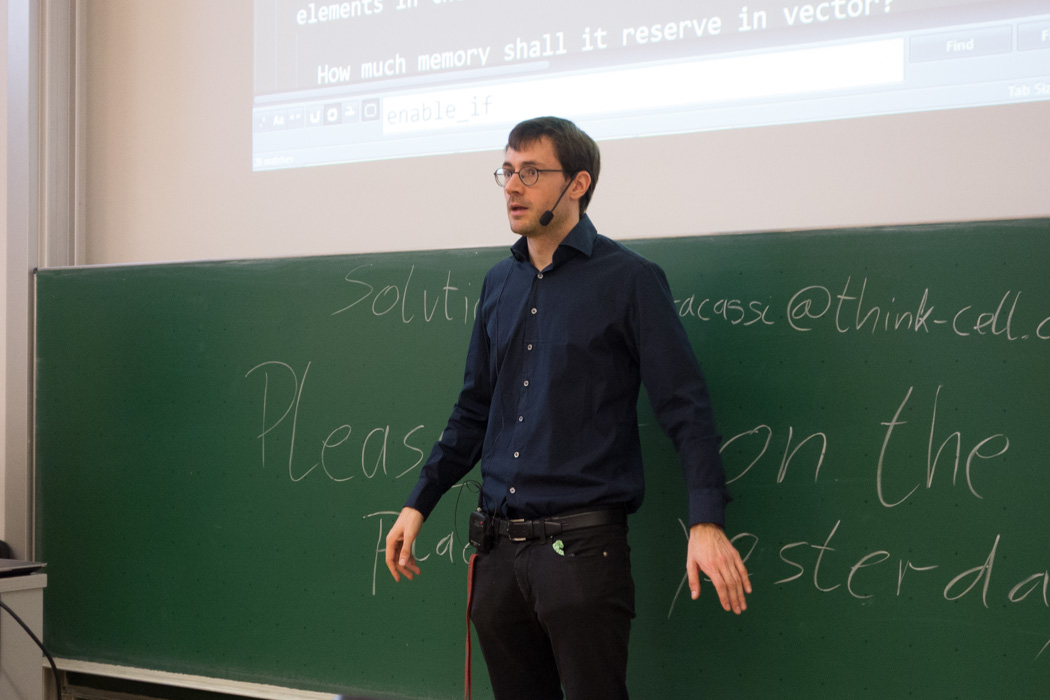 The dean of the computer science department...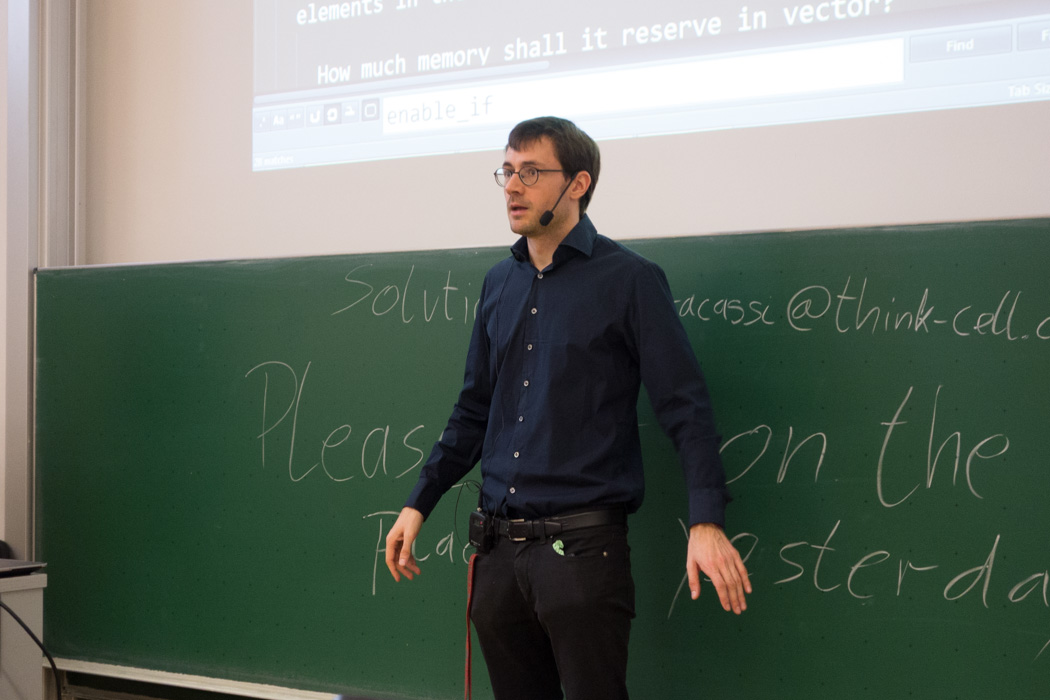 ...and 49 other guests enjoyed a delicious dinner at Restaurant Sitte.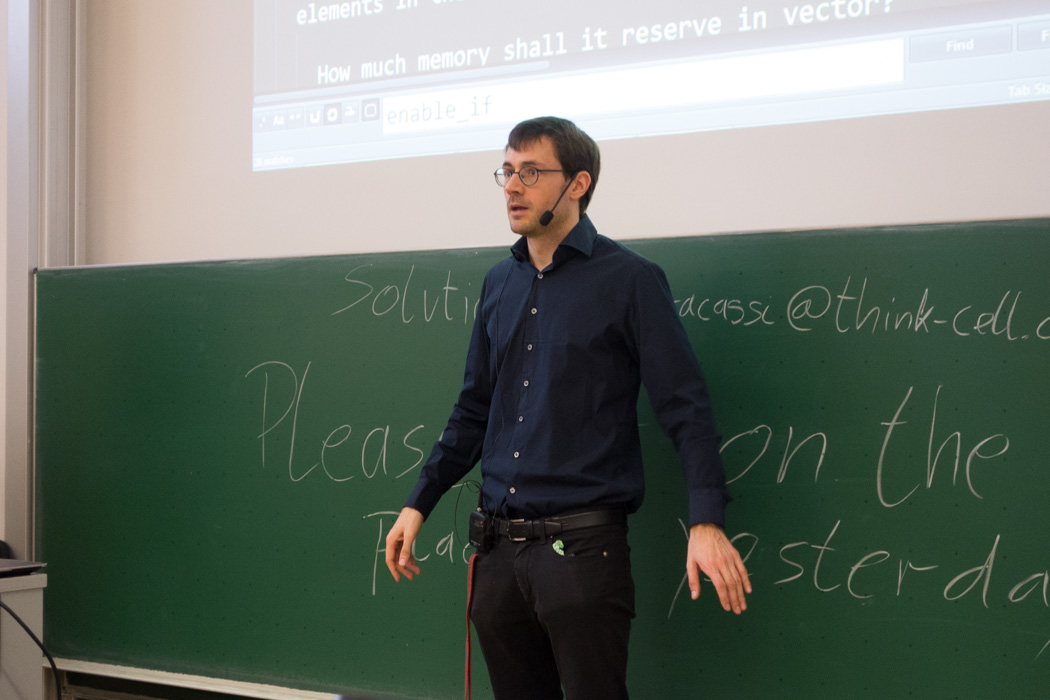 Some used this chance to discuss Modern C++ Programming with Arno...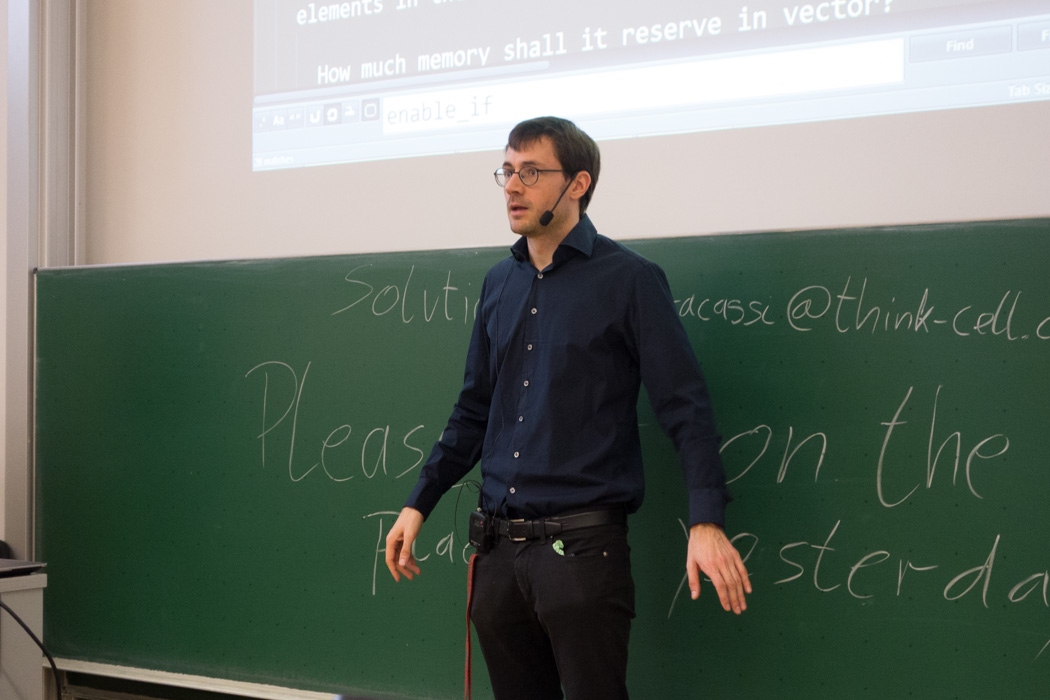 ...and Fabio.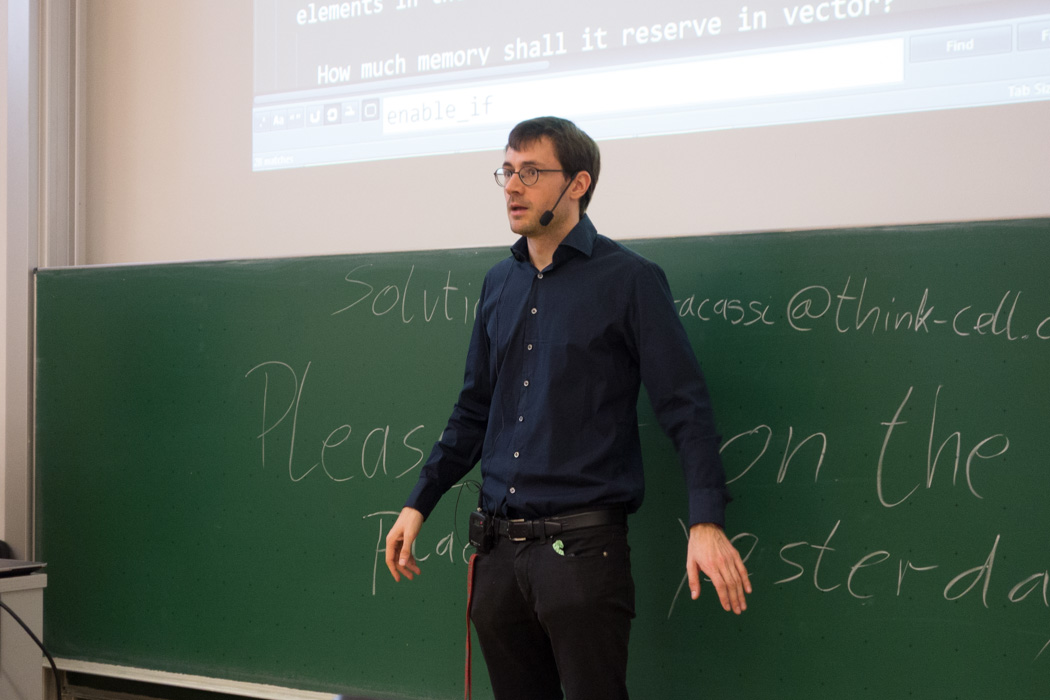 Others were interested in our career opportunities.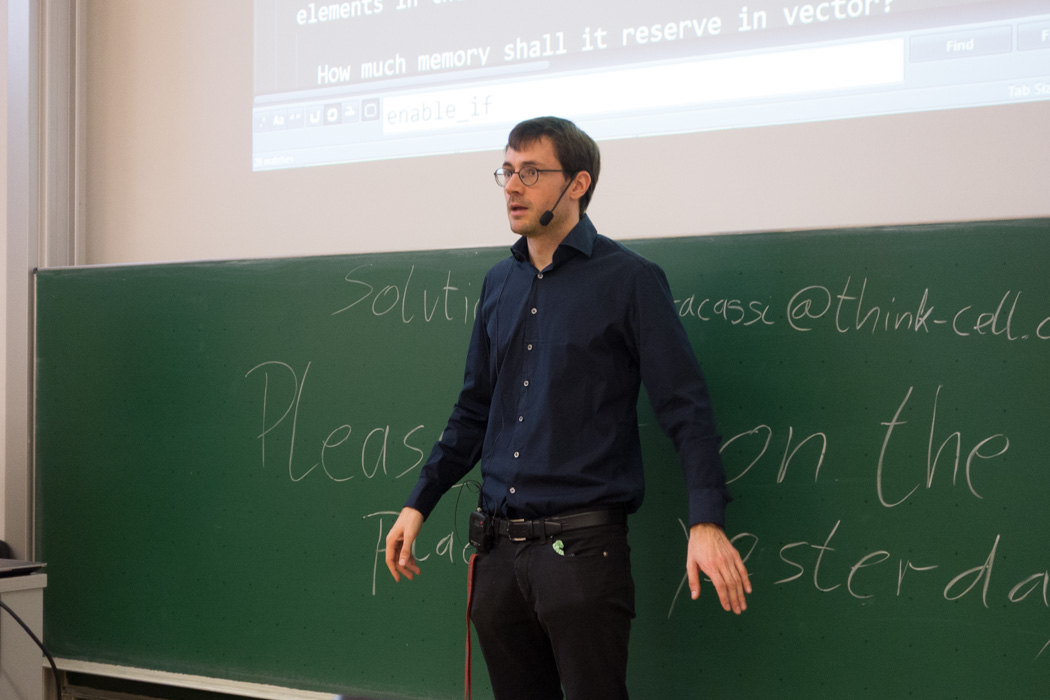 The winner of our NEXUS7 was visibly thrilled.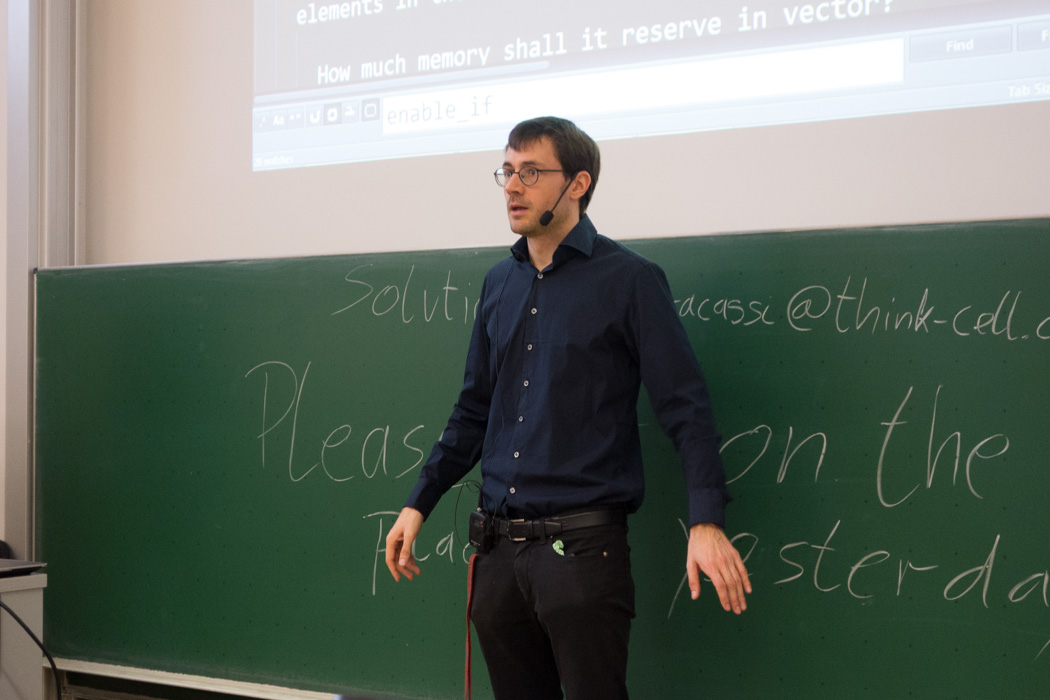 We had an enchanting evening in Darmstadt, and who knows,...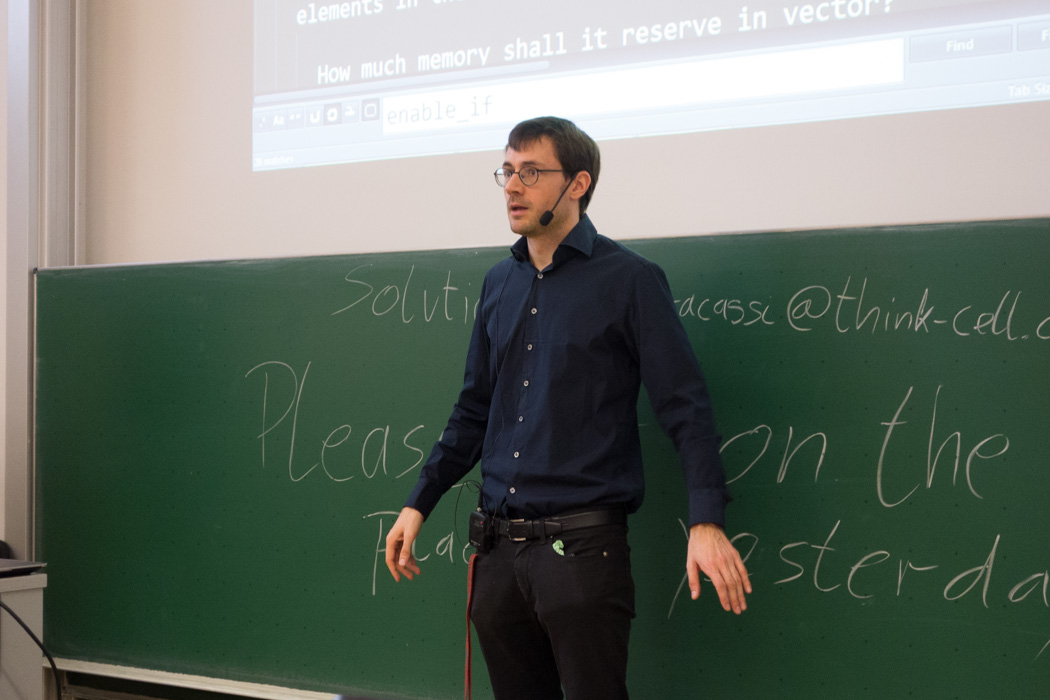 ...maybe the future will bring a repeat performance.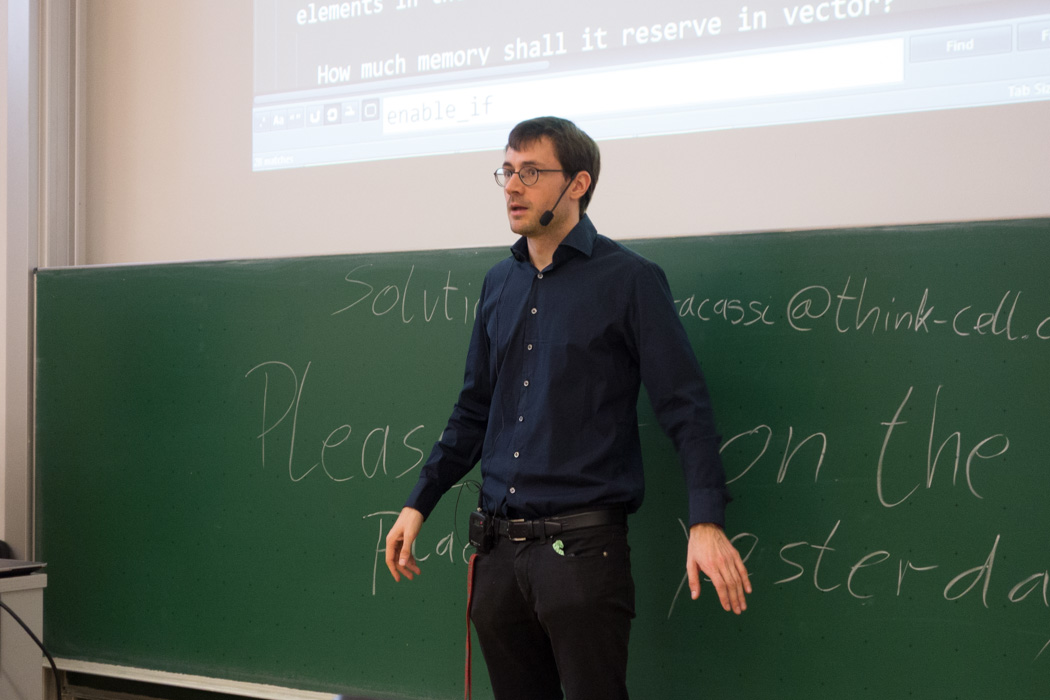 Who is think-cell?
think-cell was founded in 2002 by two computer scientists who continue to run the company. We produce graphics software that performs most of the painstaking work of creating presentation slides for our demanding users.
Find out more about our company and our working environment on the career overview page. If you are looking for more information on what development problems we are facing every day go to our C++ developer job posting.
Want to know more?
If you have any questions regarding working at think-cell, our job openings or events, please feel free to contact our colleague Marisa Freese.
hr@think-cell.com
+49 30 666473-10