What happened at this event?
On January 15, 2014 we had the pleasure to visit Warsaw for the very first time. Valentin Ziegler, senior software engineer at think-cell, opened the event with a lecture on automated slide layout at University of Warsaw. Students, academic staff and professors of computer science and mathematics joined us for an afternoon of lively discussion with new acquaintances.
As luck would have it, we managed to catch one of the first days of snow in Warsaw. While we enjoyed our delightful conversations over dinner at restaurant Delikatesy.Esencja, it kept on snowing outside. We were thrilled to get a chance to see how beautiful the city looked when covered in snow. We had a wonderful time in Warsaw and we very much enjoyed meeting our guests from both University of Warsaw and Warsaw University of Technology.
The lecture at the University of Warsaw...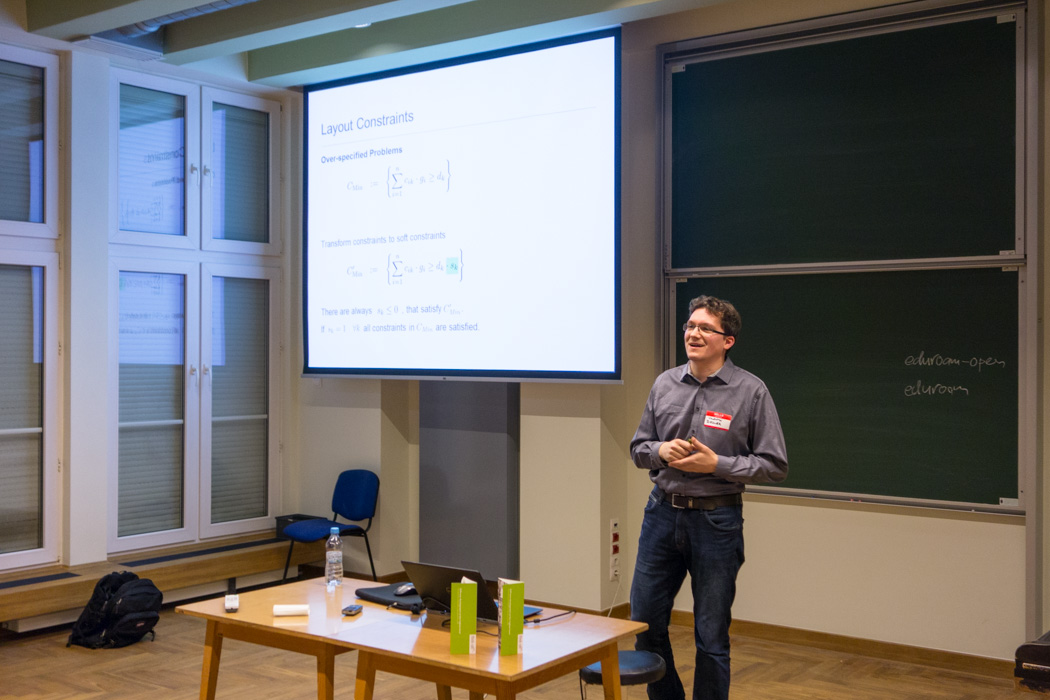 ... where Valentin Ziegler presented research findings on automated slide layout...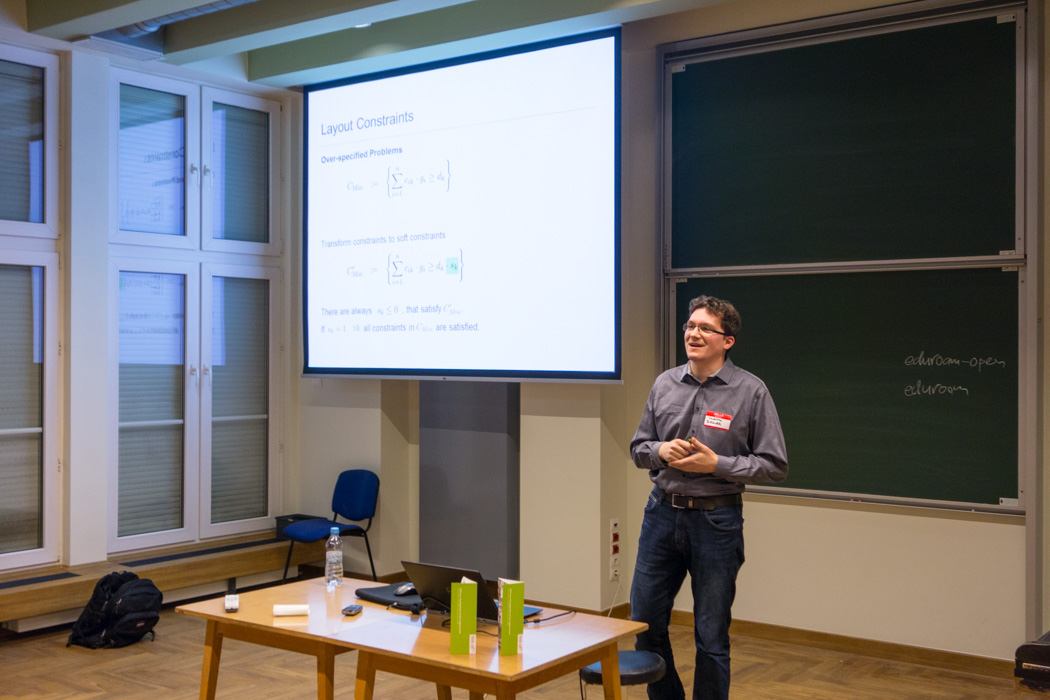 ... was followed by questions and answers.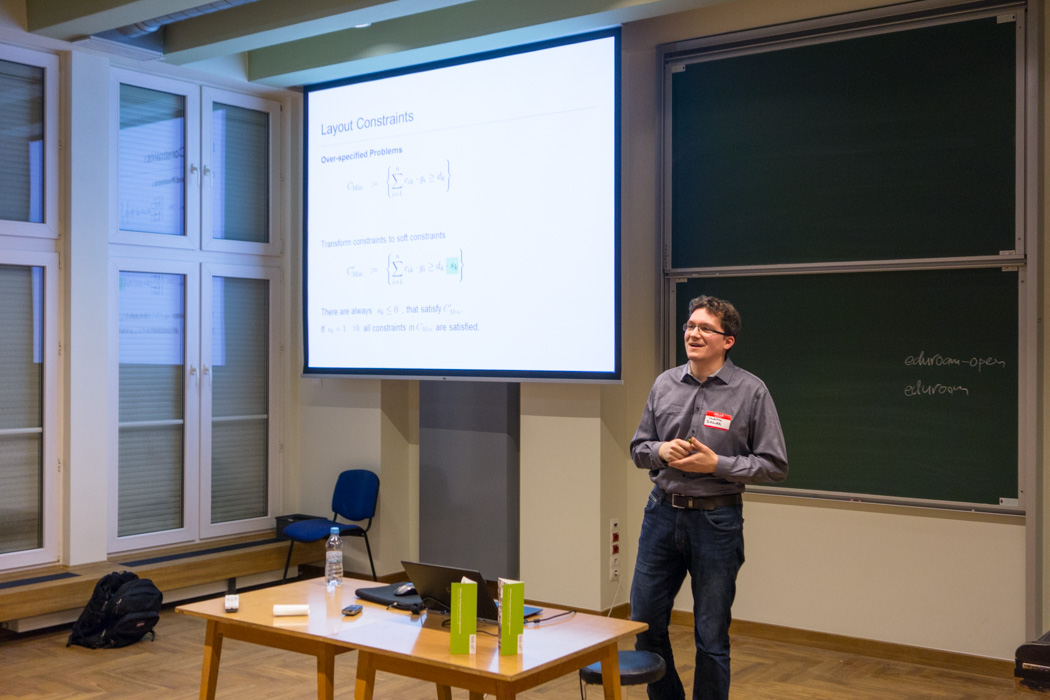 Luckily, we had more time for...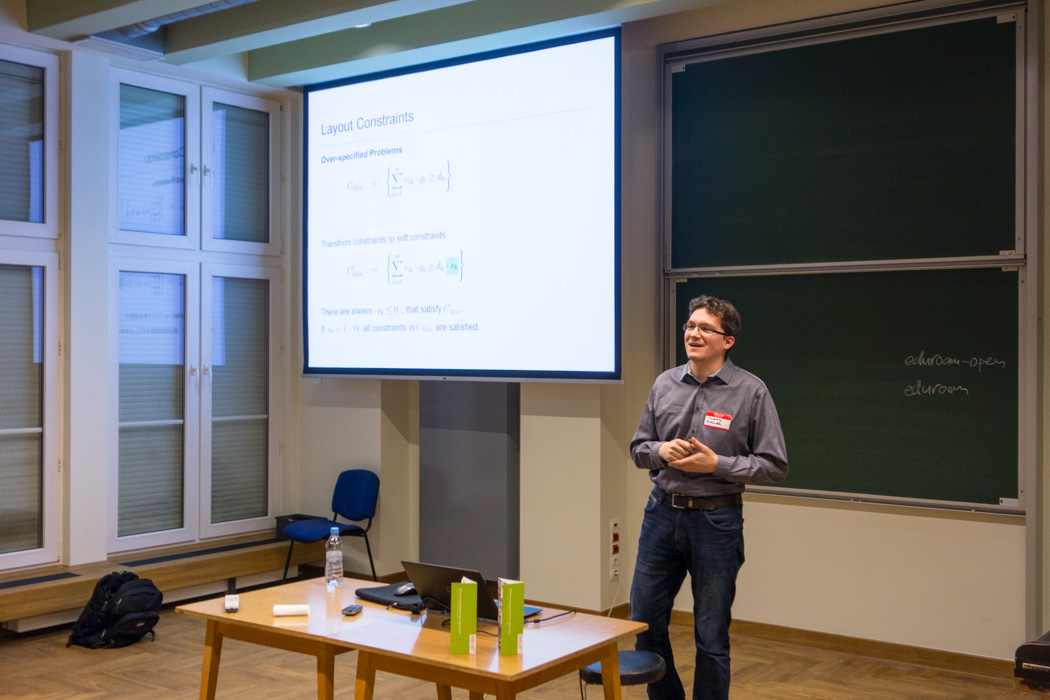 ... discussions over dinner...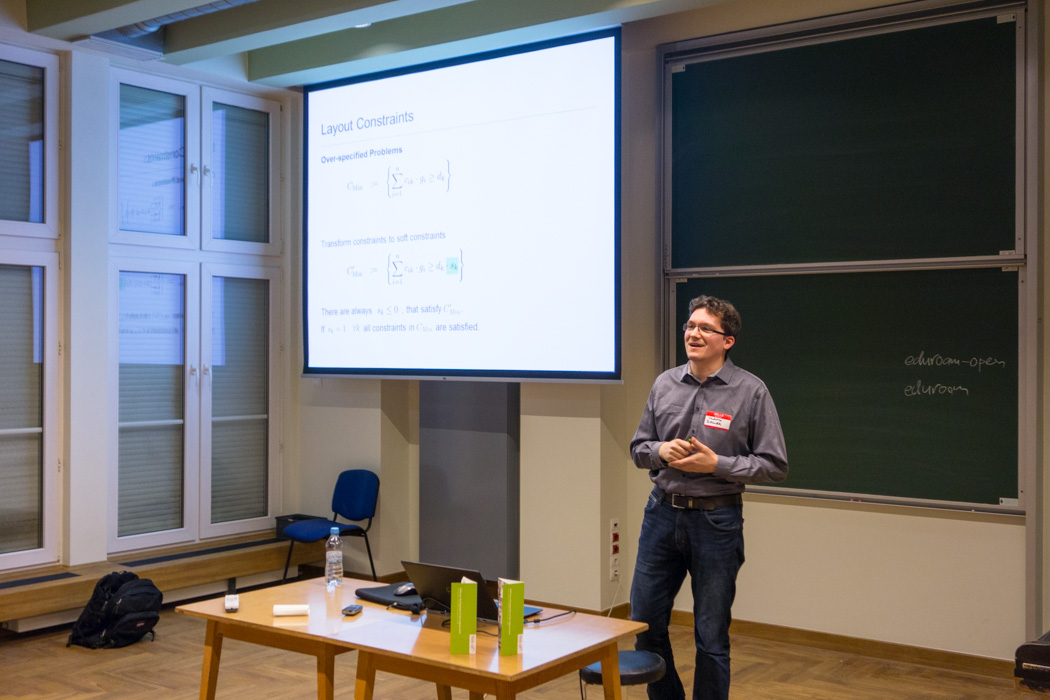 ... where we met many new acquaintances.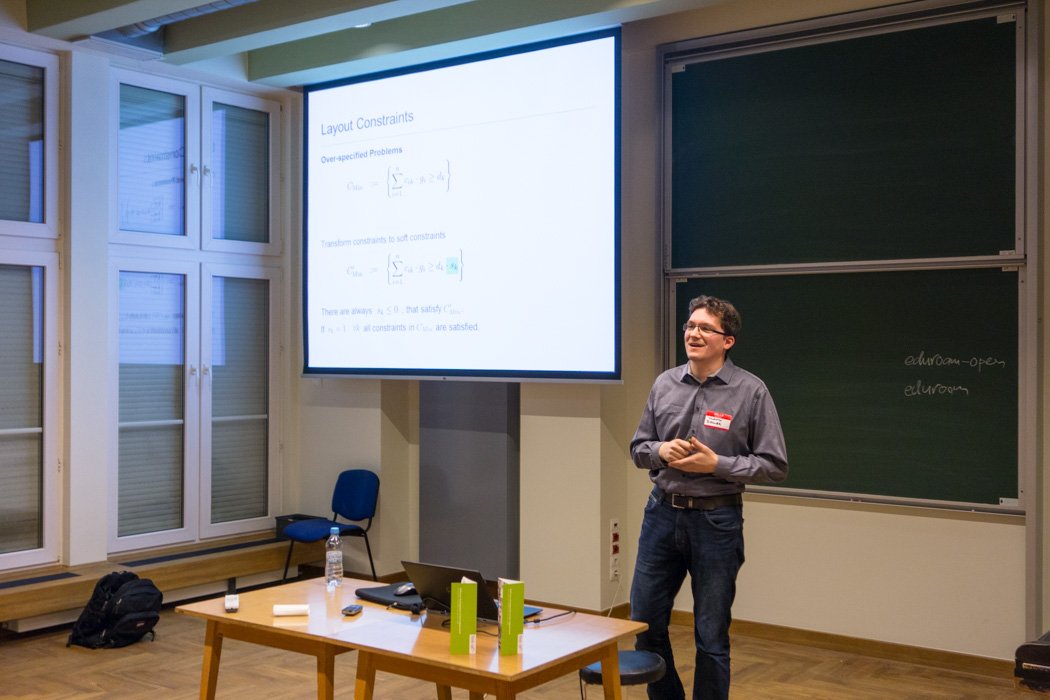 Our prize draw to win a Nexus 7...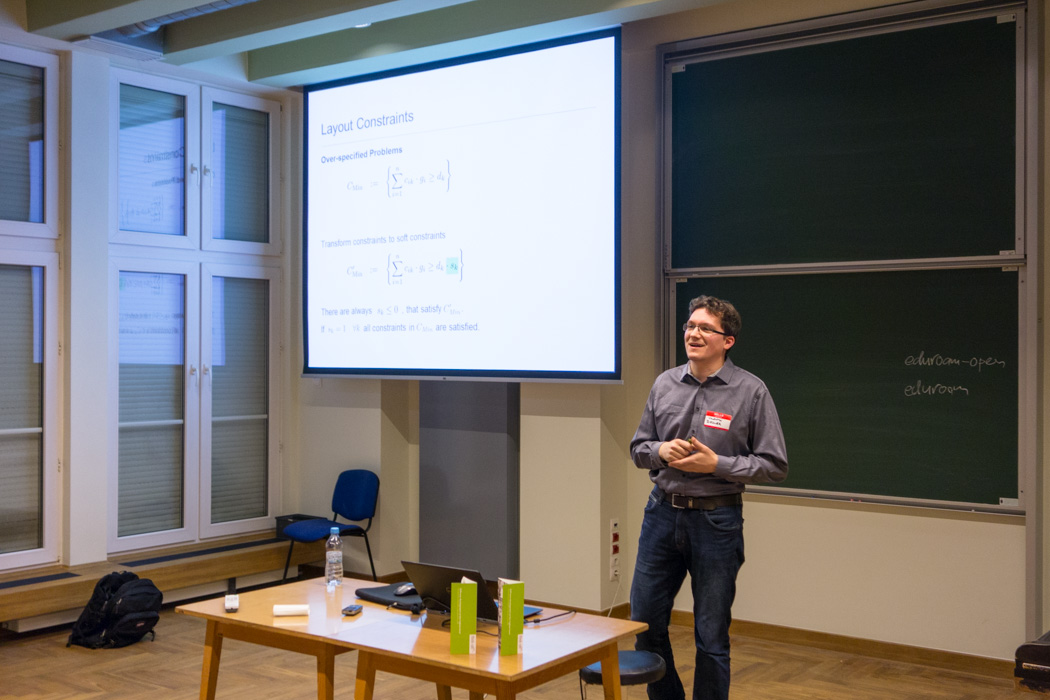 ... made our winner the happiest man of the evening.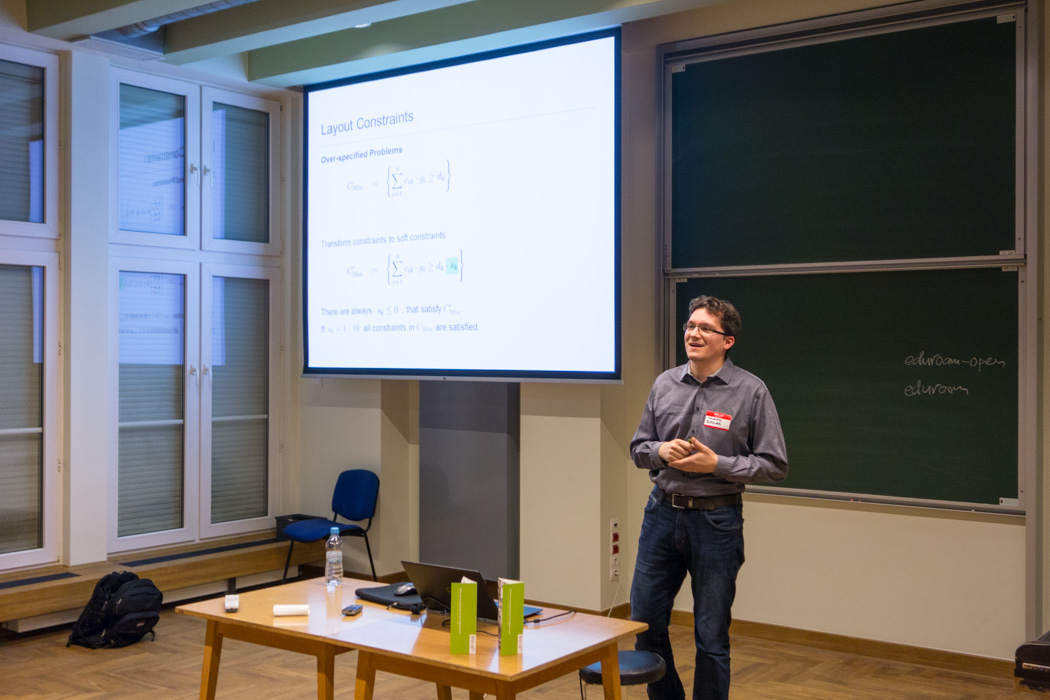 Conversations went on long after dinner.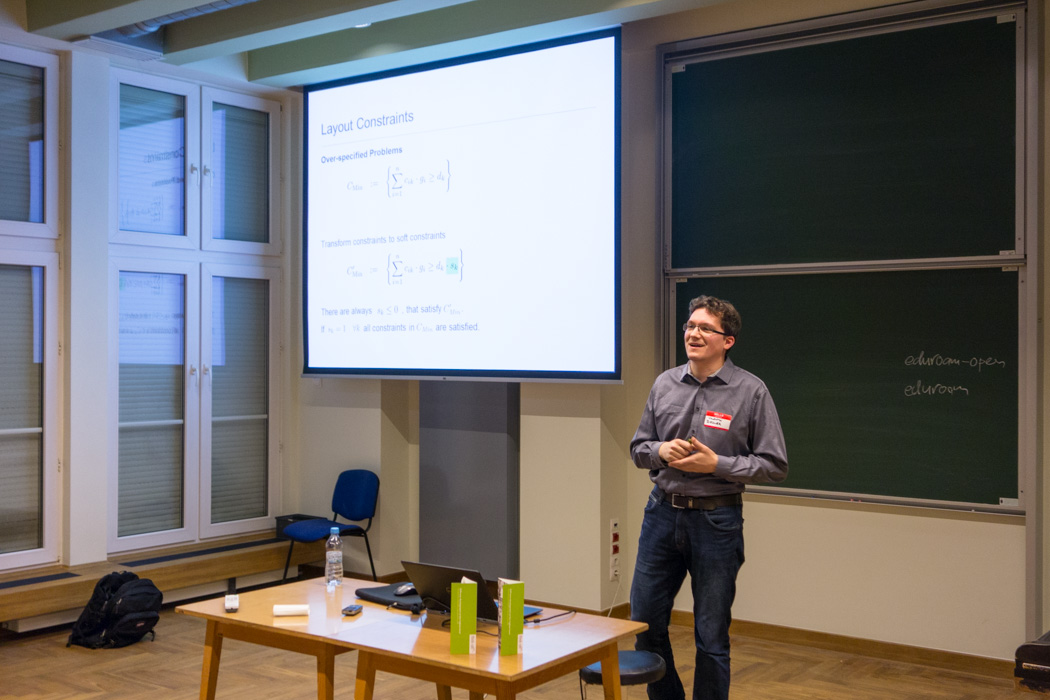 In short: We had a wonderful time in Warsaw.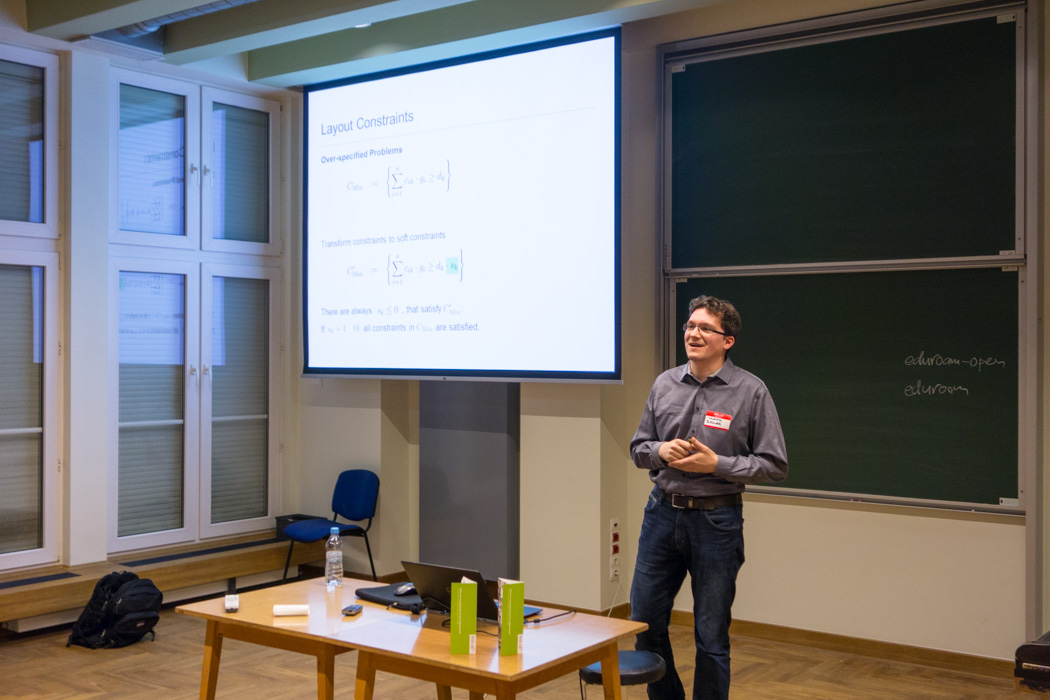 Who is think-cell?
think-cell was founded in 2002 by two computer scientists who continue to run the company. We produce graphics software that performs most of the painstaking work of creating presentation slides for our demanding users.
Find out more about our company and our working environment on the career overview page. If you are looking for more information on what development problems we are facing every day go to our C++ developer job posting.
Want to know more?
If you have any questions regarding working at think-cell, our job openings or events, please feel free to contact our colleague Marisa Freese.
hr@think-cell.com
+49 30 666473-10