What happened at this event?
For another event in our hometown Berlin, we visited students and staff members at Berlin's Freie Universität on November 14. Dr. Sebastian Theophil's revised lecture on automated slide layout was well received and followed by a very lively discussion. As a matter of fact, we had to hurry on our way to Restaurant Pastis to meet our guests on time. Luckily, most of them were also present in the lecture hall.
At the restaurant we had the chance to learn more about each other over a nice three-course meal. The lucky winner of our Nexus 7 lottery was applauded by the rest of the group, and all 21 guests – together with 4 think-cellers – ended the evening with yet another glass of wine.
FU Berlin's computer science lecture hall is in awe...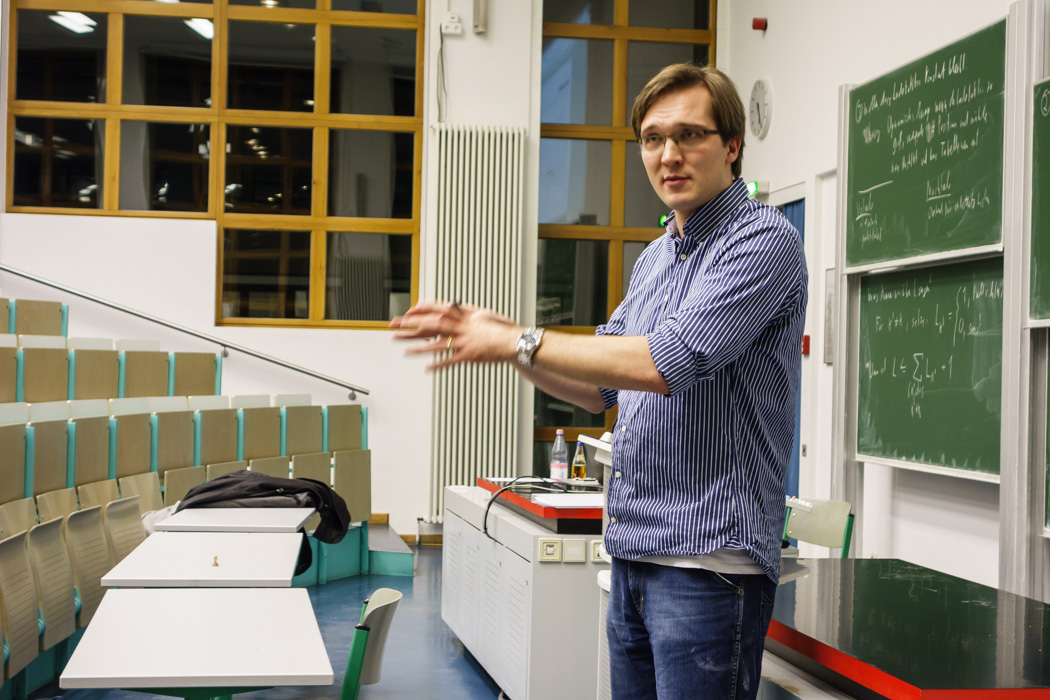 ...of Dr. Sebastian Theophil's eloquent presentation on automated slide layout.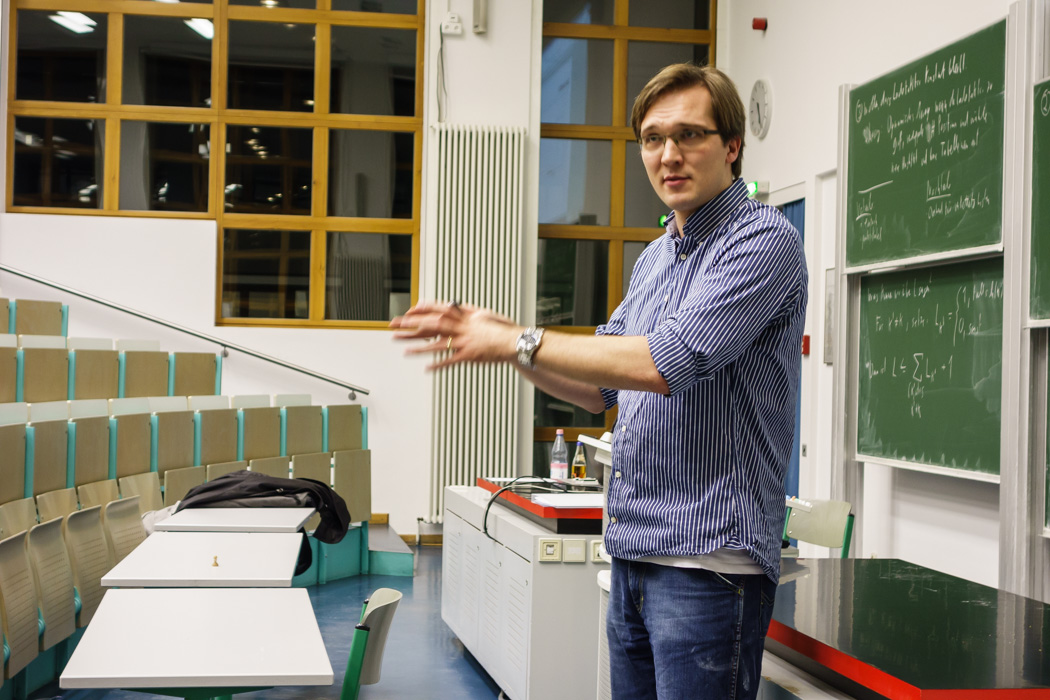 Hungry for more information about think-cell...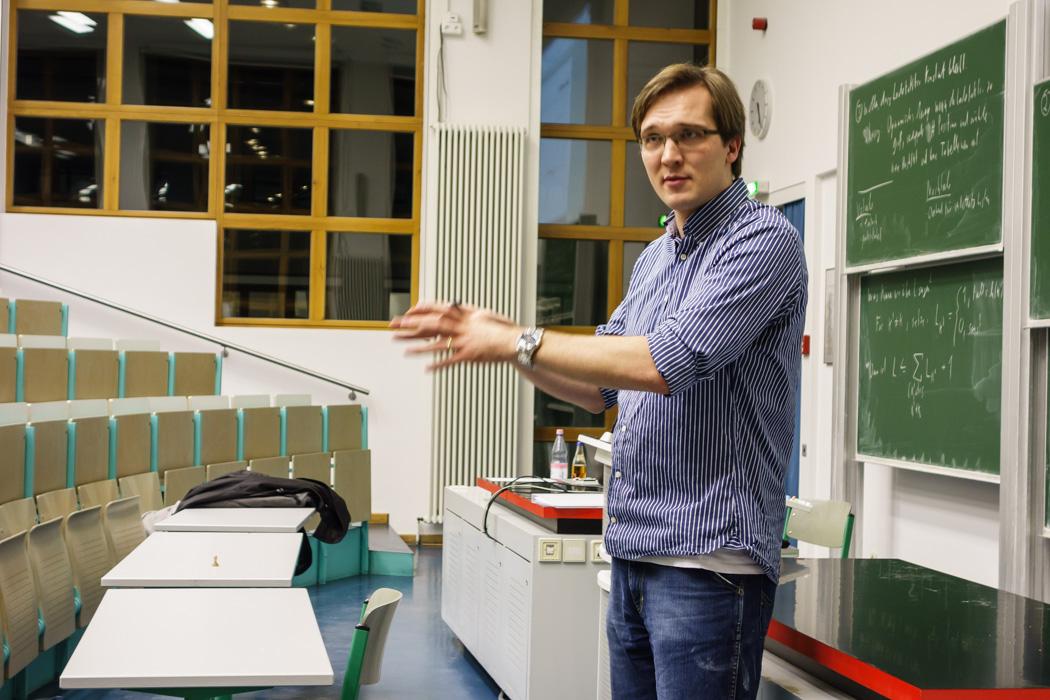 ...all 21 guests waited in quiet anticipation...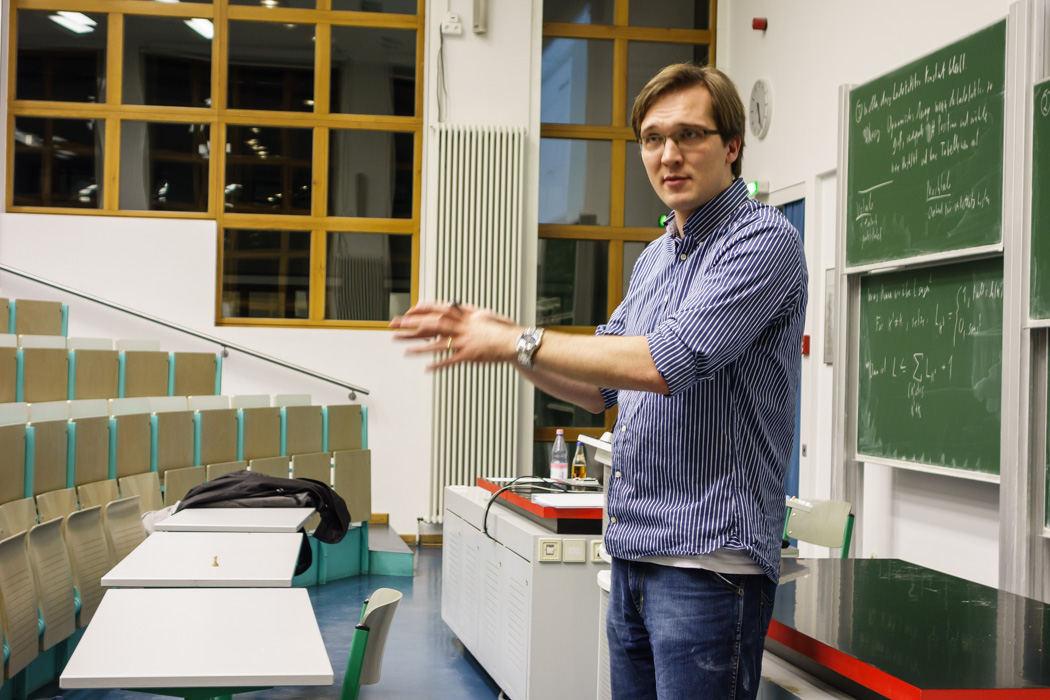 ...of what might come.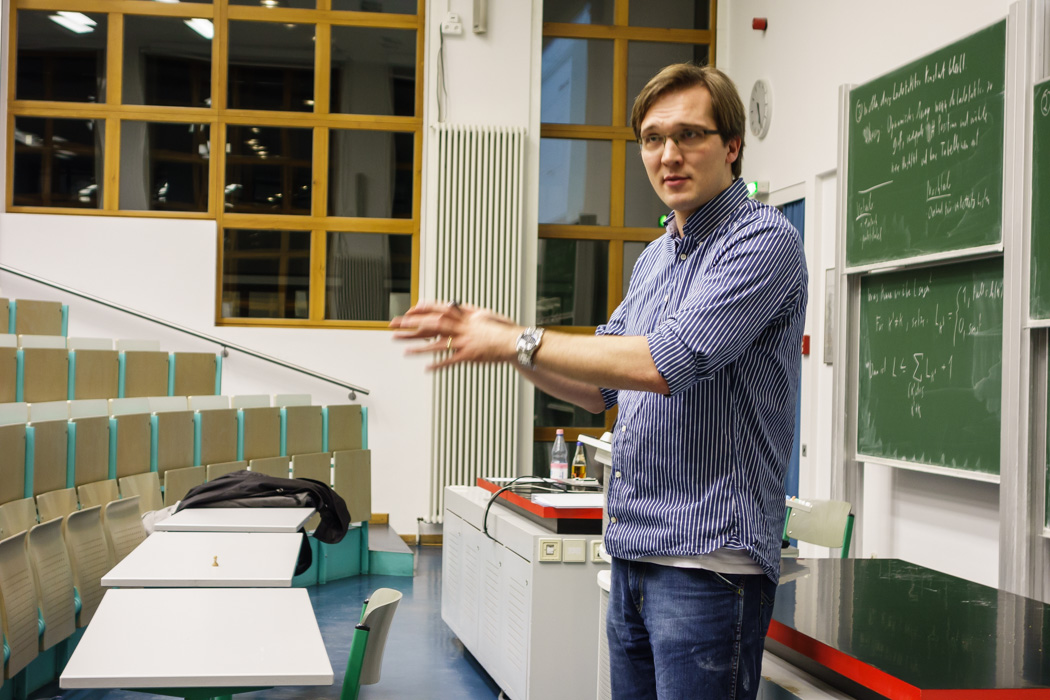 An enthusiastic Arno tells the crowd about think-cell.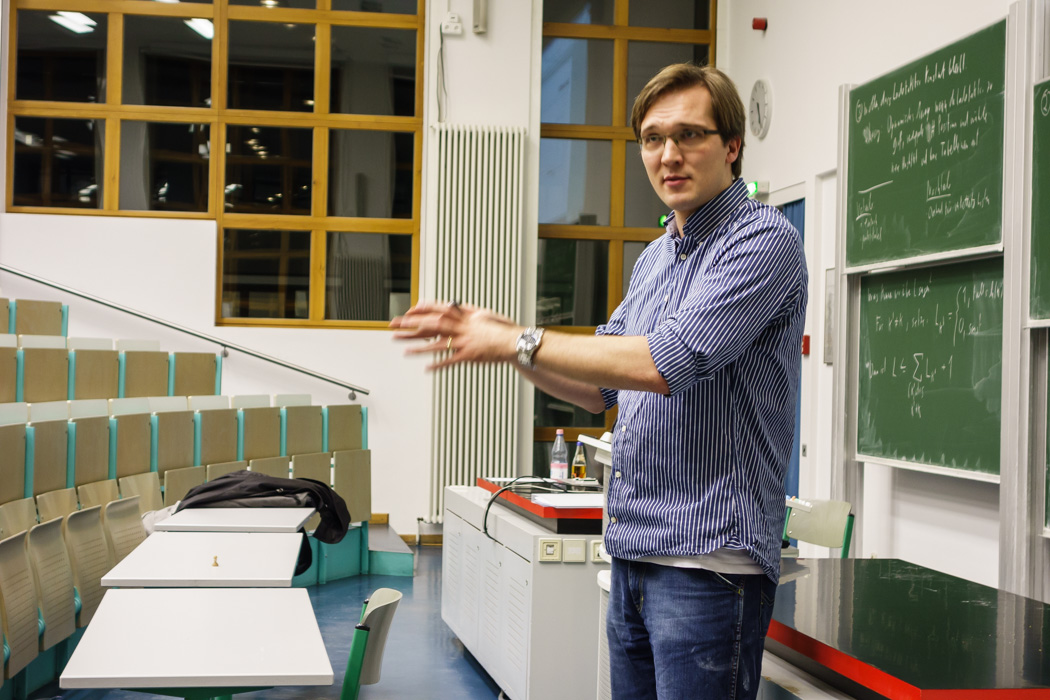 The filet of lamb did go very well with the red wine...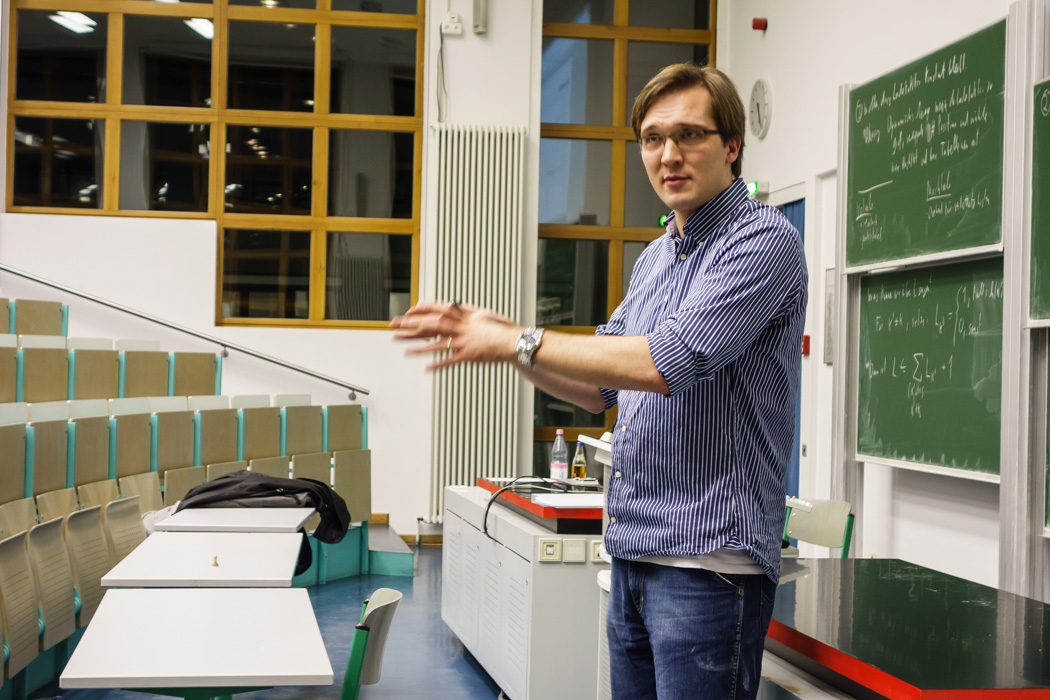 ...so there was no need for higher spirits.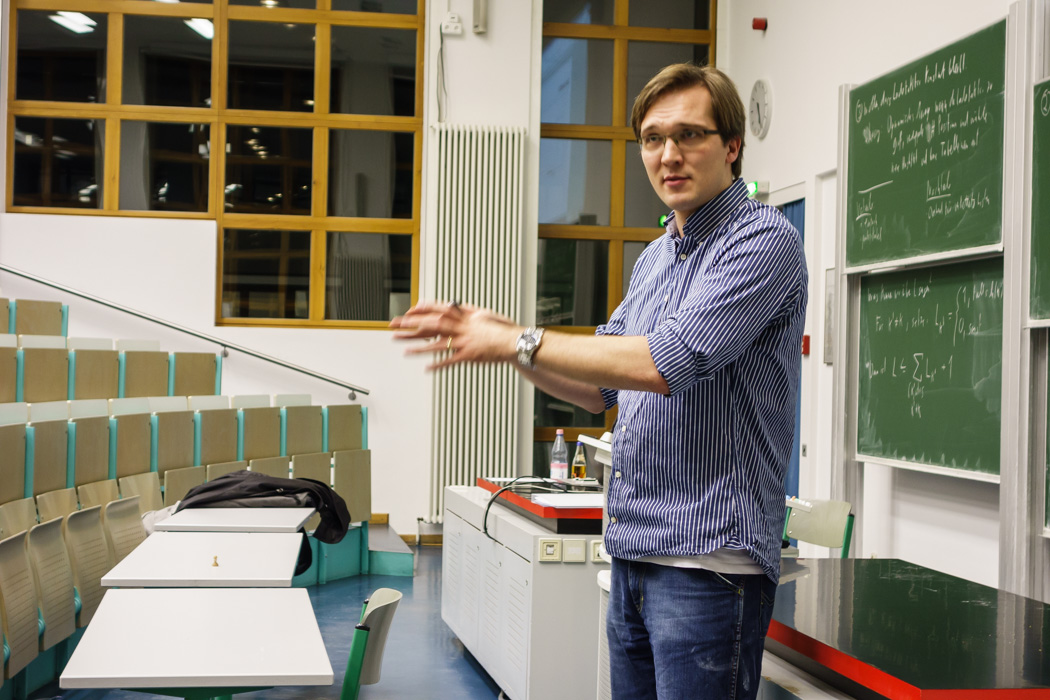 The food was not only delicious, but also nice to look at!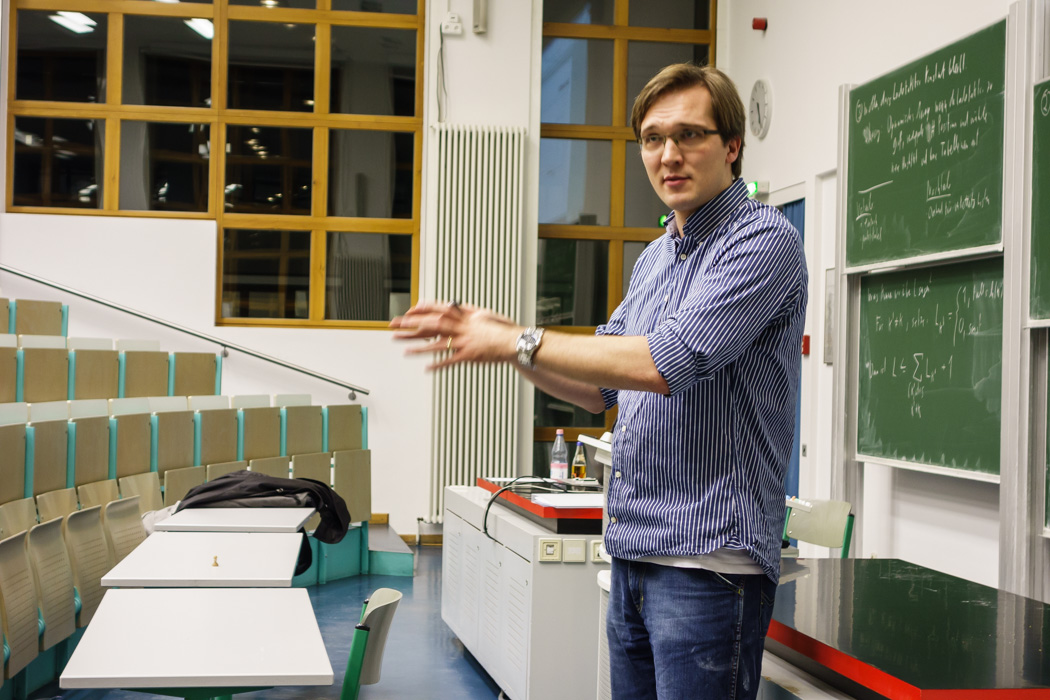 The winner of our Nexus 7 giveaway is already present in this picture, but he doesn't know yet.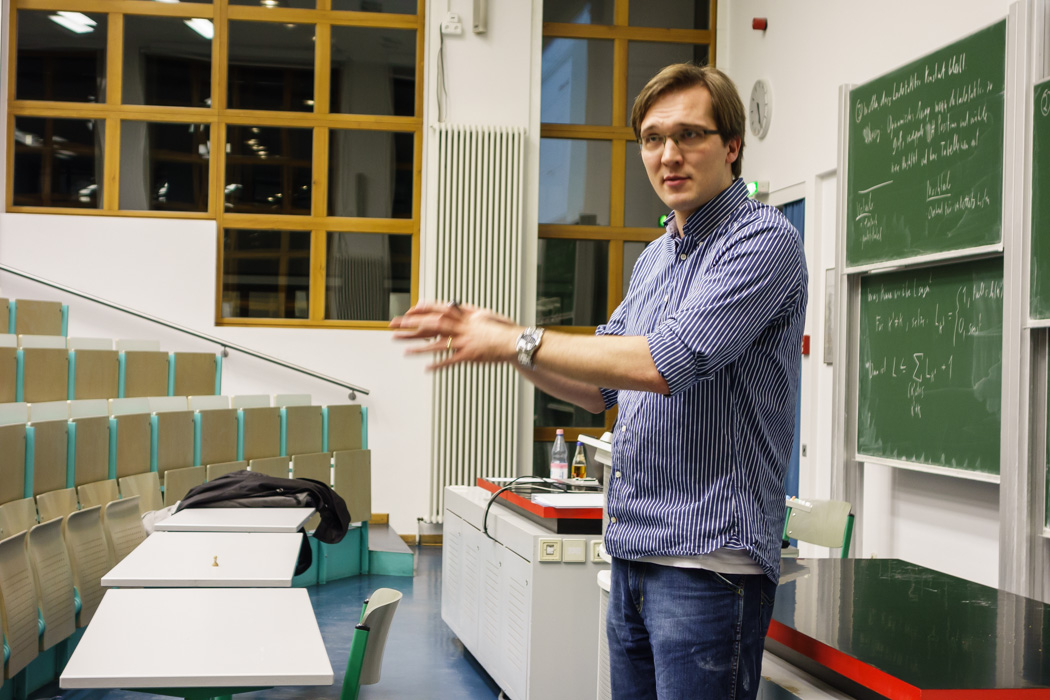 Who is think-cell?
think-cell was founded in 2002 by two computer scientists who continue to run the company. We produce graphics software that performs most of the painstaking work of creating presentation slides for our demanding users.
Find out more about our company and our working environment on the career overview page. If you are looking for more information on what development problems we are facing every day go to our C++ developer job posting.
Want to know more?
If you have any questions regarding working at think-cell, our job openings or events, please feel free to contact our colleague Marisa Freese.
hr@think-cell.com
+49 30 666473-10